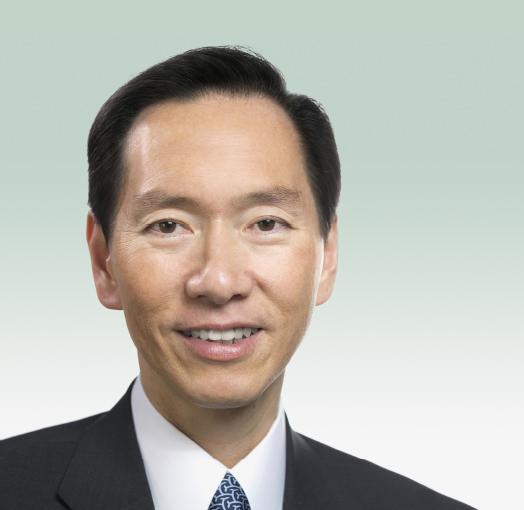 Bernard Chan's Take on Sustainability
Bernard Charnwut Chan is a Hong Kong politician and businessman. He is a member of the Executive Council and a Hong Kong Deputy to National People's Congress of the People's Republic of China. Chan is an adjunct professor in the CUHK Department of Finance.
1. You were in Beijing for the National People's Congress in March. Chai Jing's film on smog 'Under the Dome' received 200 million views just days before the meeting. Do you have any personal reflection on the phenomenon?
The film's release was timely. It made me reflect on how serious the problem is in China. While I was in Beijing for the National People's Congress, all the locals I spoke to were very concerned about pollution by motor vehicles and coal burning. Even the government officials I met said that Beijing is not a livable city and something must be done. I'd say that by and large, people agree that they have a very serious problem they need to solve. Of course the film has received its share of criticism but that's beside the point. The problem needs to be fixed and there's no short-cut around it. It will take time.
2. What were you most proud of in your time as chairman of the Council of Sustainable Development? And as chairman of the Antiquities Advisory Board?
Throughout my six years as chairman of the Council of Sustainable Development, the council conducted public engagement exercises on three issues. One was sustainable living building design which targeted the design of the massive new building blocks that are prevalent in Hong Kong. We gave the government over 50 recommendations on how to improve the situation at the level of policy so that developers have to create more sustainable living spaces. These gigantic, profit-maximizing high rises not only destroy the look of our city, they also deprive us of our neighbourhoods. People can only interact on the podium and inside the club houses of the buildings and residents have less and less street level interaction.
We also carried out a public engagement exercise on energy saving and carbon emission reduction in buildings. But the most important one and one I'm most proud of was municipal solid waste charging. We recommended a charging mechanism that would lead to behavioural change. Among other things, the recommendations included reduction of Hong Kong's 42,000 public garbage bins. We hope to see more waste separation and recycling, and less consumption and waste. It's taken the society 20 years to come to this consensus. Of course it wasn't just due to my contribution. It's also the timing -- Hong Kong has an imminent waste management crisis.
As chairman of the Antiquities Advisory Board, I was asked to do grading for 1,440 historical buildings in Hong Kong. It was the first time ever for the territory.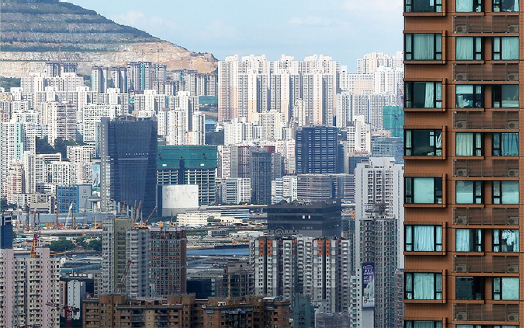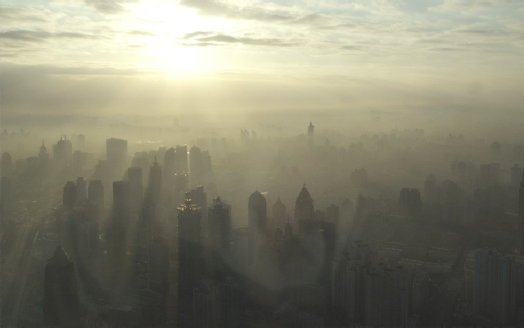 3. The mainland-Hong Kong relationship is tense these days. Do you think there is anything each side can learn from each other as regards environmental issues?
There are cultural differences between Hong Kong and the mainland of course. We come from two very different socio-political systems, so when we integrate, friction is inevitable. But when it comes to environmental issues, we breathe the same air. The differences are by comparison much smaller. Some Hongkongers say, we're suffering because of the pollution on the mainland. But from what I have observed, mainlanders are no less mindful of and upset over their pollution problems.
4. You chair the Steering Committee on Restored Landfill Revitalization Funding Scheme. What are some green and innovative ways in which restored landfills could be used?
I have been to a few of these restored landfills and was amazed at their sheer size. The one restriction is that they cannot be used for anything that involves foundation piling so buildings are out of the question. That said, they have great potential for being turned into recreational and community facilities. One site in Kwun Tong is now a multipurpose grass pitch for baseball and football. We're waiting for proposals for the other sites. People have this 'not in my backyard' mentality when it comes to landfills, but once they're properly restored, they can really benefit the community and the environment. Interestingly, some property agents marketing a new residential project in Tseung Kwan O are selling the fact that it overlooks a 'green oasis'. That 'green oasis' is actually a restored landfill.
5. We know you have a healthy lifestyle. Is it low carbon too?
For someone with my lifestyle, the greatest source of carbon emission is business travel. Of course we use the fan at home, and try to walk and take public transport as much as possible, but it's hard to avoid travel completely. I once calculated my carbon footprint and found that 70–80% of the contribution came from flying. That said, I do purchase carbon offsets. My insurance company is also the first one in Greater China that's carbon neutral.