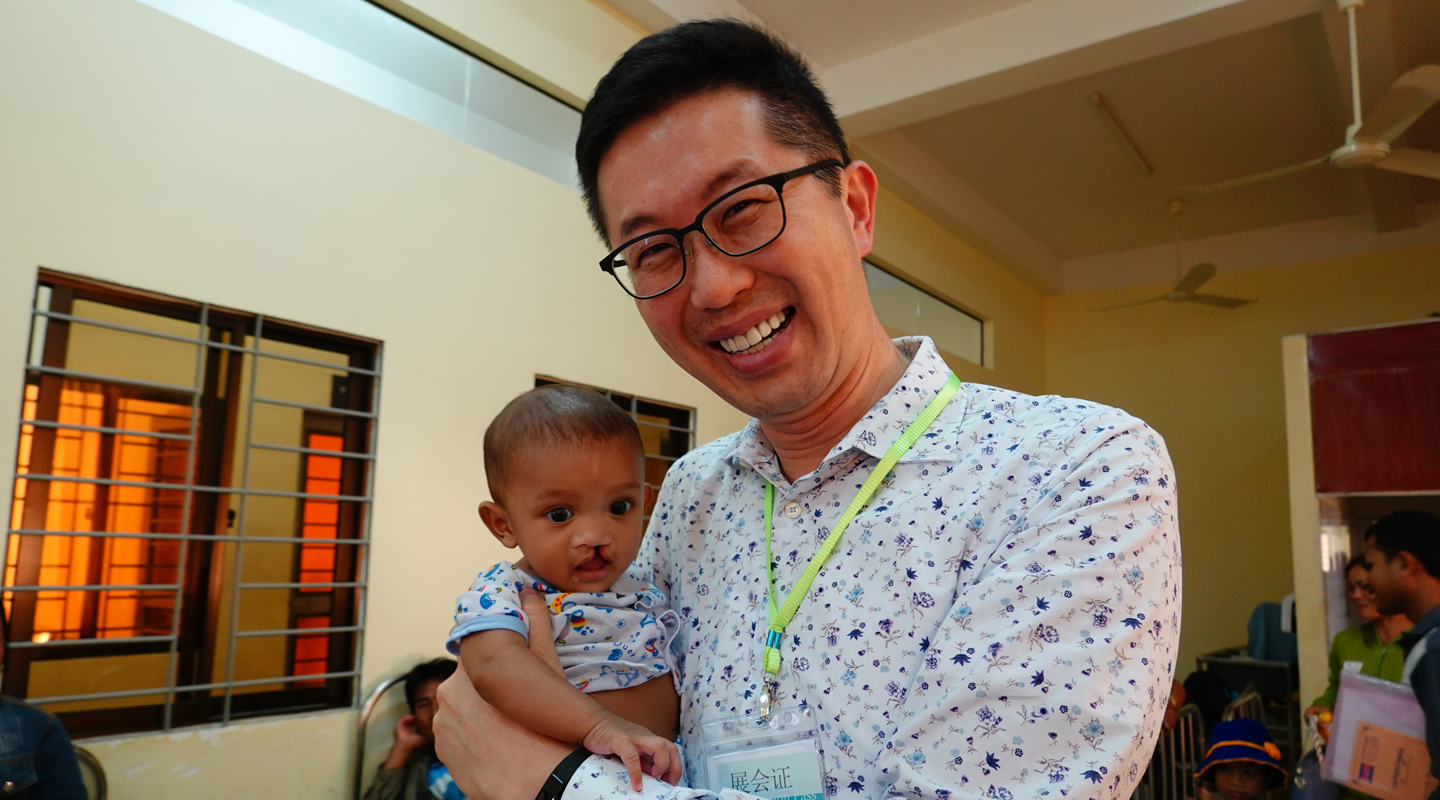 True to the spirit of his namesake Peter Pan, plastic surgery specialist Peter Pang has been flying to mainland China and the Belt and Road countries almost every holiday since 1999, volunteering to operate on children with cleft lips and palates.
It was his mentor Dr. Tung Man-kwong that got him involved in this mission. On arrival for his first assignment, Peter found a shocking 800 patients waiting for treatment. The two doctors had only four days in the operating room, and 200-odd operations were all they could do.
'We had no choice but to turn away a few hundred of them,' he remembers. For the rest, the duo worked day and night. At 10 o'clock one night, when the day was finally coming to an end, a relatively straightforward case turned up. They reckoned they could manage it right away, and back they went into the theatre for another half an hour.
'That half an hour was for us a chance to grab dinner, but for the patient, it was a chance to turn their life around.' This taught him that no act of kindness is too small. Seeing the great need for his service, he pressed on with the mission, even after qualifying as a plastic surgery specialist. Over the years, he has treated over a thousand children.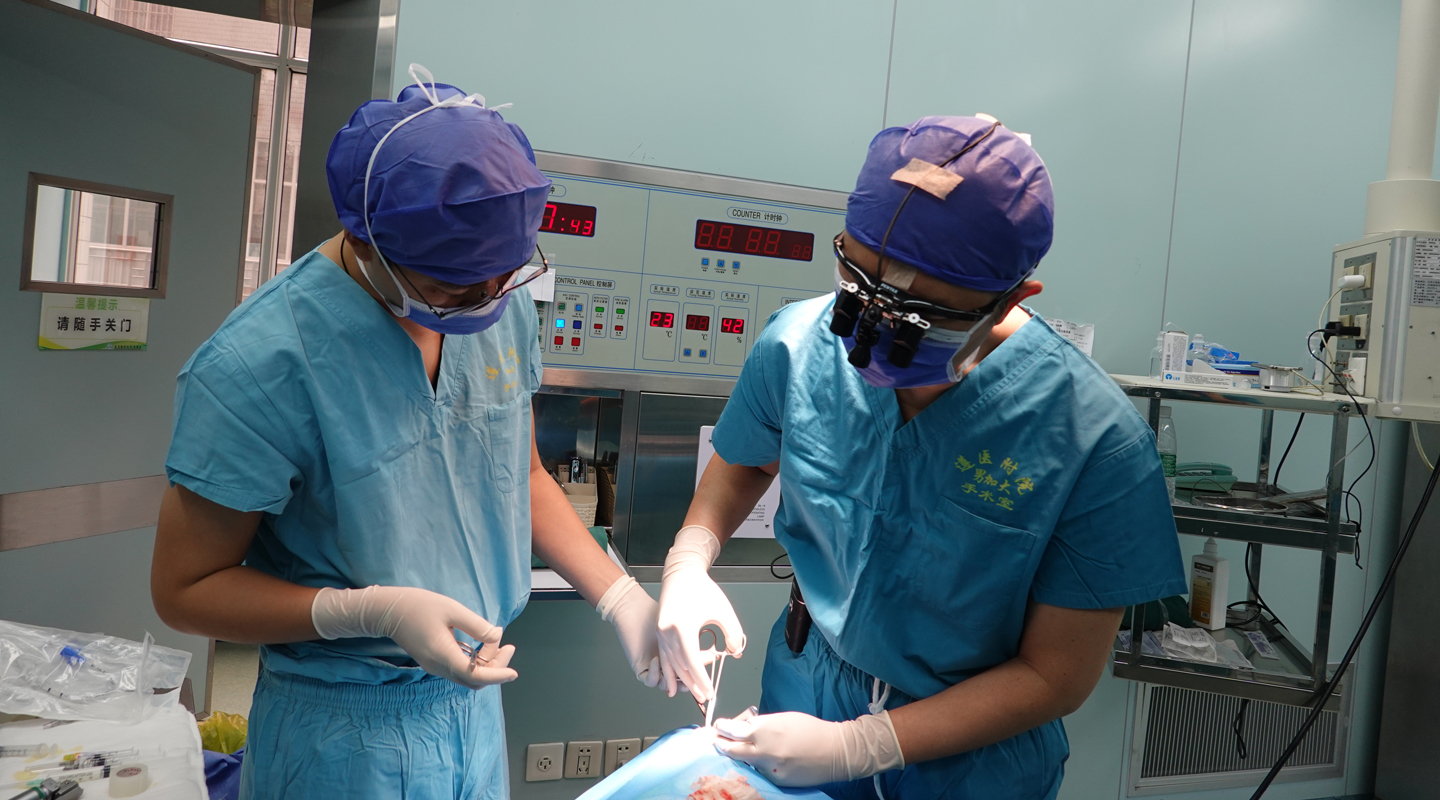 The original Peter Pan takes the Darling kids with him to Neverland. Together they roam the island, fighting the villainous Captain Hook. Our Peter, too, has his followers in his battle against orofacial clefts in children. Many surgeons and medical students have been inspired and joined him in charity work pro bono. He even motivated one of his fellow CUHK alum to join Médecins Sans Frontières and save as many lives as possible in the war-torn Sudan.
Peter's efforts caught the attention of Sir David Akers-Jones, who invited Peter to be a director of the Beam International Foundation, a charity founded by the former Chief Secretary to help children suffering from cleft lips and palates. Peter was to provide medical advice, raise funds, enlist volunteers, arrange services and liaise with the government, to name a few of his tasks. It was a job made for him, especially considering his enthusiasm for photography. He would take pictures during the missions, and he went out of his way to learn how to shoot videos, just so he could document the operations and demonstrate their work to prospective donors and volunteers. This dedication impressed Sir David, and Peter would later take over as chairman of the foundation, a role he takes seriously to this day.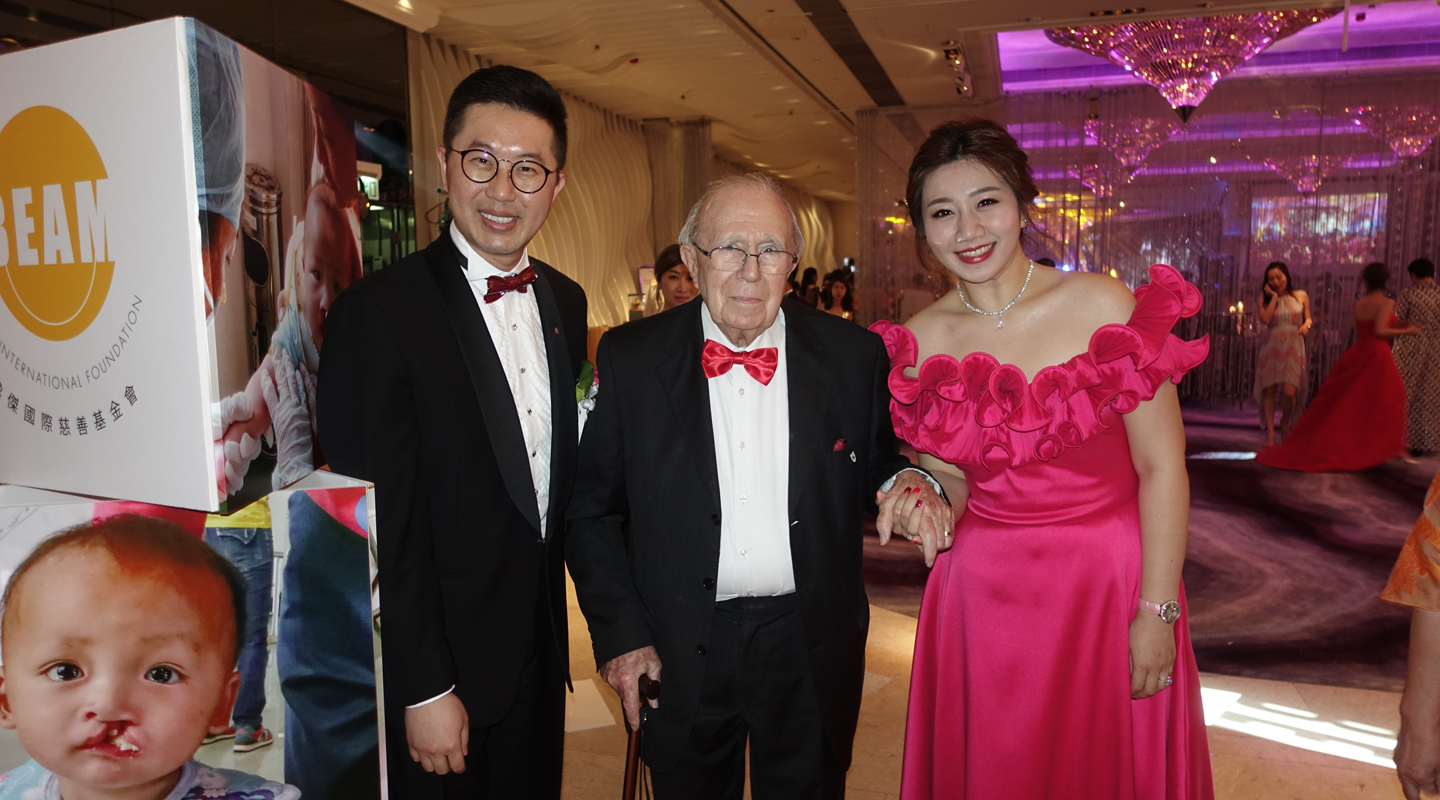 A natural draughtsman who also likes building models, Peter originally wanted to study architecture at HKU. It was his sister, a medical student at CUHK, that got him interested in medicine with her stories as a budding doctor. In 1988, Peter was admitted to CUHK's Faculty of Medicine under the Provisional Acceptance Scheme and entered New Asia College. The first year was all about laying the foundation: he studied a bit of everything from physics to biology, chemistry to physiology, and he had to take University General Education (UGE) courses.
'I like the GE courses a lot. The most memorable of them was "The Ways of Thinking", taught by Dr. Lee Tien-ming and Dr. Wong Yuk. It's very important to those who've just got into university. It helps them in their search for the meaning of life.'
For Peter, medicine was rather like architecture after all. Both required a good five years of rigorous training, and both put people first. After graduation, Peter decided to specialize in plastic surgery, which he likes to think of as the art of building models on the human body. To make it look good and to get it functional, he said, are its ultimate objectives. Coming in all shapes and sizes, it is fun and challenging. Sometimes, it is part of a cross-specialty effort, like an open-heart operation, where the cardiac surgeon makes a large cut on the patient's chest and the plastic surgeon has to mend the wound.
Of the many cases he has treated, Peter remembers a patient with angiomas on her face most vividly. The tumours started small when she first had them as a child. Rather than taking the risk to receive an operation under general anaesthesia, her paediatrician recommended that she come in every now and then for a follow-up. But by the time she was 16, the tumours had grown considerably. They had spread around her mouth, nose and eyelashes, some even starting to bleed, and her haemoglobin count had dropped to half of what is normal. This time, her doctor had to remove the tumours by surgery, which left gaping wounds on her face. This is where Peter came in: he took tissue from her thigh to close and repair the wounds, sparing her from disfigurement. Years later, Peter was sent a photo of her at her wedding, a comforting proof that her life was back on track after the operation.
Peter has always liked discussing curious medical cases and research with his fellow doctors. When by chance he and several friends joined the Rotary Club, where professionals from different areas pool their expertise for a better society, he found himself in an even bigger world. He learnt from those from other walks of life and made friends, one of whom is an experienced surveyor. The two founded the Happy Health Society, which brings together practitioners of Western and Chinese medicine to advance integrative medicine in Hong Kong. From 2015 to 2016, Peter was the governor of the Rotary district of Hong Kong, Macau, Mongolia and Guangdong. It was then he got to know the former chair of The Lok Sin Tong Benevolent Society Kowloon (aka 'Lok Sin Tong') and was invited to join the charity, which he came to lead in 2021.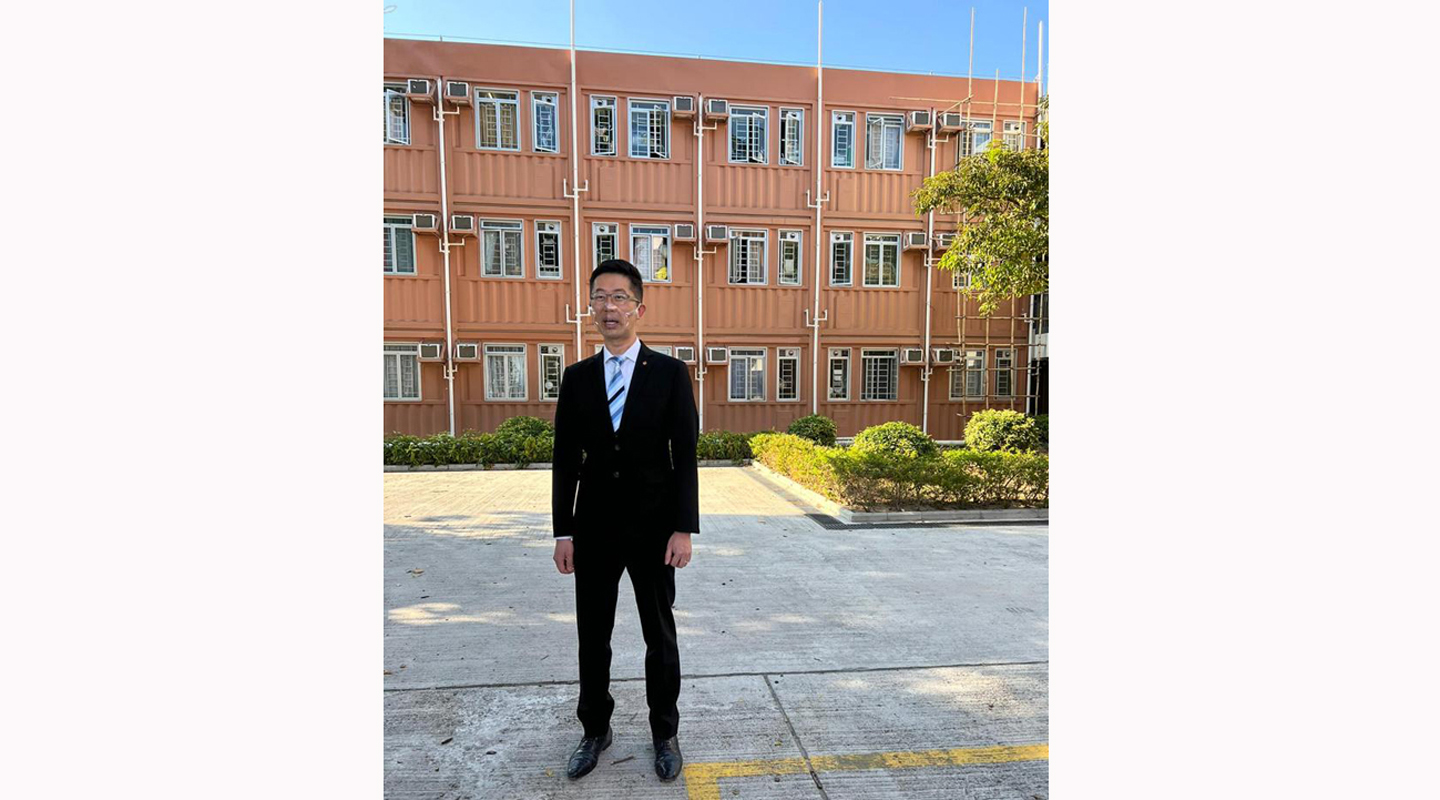 Housing is a perennial problem in Hong Kong. It often takes a decade for public housing units to be built, forcing lower-income households to dwell in subdivided flats during the wait. In 2017, a developer bought and renovated several buildings in Kowloon City and kindly handed them over to Lok Sin Tong as social housing for 88 families. Meanwhile, the charity turned its closed primary school into 51 flats and built 110 modular units on an idle wedge of land in To Kwa Wan in a pilot scheme. Each having its own meters, thus preventing tenants from being charged for utility bills they did not incur as they often are, these flats promise better, more affordable and fairer housing. And with these homes, communities were born—communities where the 'Lion Rock spirit', the love for one's neighbours that defined this city, is going strong.
'One of the families that moved in with us used to live in a shady neighbourhood. The kids were afraid to play on the street. Now they're much happier, feeling safer to go around on their scooters,' said Peter. For one family of three that has settled in one of the charity's housing projects, they finally have the space to eat around the same table after all that time in a 70-square-foot subdivided unit, fitted with one measly bed. As the pandemic rages, Peter started and funded an academy, which helps the tenants make a living by offering subsidies to those taking an accredited technical course and an examination.
In fact, as soon as the pandemic broke out in Hong Kong back in 2020, Lok Sin Tong responded by acquiring masks and offering community pharmacy services where citizens could receive a wide range of inexpensive services from pharmacists. With painkillers and rapid antigen test kits in severe shortage at the start of 2022 as the city braced for the fifth wave, the charity raced to secure donations and purchase over-the-counter medicines and test kits for the poor. Low-priced, nutritious meals were also prepared by the charity's catering centre for those in need.
Among the sectors hit hardest by the fifth wave was the public health system. Stepping up to share the burden, the charity set up quarantine and holding centres at the Shek Kip Mei Park Sports Centre and Wan Chai's Harbour Road Sports Centre. The facility, which came into operation in March, provides 180 and 130 beds respectively for mild and stable cases referred by public hospitals and those in recovery. At the same time, the charity provided ethnic minorities with what they need to know about the vaccines and arranged for them to get the shot.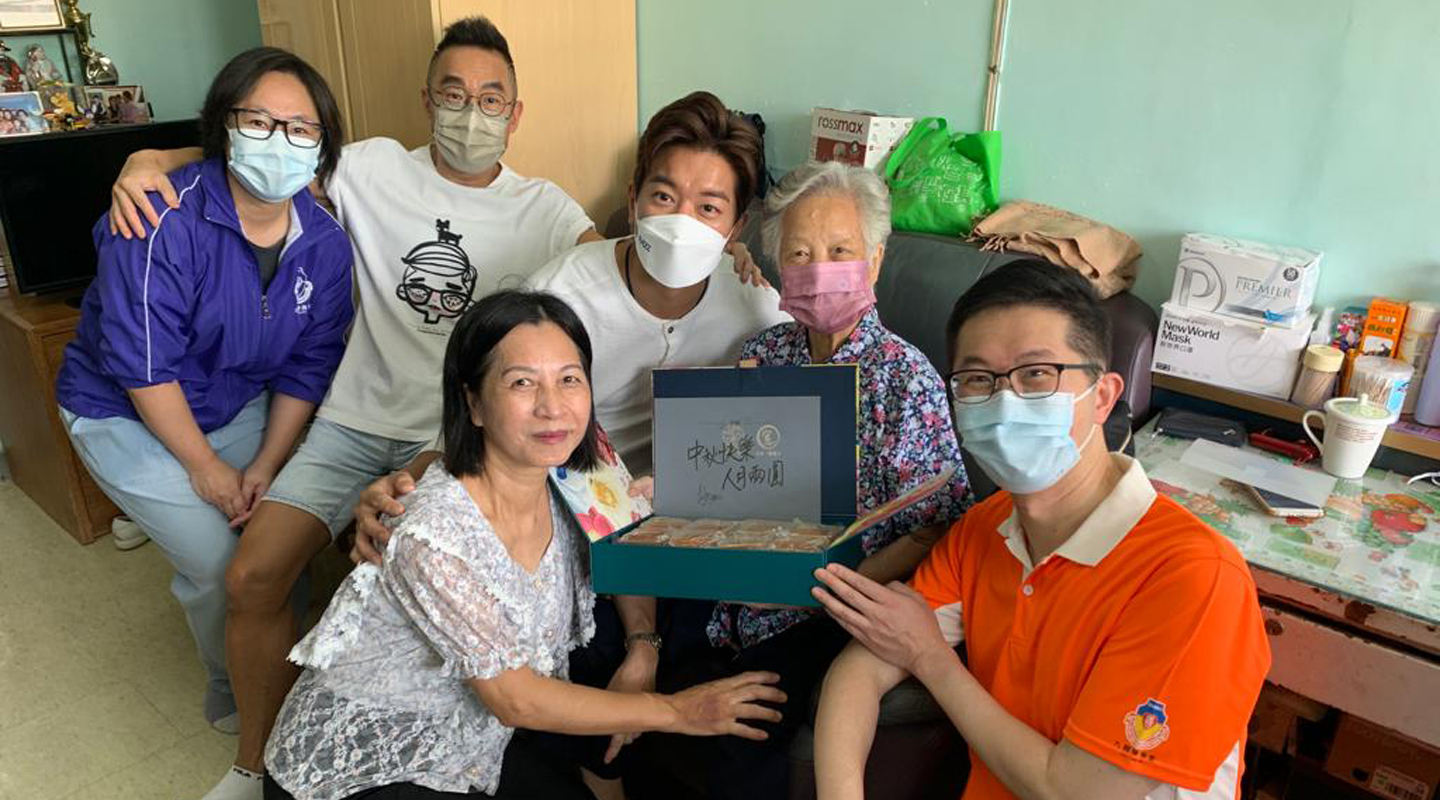 As CUHK's Faculty of Medicine celebrates its 40th anniversary, Peter, like many graduates, feels it is important that they act swiftly to address the city's pressing needs under the pandemic. He has liaised with the Home Affairs Department, Lok Sin Tong and CUHK alumni for a vaccination service for children and senior citizens in various districts to get them vaccinated in order to boost vaccination rate. Work is also underway to rally CUHK graduates that are fit for long walks and form a vaccination task force, which will travel to remote parts of Lantau Island with vaccines in a portable freezer, first-aid kits and protective gear to give the villagers the jab.
Besides an English name that conjures up one of the most popular heroes of all time, Peter has a name meaning 'great aspirations' in Chinese. Where does he find time for all these aspirations?
'Working at a private clinic has given me more flexibility to volunteer, though it's my wife, who has been so wonderful at taking care of our three children, that I really must thank. The kids have learnt from me that it's more blessed to give than to receive—and apparently a thing or two about public speaking by watching all the lectures I give.'
Peter does like coming back to CUHK's Faculty of Medicine and sharing his experience with students despite all his commitments. Life, as he often tells them, should go like the letter T, having both breadth and depth as one learns widely and deeply. For himself, he has even higher expectations.
'I've been working towards a life shaped like the symbol π, aiming for deep understanding in not one but two fields. That's how you get synergy, and that's how you can help more people.'
This came with a qualification, however, as our Peter Pan contemplates old age: 'It's important to dig deep and gain expertise, but it's just as important to be in touch with the rest of the world. You might want to see the world after spending your whole life in your niche, only to then realize you've grown too old to step out of it. So seize the moment: do what you want to every day, starting today.' He was frank that his tactic in life has simply been to improvise and go with the flow. As it turned out every time, life had it all planned out for him.
'Take the first step, embrace the unknown,' he has come to believe, 'and life will show you the way.'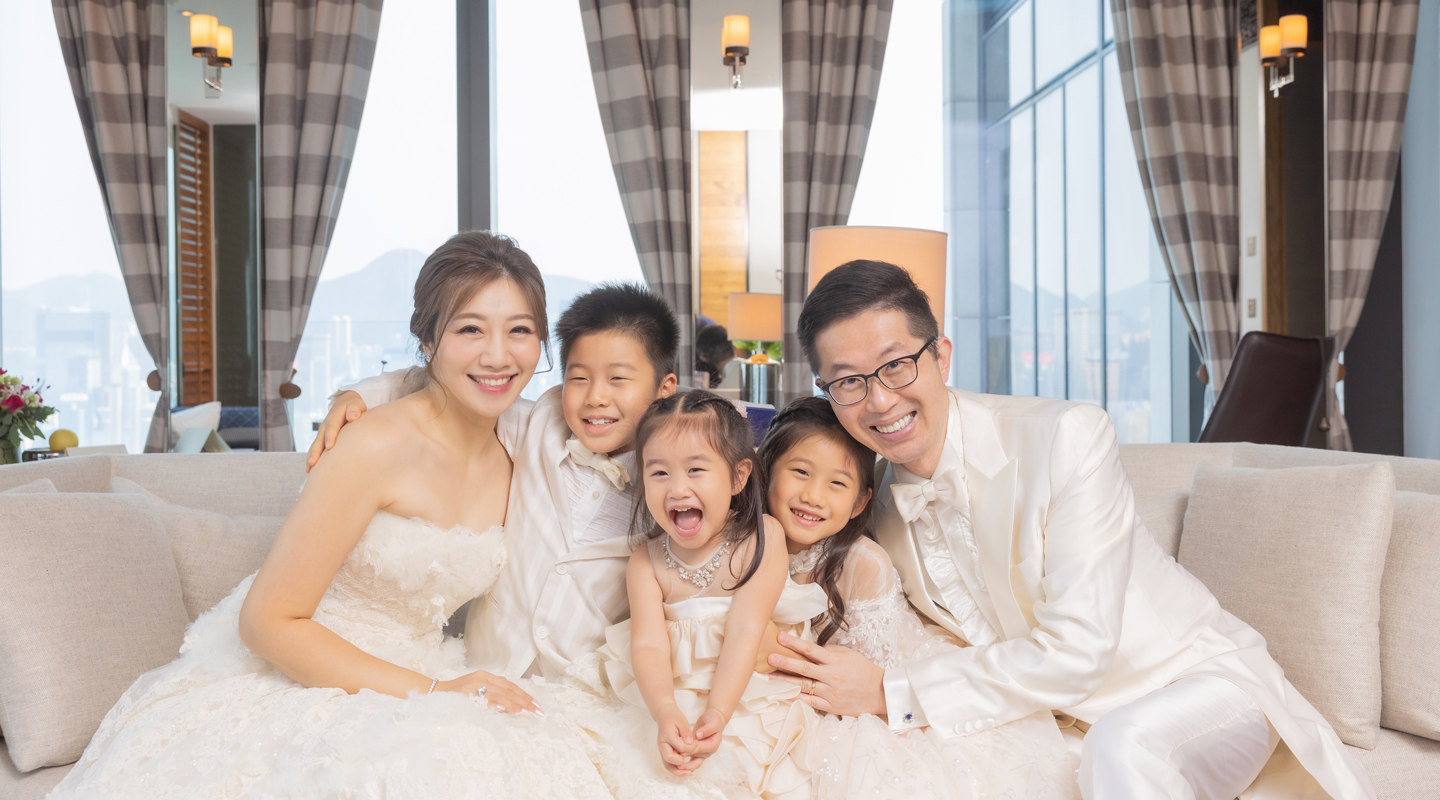 Reported by jennylau@cuhkcontents
Translated by jasonyuen@cuhkcontents