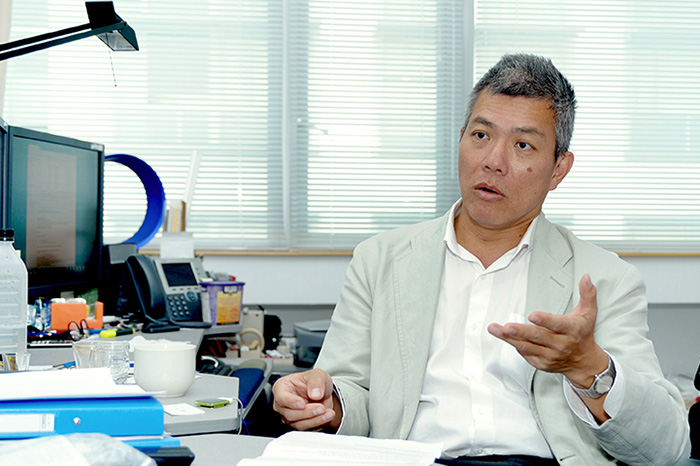 During the summer in Hong Kong, temperatures in the urban areas can reach feverish levels. Prof. Edward Ng of The Chinese University of Hong Kong (CUHK) School of Architecture is particularly interested in urban climatology and sustainable architecture. Through research and tests, he provides concrete data to help the government improve its environmental planning, and finds antidotes to Hong Kong's 'fever' by creating a more comfortable and healthy living environment.
'If the temperature is higher than 28ºC at night, our bodies cannot rest properly. It's like we haven't slept at all,' said Professor Ng. His research findings indicate that in Hong Kong, 'very hot nights' have jumped from 20 a year in the past to 127 or a third of the year now. Further research, conducted by Professor Ng in collaboration with Prof. Emily Chan of the CUHK School of Public Health, revealed that when the temperature rises by one degree in summer, the mortality rate rises in tandem by 1.6%. So reducing the temperature of the city is not just essential to improving general living conditions, but also to saving lives.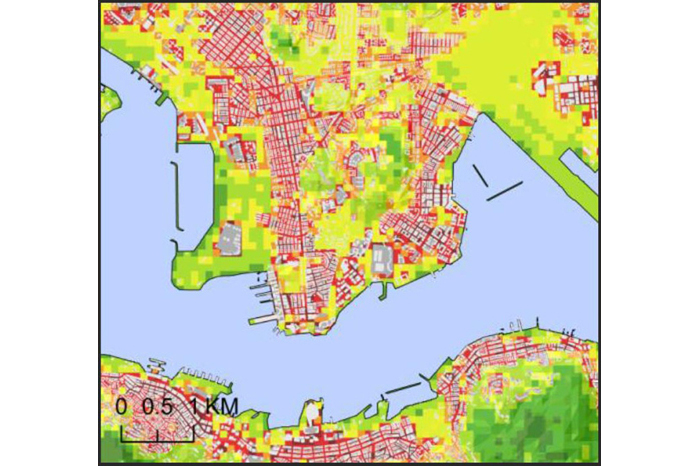 When the built-up areas of a city are significantly warmer than the surrounding rural areas due to the retained heat caused by urban development, this creates a phenomenon called an Urban Heat Island (UHI). During the summer, Hong Kong's average temperature is 28.3ºC. But due to UHI, the temperature in major built-up areas such as Mongkok, Yaumatei, Tsimshatsui and Causeway Bay can reach 33ºC.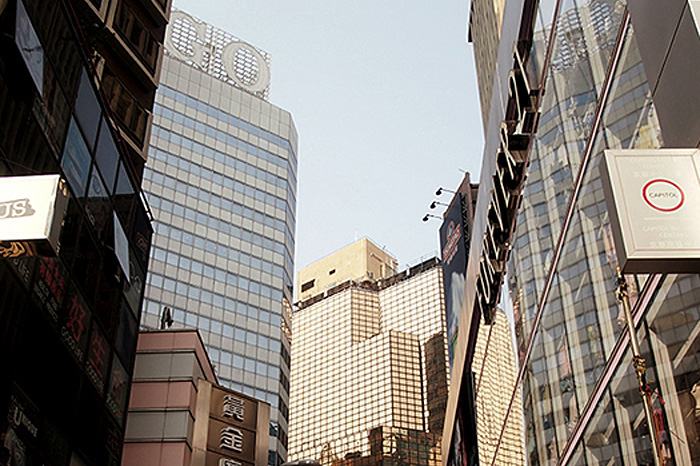 Six major factors influence whether people feel comfortable in the summer: air temperature, humidity, solar radiation, wind speed, clothing and individual behaviour. These factors can be put together in a formula and presented as an indicator called Physiological Equivalent Temperature (PET). By adjusting these factors, we will be able to create more comfortable summer living conditions for the population.
Air temperature, humidity, solar radiation and wind speed are the four external factors influencing PET. According to Professor Ng, there's nothing we can do about humidity. But we can do something about the other three through good urban planning. We can find appropriate locations for both horizontal and vertical greening to reduce air temperature, establish bodies of water to reduce the impact of radiation, clear away obstacles to improve air glow, improve the choice of building materials, and paint buildings a lighter tone to reflect the sun's rays.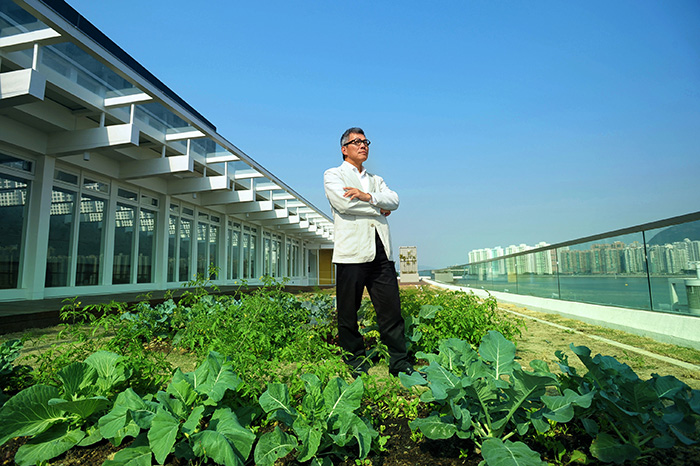 Choice of clothing and individual behaviour and habits are internal factors. Wearing lighter clothing allows us to stay cool and reduce the use of air-conditioning which pumps warm air out into the city. Professor Ng's outfit does not include a tie. 'Usually an air-conditioned office should remain at around 25.5ºC,' he said. 'But here in my office I am comfortable at 27.5ºC. The way we dress affects our response to temperature. If you put on a tie, you will feel two degrees warmer. A bow tie will make you feel 2.5 degrees warmer!'
Solving the problem of UHI is not just the responsibility of Government alone, but also of each individual citizen and organization. By signing the Hong Kong 3030 Energy Saving Charter launched by the Hong Kong Green Building Council in March 2013, CUHK pledged to integrate environmental considerations into the planning, design, construction, operation and maintenance of facilities and services. It will also take various measures, including promotion and educational efforts, to raise awareness among staff and students in reducing energy use and lowering the heat in the city by changing behaviour.
This article was originally published on CUHK Homepage in Jul 2013.