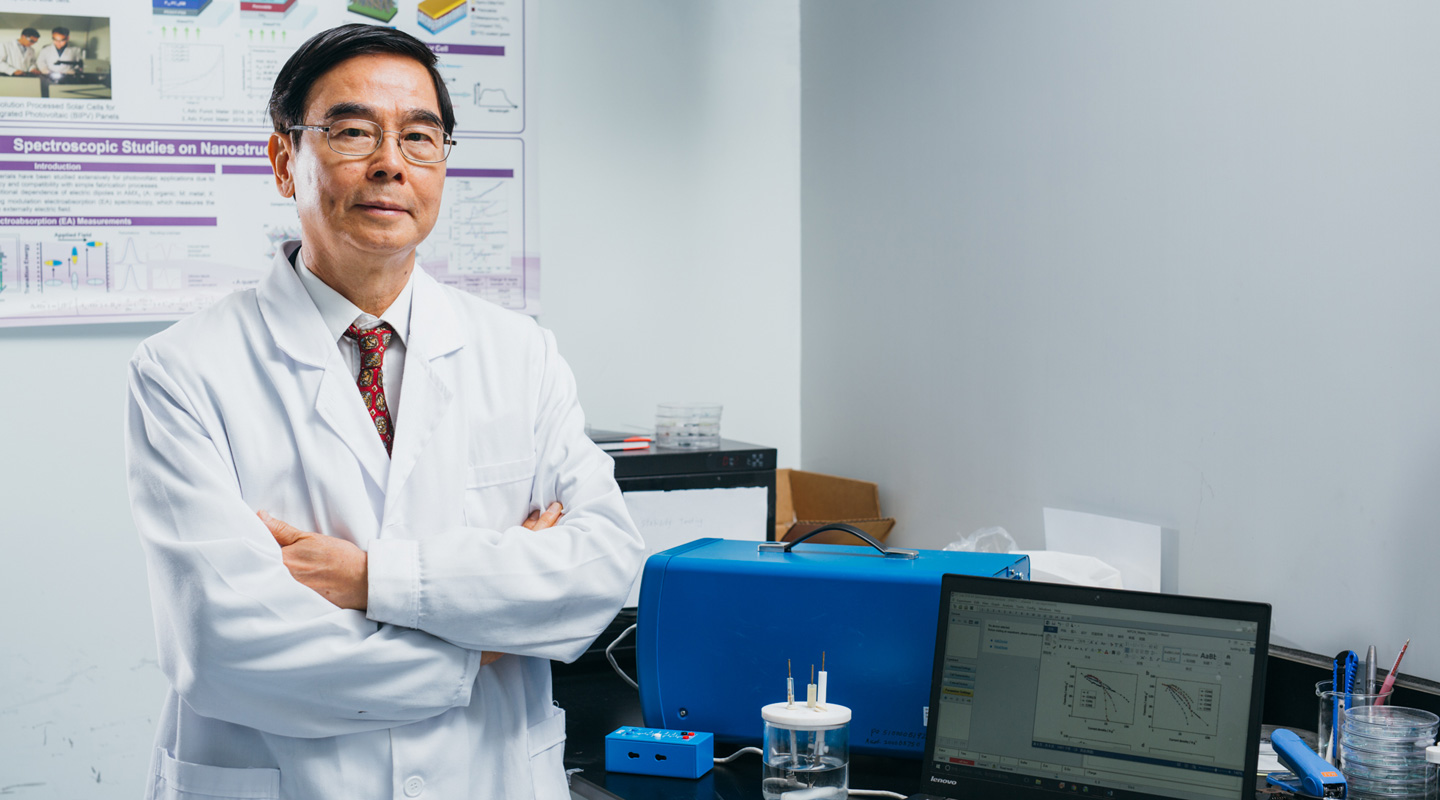 Under the leadership of Prof. Wong Ching-ping, Dean of the Faculty of Engineering at CUHK, the University has become a ground-breaking institution in terms of its work on renewable energy. Since 2014, it has won substantial backing to fund research that it is leading on that front.
The Hong Kong government has awarded a grant of HK$60.33 million (US$7.8 million) in funding. CUHK is contributing another HK$13.8 million, with the other universities involved adding another HK$3 million. CUHK is cooperating with Hong Kong Polytechnic University, The Hong Kong University of Science and Technology, and The University of Hong Kong in the work.
In the 2013/14 exercise of the Theme-based Research Scheme by the University Grants Committee, only three projects were funded. So what is the weight of expectation? "Heavy," Professor Wong says. "We have to make sure the money is well spent and we get something out of it."
Professor Wong, who also holds a post in CUHK's Department of Electronic Engineering, knows very well how to produce results. He spent 19 years with AT&T Bell Labs and 15 years with Georgia Tech before joining CUHK, focusing on semiconductor packaging. He had already been, as a graduate student, the first person to synthesize the first known lanthanide porphryn, a heavy-metal element porphryn complex, which has properties that appear to help combat cancer.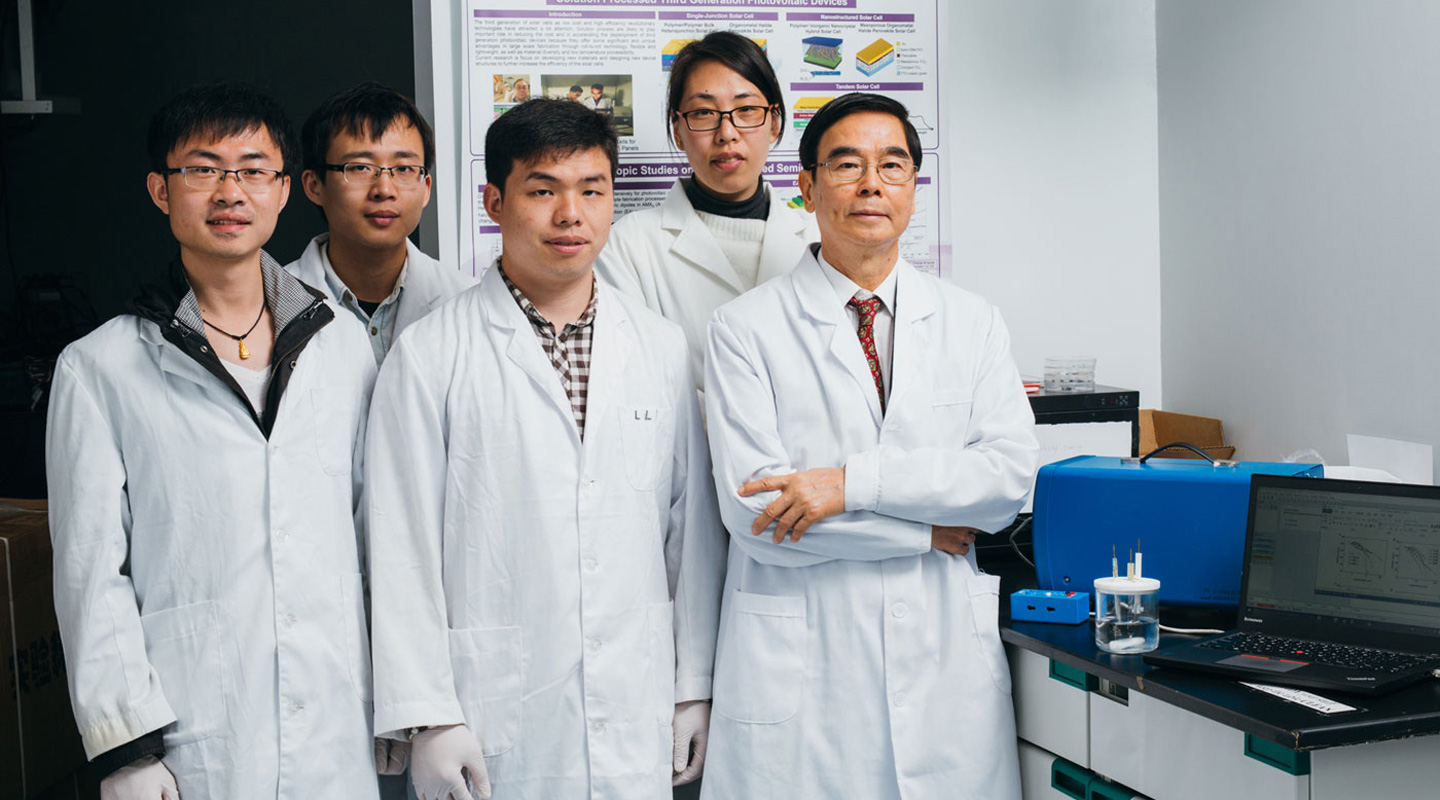 At CUHK, he has been working with Prof. Zhao Ni, also in CUHK's Electronic Engineering Department, as well as their team of students and post-doctoral collaborators, on asymmetric super-capacitors. Those are vital for the storage of green energy, since solar and wind power are intermittent. "You want that power for the evening," Professor Wong notes.
The research team that Professors Wong and Zhao lead has developed nanostructured metal oxide-carbon composites for asymmetric super-capacitors that exhibit high energy and power densities of 98.0 W h kg-1 and 22,826 W kg-1.
Super-capacitors have great power density but low energy density, while a battery has low power density but high energy density. The CUHK team is working to combine the two to form a hybrid "capaciterry."
"Nobody has achieved a carbon iron-oxide-based super-capacitor with as high efficiency as our super-capacitors," Professor Wong says, "improving on the amount of energy they can store and transmit." They have combined a double layer of positive and negative charges using a reduction-oxidation reaction through transition metal oxides, which allow the electrons to move back and forth.
The process involved creating a bigger area for the super-capacitor by using graphene. That atomic layer has the highest surface energy: more surface means it can store more charge. The work was published last year in the journal Nano Energy.
The work is "exciting," Professor Wong says, because there is the academic satisfaction from publishing the paper. "But even better, you can help society with renewable energy," he adds. "It doesn't have a high carbon footprint, it's inexhaustible, so we can save the environment and we can breathe better."
Professor Wong acknowledges that, as dean, a large part of his work also involves management of his Faculty. He also coordinates the whole clean-energy project through monthly meetings with the different professors from the four universities involved. "We need to make sure we work with synergy and not in silos," Professor Wong says.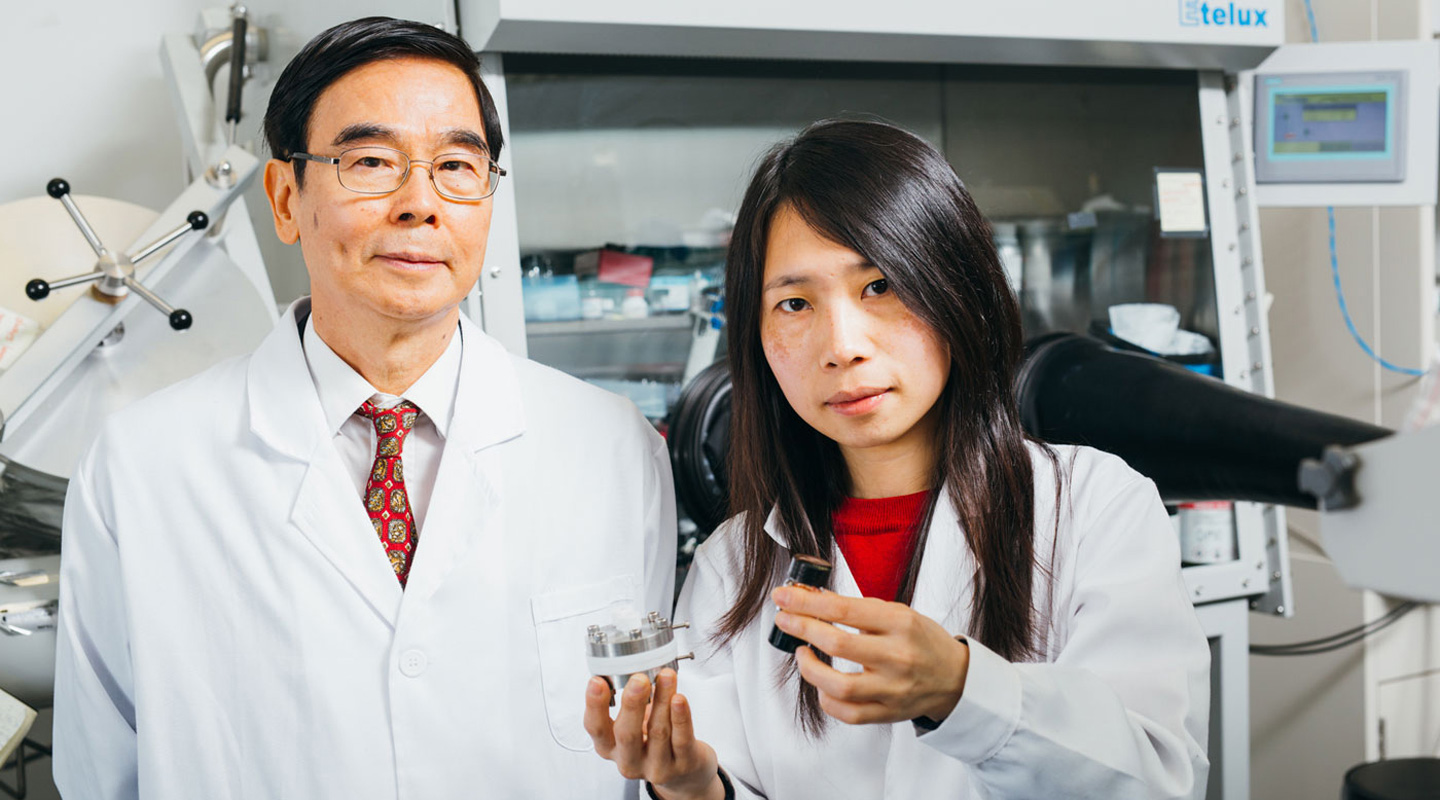 He credits Prof. Lu Yi-chun at CUHK's Department of Mechanical and Automation Engineering for another key breakthrough. That related research is devoted to high-energy-density catholyte flow batteries.
Professor Lu's research group has achieved a way to store more charge in the battery, at 294 ampere-hours per litre. That is five times that of state-of-the-art vanadium catholyte, currently the best mature-flow battery technology.
Combining a sulphur-flow catholyte with a lithium anode, Professor Lu's team achieved energy density as high as 654 watt-hours per litre. That is one of the highest energy densities reported for lithium-flow batteries.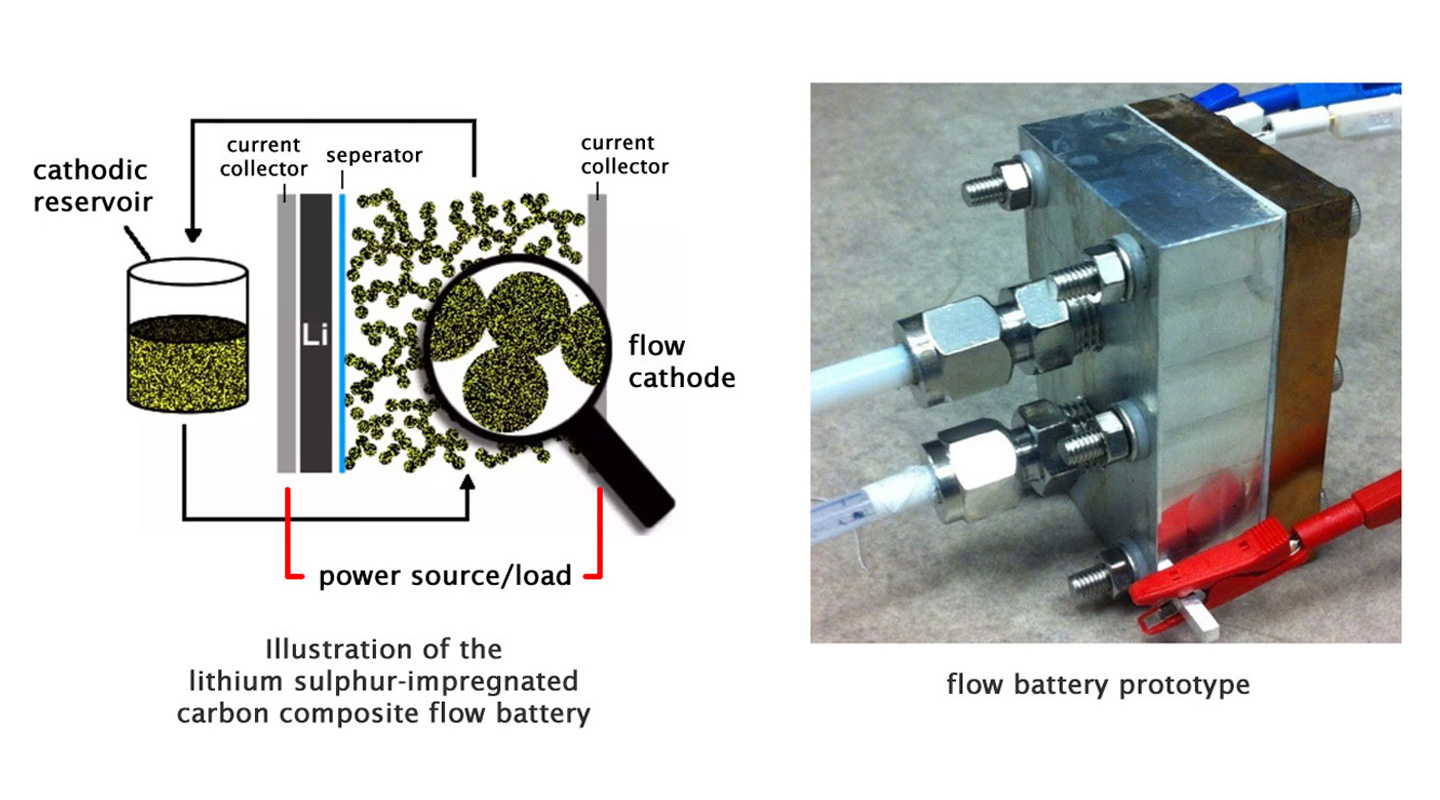 The work was also published last year, in the journal Nature Communications. Recently she combined liquid phase, lithium iodide and solid phase sulphur flow cathodes, to achieve the highest catholyte capacity to date, 550 ampere-hours per liter. The work was published early this year in the journal Advanced Energy Materials. Ultimately she intends that for use in cars powered by electricity.
"People in the industry have already noticed our work and have approached us to collaborate," Professor Lu says. The technology is being patented, and partners in the automotive industry would like to license it.
"What Professor Lu has done is put Hong Kong on the map in terms of energy," Professor Wong says, keen to share the credit with the 30 faculty members – 75% of them from CUHK – that helped land such a large grant.
By Alex Frew McMillan