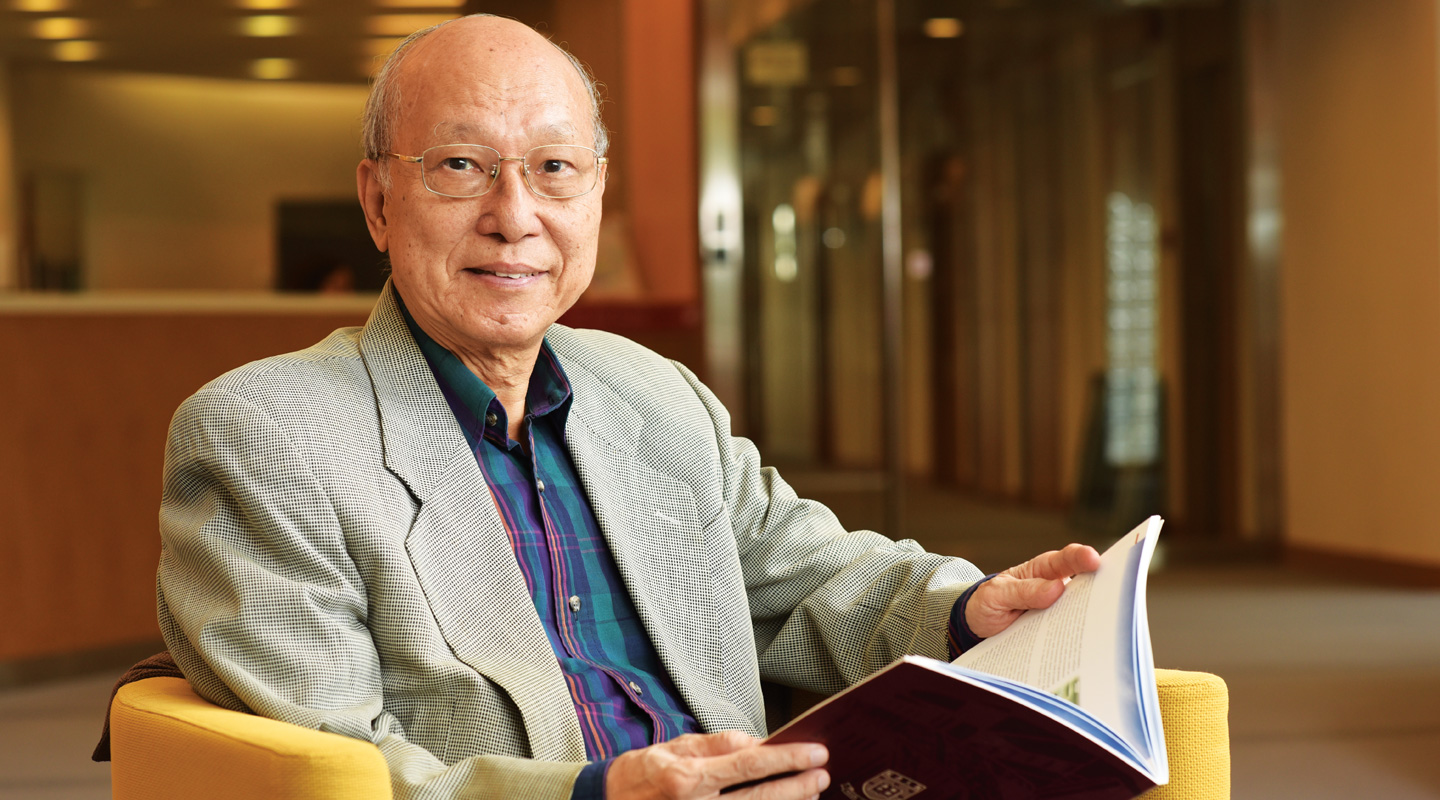 Prof. Yeung Yue-man
Emeritus Professor of Geography and Honorary Fellow of CUHK
Formerly Professor of Geography, University Registrar, Director of the Hong Kong Institute of Asia-Pacific Studies and Head of Shaw College
Looking back on your career, what were the turning points you consider critical?
Sometimes there are things beyond our control. Still one can seize the only opportunity one has and with an adventurous spirit, life would take a different path and possibly for the better.
The decision I took to leave the University of Singapore in 1975 was the most critical. That was my first job after finishing a PhD. After teaching there for six years, I could get my tenure and Singapore citizenship if I had my contract extended. I could also foresee a promotion had I stayed. That year, the International Development Research Centre came into being, financed and established by the Canadian government, with the mission of helping third world nations nurture their talents. I was offered a senior planning position at their Asia Regional Office in Singapore as a Social Science delegate. The job was certainly for the young and energetic because it called for a lot of vitality and ideas. I took the offer. In 1984, I was transferred to their Ottawa headquarters and later promoted to Assistant Director of the Social Science Department, responsible for global research funding. Prior to my return to Hong Kong to join CUHK as Professor of Geography, I had to travel for three to four months each year for a decade. The countries I travelled to numbered over 60. Tiring and hectic, but it enabled me to see the world and develop a global perspective. In the end, I brought back all these experiences to my homeland, where I worked in different capacities at CUHK for over 20 years until my retirement.
Your life seems a smooth and broad path. Weren't there times of defeat and frustration?
How could there be no setbacks? I was the first in my family to receive a university education. I have three younger siblings. My father wanted me to work right after graduation. I wanted to teach. Twice, I applied for the government post of an assistant education officer but was rejected. I felt perplexed and a little dejected too. Subsequently, I went to the University of Western Ontario in Canada to pursue a Master's degree. It was fortunate that I met a good supervisor. He encouraged me to do a doctorate at the University of Chicago and wrote me a favorable recommendation letter. As I was on a Commonwealth Scholarship, I was obliged to return to Hong Kong and work. So I had to come back first and teach. Eventually, I managed to secure a full scholarship to study in the University of Chicago and finished my PhD under another great supervisor. Like I said earlier, it may not be so bad if things didn't turn out right at first.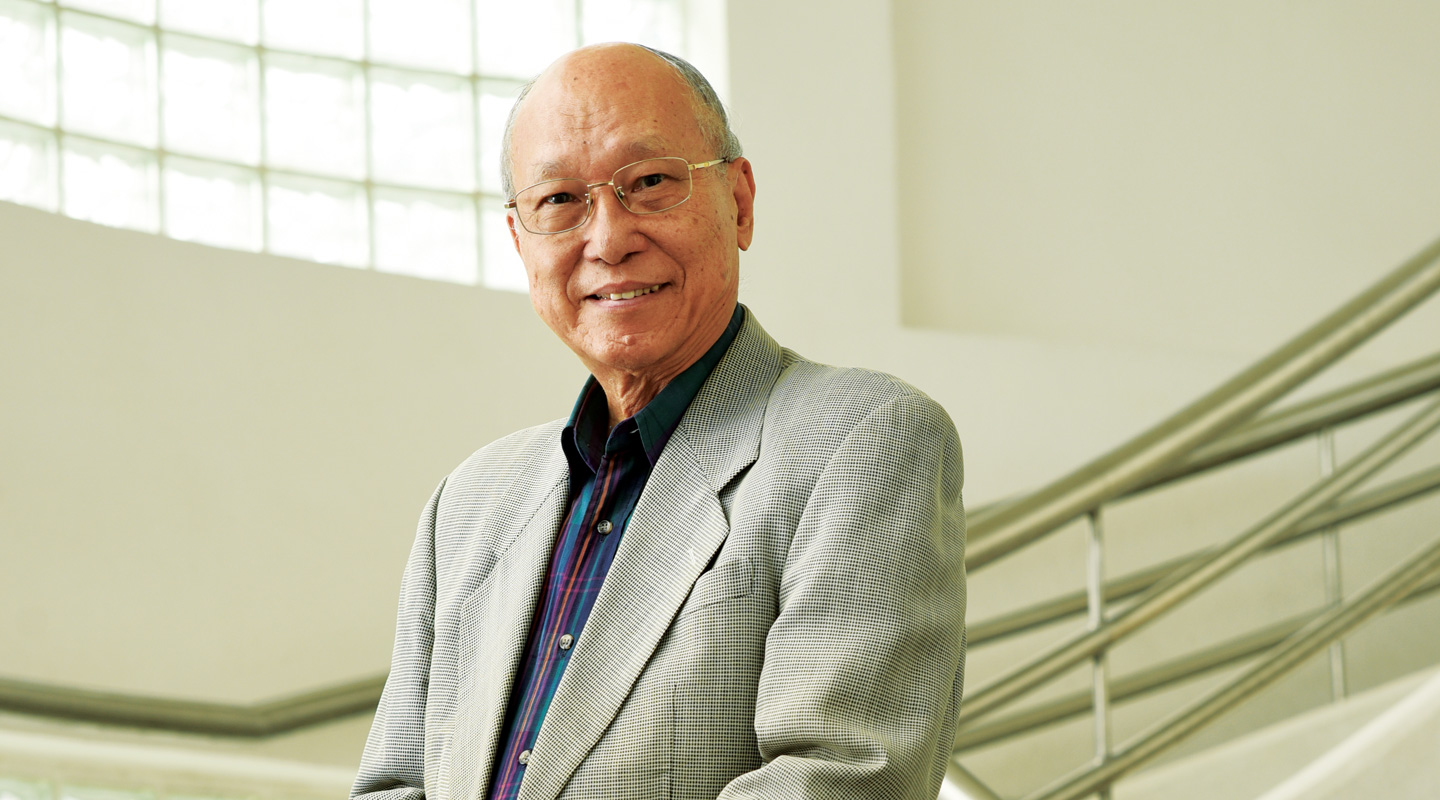 Last month, you were conferred an honorary doctorate by the University of Western Ontario. Does this mean something different from your previous awards and titles?
I treasure and am grateful for every accolade I received. The exceptional honour I received from my alma mater can be seen as recognition and an expression of appreciation. It made me extremely happy and feel at home. Back then I applied to Toronto, McGill and British Columbia which were the most popular choices of scholarship applicants. They all rejected me. Instead, it was Western Ontario that took me in, even though I had no idea where it was, initially. But I fell in love with it at first sight. The campus was of a medium scale, but the scenic views it offered were breathtaking, especially in winter when it snowed heavily. I loved photography so I felt like a fish in water. Although I was there for only 20 months, the impact of this brief stint on my subsequent career proved indelible. I took two months to write my thesis, while the remaining 18 months were spent attending lectures, working in the fields and travelling. I became a research assistant for a few months and with the money saved, spent two months journeying through Europe.
Having studied and travelled extensively, do you feel that there's nothing new under the sun?
This is not how I feel but it is true that I don't get easily excited any more. In 1986, when the foundation was laid for the Hong Kong Convention and Exhibition Centre and the MTR came into being, I was all excited because I felt Hong Kong was entering a new phase of development. Then the Chek Lap Kok Airport opened in 1998 and became hailed as one of the world's top 10 engineering feats in the 20th century. Those epochal developments still leave a deep impression on me. But two public projects are a little disappointing. The first was the reconstruction of the old Kai Tak airport. What has only been completed so far is a costly cruise terminal. The second is the West Kowloon Cultural District, a project that seems stalled. These reflect the danger of Hong Kong lagging behind. Earlier, Hong Kong was ranked the world's most competitive economy, according to the WorldCompetitiveness Yearbook 2016 published by the International Institute for Management Development in Lausanne, Switzerland. This can be considered good luck for us.
Why did you publish The World in Pictures last year?
I have published my 54th book this year—on the average one each year since I graduated from university. Most of my publications are academic in nature. Two years ago, I saw young people occupying the roads and felt they were somewhat disoriented and unable to see the future clearly. The world is so vast, so beautiful and with so many things happening. It will be great for young people to learn more about the world and broaden their perspectives. Over the past 50 years, I have been to more than 80 countries, produced over 20,000 slides. I have selected 150 for compilation into a book, to present the face of a world buffeted by globalization and rural-urban transformations. This is my tribute to the younger generation.
This article was originally published in No. 480, Newsletter in Jun 2016.