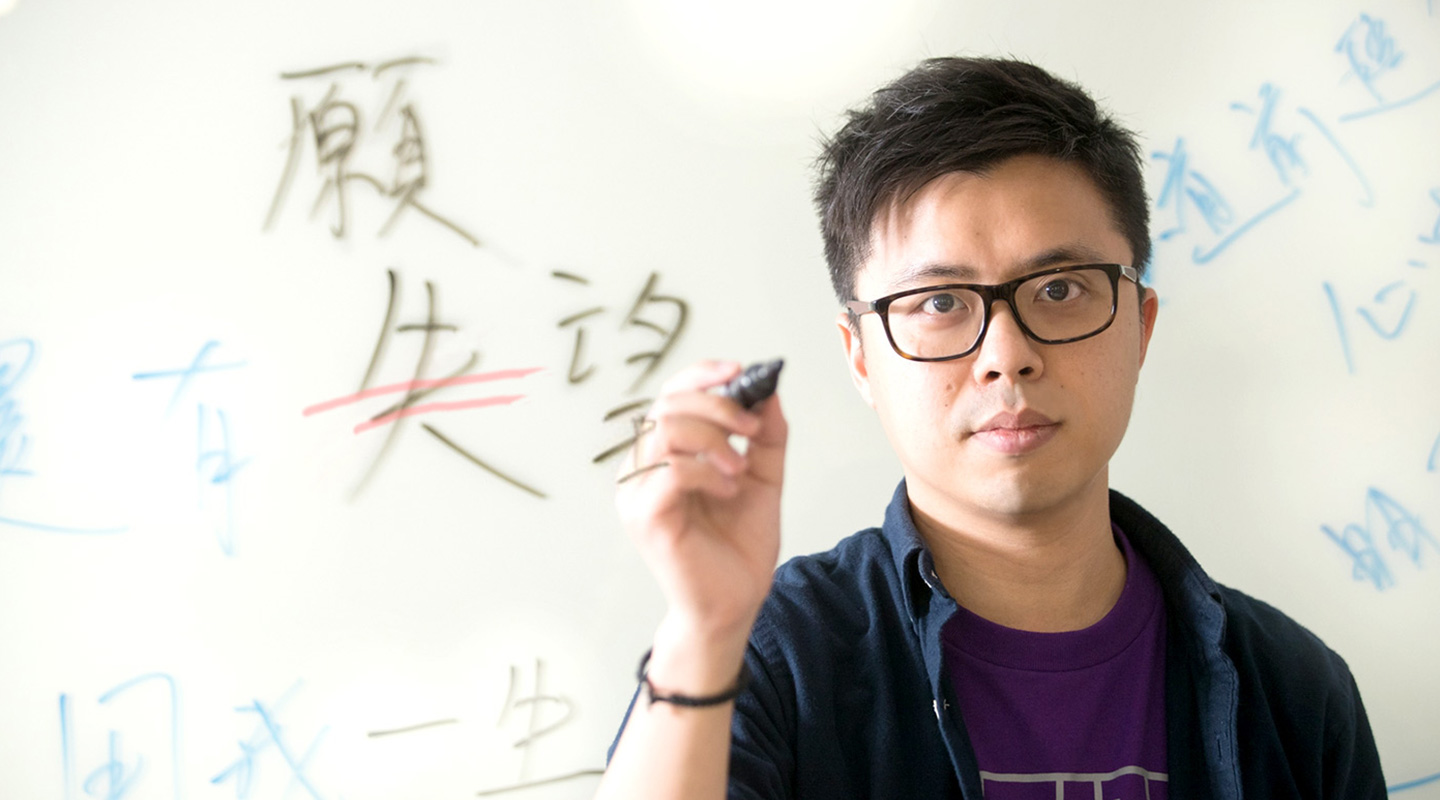 Kit Wong loved listening to Cantopop, especially the music of Eason Chan and Cass Phang, in secondary school. Another favourite past-time he shared with many other youngsters was to copy the song lyrics printed on those popular idols' flashcards. But unlike them, he went a step further and attempted to compose his own lyrics. 'I feel that lyrics constitute the most enchanting literary form. When set to melody, they resonate with us emotionally, more than mere words. People can even recite the lyrics of popular hits they listened to 20 years ago. That was why I had aspired to becoming a music lyricist from a young age.'
After enrolling in the Risk Management Science Programme at CUHK's Faculty of Science, he continued the hobby in his spare time, churning out the lyrics for over a hundred songs each year. Despite having most his works, except a couple of them, rejected by music companies, he never felt discouraged. 'I really love to craft music lyrics. Even though most of my creations were not accepted, I truly enjoyed the process of writing them. After all, success seldom happens overnight and true happiness comes when you have gone through your fair share of hardships,' he said.
Finally, his first release came in the year he graduated from CUHK. Thanks to a classmate's referral, he joined Universal Music Group and was shortly invited to pen the lyrics for a song to be sung by Cantopop veteran Alan Tam. His career as a lyricist began to take off. To date, Kit has written lyrics for over a hundred of commercially released songs, the most representative of which are Alfred Hui's Running Away, Stephanie Cheng's and Linda Chung's Give Love and Gigi Leung's Fireworks in March.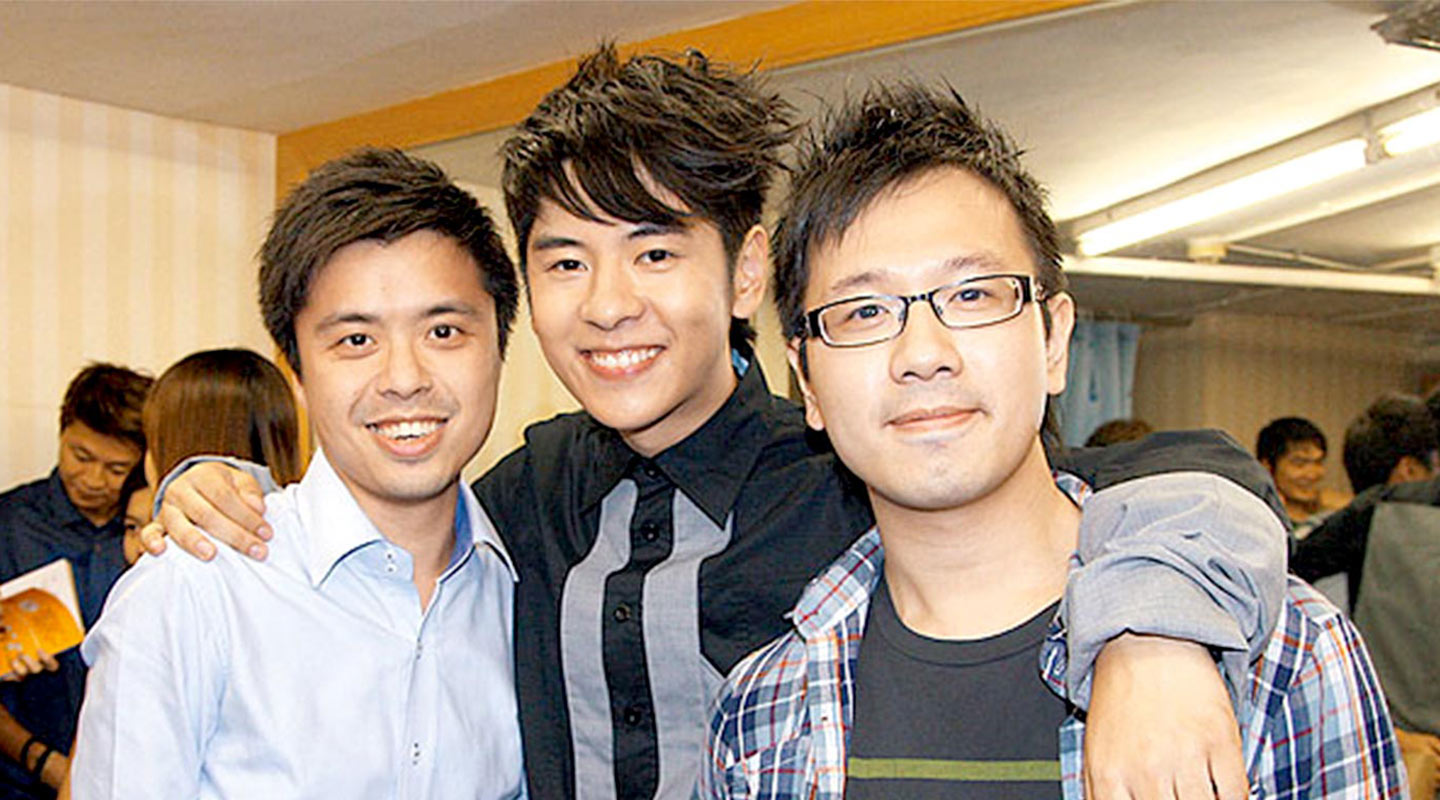 Asked where his creative ideas came from, Kit suggested it was far more important to be always well-prepared than to wait for the muse to visit. 'I've cultivated the habit of noting down the themes and subject matters from daily life I consider interesting. For instance, when I heard 'Please stand behind the yellow line' at MTR platforms, I would think of using it in a song as a metaphor for the need to maintain one's personal space in a love relationship.'
Little did he anticipate that music would lead him to an educational career. For 10 years after graduating from CUHK, he worked in a bank during the day and spent the nights writing song lyrics for professional singers. Because of his growing media exposure and visibility, he was invited to schools to teach creative writing and this sparked his passion for education. In 2014, he resigned from his high-income job as vice-president in a bank to set up La Violet Education Consultancy Ltd, through which he sent tutors to secondary schools, in a bid to promote creative education, self-actualization and career planning.
He also established the 'La Violet Charity Foundation' which features an annual contest to help people live their dreams. Through this initiative, 10 prize-winners are selected every year for a financial grant, along with the contacts they need to make their dreams come true. The contest has set no entry requirement as Kit believes all dreams, big or small, are equal. He said: 'Dreams are what we want to accomplish. There's no need for glamorous packaging or grand labels, for these will only make people feel their dreams are beyond their reach.'
Citing the example of a participant in the contest, Kit added: 'There was a guy whose left hand was amputated following a traffic accident. But his dream was to learn to play the violin. So, we financed his violin lessons, encouraged him to challenge himself and arranged for him to share his experiences in secondary schools, in order to boost his self-confidence.'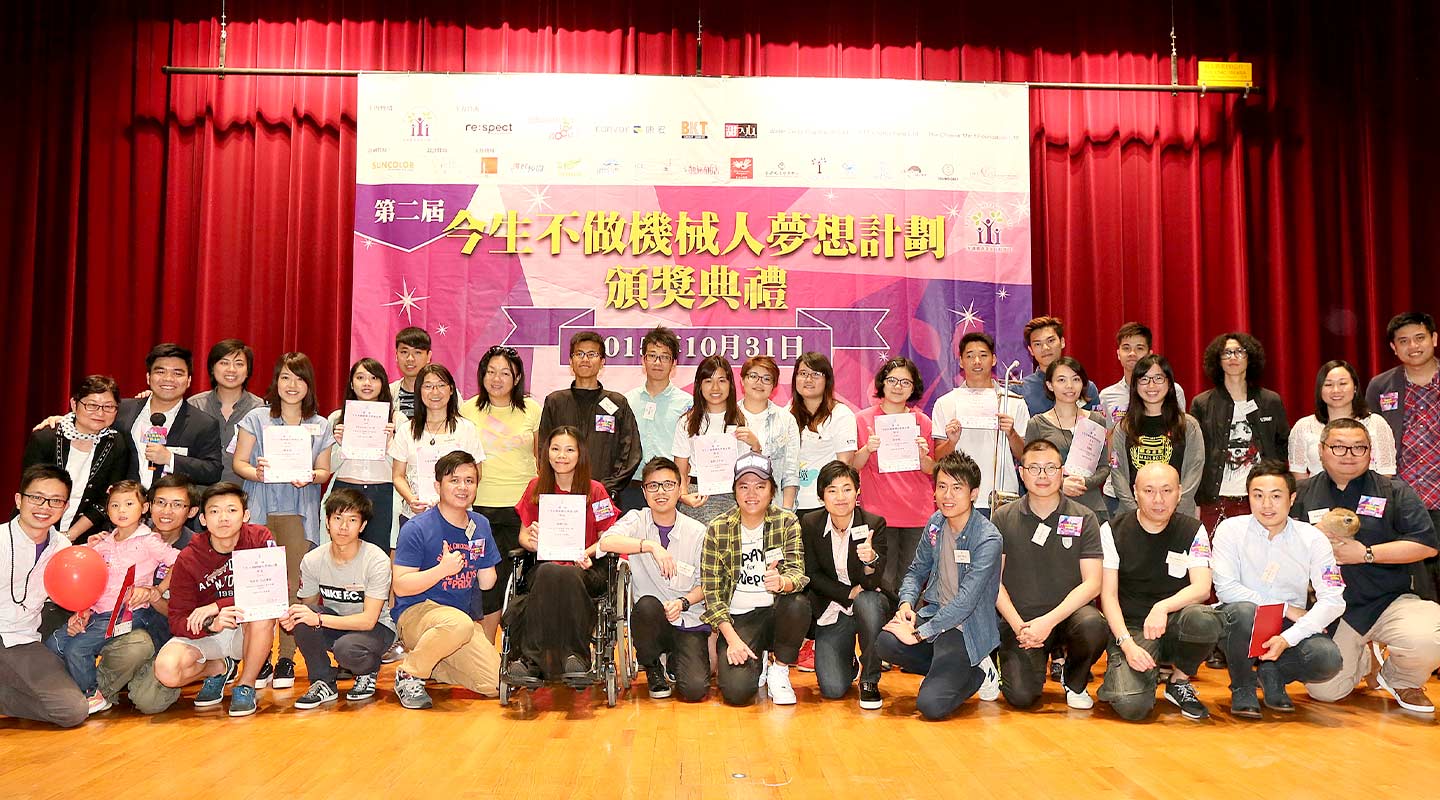 Kit lamented how people are acting like 'robots' nowadays, living a life of quiet desperation and settling for jobs that leave them unfulfilled. 'If you struggle to get to office every day and feel there's no way you can leave the rut, you are actually living a robot-like existence,' he said. Calling the 'Lion Rock Spirit', a can-do spirit that energized Hong Kong people in the 1970s and 1980s, outdated, he hoped others will heed his awakening call and get a life. 'I am not suggesting everybody should start quitting her job to chase her dreams. Rather, my intention is to urge people to consider and reflect on what other paths they can take in life.'
'Hong Kong is a good place for taking risks and chasing our dreams. Ours is a safe, affluent and information-rich city offering the best of the East and the West. It would be such a shame that, in spite of these advantages on hand, you still set limitations for yourself and feel you are at the end of the road,' he said.
'Under Production' is another company he has formed to provide students with a platform for work opportunities. 'There are many students with talents in publication, design and multimedia but have difficulties finding employment, for lack of actual work experiences and therefore, a credible professional portfolio. In the end, they may have no choice but to get a low-entry job and stay disillusioned and dissatisfied. It is my hope that Under Production would serve as a bridge between them and the society, helping our students gain concrete publication and design experience to help them find fulfilling careers after leaving school.'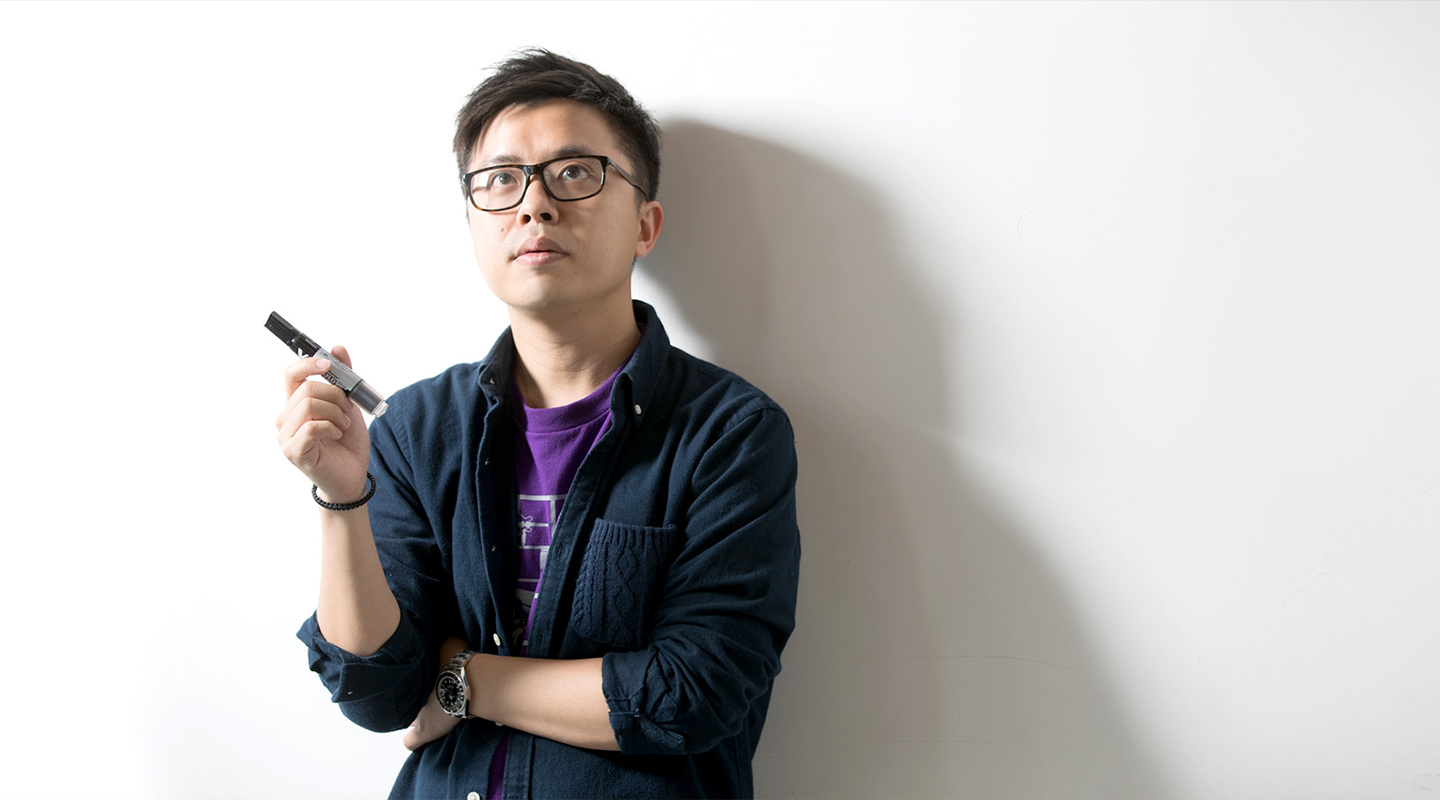 When asked why he has gone to such lengths to volunteer his assistance to youngsters, he merely said: 'Actually, I am doing what I enjoy and want to. I do not set out to save the world. So I do not feel obliged to meet the expectations imposed by others or feel discouraged should things turn out differently.'
Kit's journey from an ordinary Cantopop buff to a celebrated professional lyricist, coupled with his calling to help others chase and live their dreams, best exemplifies the spirit of self-reliance he so strongly advocates.
Reported by Christine N., ISO
This article was originally published on CUHK Homepage in Dec 2016.