Mr. Richard Tsang
Journalism and Communication (1988), New Asia College
Chairman of Strategic Public Relations Group
How did you get into the PR profession?
I majored in broadcasting at CUHK but had never studied public relations. Soon after graduation, I stumbled upon a hotel which was setting up an in-house PR department. The hotel's general manager assumed that a journalism graduate like me would know something about PR. So I was hired.
A year later, I joined a PR consultancy firm, the world's largest back then, where I did corporate communications and financial public relations work. Five years on, I switched to another international PR agency, and within a year, helped to establish a financial PR team for the Asia-Pacific market. In 1995, two former colleagues and I decided to set up our own firm. It occurred to me that instead of fighting others' battles, why not become a boss myself? So at age 29, I established the Strategic Public Relations Group (SPRG), with financial PR as the core business.
What exactly is financial PR?
Companies seeking to launch IPOs have extensive public relations work to do both before and after the listing. First of all, the public relations firm hired to help such a company must promote its stocks and familiarize fund managers, investors and media with the client's brand. Over the past 20 years, more than a thousand companies have been listed on the Hong Kong Stock Exchange, of which over 360 engaged SPRG during the pre-IPO period. Once a company has gone public, it still has to issue corporate information and performance announcements on a regular basis. All this requires 'investor relations' services, a facet of public relations.
What is your secret of forming PR teams abroad?
PR is a people-centred and localized profession. Nobody understands a place better than the locals who live there and know which button to push and what not to say or do. Therefore, before venturing into an overseas market, I would first look for the public relations association there to find out the type of PR services most in demand locally. Subsequently, I would engage a headhunter to recruit the second-in-command person from a large PR company in that market.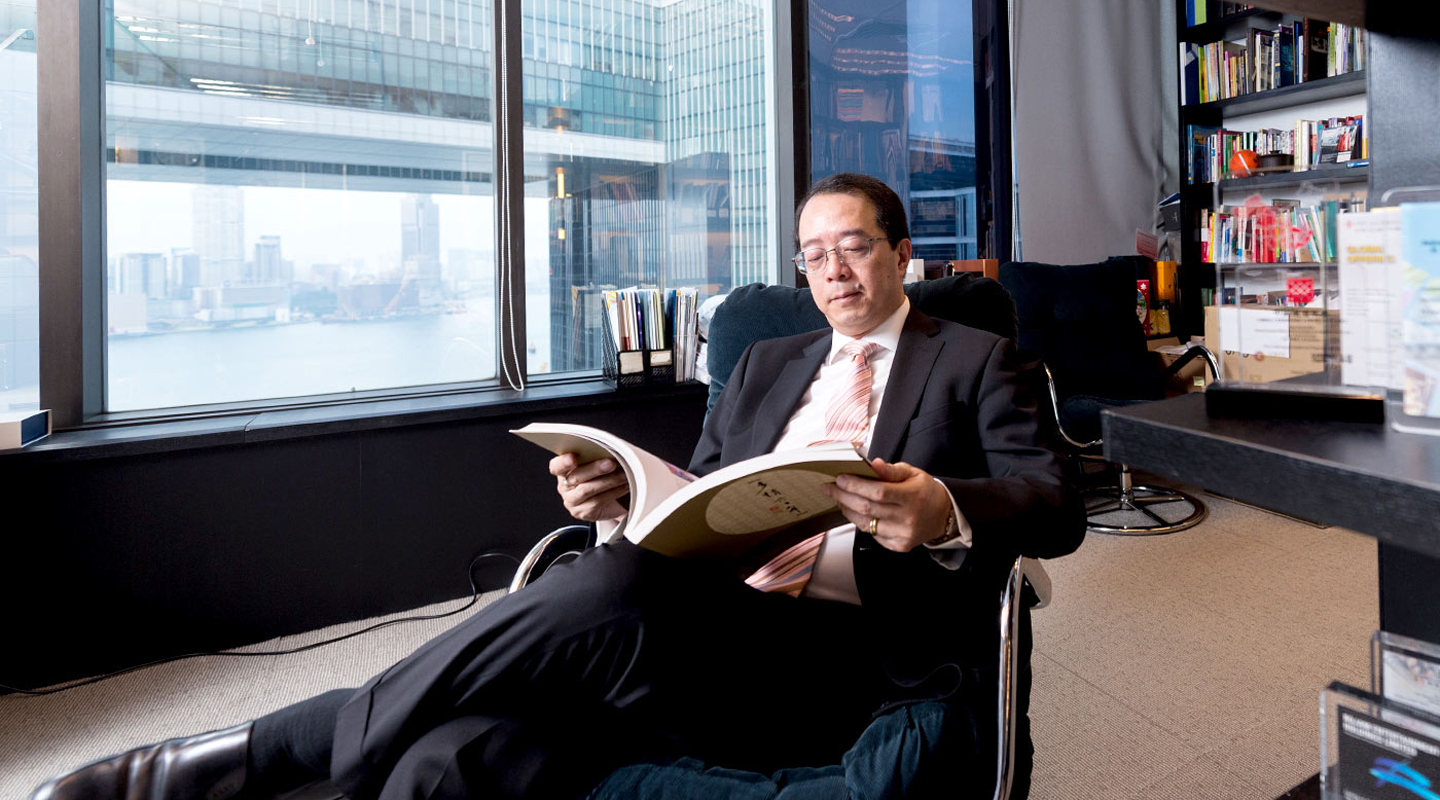 Why pick the second-in-command?
That's because the top job is usually held by the boss, who cannot be poached. In contrast, people holding second-in-command roles are usually the most capable and knowledgeable in the industry. If the hired candidates are more adept in technology PR, then the offices they head will focus on this field. Conversely, if they are more specialized in lifestyle PR, then the entire company will follow suit.
That's why the PR services my Group provides outside of Hong Kong is highly diversified: the Beijing office is engaged in technology and automobile public relations. In Shanghai, the focus is on hotel and lifestyle PR. In Guangzhou and Malaysia, it is corporate communications. In Singapore, its specialty is PR for public organizations and the entertainment industry, while in Taiwan, medical and healthcare PR. It all depends on the talent recruited to do their jobs.
PR disasters seem to be on the rise in recent years. Why is that?
The rise of social media platforms is one of the reasons. Traditional print media operate by a 24-hour-day cycle. When a crisis first brews, a company could still fight for time and pen a response before the newspapers go to print. With the emergence of social media, the flow of information is accelerated and everybody becomes a news agent himself. Every issue large or small, once reported, has the potential to go viral. This has drastically reduced the time for companies to respond. It has thus become easier for matters to get blown out of proportion. Meanwhile, social media platforms tend to offer a superficial glimpse into issues. The true reasons behind them are often unknown and hard to verify, paving the way for more crises to occur.
Public relations and the media exist symbiotically. How did you cultivate media relations?
I have the School of Journalism and Communication to thank for all the people contacts I accumulated there. Many of my schoolmates are employed in media organizations and I have known them for at least three decades. Back in those years, there was a student-run newspaper New Shatin. The first-year students were responsible for its distribution, their second or third-year counterparts undertook reporting roles and the third or fourth-year seniors were the editors. We collaborated very closely and that was how the strong camaraderie was formed. Since 1994, I have been doing part-time teaching at the School, through which I knew many younger alumni. I was so familiar with some reporters that I spent more time with them than with my family.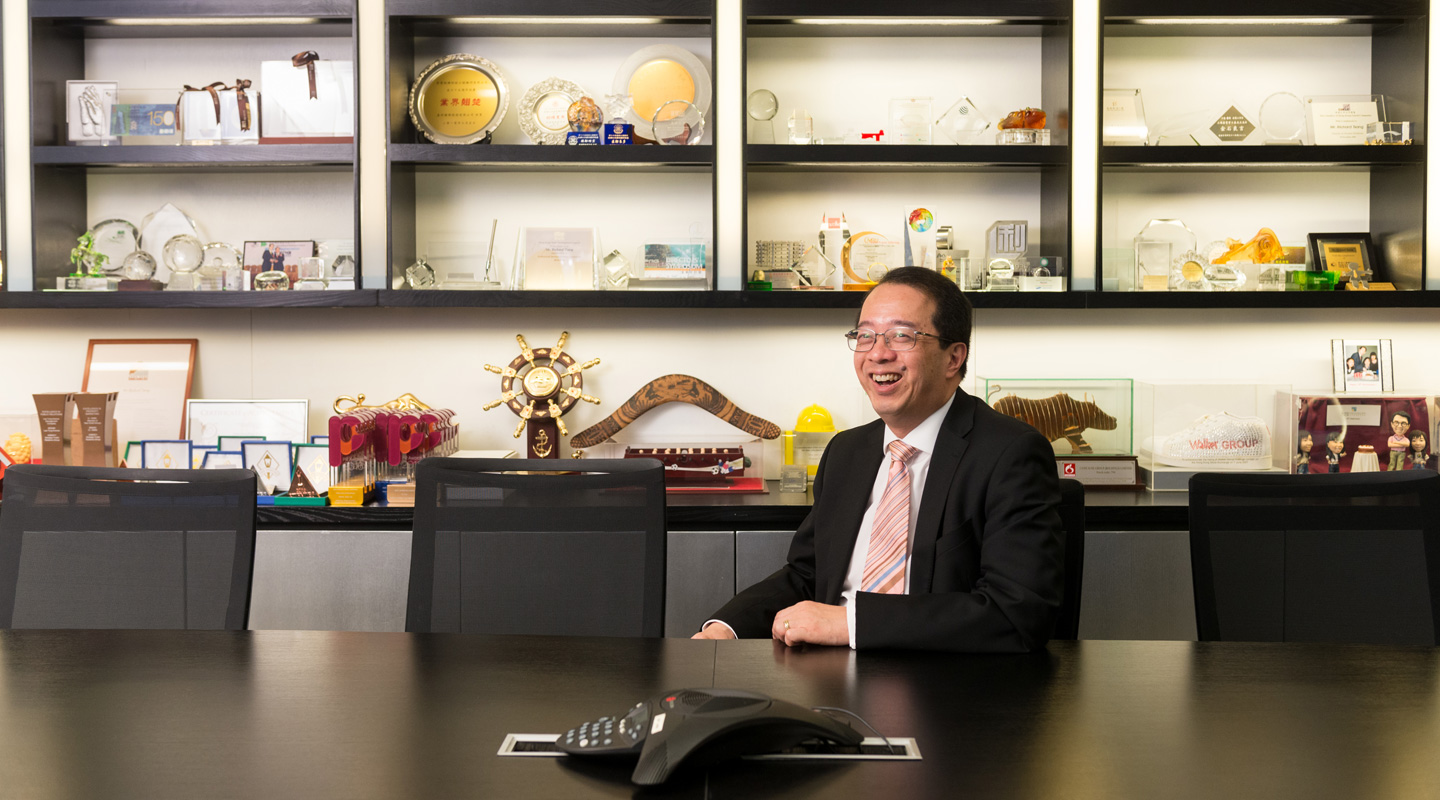 In the year of the School's 50th anniversary, why did you donate HK$1 million to set up the SPRG Scholarship?
I want more people to see the appeal of this profession for themselves. The benefit of a PR career is that one is made to learn new things every day. That's why I also offer the scholarship awardees internship opportunities at any office of my Group of their choice. Many people may set foot in one or two trades in their lifetime. But through financial public relations, I have helped a few hundred companies become publicly listed, and built trust and friendship with their chairmen. This has given me an in-depth understanding of different industries. Isn't this a meaningful career to be in?
This article was originally published in No. 499, Newsletter in Jun 2017.