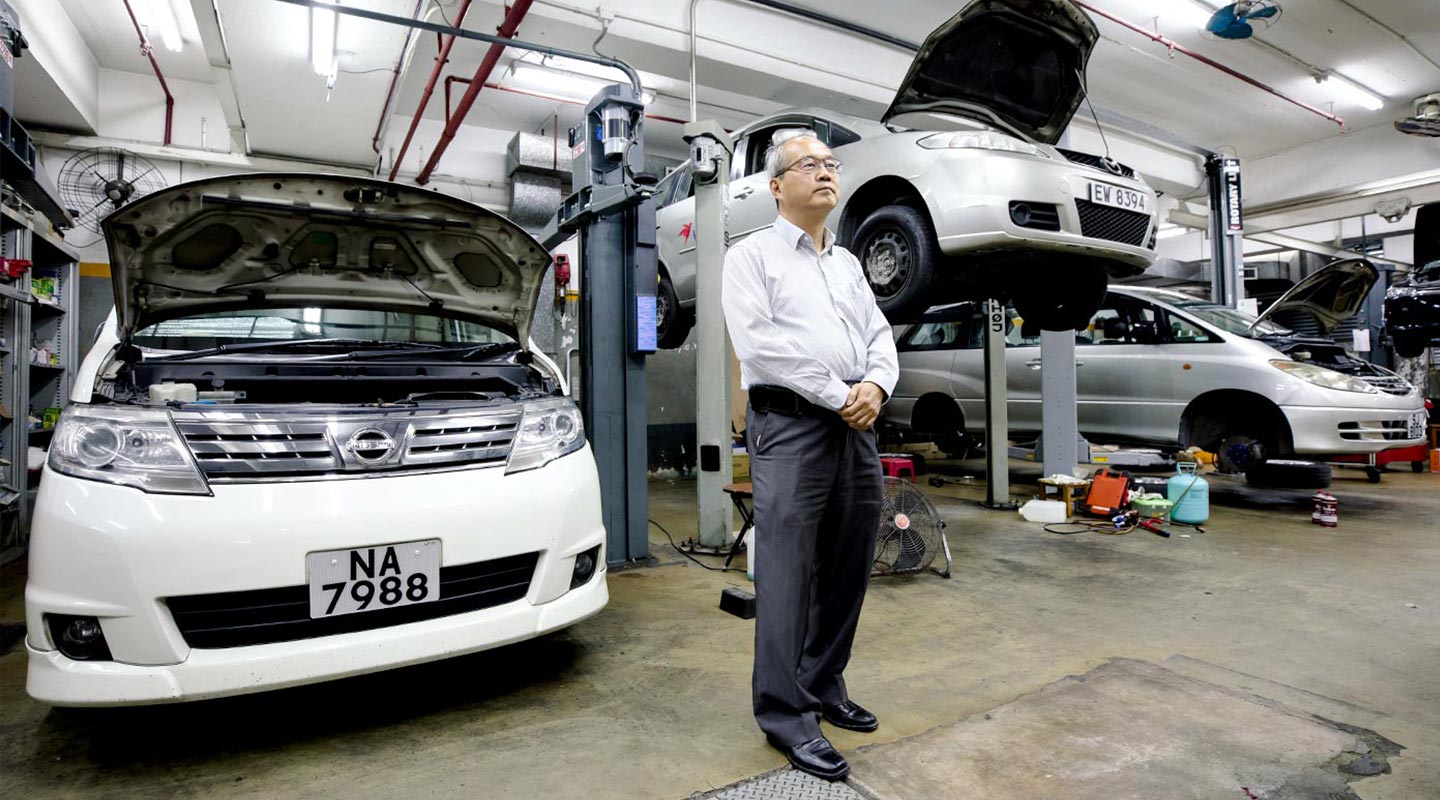 Simon Ngai is Chairman of Fullness Christian Vocational Training Centre, which operates an automotive workshop and a hair salon, with most of its apprentices being young ex-convicts and marginal youths. Located near the Kwun Tong Ferry Pier, Fullness Auto Service Centre, as the automotive facility is officially called, has two nicknames. The first is 'Kin Kee Garage', calling to mind the similarly-named vehicle repair workshop in the 1980s movie A Better Tomorrow where ex-convicts get hired as mechanics. Another moniker it bears is 'Life-Saving Garage' because on several occasions, its apprentices were seen diving into the sea nearby to rescue people from committing suicide.
Is it true that apprentices of Fullness are as heroic and gutsy as reported in the media? 'There's nothing special about what they have done. They know the sea isn't deep and it is safe plunging into it. I've asked them if I should put some life buoys in the auto centre just in case, but they all dismissed my suggestion,' Simon said, matter-of-factly.
Simon is a full-time businessman and managing Fullness is his voluntary commitment. After graduating from the Marketing Department of CUHK in 1981, he joined a long-established furniture shop to take charge of its marketing. A few years later, he founded Wing Kai Steel Furniture & Engineering Company Limited, which is still in business. As its products are targeted at tertiary institutions as well as secondary and primary schools, the months before and after the summer holidays were the company's busiest. During the quieter months, Simon dedicated himself to community work. In 2001, he joined the Fullness Auto Advisory Committee and five years on, was appointed chairman of the centre.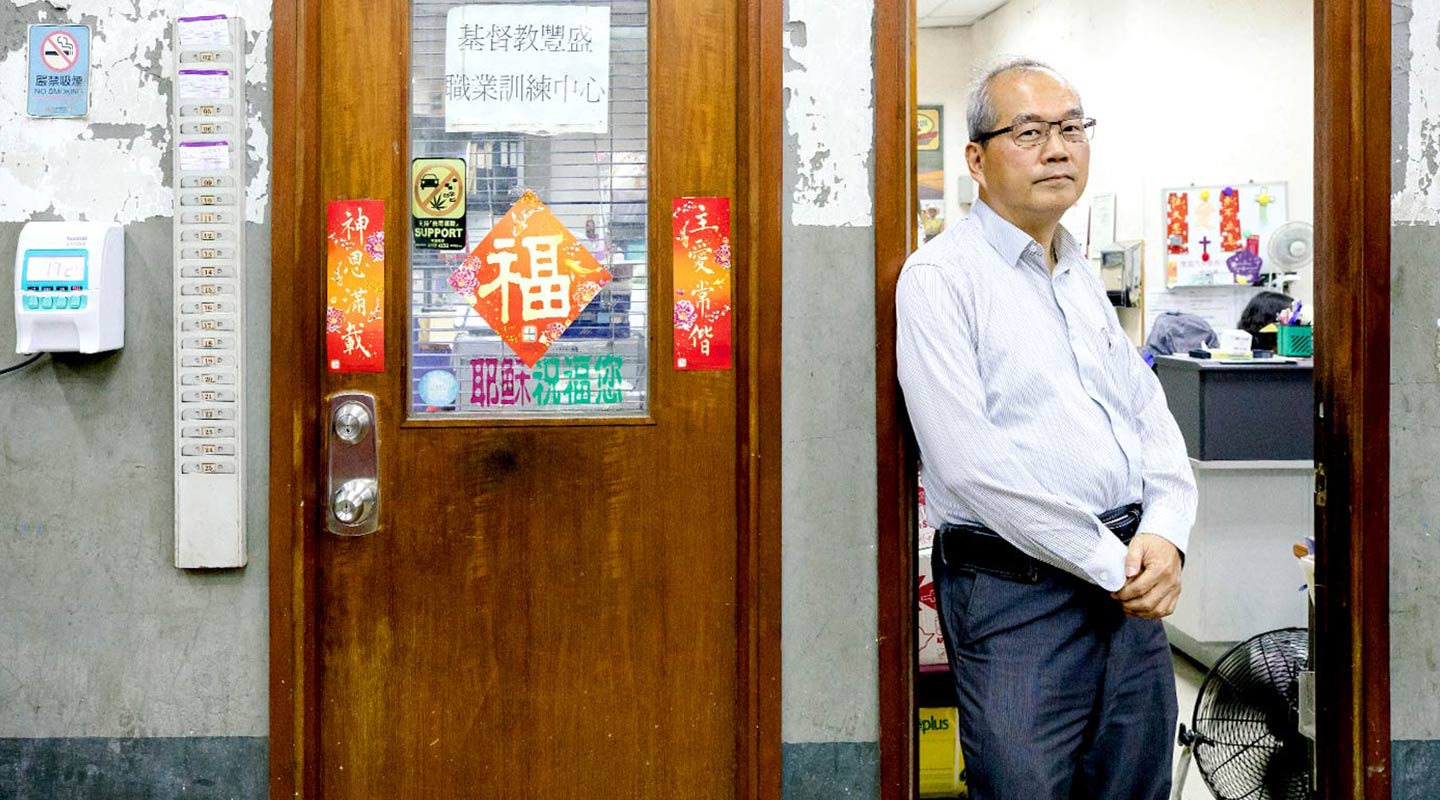 Asked how the young offenders could turn over a new leaf under the Fullness apprenticeship programme, Simon said their rehabilitation will be left to the healing power of time. Hairdresser apprenticeship takes at least two years in Fullness. For automotive apprentices, the programme lasts longer at four years. 'People change over time. While apprentices gradually cultivate the work habit, they also establish the right work attitude to reintegrate into society and stop repeating their past mistakes.'
During this interview, the automotive workshop seemed bereft of young faces, with only a couple of veterans seen working there. As Simon explained, the apprentices had left for classes on the Vocational Training Council (VTC) campus to read mechanical engineering. Under a four-year apprenticeship scheme jointly implemented by Fullness and VTC, the participants are required to attend lessons for one full day and two evenings weekly, with their tuition fees fully subsidized. For five days each week, they are gainfully employed at the auto workshop. With a year of work experience gained upon graduation, they will become qualified technicians recognized under the Qualifications Framework. 'Given the high demand for automotive maintenance and repair services, many apprentices are poached by other employers even before they graduate!'
Exempted from classroom lessons, hairdressing apprentices spend two years learning from the mentors assigned to them, hands-on style. 'Even if they couldn't find employment as hairdressers, they will be more than qualified to become hairdressing assistants,' said Simon.
He recalled an anecdote about how a young ex-offender was referred to Fullness Salon upon release from detention for an assault crime and fell in love promptly with the hairdressing vocation. As an encouraging gesture, Simon requested a haircut from him. 'Initially, he was so scared, saying he dared not touch the head of a director. I told him that with the little hair I had, he would be incapable of doing great damage. After getting the job done, he felt extremely proud and overjoyed of being trusted. This strengthened his self-confidence and after some time, he left the salon but continued his hairdresser profession, got married and now leads a happy life.'
On top of his role at Fullness, Simon is also council member of Hong Kong General Chamber of Social Enterprises and director of Hong Kong Social Workers Association. Backed by almost two decades of social services experience, he believes the key to successfully running a social enterprise lies in the collective sense of mission among its staff. 'Only when everybody at all levels of an organization identifies with its mission would they realize what they are striving for. At Fullness, our mission is to steer troubled youths back on track. When there is one more good person in our midst, the world gets one bad guy less,' he said.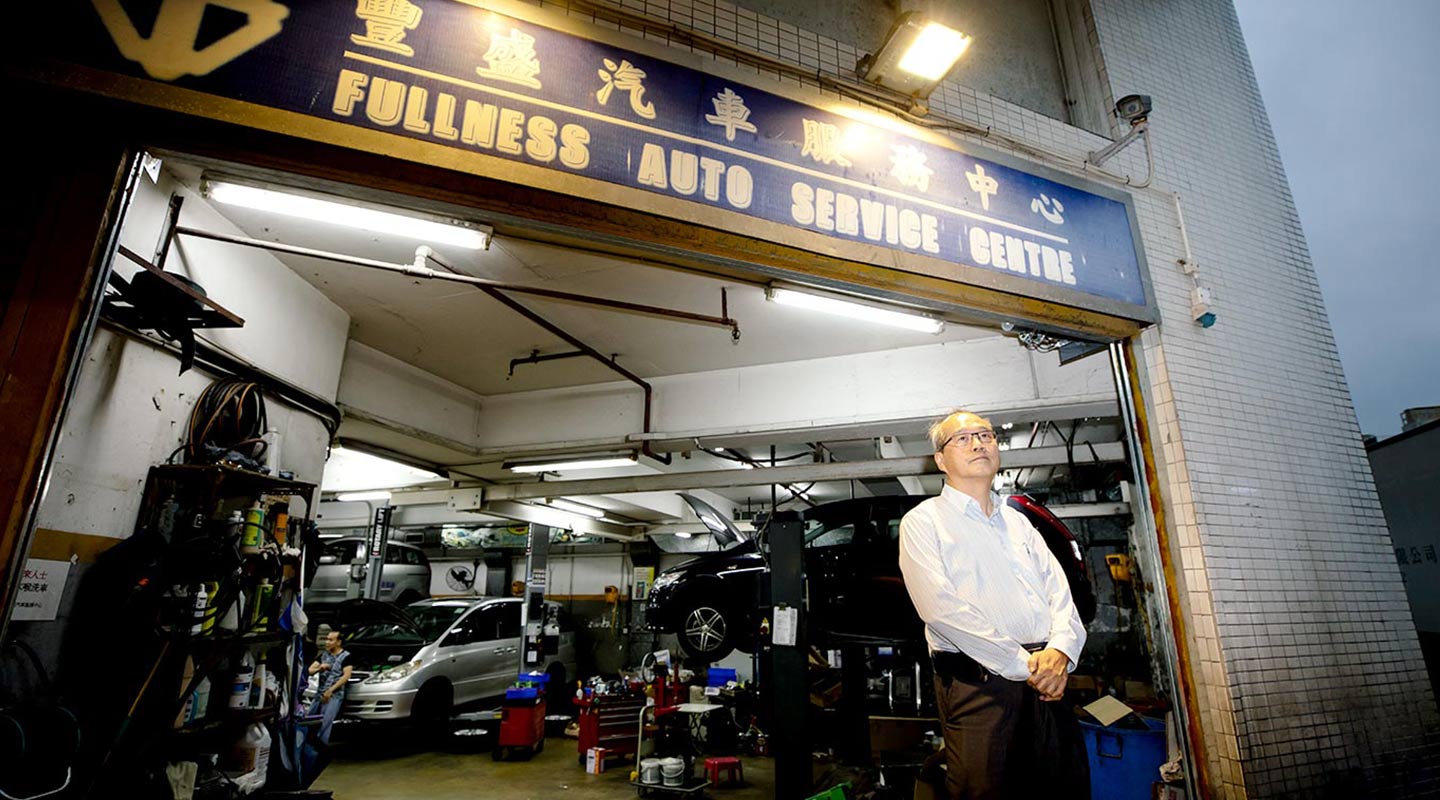 Recollecting his CUHK days as a marketing student, he joked that people thought the discipline was about wet markets, not least because they knew little about it back then. He also expressed gratitude to his alma mater for the business knowledge it taught him. The education he received has allowed him to play a far more influential role in social services than in business. 'The social services are filled with people with lots of social work experience but severely lacking in business talents. That is partly because business people are profit-oriented and have scant interest in charity. As I have discovered, the business sector is my "Red Ocean" and however hard I struggle, it is difficult for me to make a name for myself. But if I apply my business experience in running social enterprises, I become a wonderful fit in this "Blue Ocean". Business people should get more involved with charitable work, not just to help the needy but also to unleash their potentials. With this win-win outcome, why not give it your best shot?'
Reported by Christine N., ISO
Photos by Eric Sin
This article was originally published on CUHK Homepage in Nov 2017.