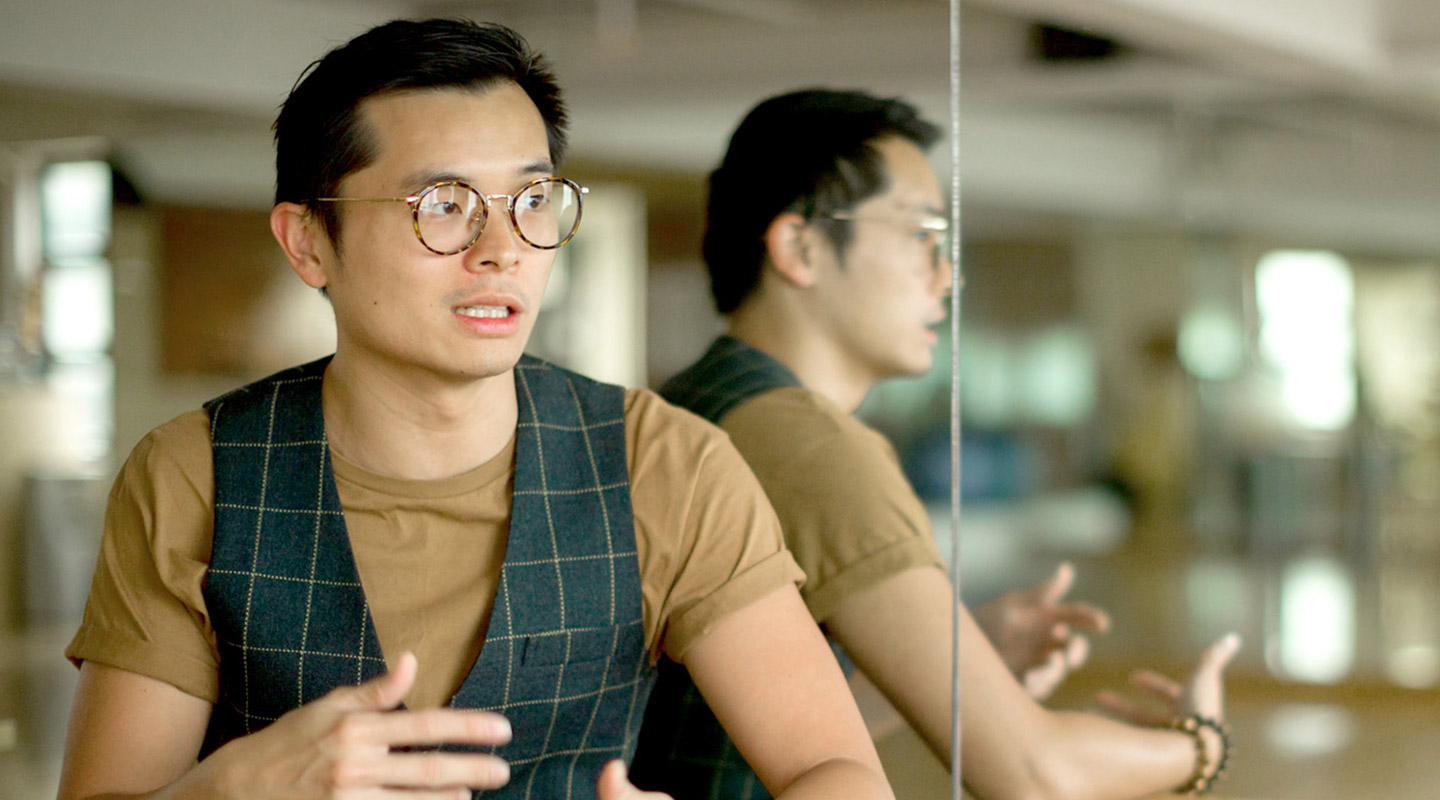 Wearing round glasses, Sam Ng got excited on the mention of Taoism, which advocates a way of life very different from the way he dressed up for Latin dances. Chinese philosophy, especially Chuang Tzu, is Sam's cup of tea. 'I am familiar with ups one moment and downs the next as a dancesport athlete. Taoism helps me take it easy.'
Since 2007, Sam has been Hong Kong's elite dancesport athlete for 11 years in a row. He beat all the rivals in the WDSF Asian Championship in 2014. In July this year, Sam clinched a gold and a silver medal in WDSF GrandSlam Adult Latin in Taiwan. In the 14 years of kicks and flicks, Sam experienced setbacks in the first rounds and bottlenecks. 'Taoism has inspired me to make sense of the setbacks as part of my growth.'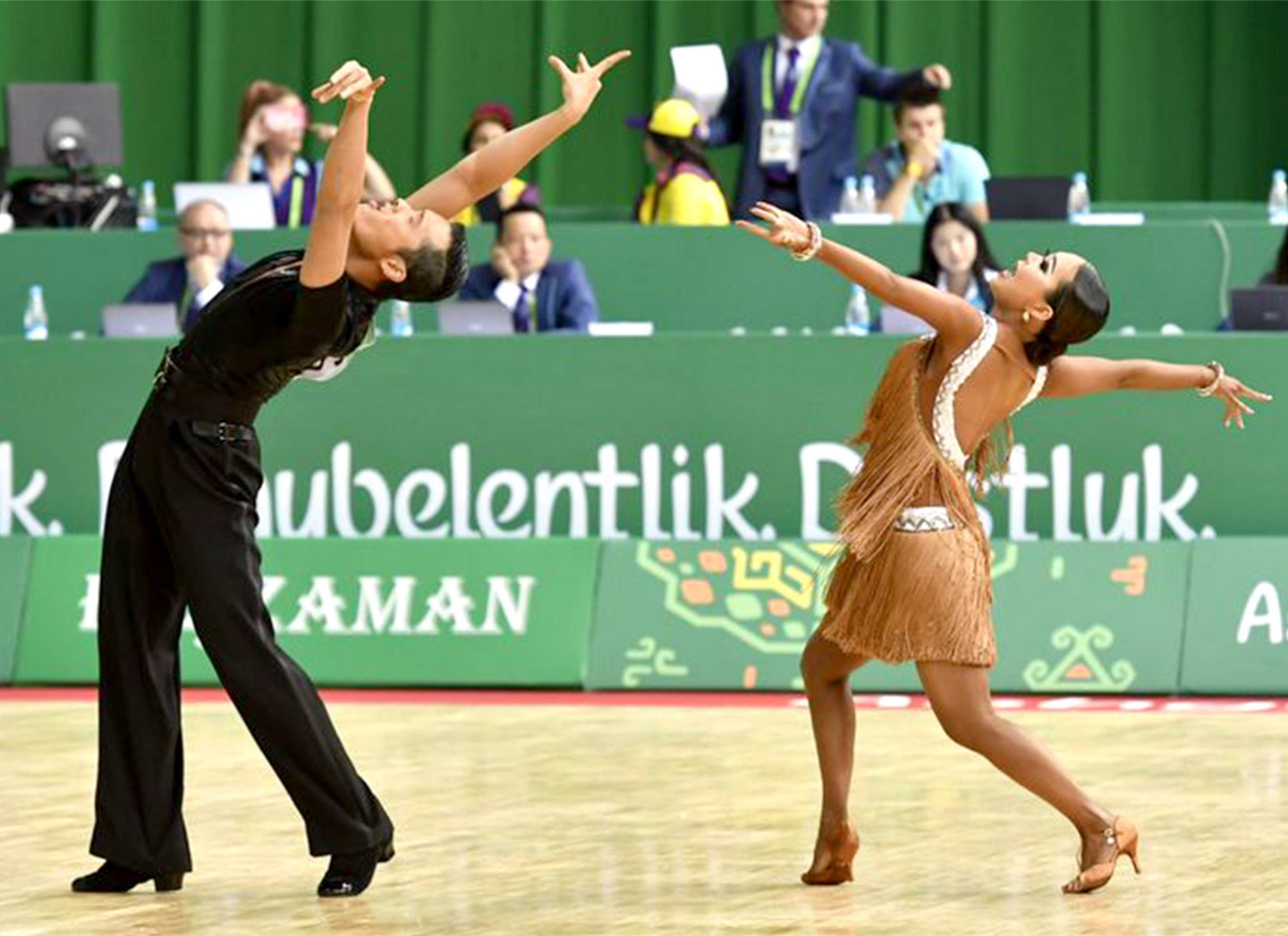 Sam is as gifted in writing as in dancing. He was champion in the Hong Kong Interscholastic Chinese Couplet Writing Competition (University and institute division). He reads Chinese classics and writes for his own enjoyment. Sam received numerous academic awards, such as one presented by the Dean of Arts and the Hong Kong Asia Lions Club Scholarships. In 2001, he received the Cheng Ming Award, the highest honour bestowed on a New Asia College student, as a recognition of his outstanding academic and dancing performance.
Prof. Ho Che-wah of the Department of Chinese Language and Literature, who was Sam's thesis supervisor and wrote his Cheng Ming Award citation, described Sam as a versatile student . Professor Ho praised Sam's thesis for its unique standpoint and his effort in soliciting Taoist glossary and allusions from Discourses on Salt and Iron to prove the writer Huan Kuan more than a Confucian scholar. He found Sam's rigorous study and passion in dancing a reflection of the Cheng Ming spirit.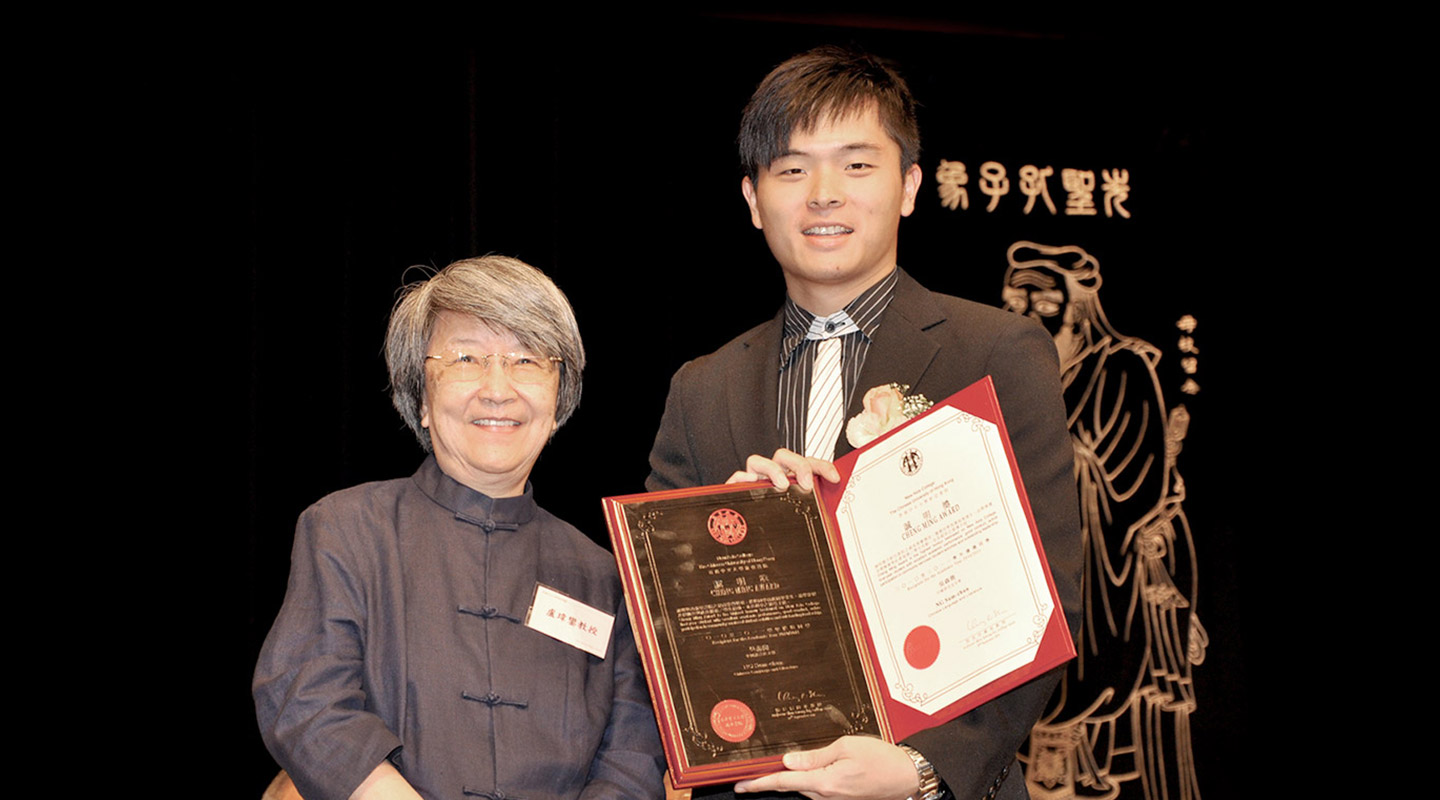 Sam's onstage performances amaze the audience. But his efforts off-stage could hardly be noticed. To pay for the expenses of tuition, venues, costumes, travelling and accommodation for overseas competitions, Sam had been a private tutor since secondary school and taught up to five students at one time. He only knew studying, tutoring and dancing in those days. 'I took part in over 10 overseas competitions every year. Fortunately, the scholarships from CUHK gave me financial support.'
Passion determines how far we go. 'I love my major of study and enjoy dancing. I read while commuting to and from dancing lessons. I would dance and refresh myself when I got too tired. For me, studying and dancing complement each other.' Sam enjoys delving into the world of literature and dancing, despite occasional hiccups.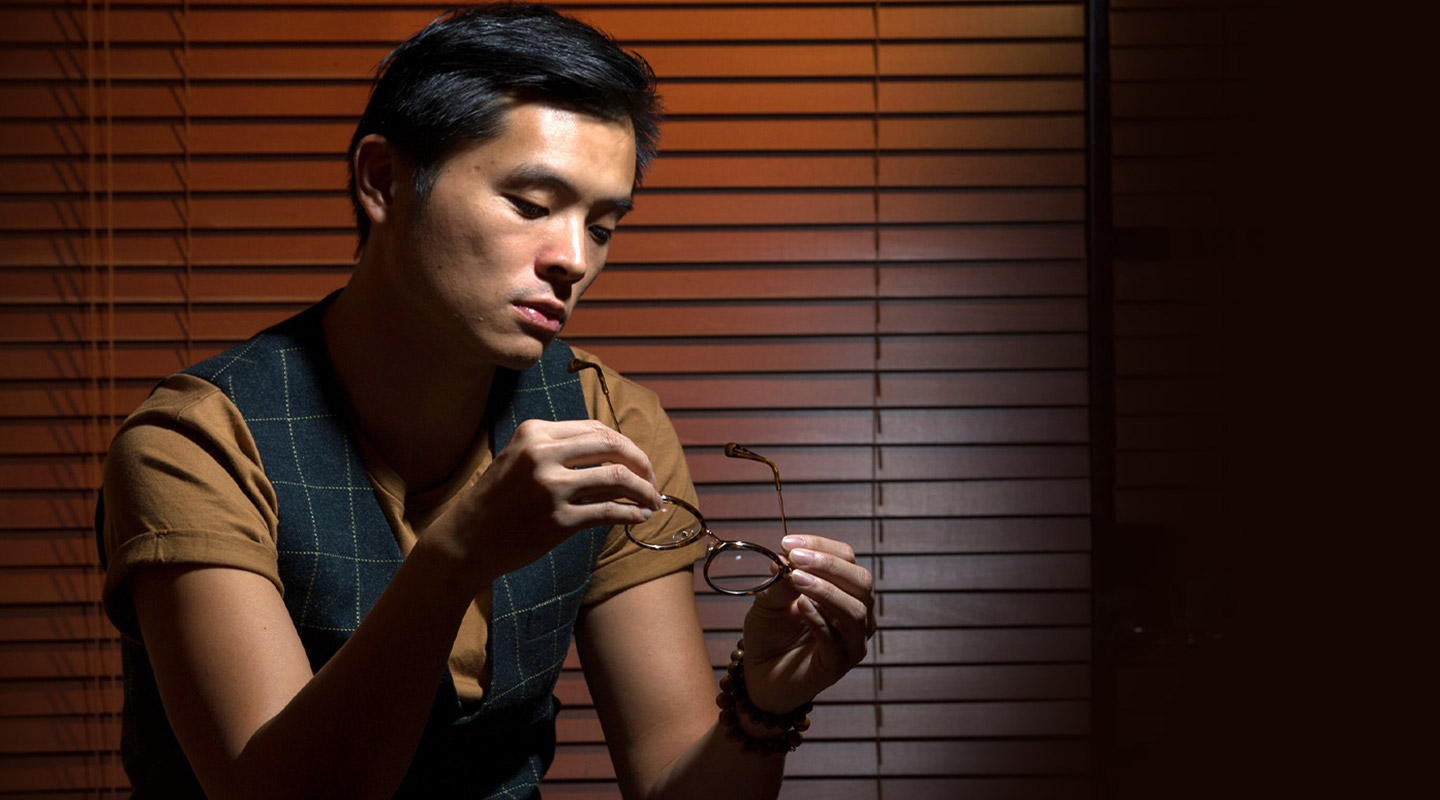 Dancing and writing seem to be at odds with each other, but Sam has his own perspective. 'A dancer interprets his understanding of life with his body language. This is just like a poet using words to give form to his sentiments. Both expressions are from the bottom of the heart.'
'He who attains to sincerity is he who chooses what is good, and firmly holds it fast.' (Doctrine of the Mean) The glare of the spotlight may make one under it not very clear-sighted. Sam makes efforts not to lose sight of sincerity. 'The dance community is like a miniature of the entertainment industry and can be rough at times. I constantly remind myself to take things as they come and stay on course of my original intentions.'
Sam and his wife run classes in their own dancing studio. They had experienced operational difficulty due to rental increase by 50%. To ensure the quality of teaching, however, Sam did not increase the number of students per class. Latin dancing is very much about mutual understanding between partners. If he observes some students having difficulties to collaborate with each other, Sam would offer personal guidance on social skills. 'Dance teaching is not merely about techniques, but also involves interpersonal skills and proper attitude.'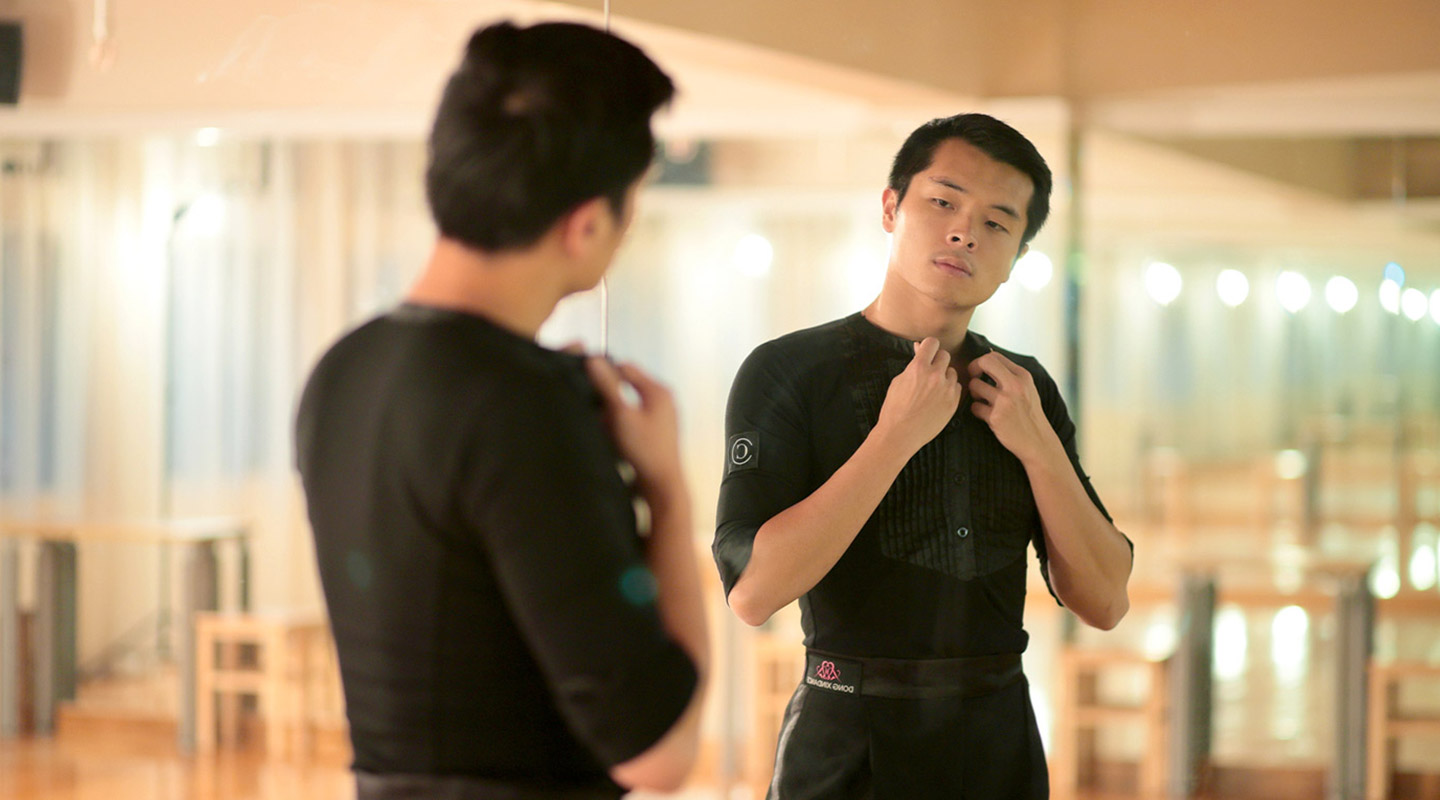 Sam joined the Youth Development Commission (YDC) of the HKSAR government in March this year. He looks forward to understanding the intention of policymakers and addressing the young people's concerns about education, career and home ownership. 'Mencius says, "If the people have not a certain livelihood, it follows that they will not have a fixed heart." If young people could hardly make ends meet, how could they pursue their dreams?'
Hefty rentals are a threat to the cultural, sports and arts communities. Sam knows someone forced to give up teaching dance due to mounting rents. 'A capitalist society emphasizes cost-effectiveness, but the development of culture, sports and arts requires continuous economic support of three to five years before the effects can be seen.' When people become more irritable and insecure, they need to be assuaged with some dosage of culture, sports and arts.
Lao Tzu often used ordinary objects like water and container to explain the philosophy of life. A bowl can contain rice only when it is empty; a person can grow wise only when he humbles himself; and a running stream has to be gentle enough to corrode rocks. As a member of YDC, Sam learns to listen to different views. He appears unruffled notwithstanding acclaim for his dance, as he remains on course of his original intentions. On and off stage, he has never lost sincerity.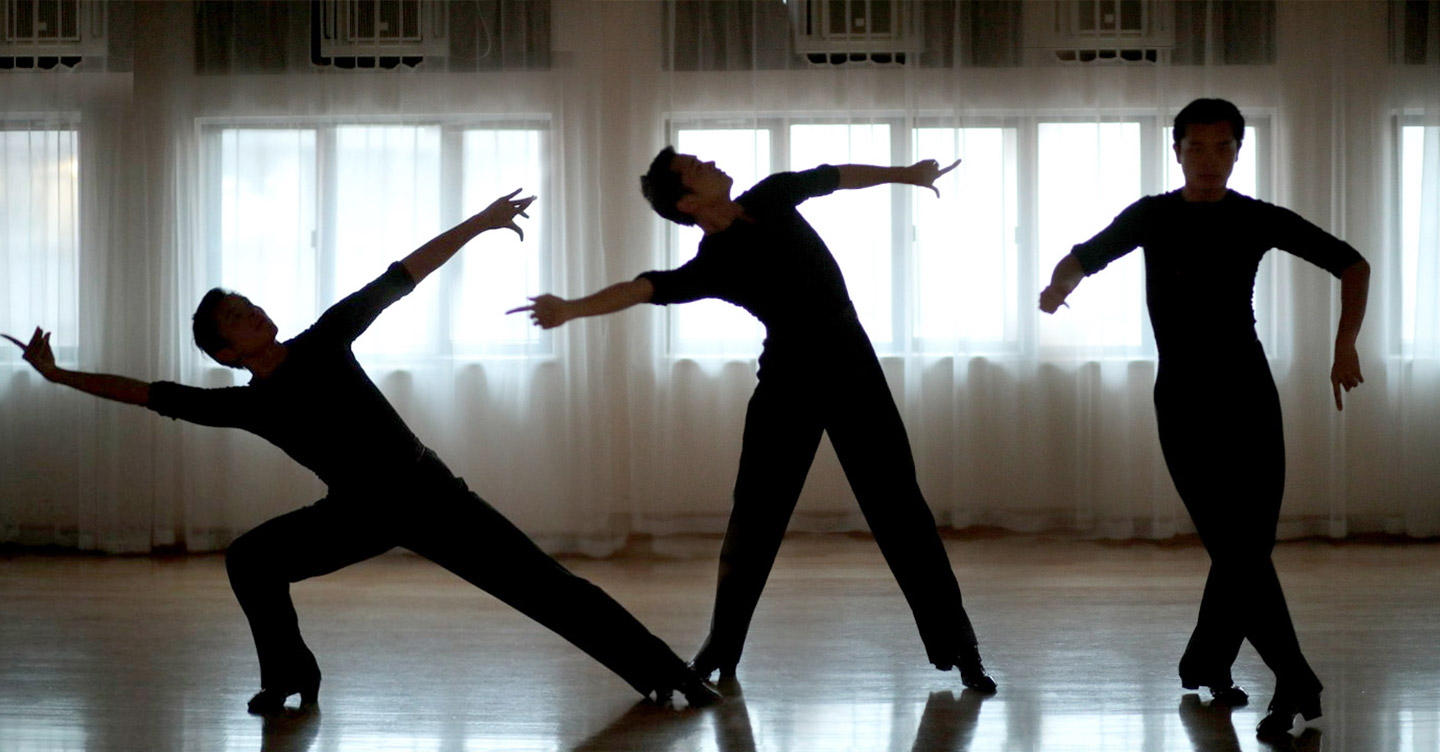 Reported by Jenny Lau, ISO
Photos by Keith Hiro
This article was originally published on CUHK Homepage in Nov 2018.