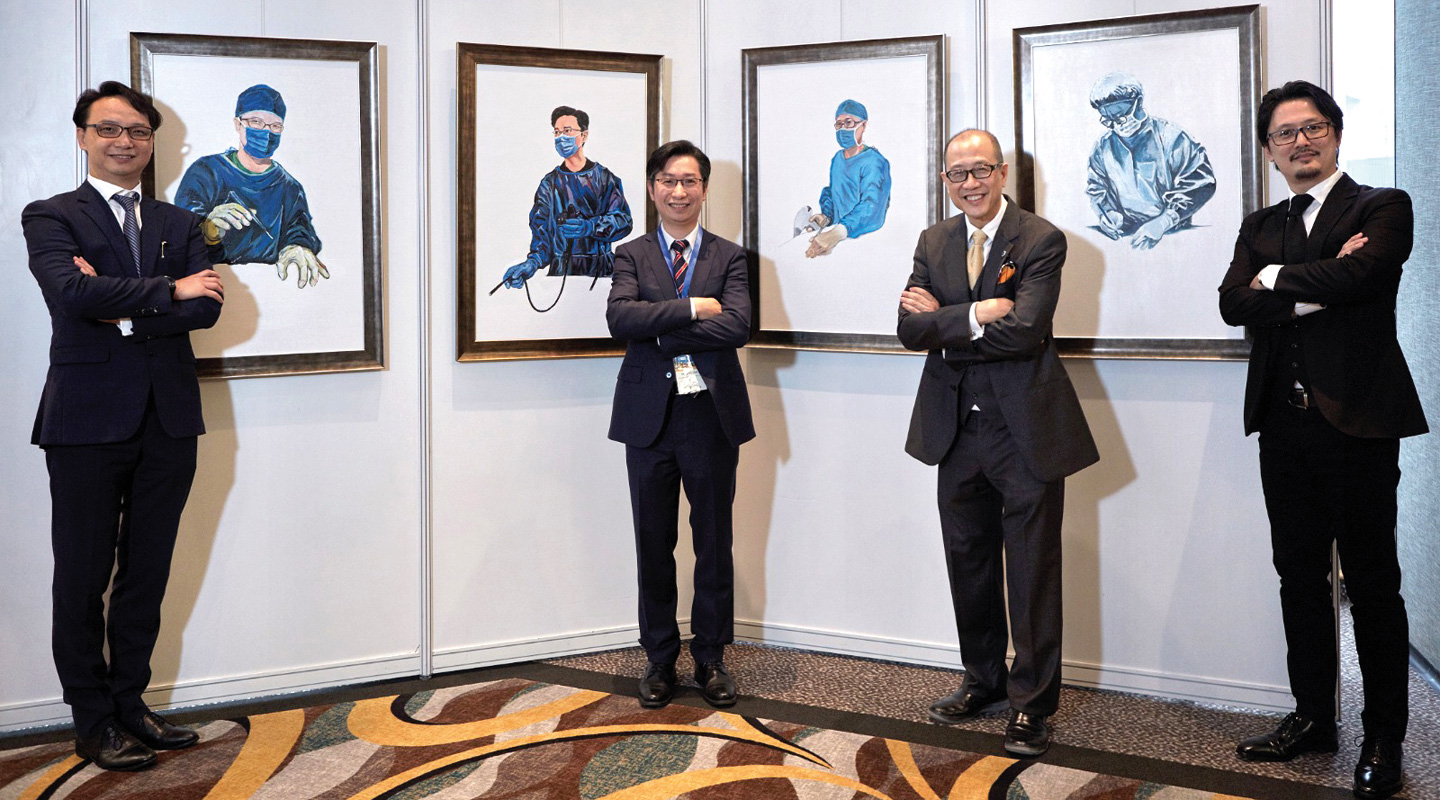 Besides sharp eyes and steady hands, what do surgeons and painters have in common? According to Prof. Randolph Wong, attention to detail, careful management of an entire process from inception to execution, and a single-minded pursuit of a desired outcome.
Professor Wong was one of the four CUHK surgeons who put their artistic output on display at the Art Exhibition by Surgeons held alongside the iMISC (International Minimally Invasive Surgery Conference 2019) at the Hong Kong Convention and Exhibition Centre on 10 and 11 May. The others were Prof. Philip Chiu, Prof. Enders Ng and Prof. Anthony Yim.
Professor Chiu is an accomplished artist of Chinese traditional painting in his own right. Prof. Ng has effortlessly mastered many styles and schools of Chinese calligraphy. Professor Wong's medium is oil and he uses it to mimetic perfection. Professor Yim has just retired and is devoting himself full-time to furthering his artistic interest. All are united by a passion for saving lives with their scalpels and expressing how they think and feel with their brushes.
In addition to works of their respective genres, they exhibited one colloboration, 'The Operating Suites', a composite painting of mixed media on cardboard depicting an oblique reflection of surgeons' life in the operating theatre.
This article was originally published in No. 539, Newsletter in Jun 2019.