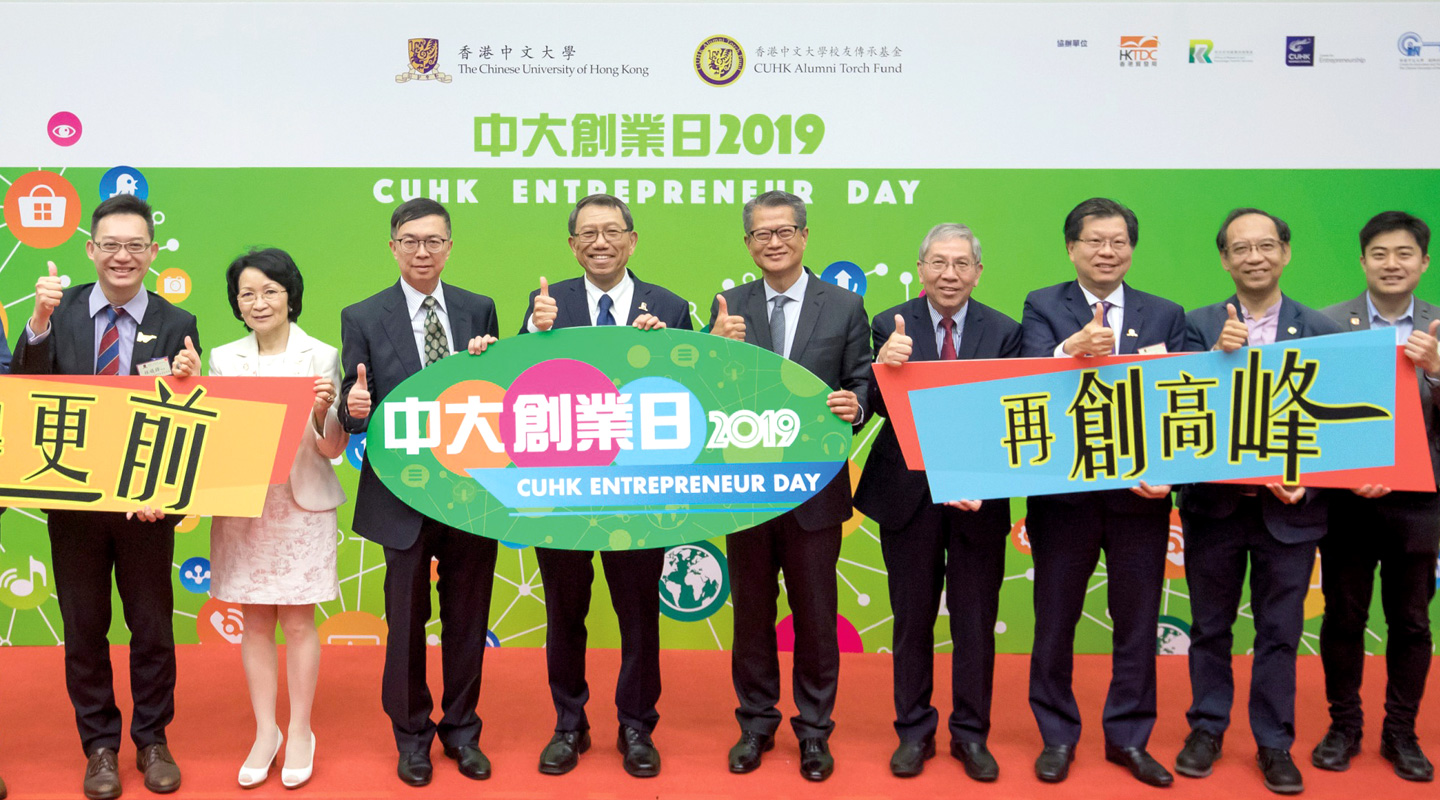 CUHK Entrepreneur Day 2019 was held by the CUHK Alumni Torch Fund on 10 and 11 May. Talks, workshops, startup exhibitions and a showcasing of award-winning projects in the International Exhibition of Inventions of Geneva were organized to inform the public of the latest entrepreneurial trends and startup ideas.
The CUHK Entrepreneurship Competition, now in its third year, took place on the first day, with five finalists competing for over HK$100,000 worth of prizes. Parami Co. Ltd., a software company specializing in chatbots and automated customer service, took home the championship. First and second runners-up were Deepblu Inc, an online scuba diver community, and Intelligent Sensing Limited that produces wearable devices for blood pressure measurement, respectively.
This article was originally published in No. 539, Newsletter in Jun 2019.