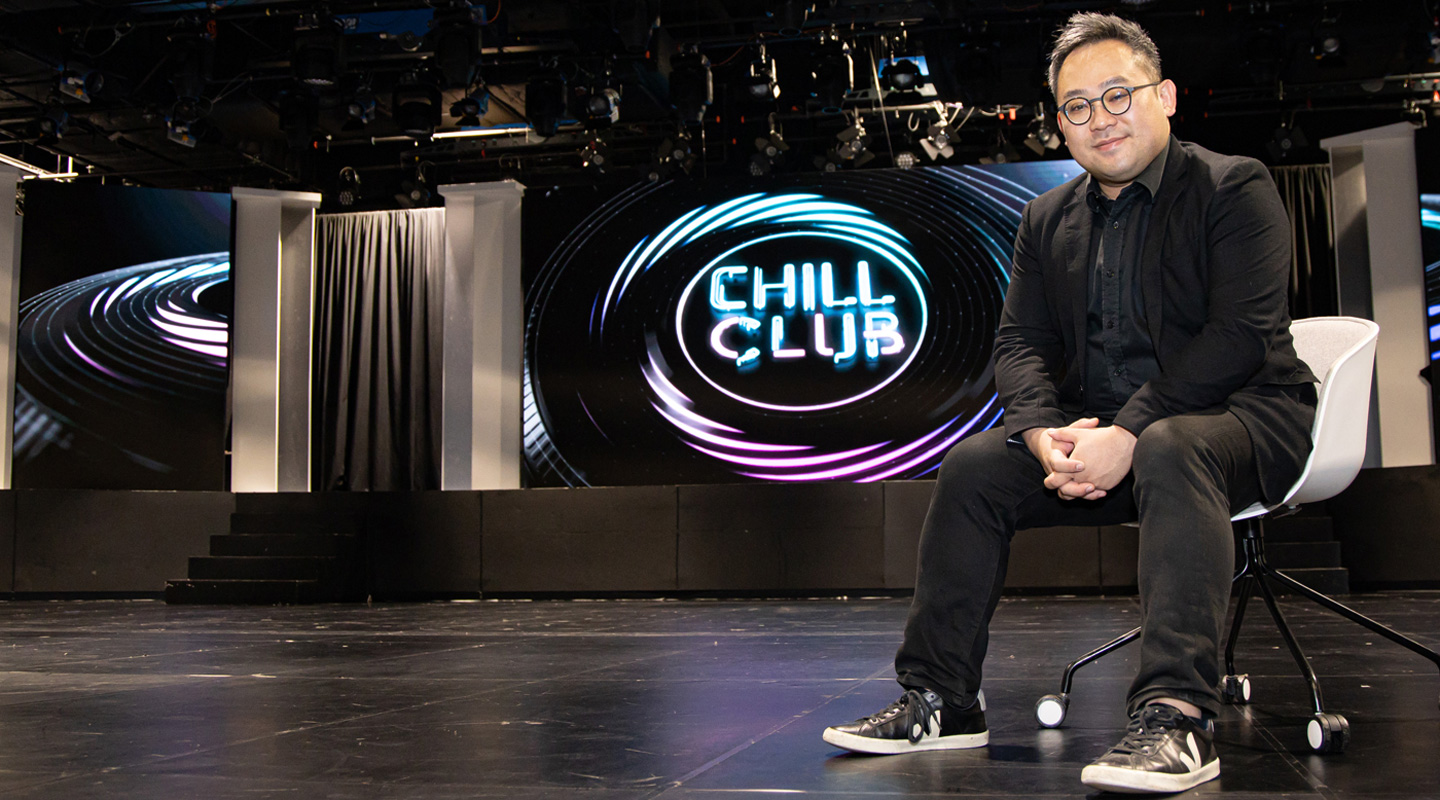 At the flick of a switch, bright spotlights shine from the studio ceiling onto Lofai Lo, who stares into the camera with his mesmerizing eyes. At the age of 37 when ViuTV also made its debut, Lofai joined as its Director and General Manager, becoming one of the youngest to take up such top position.
The man-in-black attire of Lofai gives off a down-to-earth vibe. In fact, this ebony look had been his trademark ever since he began studying in CUHK. 'I wanted to transfer to the School of Journalism and Communication, so I studied hard and took part-time jobs at the Commercial Radio. To save brainpower and concentrating on vital stuff, I wore black 24/7. When I ate at student canteens I ordered nothing but Char Siu rice without sauce and unsweetened iced lemon tea.'
Strange that a person with bountiful ideas and boundless imagination is living a minimalist and repetitive life. It was inspired by KC Tsang, who taught Lofai 'Advertising Creativity' during his university studies and was also, as luck would have it, his first boss after graduation.
'I once thought the creative business was all about glitz and glamour—famous brands, fast cars and all that jazz. Not until I met Tsang—who wore T-shirts and jeans and joked about being mistaken to be an odd-job man while walking on campus—did I realize how wrong I was.' The 'Godfather of Advertising' once told Lofai: 'Average Joes will try to grasp people's attention by showing the world how special their lives or looks are. Those who are truly creative and visionary, on the contrary, are wallflowers in their daily lives.'
'I absolutely agree with this way of thinking—one should dedicate oneself fully to the world of creativity, and life outside work should be kept as simple and regular as possible. There is no time to waste,' said Lofai.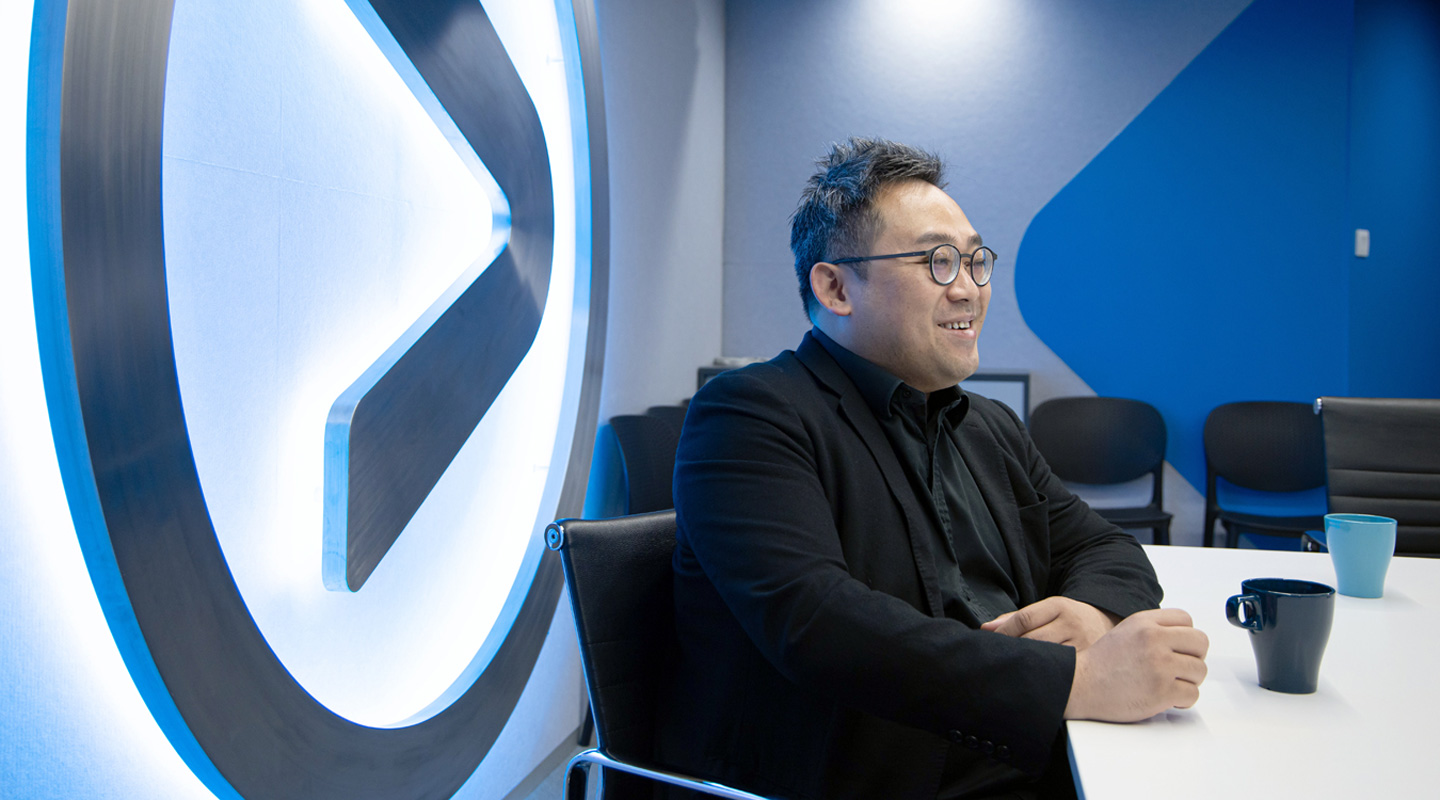 Thinking back to the trainings in his undergraduate days, Lofai loves every subject he studied, be it journalism, advertising or public relations. 'It has always been my dream to work on areas that can reach the masses. The Journalism and Communication programme gave me a chance to study an issue from different angles and to get to know a wide variety of people. The more readers my piece of work can reach, the happier I am,' he said.
While taking training classes at the Commercial Radio to study creative thinking and writing skills, Lofai mingled with brilliant minds such as Chu Fan who went on to become a radio host and personality, and Loong Man-hong who years later won the Hong Kong Film Award for Best Screenplay. In the advertisement industry, Lofai let his creativity run free, so much so that he landed the job of Creative Director in Apple Inc.
Of course, creativity in mass media is not a one man's fight. For a TV station with more than 500 employees, ViuTV's hit programmes, ranging from the signature Travel with Rivals globe-trotting programme to the recent Good Night Show reality contests, are products of a bottom-up approach. 'The inspiration comes from our junior colleagues. After the ideas are put on paper, they are then reviewed by our editors, producers, directors and heads of production. This is a pretty uncommon practice in the industry.'
There are two reasons for such eclectic modus operandi: to make captivating TV shows, and to help employees become the best versions of themselves. 'If you were born an orange juice, you do not compare yourself to a Coke, but should focus on becoming the best orange juice. No matter what genre or style our team members are interested in, as long as there is passion in it, we are willing to provide resources and space for them to make the most of themselves.'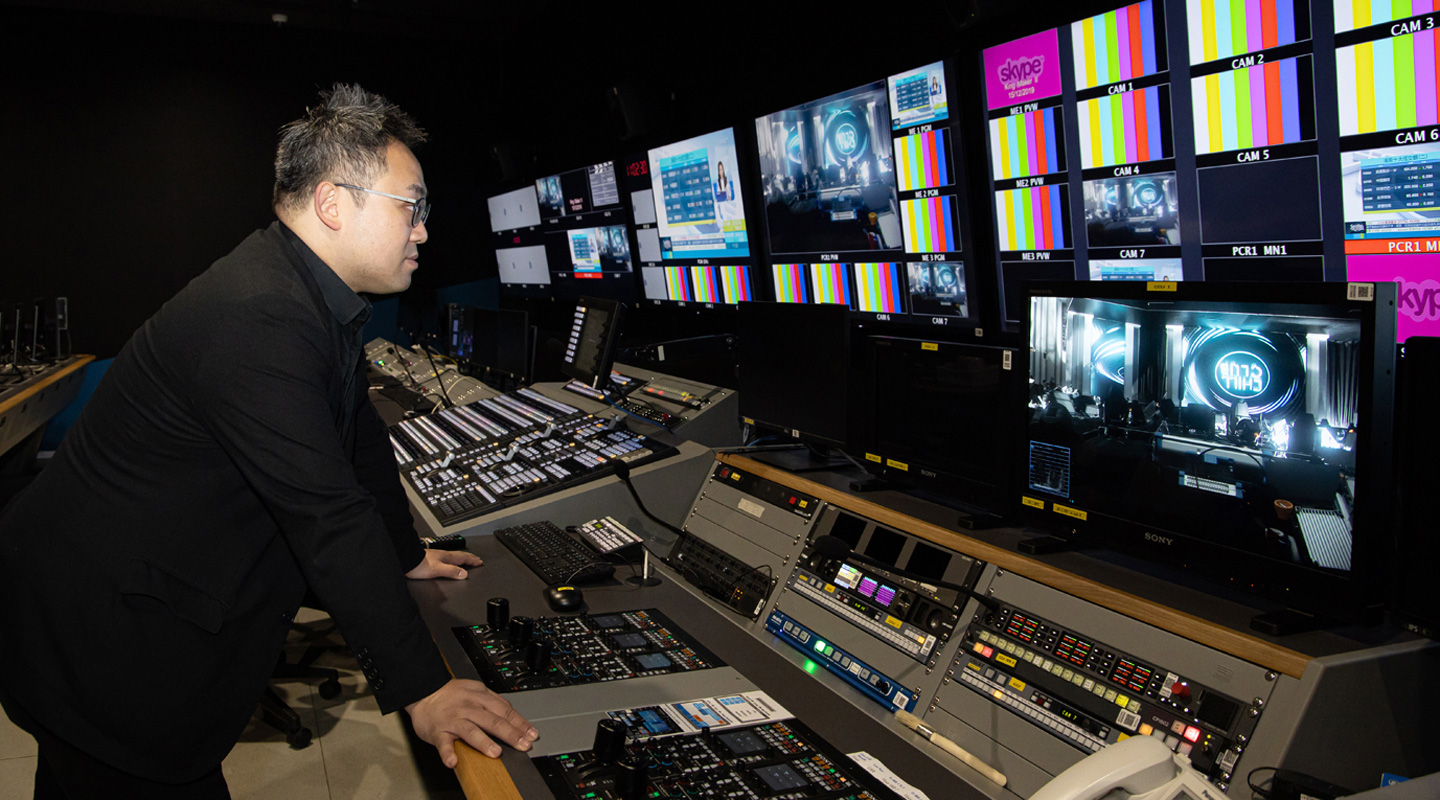 Video streaming media such as Netflix have been a global buzz in recent years and converted millions of traditional TV viewers. As a new player in the TV industry, how will ViuTV respond to this cutthroat competition? Without missing a beat, Lofai replied: 'When something new pops up and renders more choices to the audience, it is a good thing all in all. The founding of ViuTV was based on the same notion—to give Hong Kong TV viewers an extra choice at their fingertips.'
He continued to explain with a vivid analogy: 'Let's say Boba tea had just hit the market here. Many would indeed flock to the new kid in town, but those who serve coffee would not suddenly run out of business. As long as coffee can keep pace with the public's demands, there must be a market; in the same vein, if we are able to produce relatable contents, viewership will come on its own.'
To figure out and cater for the needs of the masses, empirical methods, including big data analysis, market research and focus group discussions, are crucial. Social media platforms are also a great channel to collect opinions and thereby finding out the dos and don'ts of future content creation. Lofai also pointed out that online viewing platforms can help recording and analysing audience's behaviours. 'We get to know precisely at what point the viewers stop watching. What happened and why? Is it because the contents are too dull? You see, the sitcom Friends did not allow their live audience to watch without laughter for more than 15 seconds. For a duration of 22 minutes per episode, hooking viewers' attention through and through requires careful calculation.'
Be it advertisement or TV programme production, Lofai sees it as a 'business of the people': 'people' refers to human interest and is all about evoking emotions and feelings; as for 'business', Lofai has a unique point of view: 'The concept of "business" undoubtedly revolves around profits and losses, but it is also about nurturing a culture and creating an environment where one can shine and thrive while creating impactful products.'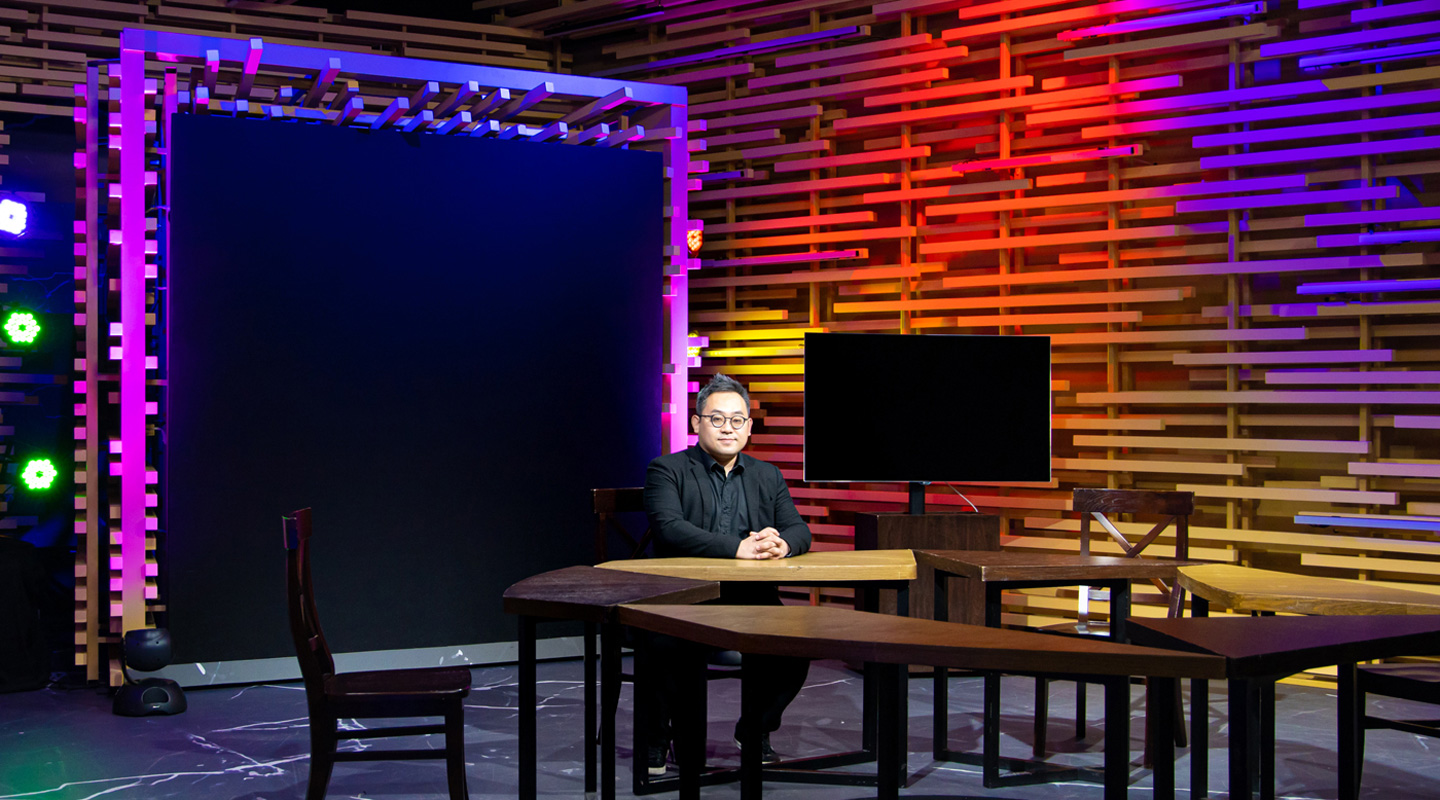 At the helm of this 'business of the people', Lofai no longer has the latitude of letting his imagination run wild as he formerly had. But he is taking on a still grander creative challenge—to empower imperfect yet passionate individuals to be their best selves, and espouse their endeavours to create emotional resonance in their fellow beings like you and me.
Reported by J. Lau and Christine N., ISO
Photos by Eric Sin
This article was originally published on CUHK Homepage in Feb 2020.