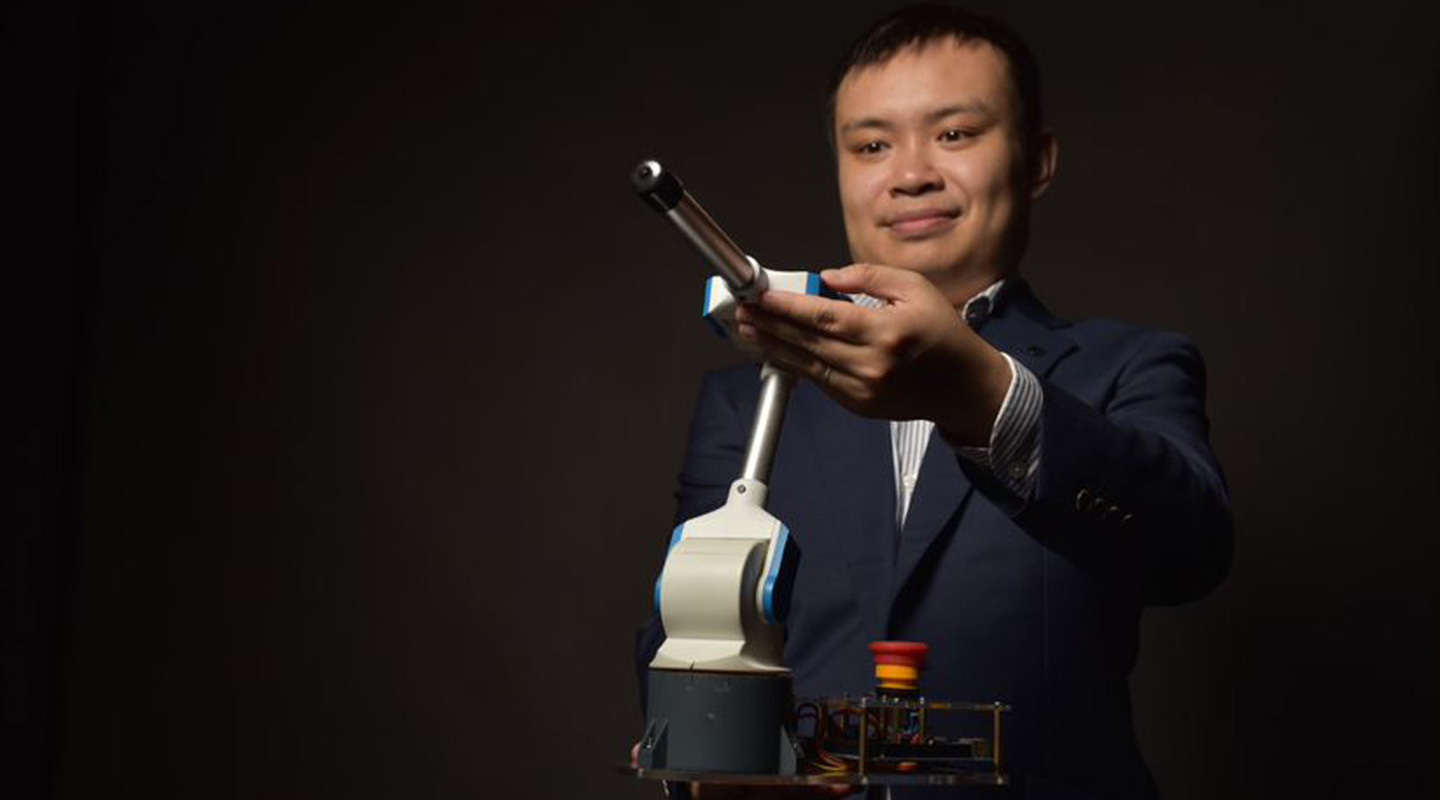 Prof. Darwin Lau of the Department of Mechanical and Automation Engineering, the recipient of the 2019 UGC Teaching Award in the category of Early Career Faculty Members, has been recognized for his achievements in learner-centred and experience-based learning. Although he joined the University only in October 2015, he already has numerous teaching awards under his belt, including the CUHK Vice-Chancellor's Exemplary Teaching Award 2018 and the University Education Award 2019.
First Acquaintance with Robots
Specializing in construction robotics, Professor Lau said he was first attracted to robots during an open day at the University of Melbourne, his alma mater. In his undergraduate days, he worked as a part-time research assistant in his professor's laboratory, and that was when he first set his heart on a career in engineering research.
The humble and friendly researcher is noted for his 'robotic arm', which he brings with him to his classrooms and labs. When he first introduced the robotic arms to his classroom, his students immediately sat up and took notice. 'It was a robotics class, so the robotic arm made sense to the students.' He said that the idea of using a robotic arm to teach students was gleaned from real-life teaching.
'I am responsible for teaching the maths component of robotics, which is not necessarily the most interesting to learn and teach. In the first year, I taught my course in the traditional way, and soon realized something was missing. I thought to engage students, we needed to have something visible. This is necessary to arouse students' interest and to help them link the "real object" with the theories,' Professor Lau said.
At the beginning, he applied for the University's Courseware Development Grant to assemble the robotic arms, and each arm, along with a tablet for controlling it, roughly costs $3,000. To reduce costs, he had the robotic arms 3D printed in Shenzhen. He managed to produce 10 arms for his class, which meant six to seven students would be sharing one robotic arm. With extra funding from the department, he now has 35 robotic arms, so four students would have one arm for close study.
Feeling the Stones
At first, Professor Lau thought that the robotic arm was conducive only to arousing students' interest in learning; what he did not realize was that it encouraged interaction between teaching assistants and students as well.
'When the students have difficulty operating the robotic arm and look confused, the teaching assistants or teacher will approach them. The robotic arms therefore help us identify students who need help.'
When asked what his secret to effective teaching is, he replied that teachers should be all ears to students' needs, and design activities that students enjoy doing. As part of the course requirements, Professor Lau has his students engage in open-ended projects using the robotic arms. Some interesting applications include robotic arms that scratch the back, feed cats, or prepare milk tea. Such projects are driven and designed by the students themselves.
To help students apply what they have learnt, Professor Lau arranged for students to collaborate with the Orthopaedics and Prosthetics Departments of Prince of Wales Hospital to build tools for patients to improve their quality of life. The students would approach the patients, usually amputees and children with symbrachydactyly of hands—a defect characterized by deformed or missing hand or fingers, to enquire what they wanted to be able to do if they had a 'new limb' or a 'new hand'. They once built a tool for helping an amputee to play the violin. Students also worked with the non-governmental Hand-in-Hand Association to help young children play musical instruments, skip rope, and ride a bike.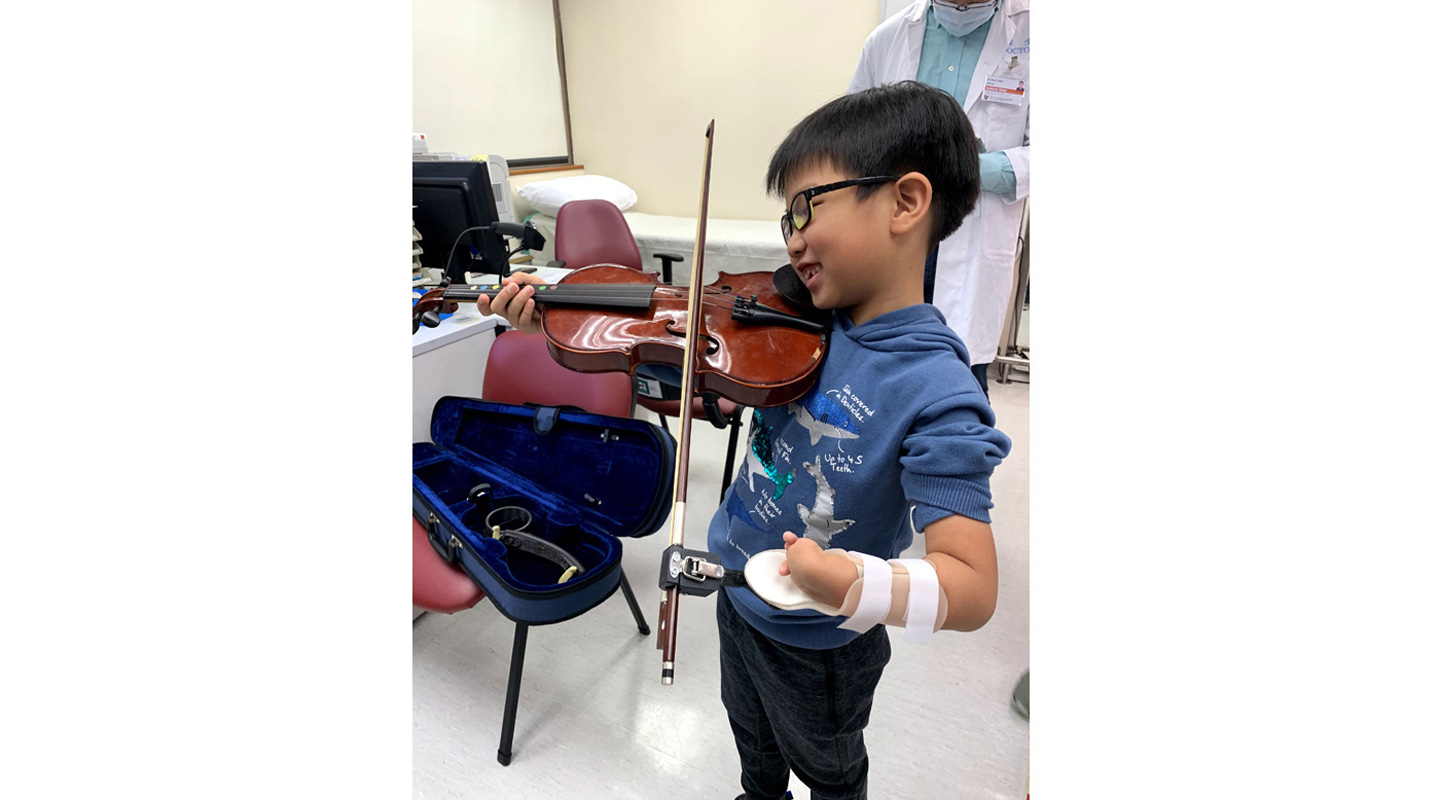 The robotic arm idea sounds like it was an immediate hit with students, but the engineering professor admitted that it was not all plain sailing—one has to constantly reflect and keep abreast of the times.
'The technology is changing, students are changing, and teaching is changing, and therefore every so often we have to bring in small changes.'
Even more innovative teaching tools will soon see the light of day.
With the financial assistance from the UGC Teaching Award, the young professor would turn his course into a student-driven one through the development of a custom smartphone teaching app. The topics, content, and pace will be customized to meet an individual's learning needs. The second initiative will be the development of telepresence robots equipped with virtual reality capabilities. The robots will be touring companies, factories, and hospitals while being remotely controlled by students from the classroom. The goal is to make off-campus visits more accessible for a class of 50 or so, while maintaining an immersive and interactive experience.
A Mélange of Teaching, Research and Building Work
To Professor Lau, teaching does not interfere with his research; in fact, his teaching and research consummate one another. His PhD supervisor at the University of Melbourne told him that teaching is an integral part of academic career, and that the Mechanical and Automation Engineering Department at CUHK also encourages faculty members to teach and nurture young talents. He is grateful for the support of colleagues who have offered him help in refining his distinctive, engaging teaching approach.
Concerning his own recent research projects, he has built construction robots capable of painting, building walls, and cleaning façades. Brick-laying robots can build walls of exact curvatures and geological shapes as required by architects. Soon Professor Lau will work with the School of Architecture and the Campus Planning and Sustainability Office to renovate the Yard for Environmental Sustainability on campus by building curved walls.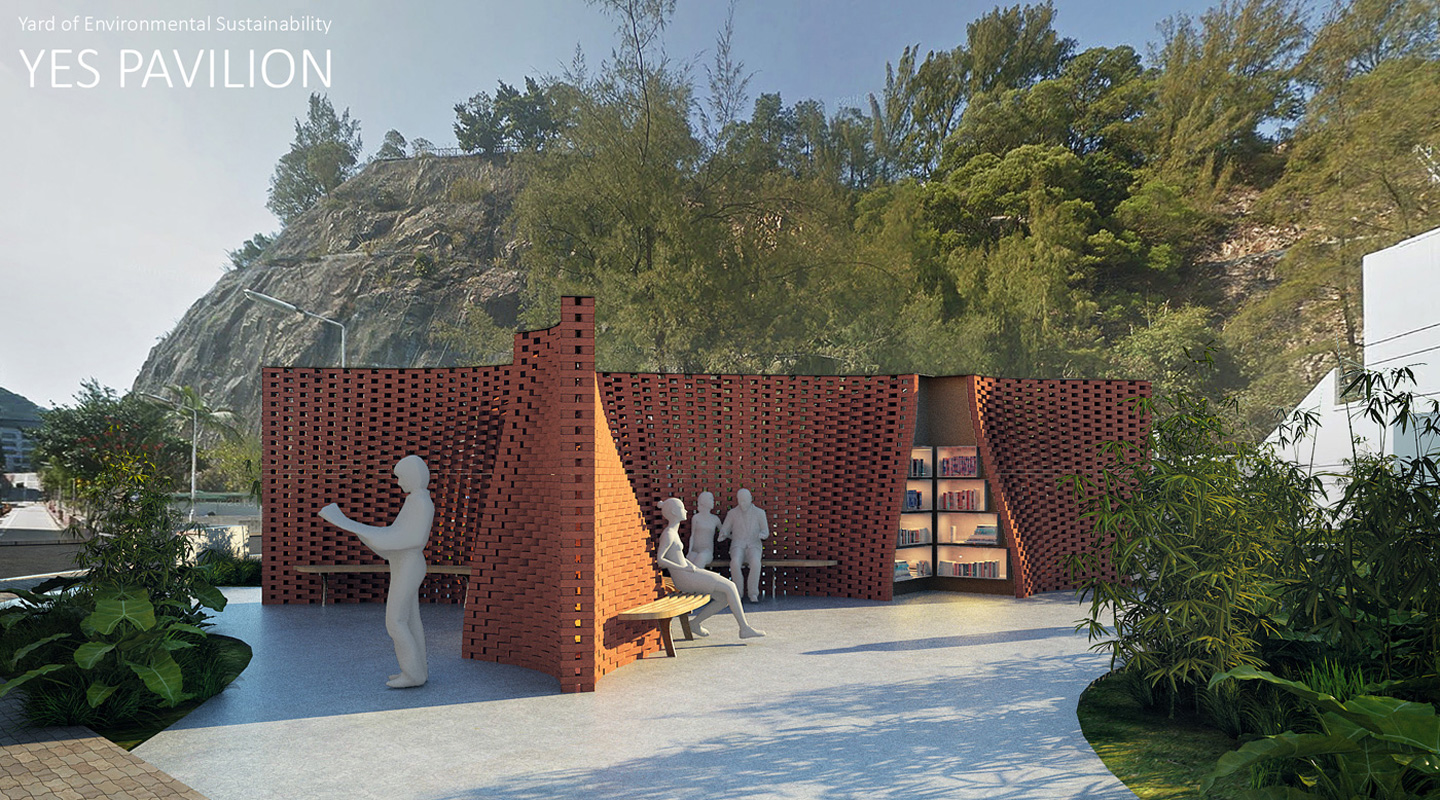 This young researcher seems to have no shortage of innovative ideas that complement both his teaching and research. He is a good example of how resourcefulness and willingness to go that extra mile can win you respect and satisfaction at work.
By Eliza Chan