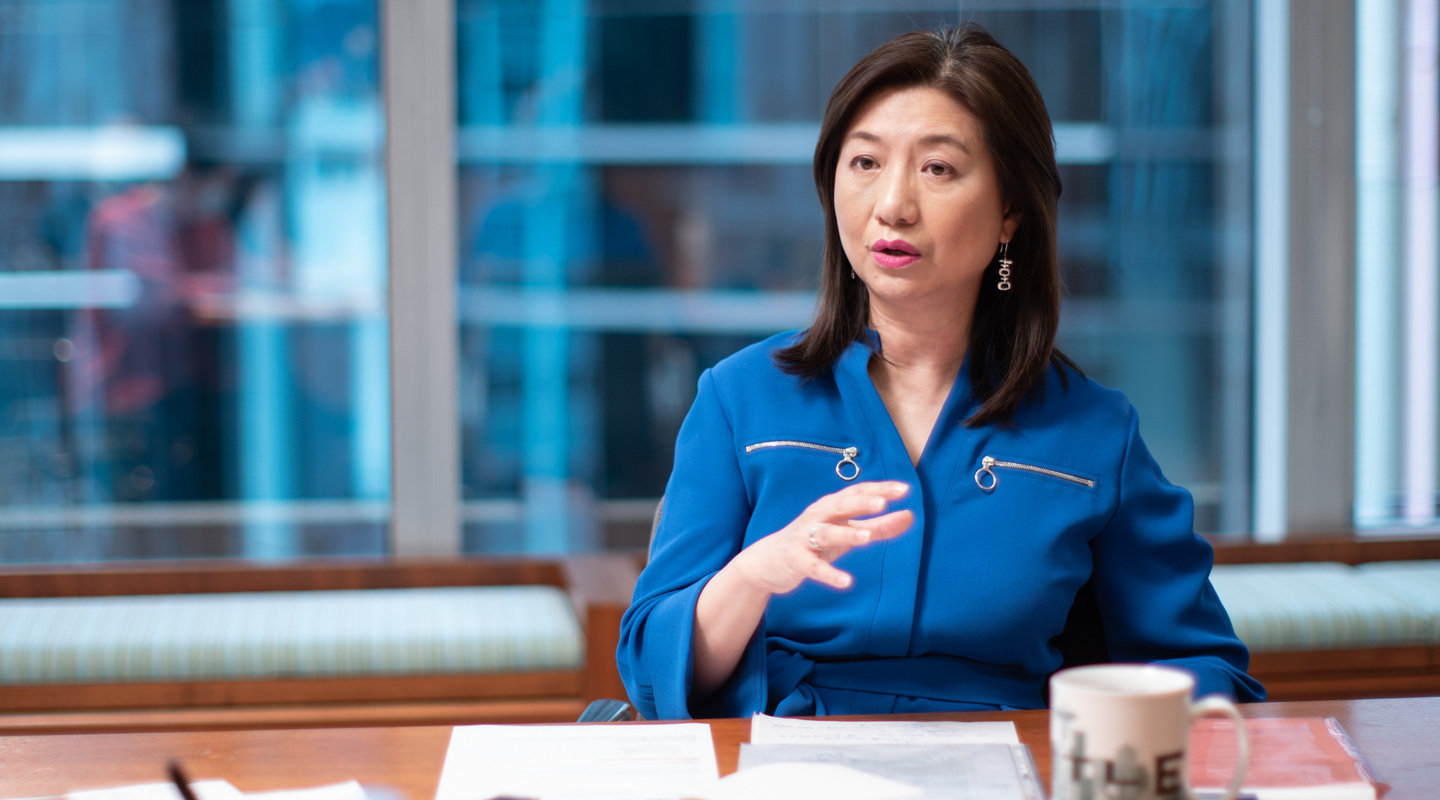 It takes great talent to search for talent, as our interview with Catherine Kwong shows. As Partner at Spencer Stuart, a global top five Executive Search Firm, who drives Consumer, Life-style Retail & Hospitality sectors and also the Asia Pacific Leader of Human Resources Practice, Catherine has amassed over 20 years of experience in executive search and leadership advisory services. Her wide experience in commerce and industry has allowed her to help Fortune 500 companies and world leading brands identify C-Suite and top leadership teams in diverse fields, from consumer products, luxury, fashion, beauty, sports, to hospitality and leisure. With deep knowledge in sales and marketing, human resources, digital, e-commerce, retail operations, supply chain and sourcing, she leads cross-border searches in Greater China, Asia, Europe and USA to uncover top talent around the world.
A history graduate of Chung Chi College who minored in journalism, the multi-talented Catherine has developed insights across various industries, a strength she attributed to her experience in advertising and curiosity to learn. She joined Spencer Stuart in 2008, and never hesitates to admit, with winning humility, that she owes her clients her wide knowledge of diverse industries.
'I have to get a handle on different industries within a short period of time, and I also need to multi-task. On a typical day, I have to talk to people from different industries, and therefore it is vital that I can "shift gear" quickly and be adaptive,' Catherine said.
'Apart from talent search, a key part of my role is to advise clients on leadership issues. I've got to put my finger on the challenges they face quickly. To do so, I have to refrain from making assumptions but to dig deep and identify their pain points. As a trusted advisor, we also provide executive assessment, board evaluation, succession planning and cultural assessment as a holistic solution to our clients,' Catherine added.
Her job is demanding, but its rewards certainly far outweigh the challenges involved. Catherine was proud to share that in 2019 she was presented the 'Enduring Partnership Award' by one of her global clients, in recognition of her impact on building a high performing top leadership team. It is very unusual for an Executive Search Partner to receive such an award.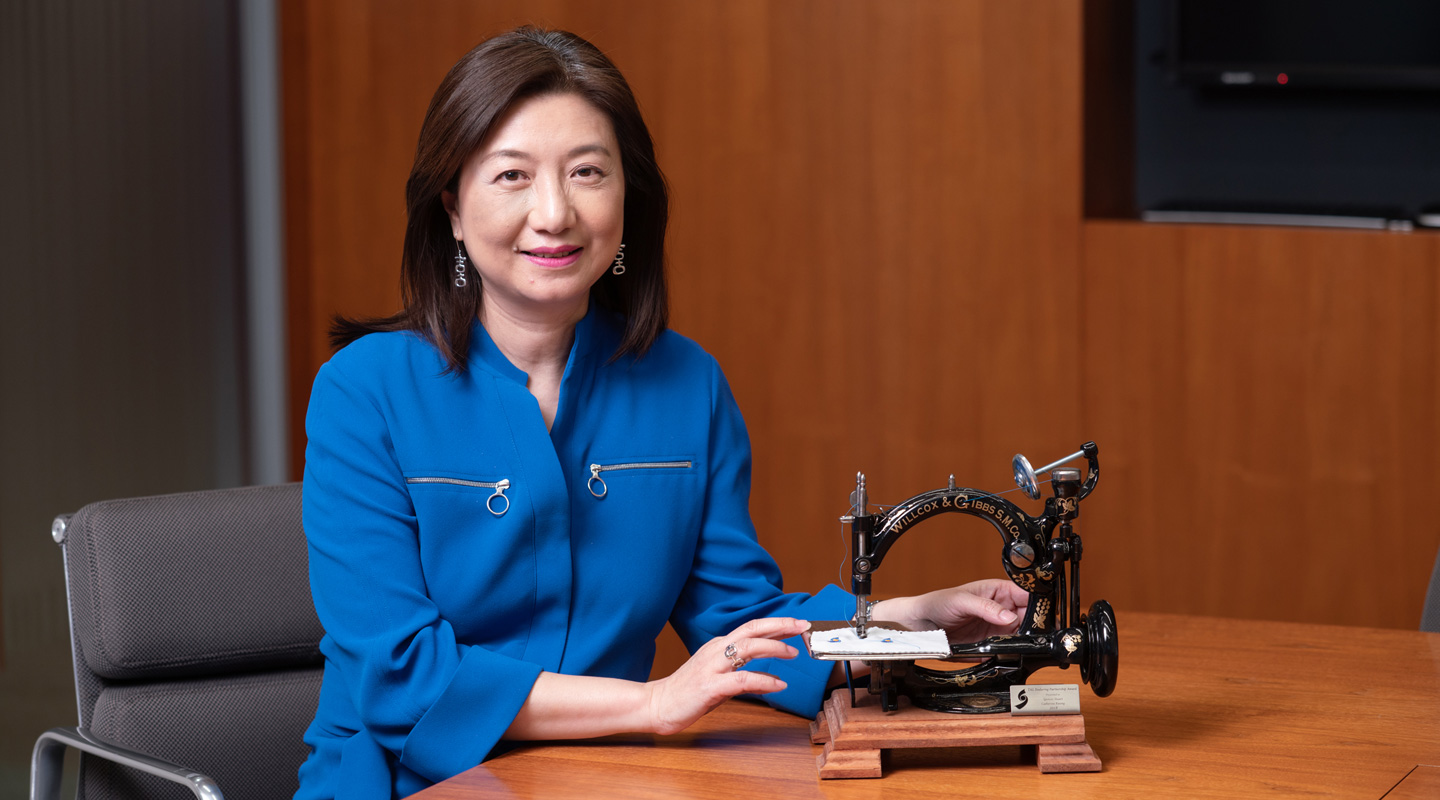 'I like my work because it presents a win-win-win situation. On the one hand, my advisory services help enterprises attract, manage, develop and retain talent to make a business impact. On the other, I help the candidates make the right career choices. The successful candidates, who usually take up CEO roles, are in a position to make people's lives better. They are leaders whose decisions can influence the livelihood of their employees. For this reason, I would reckon executive search as an ethical business.'
When asked about how COVID-19 impact on leadership change and people's career, Catherine conceded that both fresh graduates and CEOs are similarly affected.
'COVID-19 is a time for all of us to reflect, and it has re-defined leadership capability.'
'COVID-19 is unlike anything we've seen before, and no one really knows how things are going to unfold. We don't have any data or case studies from which we can draw reference. The only thing we can be sure of in these unprecedented times is that we have entered a new normal and are sailing into uncharted waters. In Hong Kong, people wear a mask wherever they go, and social distancing is practiced. Employees work from home, and shopping and studying are conducted online. These are irreversible trends that challenge us to be more flexible and innovative'; and many CEOs, according to Catherine, are mulling changes that are likely to recast family, work, or life balance.
'CEOs must pay heed to their colleagues' views and concerns, and be empathetic, because many decisions made by CEOs have a direct impact on the well-being of their staff.
'CEOs are expected not only to retain jobs, but also to take care of the health and well-being of their staff and families by introducing measures such as the distribution of face masks, flexible work hours and work pattern, etc. The ability to motivate and engage employees, create a technology-enabled environment and foster a supportive and caring culture to bring everyone together through these tough times are key expectations to future leaders,' Catherine said.
On top of being empathetic, leaders must rethink how decisions are made and be courageous on making decisions and managing risks without the certainty of supporting data or precedents.
Times may be tough but it's not all gloom and doom. Catherine called on fresh graduates and job seekers to stay positive.
'You've got to remind yourself - we are now in a new normal. You have to view the job market as a different market instead of a difficult market. You must change your mind-set as employers are not going to recruit more of the same, ' Catherine said.
While success in the past meant 'climbing the corporate ladder', you may have to re-define what success means to you nowadays and manage your own expectation. Employees are more likely to work from home, and a more flexible workforce entails a different assessment of compensation and benefits. The conventional employer-employee relationships will be changed.
'We don't know how long COVID-19 will last, but every year there are fresh graduates getting into the job market. To survive in the new normal, you've got to learn how to navigate your position and amplify your point of differentiation.'
Catherine advised CUHK fresh graduates to upgrade their skills, and cultivate good work ethics, common sense, and communication skills. They should be technology savvy, even if they are from a non-technology background. It may take longer to land a job (or you may want to reflect if you still want a traditional permanent job), and fresh graduates should be open-minded to take up part-time or interim projects to gain experience and remain engaged with society and explore new avenues.
Hong Kong has experienced countless ups and downs, and the recent economic doldrums are certainly not something we have not encountered before.
'Don't talk yourself into a recession. Life is a long journey, and the setbacks you encounter now are just some minor obstacles in your 40-year career. So set your sights farther in the future and keep going. Chance favors the prepared mind.'
Reported by Eliza Chan, ISO
Photos by Keith Hiro

This article was originally published on CUHK Homepage in Jul 2020.