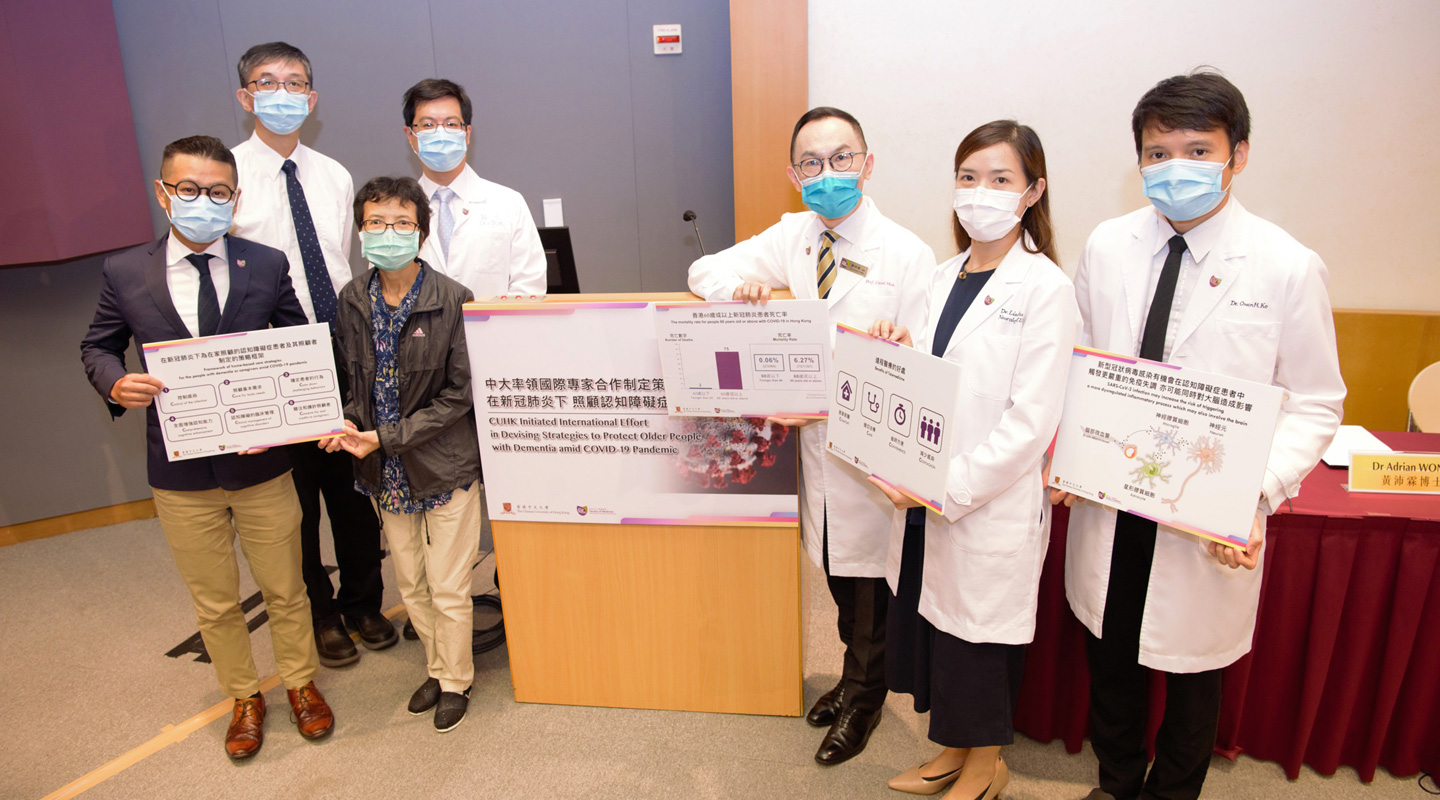 With the pandemic raging, older people with dementia are facing an unprecedented threat. As data from different places reveals, the elderly and dementia patients are much more likely to die when infected. In light of this, a dementia team from the Faculty of Medicine initiated an effort involving experts from 16 countries and regions and 29 universities to draw up strategies to reduce the pandemic's impact on older dementia patients.
Leading the team, Prof. Vincent Mok (3rd right) of the Department of Medicine and Therapeutics said that public health measures like staying at home and lockdowns may have adverse impact on patients' physical and mental health. The team proposed what is known as 'telehealth', where medical professionals, with help from such other sectors as insurance and information technology, conduct online consultation where possible and ensure that patients receive the care they need. This proposal has been published along with other suggestions on Alzheimer's & Dementia's website.
The team also reminded dementia patients to remain physically active for bodily and psychological wellbeing. If the patients are suffering from emotional issues while assistance from friends, relatives or a nearby care home is not available, help from medical professionals should be sought as soon as possible. Seeing that caregivers themselves might have to deal with immense pressure, the team reminds them to take care of themselves too and relax by such means as practising mindfulness. The team noted that many social workers and volunteers are providing support to caregivers by phone or online.