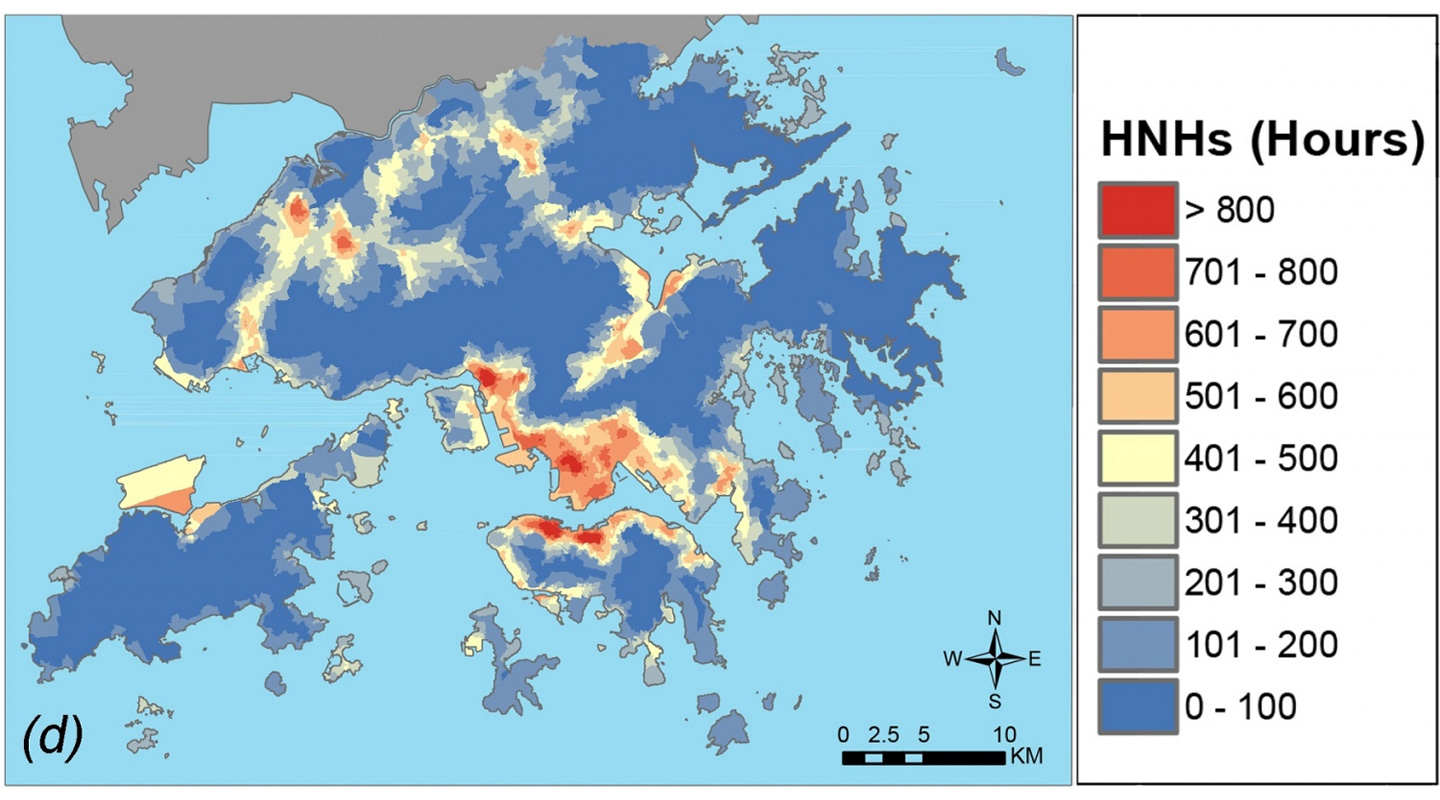 The weather in Hong Kong has gotten hotter in recent years. This July, the city saw a Very Hot Weather Warning that was in force for a record-breaking 20 hours and an all-time high of 21 days with a lowest temperature of 28 degrees Celsius or above (i.e., hot nights). Alongside the University of Hong Kong, the Institute of Future Cities (IOFC) of CUHK analysed data on weather and health in Hong Kong and found that persistent hot nights pose greater health risk than hot days, especially when it comes to women and the elderly.
Explaining their findings, Prof. Kevin Lau of the IOFC said it is supposed to be cooler at night, allowing our bodies to recover from the heat we took in during the day. With more hot nights, recovery becomes harder. Also prone to the impact of hot nights are those living in subdivided flats, Professor Lau noted. Congested and poorly ventilated, these flats make recovery even more difficult.
Adding to these findings are those from a team led by Prof. Shi Yuan of the IOFC, who analysed years' worth of data and noted that Hong Kong Island and Kowloon are seeing more hot nights than the rest of the city. This, according to Professor Shi, can be attributed to a lack of vegetation and poor ventilation in urban areas. What also raises temperatures in downtown Hong Kong are the densely packed skyscrapers, which take in heat during the day and continue releasing it at night.
Seeing the problems with hot nights, the researchers called for better city planning and architectural design as well as health- and climate-conscious urban development. Improving natural ventilation and a higher greenery ratio, they noted, help mitigate the heat and protect health.