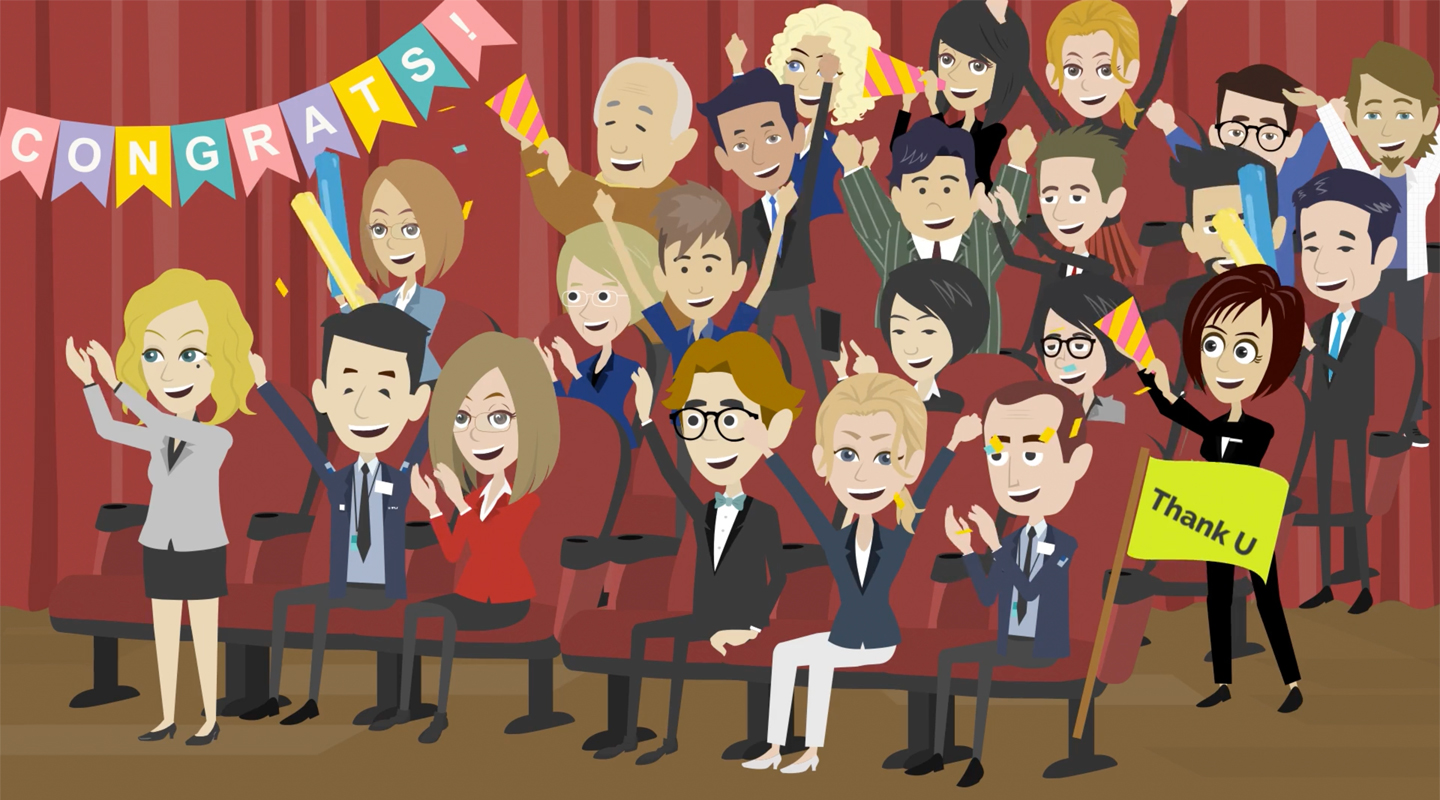 The University presents Long Service Awards to colleagues whose full-time service in the University reaches the thresholds of 15, 25 and 35 years in the award year. In 2019, a total of 267 colleagues were admitted to the long-serving ranks, with 26 receiving the 35-year Award, 113 the 25-year Award and 128 the 15-year Award. They would receive from the University a cash award, a certificate of long service and a bespoke gift as mementos.
The Long Service Awards presentation ceremony saw various delays in the past months due to the unfolding coronavirus pandemic. As the health threat of mass gathering still persists, the University has decided after much deliberation to call off the occasion, and produce instead a simple, yet solemn and good-humoured video to celebrate the milestones. Featuring in the clip, Vice-Chancellor Prof. Rocky Tuan congratulated and offered thanks to all long-serving colleagues: 'Together we have overcome many hardships and challenges over the past year, and I want to convey my deep gratitude to every dedicated colleague who has continuously demonstrated professionalism, and rendered excellent services under all circumstances.' He remarked that the University strives to bring its colleagues job satisfaction, and opportunities for career growth and development.
Despite changing faces and changing times, many a CUHK staffer has kept to her station at work and placed her prime, earnestness and capability at the service of the University's educational missions. Shen Congwen's novel Border Town has made the small town Chadong a synonym for earthly paradise. The simple, sincere and uncomplaining souls of its staff have made CUHK a beautiful campus.