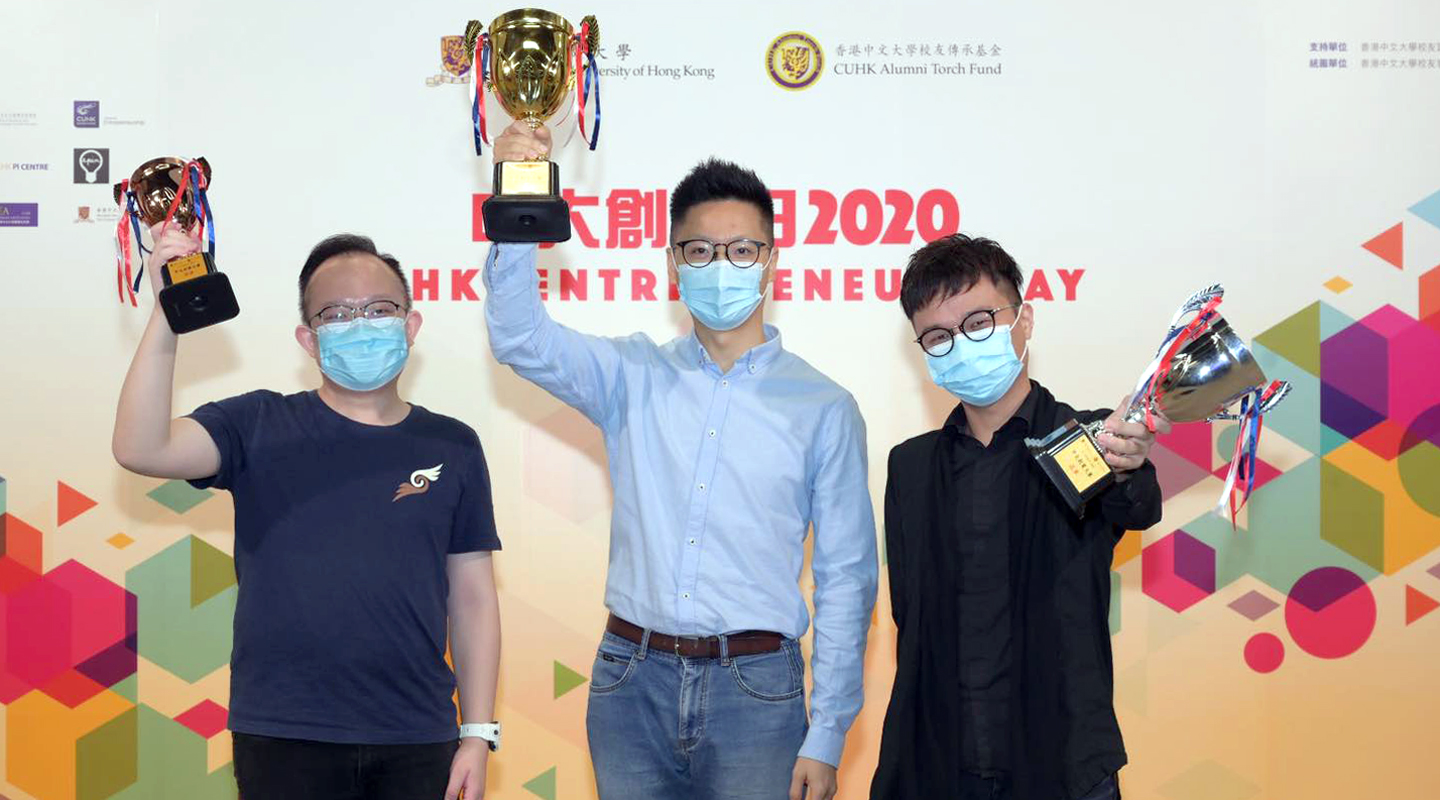 The CUHK Entrepreneur Day 2020, hosted by the CUHK Alumni Torch Fund, was held on 25 and 26 September. Now in its sixth year, the event took place in the cloud for the first time with over 1,600 registrants. It is hoped that the event has encouraged start-ups to look for opportunities through innovation in these changing times.
This year's Entrepreneur Day featured over 70 virtual interactive exhibitions showcasing ventures by CUHK alumni, teachers and students in such areas as AI and the Internet of things, biomedical technology, social innovation, FinTech, e-commerce, educational technology, leisure and social media, and start-up support. The two-day event also involved a wide range of online talks, entrepreneurship workshops and an online communication platform. With the pandemic raging on, much of the focus was given to how entrepreneurs can make the best out of the crisis. Among the speakers was Prof. Dennis Lo of the Faculty of Medicine, who has recently been awarded the Breakthrough Prize in Life Sciences, one of the 'Oscars of Sciences'. In his talk, Professor Lo dealt with the industrialization of scientific findings and its challenges.
Another highlight of the event was the final of the CUHK Entrepreneurship Competition, where our alumni demonstrated their exceptional entrepreneurial talents. The exciting contest ended with Percival.ai (centre in the photo above), SingAh (right) and Flying Milk Tea Limited (left) winning the top three prizes respectively. The three start-ups were awarded HK$100,000 in total.
In his opening remarks, Vice Chancellor and President Prof. Rocky S. Tuan said with the help of technology, this year's Entrepreneur Day, hosted online, made it possible for members of the CUHK community from across the globe to take part. He was delighted by the active participation of units from nearly 70 regions and the myriad of areas covered in the event, noting also that the new online communication platform allowed participants to get to know fellow members of the CUHK community that shared their interests.