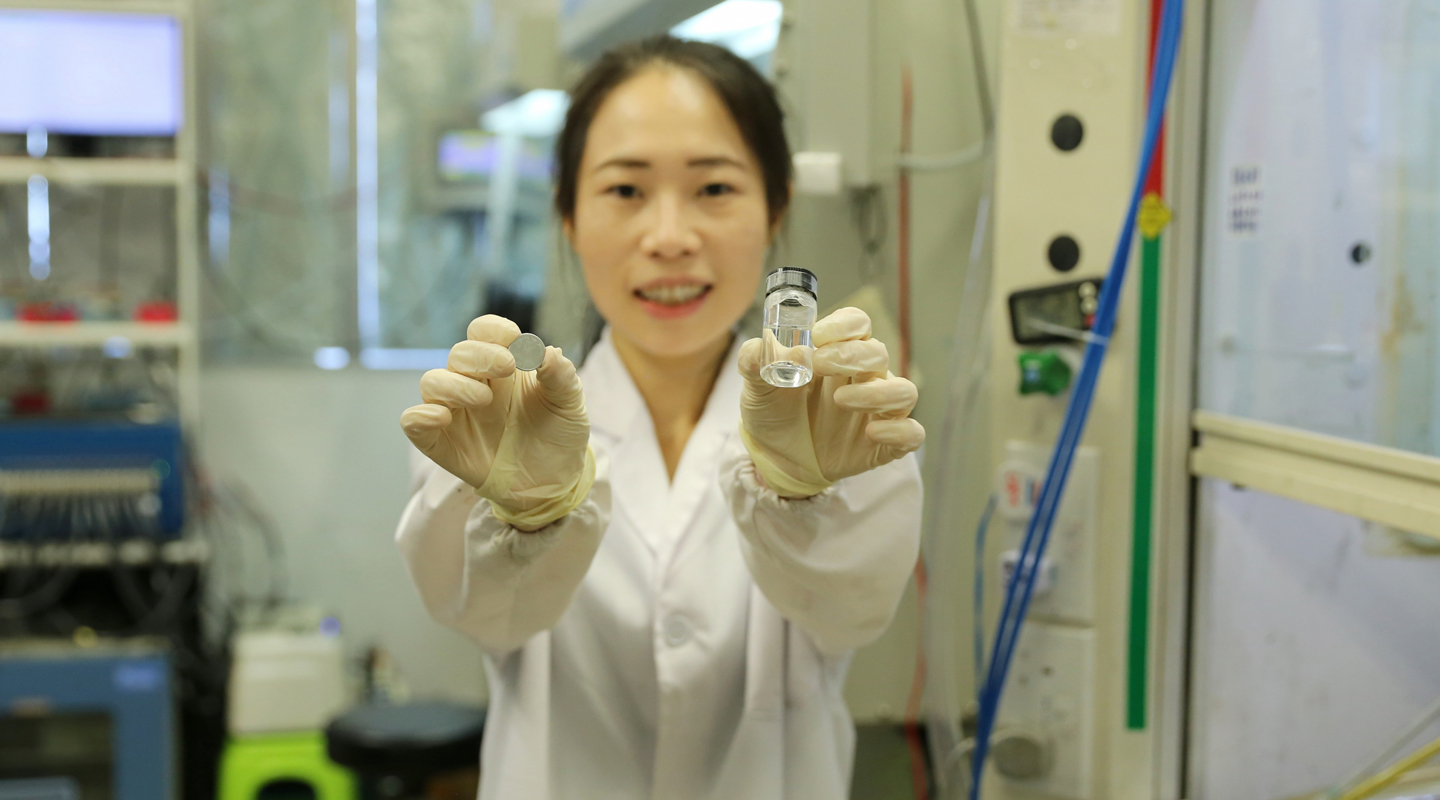 Prof. Lu Yi-Chun from the Faculty of Engineering has recently been selected as one of the top 10 scientists in the Falling Walls Science Breakthroughs of the Year Award in the category of Engineering and Technology. Being the only female Asian scientist in the top 10 of this category, Professor Lu was recognized for her groundbreaking invention of a safe, high energy, low cost, and environmentally friendly battery, serving as a substitute for commercial lithium-ion batteries which are ubiquitous in our daily lives.
The Falling Walls Science Breakthroughs of the Year, initiated by the Berlin-based Falling Walls Foundation, showcases and celebrates the most recent breakthroughs in science and society from all around the world. Professor Lu was selected from top scientists nominated for the award by a jury chaired by Professor Joël Mesot, President of ETH Zurich, which comprised globally recognised experts in the field of engineering and technology.
'I am tremendously honoured to be recognized by some of the best minds in my field. Our research provides a new platform for designing an aqueous electrolyte with a large voltage window and high stability for safe, low cost, and eco-friendly energy storage,' Professor Lu remarked. 'I would like to thank my team for breaking the wall of safe energy storage with me. Looking ahead, I hope we can collaborate with the industry to produce and test the battery prototype and launch the final product in three to five years' time.'
Professor Lu has applied for a patent and is working on increasing the voltage of the aqueous electrolyte and enhancing its stability. Her next step is to improve the battery's energy density and make the prototypes bigger. Her team has so far produced button batteries, but Professor Lu believes there is scope to develop batteries on a much larger scale, such as in the electricity grid. Professor Lu's breakthrough was published in the world leading scientific journal Nature Materials, a sister journal of Nature. More information on her work can be learned from this video and her interview with the Falling Walls.