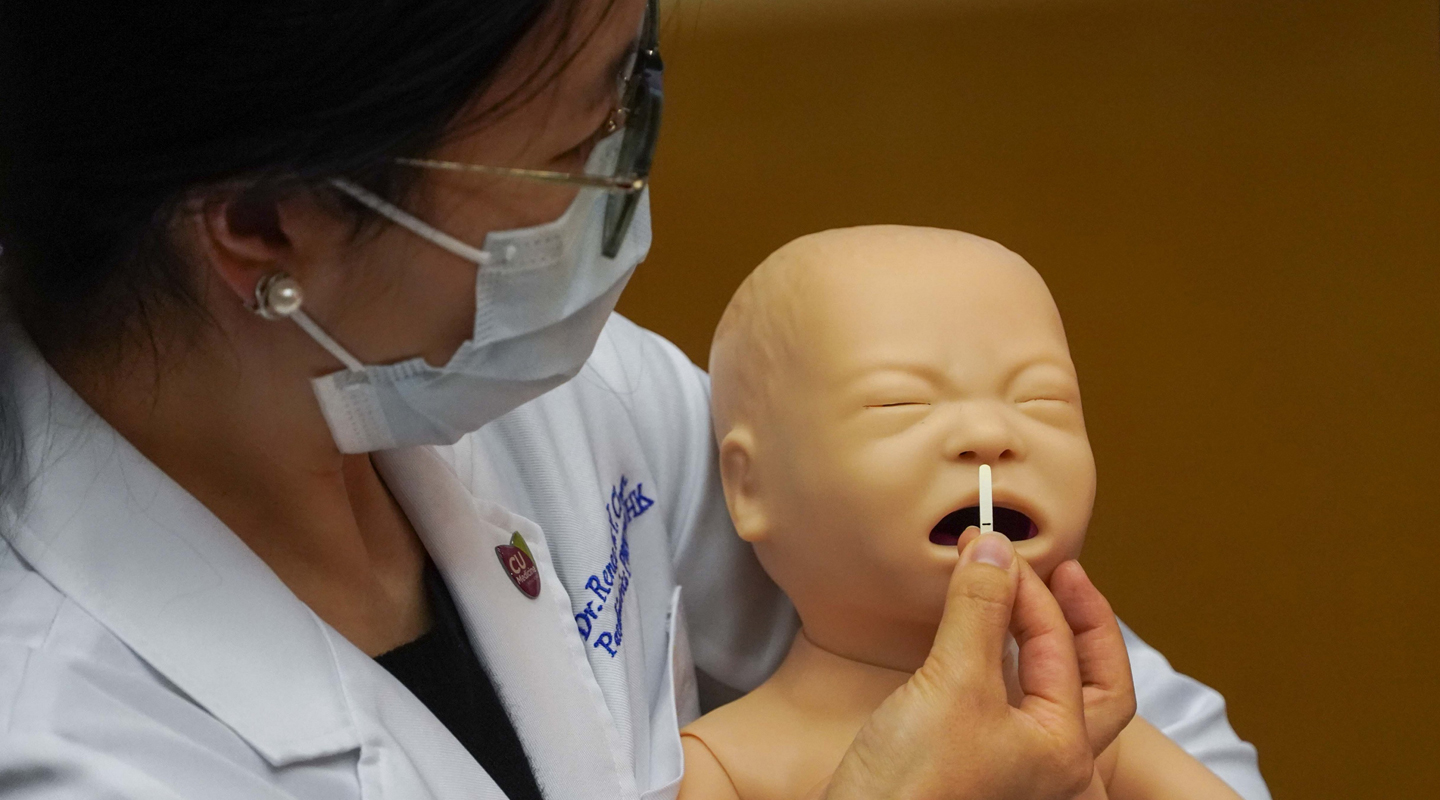 A research team from the Faculty of Medicine has recently introduced using nasal strip to obtain nasal epithelial lining fluid to detect SARS-CoV-2. The research team found that the accuracy of nasal strip test is comparable to standard tests and even out-performed saliva specimens, especially in paediatric subjects. Specimens collected by nasal strip are also stable at room temperature for 72 hours. These results suggest that the nasal strip test can be easy to administer in subjects of a wide age-range. Study details have been published in the Journal of Infection.
The team recruited 38 hospitalized COVID-19 patients, aged six to 74, and obtained their nasal epithelial lining fluid by nasal strip. The samples were then compared against standard sampling methods including pooled nasopharyngeal and throat swabs or deep throat saliva.
First author of the study, Dr. Renee Chan Wan-yi, assistant professor of the Department of Paediatrics, stated, 'The performance of the nasal strip is likely the result of steady nasal epithelial lining fluid absorption into the strip which is in close contact with the nasal mucosa. This reduces sample variability. Our results suggest that the nasal strip test would be superior to the deep throat saliva test for surveillance purposes over paediatric and elderly populations as the latter shows reduced sensitivity in these populations.'
The nasal strip test is also a less uncomfortable collection method with lower risk than nasopharyngeal and throat swabs—which requires trained-personnel to perform—as it is less traumatic and irritating. The application of the nasal strip reduces the possibility of any sneezes and coughs and therefore lessens the risk of virus transmission.