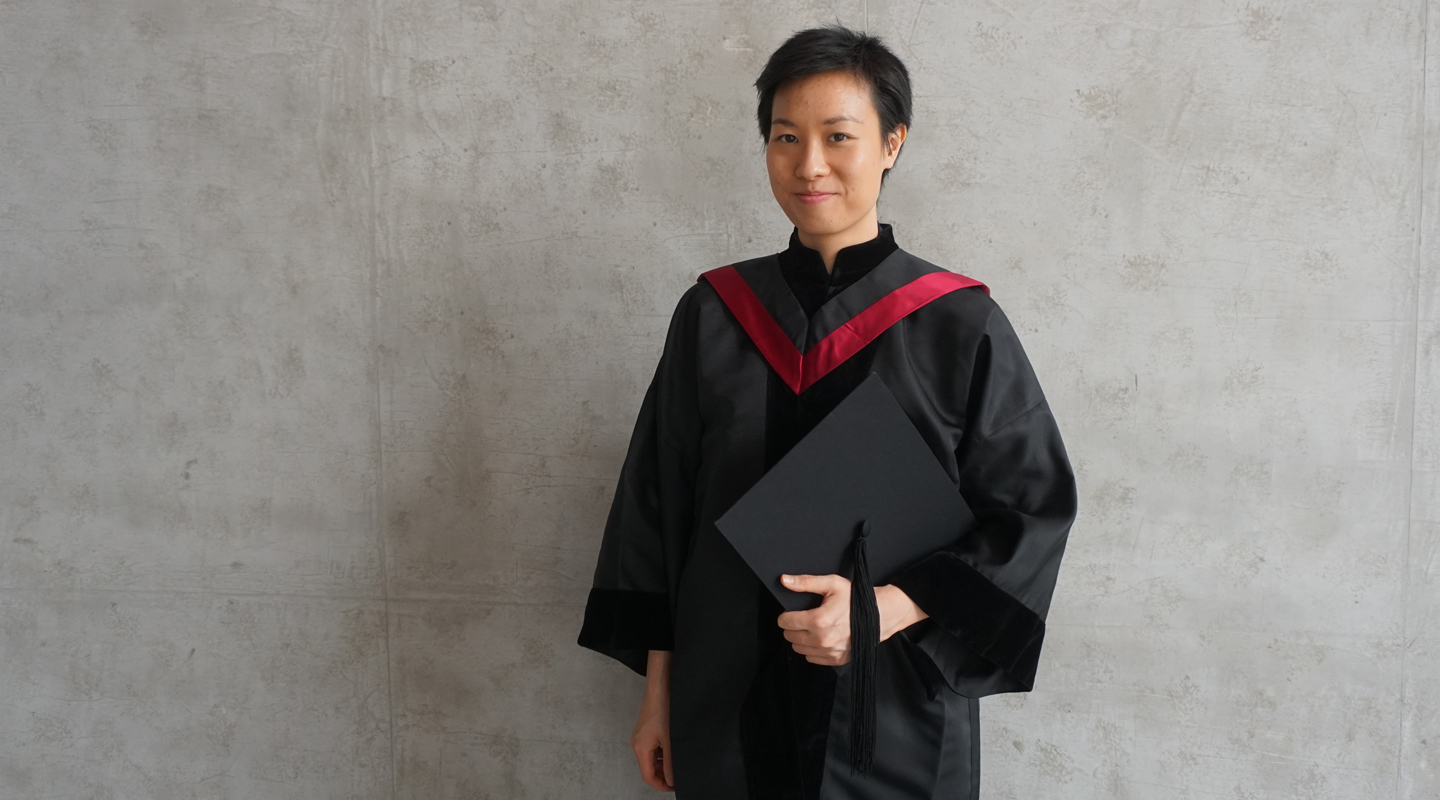 Rachel Leung, a fresh medical graduate, has been selected as one of the Rhodes Scholars who will receive fully-funded postgraduate education at the University of Oxford. Rachel is the second student from the Faculty of Medicine to have been awarded this prestigious scholarship. Since the scholarship was introduced to Hong Kong three decades ago, CUHK has produced 15 Rhodes Scholars, the most among all local tertiary institutions.
Rachel said, 'The Rhodes Scholarship gathers a diverse and esteemed house of scholars, which encourages exchange of ideas on pressing issues faced around the world. I was particularly interested in applying for the Rhodes Scholarship because of the strong emphasis of the Rhodes community on giving back to the society, as well as encouraging the exploration of controversial issues fundamental to every field of study. I believe that my upcoming postgraduate studies in clinical medicine, public health and public policy will enable me to gain a better understanding of the challenges faced by healthcare systems, and to explore the innovations and technologies in clinical medicine.'
Rachel, an affiliate of S.H. Ho College, is a 2020 graduate of CUHK Medicine's Global Physician-Leadership Stream. She undertook epidemiological research training at Brown University in an exchange programme of the College and the University of Oxford during her study. She is deeply passionate about bringing affordable and accessible health care to the underprivileged. She worked with international think tank ACCESS Health International to develop regional health policy framework in collaboration with the World Health Organization. Rachel has also worked in digital healthcare technology companies and studied digital health solutions in the Asia Pacific Region. She led volunteering initiatives in Hong Kong, as well as in service programmes organized by S.H. Ho College in Cambodia and Uganda.