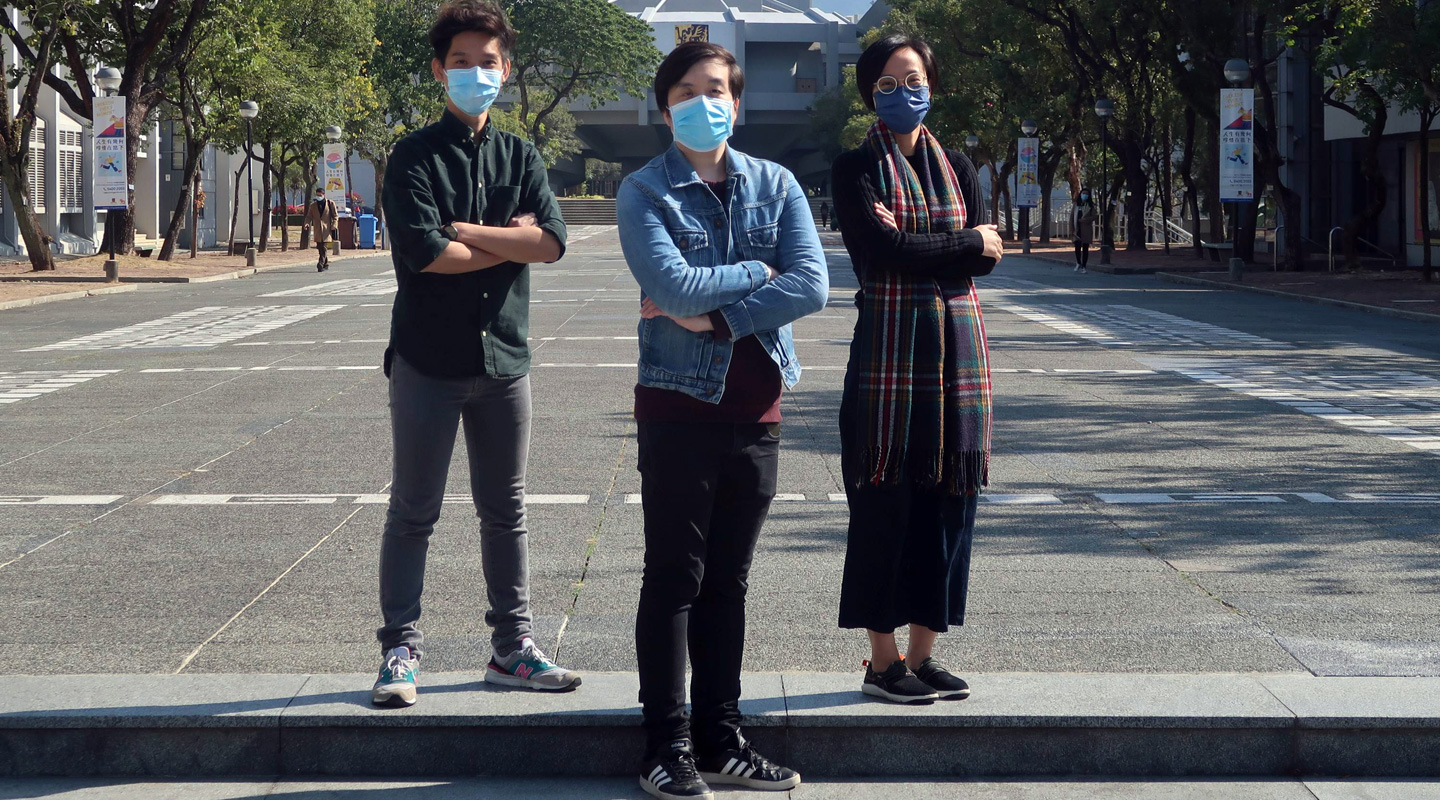 One hundred and thirty-eight students have been named CUHK's Outstanding Students of the Year for their achievements in five categories, namely innovation and invention, sports, arts, social service and special achievement. Five of them have been named 'The Most Outstanding Star', including Michael Chan Wai-man (centre), Amanda Li Chiu-ming (right) and Kessay Chan Kwan-ming (left).
A third-year student at the Department of Government and Public Administration, Michael suffered from brain cancer, which led to an 80 to 90% loss of vision in his right eye and deafness in his right ear. Despite such challenges, he has been determined to overcome his limitations and to help others by being involved in such initiatives as uShine, a programme promoting care for the physically challenged, and Companion HK, a student organization that aims to raise public awareness of mental health issues.
Amanda, a psychology PhD student, has also been a strong advocate for mental health. In 2015, she founded StoryTaler with her Master's supervisor Prof. Mak Wing-sze Winne to make voices of the mentally ill heard. The project became a social enterprise in 2019 and continues to be a force for mental health awareness and anti-stigmatization through social media, exhibitions, workshops and publications.
A 2020 graduate from the Department of Music, Kessay is a two-time a cappella singing champion and was named one of Hong Kong's 10 youth artists in 2019. Having grown up in Tin Shui Wai, Kessay produced a documentary about young people learning a cappella music in his hometown, presenting a more vibrant side of the so-called 'City of Sorrow'. Believing that disadvantaged students should, too, be able to learn music, he is launching the a cappella music education programme Train the Singer in Tin Shui Wai and on the outlying islands.
The Outstanding Student Award was first given in 2018. Recognizing significant contributions made by CUHK students to the University and to the wider community, it aims to inspire the same optimism, courage and motivation demonstrated by the honourees.