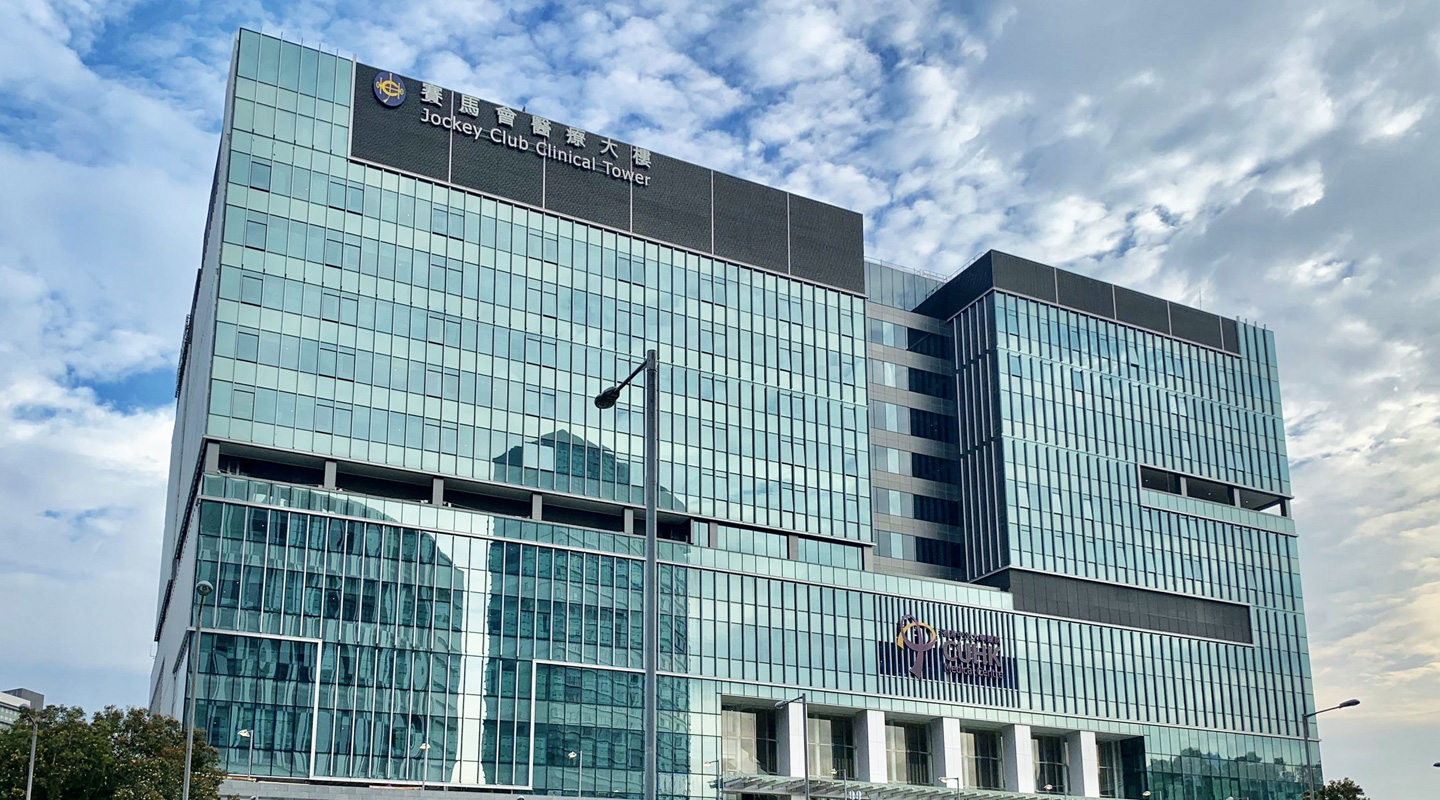 The CUHK Medical Centre (CUHKMC), a non-profit, private teaching hospital aimed at providing the public with a wide range of quality, reliable and transparent healthcare services, is now open.
With a total construction floor area of 100,000 m2, the 14-storey hospital has 516 in-patient beds, 90 day beds, 28 operating rooms and 56 consultation rooms. In its initial phase of operation, the hospital will mainly provide out-patient and day services. A total of 20 beds will be opened in this phase, mainly for day patients and endoscopy in-patients. Sixteen special medical centres will also be launched in phases, providing one-stop consultation, investigation and treatment services.
As a smart hospital that puts patients first, the CUHKMC does not only come with state-of-the-art medical equipment and facilities but also numerous innovations in healthcare procedures and hospital operations. These include multi-dose dispensing services for out-patients, where different drugs required per administration time are packed into a ready-to-use pouch. This will make it convenient for patients to take their medications correctly and enhance overall drug compliance.
To enhance price transparency and allow better budgeting, the CUHKMC will offer package prices covering all costs for several endoscopy services and consider extending the scheme to other operations or procedures. Wholly owned by CUHK, the hospital will plough all surpluses from its healthcare services back into development projects and the Faculty of Medicine for research and teaching.
Dr. Chien Lee, Chairman of the Board of Directors of the CUHKMC, said, 'I am delighted to have witnessed the progression and growth of CUHKMC, from concept development, preparation, construction, completion to opening. The realization of this project can only be made possible due to our colleagues working closely together as a team. Despite having different perspectives and backgrounds, team members of CUHKMC are united with an aim to develop an innovative healthcare model, through a private hospital which will deliver high quality healthcare services at prices which are transparent and affordable. In this way, we are realizing our vision of "Pioneering Solutions in Healthcare".'
Dr. Fung Hong, Chief Executive Officer of the CUHKMC, said, 'CUHKMC shoulders a social mission to bridge the gaps between the public and private healthcare in Hong Kong. We are dedicated to offering quality, affordable and transparent healthcare services through the implementation of package prices. Making use of smart technologies, we aim to improve patient experience, enhance the efficiency of hospital operation, and provide quality healthcare services to patients.'
The CUHKMC will progressively roll out more out-patient, in-patient, day and specialist services as planned. For more information on the hospital and its services, please visit its website.