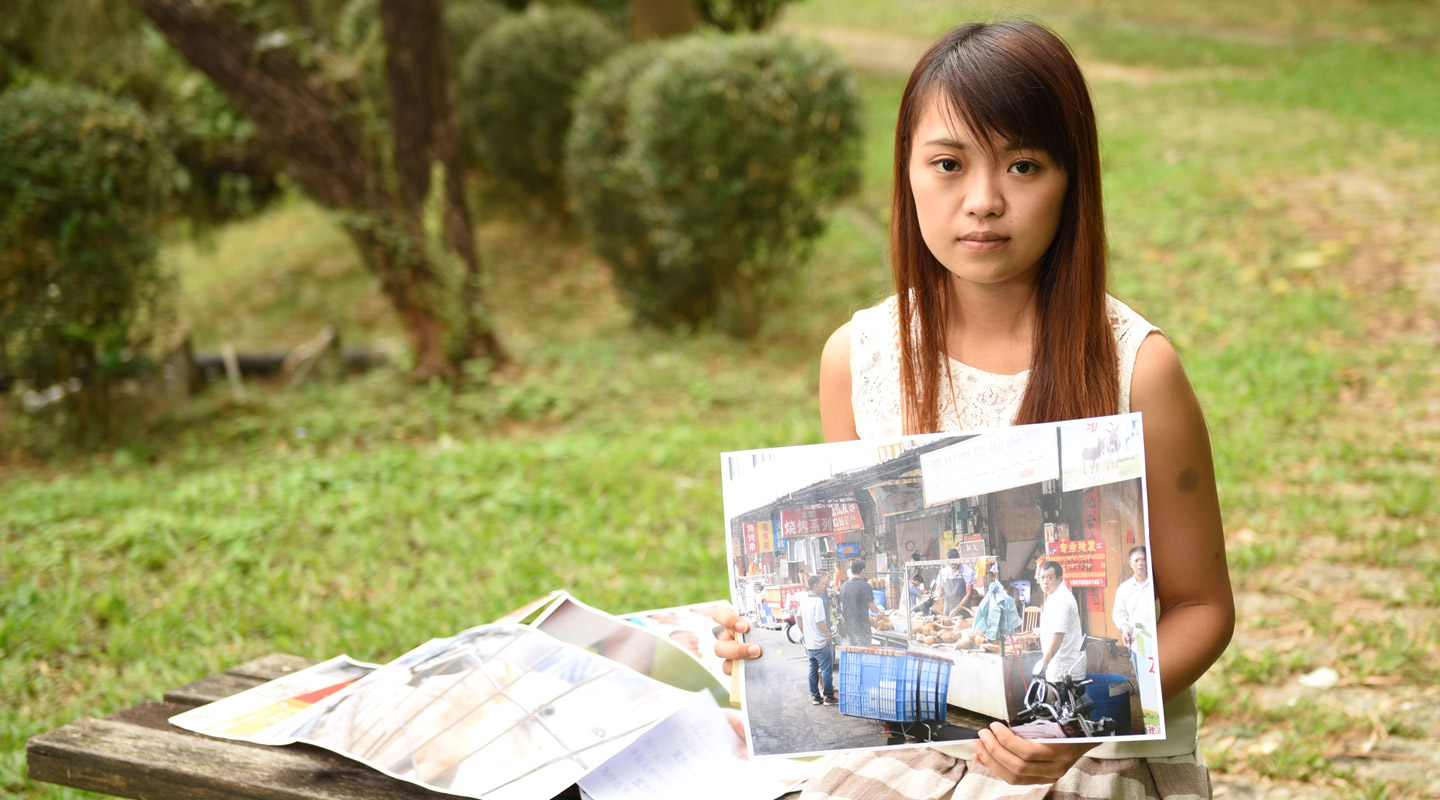 Suki Lau
Year 2 student in Cultural Management
Hong Kong Animal Post Reporter
What do you do as a volunteer animal rights campaigner?
After visiting Yulin in Guangxi in June, and having documented the annual Dog Meat Festival, I was approached by online media Hong Kong Animal Post. I began contributing articles as a volunteer reporter and wrote about my experience in Yulin, animal testing in the cosmetics industry, and reported the views of various District Council Election candidates on strays. I also share news on animal rights on my Facebook page 'If animals could talk'.
What is the difference between your expectation and what you actually saw in Yulin?
I was able to obtain a more comprehensive view in Yulin, which was quite different from the impression gathered by simply looking at photos online. I didn't know that locals would try to hide dog-slaughtering and dog meat-selling activities from non-locals. Most of the dogs were slaughtered in back alleys while some restaurants serving dog meat were closed during the festival to avoid controversy. I took a photo of a meat stall sign with the word 'dog' deliberately covered up with paint. The word 'meat' was still visible, alongside 'beef', 'pork' and 'mutton'.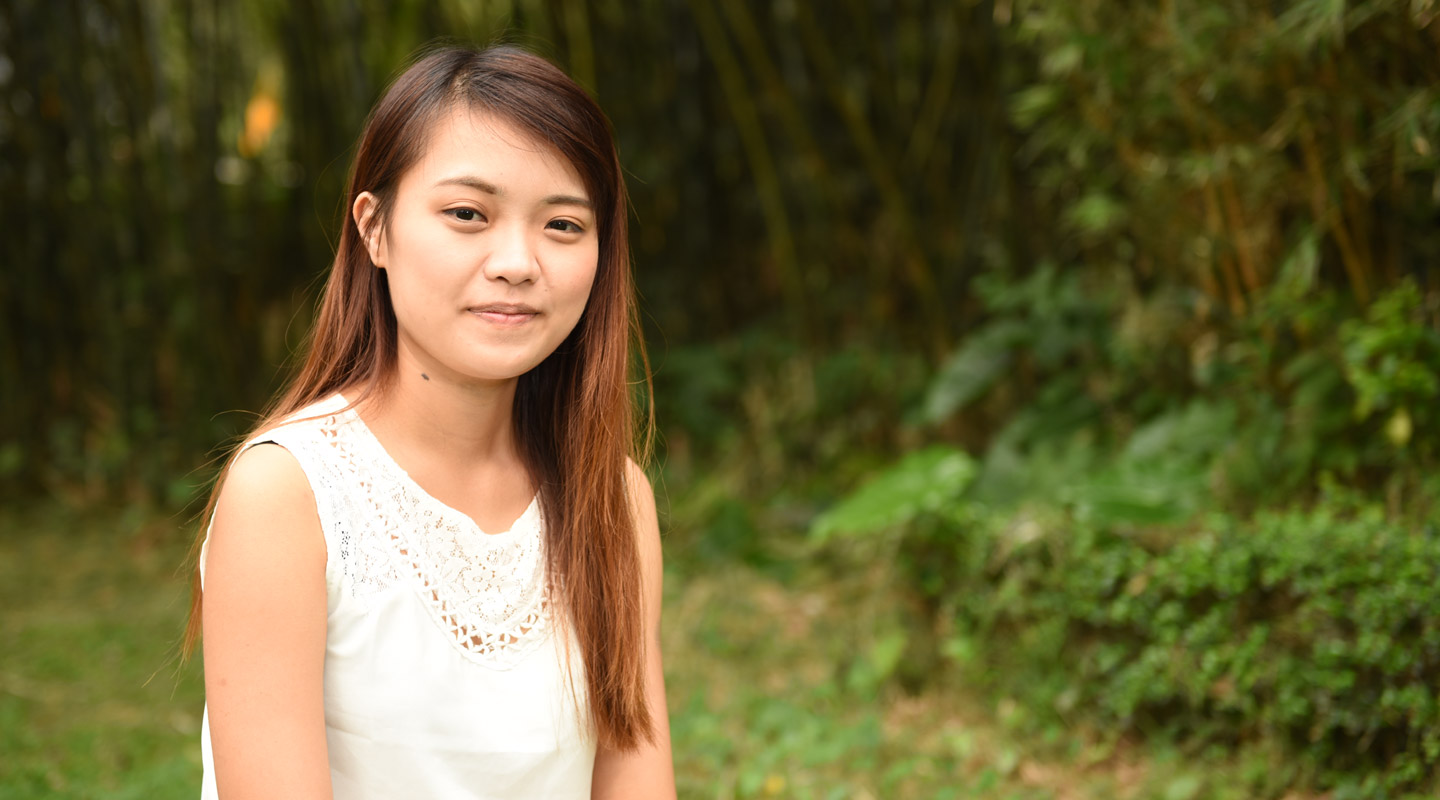 You went with a female friend. Were you ever in a situation where you felt intimidated?
Most of the time I felt relatively safe, as we were accompanied by more than 10 animal rights activists. Then towards the end of the day, we left the group to visit one of the volunteers' dog shelter on a hill. All of a sudden, we found ourselves surrounded by a group of local men who started arguing with us. The sun was about to set and we were alone and isolated. I felt truly intimidated. Luckily, nothing bad happened.
How did you convince yourself to continue filming when confronted with disturbing scenes?
What I see at the meat stalls in Hong Kong is no different from what I witnessed at the Yulin Dog Meat Festival. What makes the slaughtering in Hong Kong wet markets more acceptable than dog-slaughtering in Yulin? I do not wish to indicate a preference towards a certain species in the documentary as I hope it would allow viewers to think about how human beings treat all kinds of animals.
What are the pros and cons of advocating animal rights via social media?
I ran into a group of Hong Kong reporters in Yulin who posted my experience on their news app. After returning to Hong Kong, I received more than 200 messages, some sent by very experienced animal rights activists. It was great connecting via social media with like-minded people. After reading my articles, some readers told me they would stop using animal tested cosmetics. I also received a few criticisms. It is always good to listen to different opinions. If I find certain criticisms irrational, I just shrug them off.
Do you feel supported on campus?
I was a bit confused after returning from Yulin. With hundreds of messages received overnight, I wasn't sure what to do. I am very fortunate to have staff and classmates on campus who came to me and offered support. I didn't even know some of them very well in the past. I am a vegetarian and almost every canteen at CUHK offers vegetarian dishes. It would be more ideal if we could have healthier and lighter choices, or even a vegetarian canteen.
What can we do to protect animal rights?
As we become more civilized, we should be more respectful of life in general. Nowadays, food, clothing and entertainment choices abound. Animal skin, fur, and feathers are no longer the only materials available to keep us warm. And with an abundance of agricultural products in developed countries, it's no longer necessary to kill animals for food. As for entertainment, shouldn't wild animals have the right to thrive in their natural habitats, instead of living in urban zoos or being forced to perform at theme parks? I named my Facebook page 'If animals could talk' because I want people to ponder this: If animals could communicate in human languages, would we try to understand their feelings and needs, instead of always taking advantage of them?
This article was originally published in No. 468, Newsletter in Dec 2015.