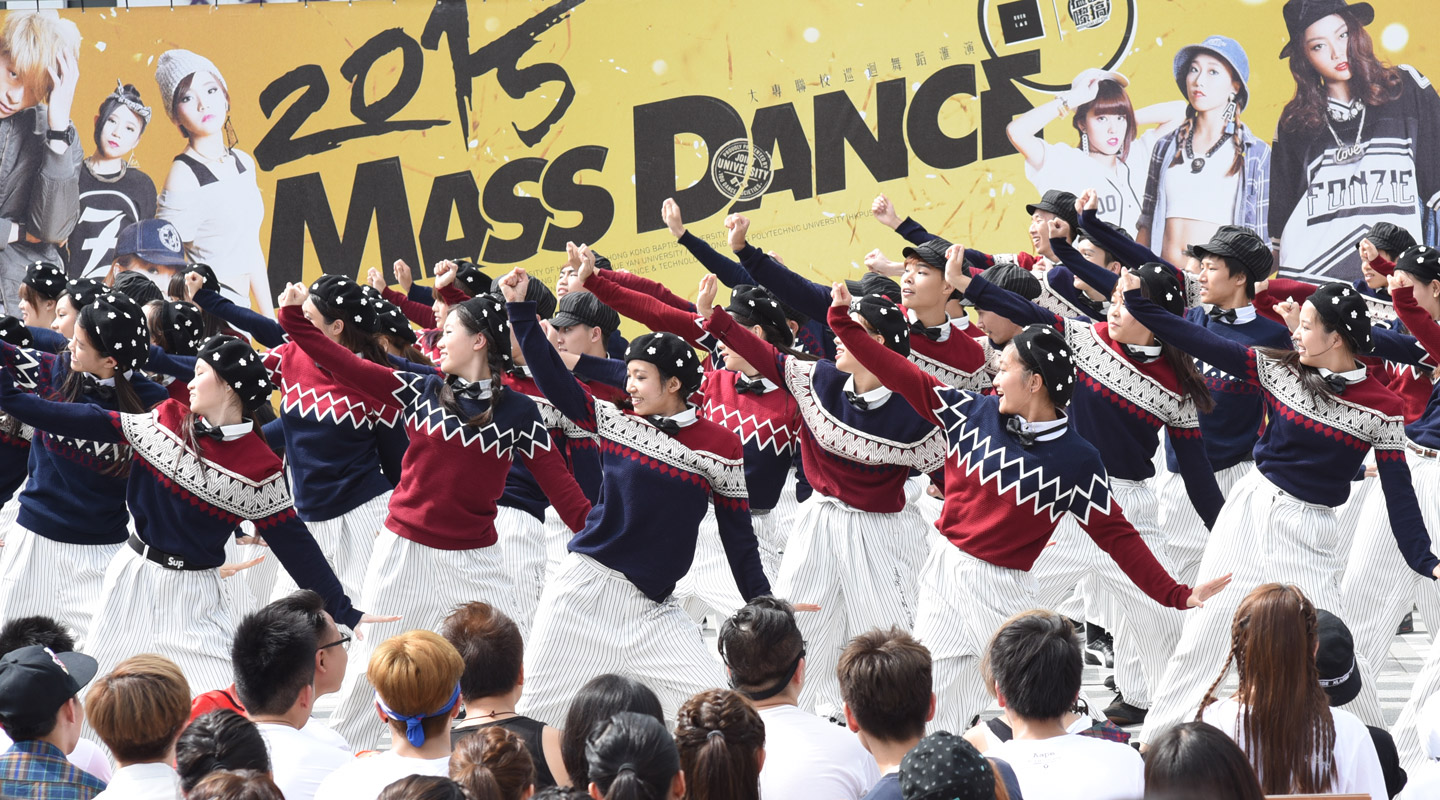 On 6 November, two days before winter's official arrival according to the 24 Solar Terms, the CUHK campus was unusually warm, and global warming was not the only reason. That afternoon, over 400 dancers from CUHK and nine local tertiary institutions staged the Joint University Mass Dance in front of the Beacon. The performance was so powerful that the University Mall was packed with watchers.
Young Dance Lovers
The Mass Dance is an annual event of the dance societies of 10 local tertiary institutions. Dancers from the universities perform on the 10 campuses by turns. On 6 November, 'freshman', 'current student', and 'veteran' teams of the CUHK Modern Dance Society (CUHK Danso), host of the event, performed three dances.
Starting the show was a performance by 90-plus freshman dancers which was greeted by the audience with enthusiasm. Danso has a total of over 400 members, close to 150 freshmen admitted this year, and 60 odd veteran members who either performed or participated in related activities even though they had graduated.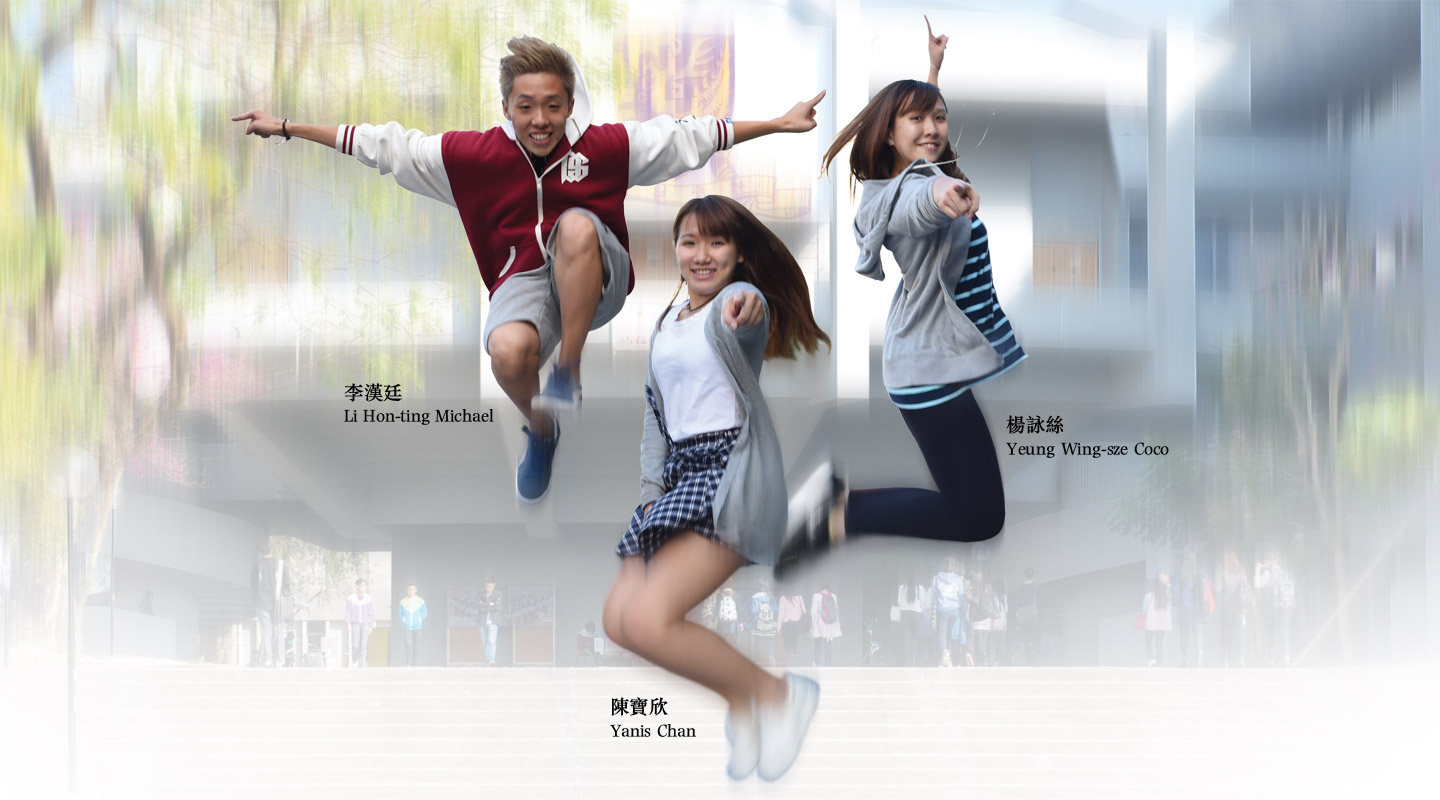 Yanis Chan (Food and Nutritional Sciences, Year 2), Danso president, said, 'We concentrate on contemporary dance and street dance such as hip-hop, locking and breaking. We make our presence known to freshmen through our performance in the Art Fair in September and our Facebook page.'
Mixing Dance with Friendship
Yanis stressed that Danso's aim is to promote dance through the collaborations of like-minded students. The top criteria for recruitment is interest in dance rather than technique or physique. 'Danso liaises with dance teachers to arrange classes. These are normally held after 7pm. Members are free to choose classes to attend. Tuition is shared by students attending the same class.'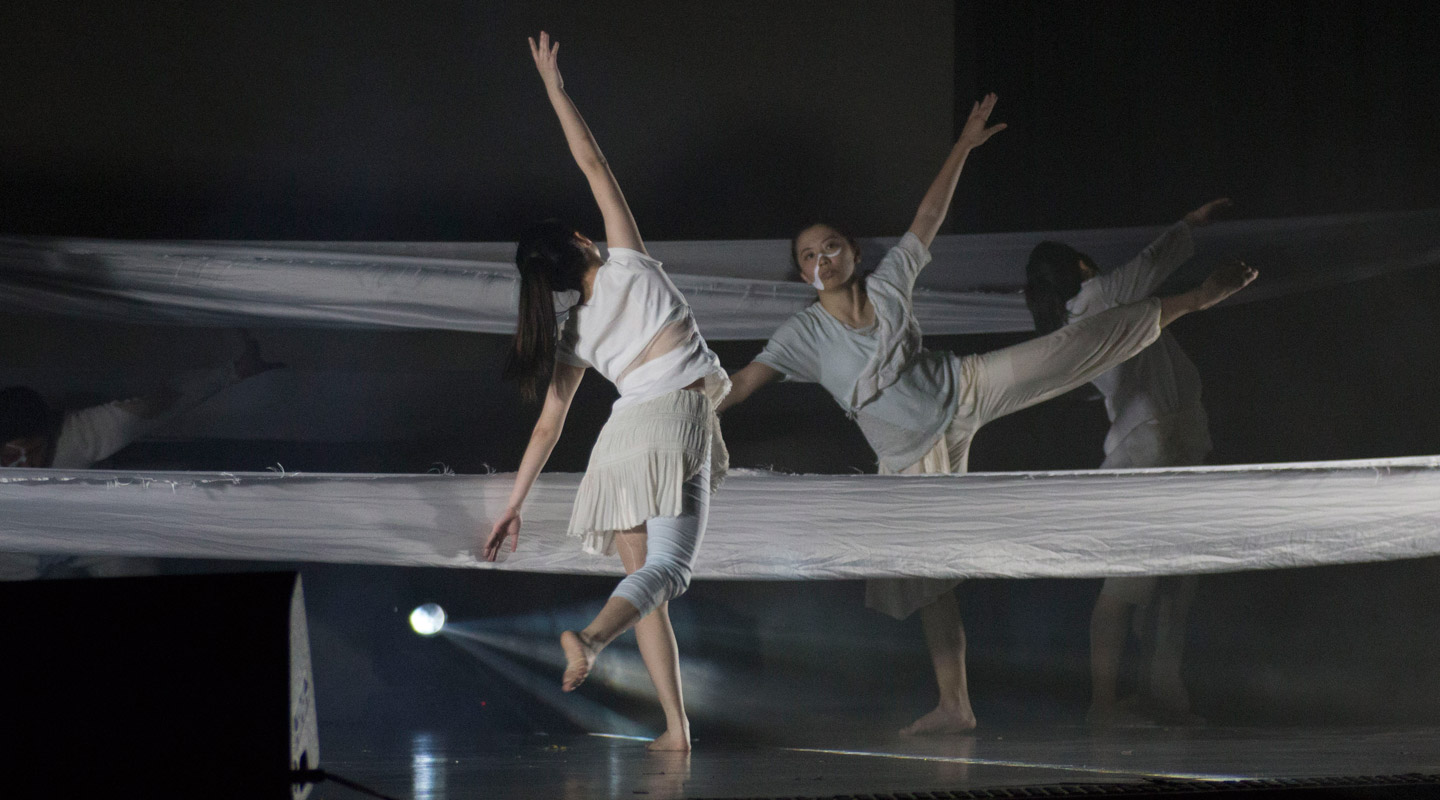 Li Hon-ting Michael (Molecular Biotechnology, Year 4), Danso member, concurred, 'I am one of the best examples of that. I became interested in dancing after watching the society's annual performance. I only started taking lessons after joining the society.' Yeung Wing-sze Coco (Professional Accountancy, Year 3), another member, has a similar background to Michael. She had learnt Latin dance, but knew little about street and contemporary dance . She joined Danso out of curiosity and was fascinated by the big and wonderful world it opened up.
Three Major Performances
Yanis said that there are three major performances each year. Besides the Mass Dance, there are the Intra-varsity Dance Competition in February, and the annual performance at Sir Run Run Shaw Hall in April. From time to time, Danso is invited to perform on campus and outside of it, such as at the Colleges' anniversary events, or at a flash mob.
Danso members are divided into 'freshman', 'current student' and 'veteran' teams for ease of arranging performances. Most freshmen are new to dance performances and so they are given opportunities in shows. The 'current' team comprising 20-plus members competes in the Intra-varsity Dance Competition which requires mastery of more advanced techniques and more practice. Freshmen can attend intensive training in the summer to advance their technique so as to be admitted to the 'current' team.
In Love with Dancing
Dancing requires persistent and consistent practice. Danso members need to rehearse intensively at least three times a week, three to four hours each time, over a month-long period before each major performance and contest. But the University's young dancers are more than happy to make the commitment. Yanis said, 'Dancing helps me realize my level of physical fitness. Whenever music comes on, I start dancing according to my mood. It's a way to let my emotions out. Our members may have different backgrounds, but we all learn and perform wholeheartedly. I am deeply impressed by the team spirit.'
Coco said, 'Dancing is good for training up the body. Every move I manage to improve gives me a sense of achievement and satisfaction. I love performing. It's the stuff of future memories.'
As a beginner, Michael pointed out how tough it was when he first practised stretching. But he never thought of giving up. 'Dancing helps me relax. It's like alternative therapy. Being on stage is the coolest experience ever. The sense of satisfaction is palpable as I've invested so much effort into it. It's a wonderful experience.
'Ever since I fell in love with dancing, I have tried to push myself to the limit. It's a good way to train perseverance, which applies to studies as well as other aspects of life.'
Passion That Never Wanes
Yanis pointed out that Danso attaches great importance to the balance of interest and study. Practices and rehearsals are scheduled after 7pm but before midnight. 'We focus not only on technique and performance; we also strive to cultivate "sense" so members dance naturally to any music.'
Danso's development is mainly fueled by torch passing. Coco explained, 'The veterans sacrifice their time to participate in performances, give advice, or play audience to support us. Fai Jai, a veteran who became a full-time choreographer after graduation, has been teaching the freshman team for four consecutive years. He advises that dance is least about being cool, and all about understanding and enjoyment. I feel like I'm part of a big family that is passionate about dancing.'
Michael said, 'Our ties are strong. We are good friends with a common goal.' Through dance, he became interested in art and theatre, and plans to work in related fields upon graduation. The fascination of dance extends beyond itself to the many possibilities it entails.
This article was originally published in No. 468, Newsletter in Dec 2015.