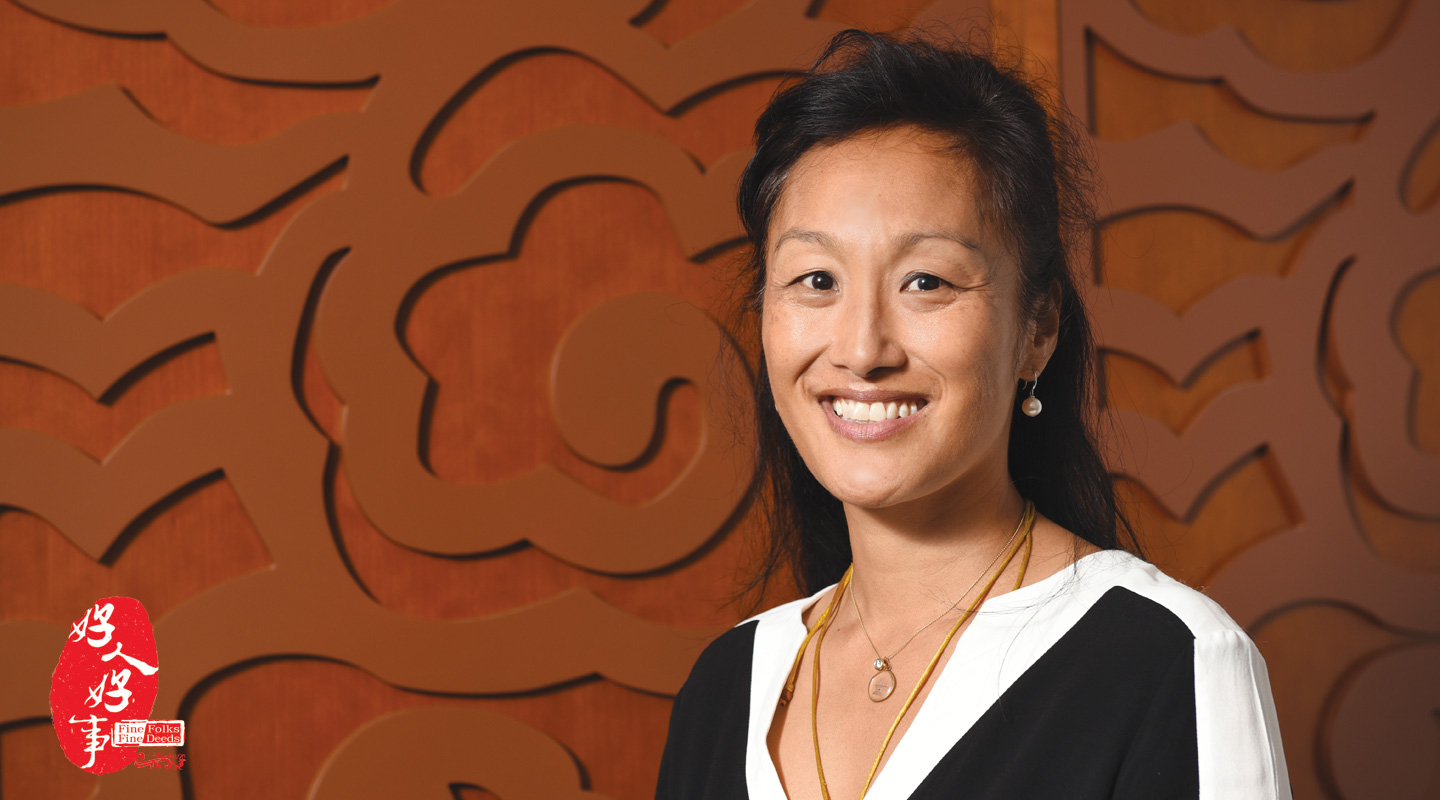 The passing away of Otto Wong at the age of 38 in March 2008 was a shock for Jennifer Chen, his beloved wife and soulmate for two decades. A veteran of the equity markets, Otto became the youngest ever Asia Head of Equity Research at 30 at global investment bank Salomon Smith Barney. He was also an athlete with forte in extreme events: marathons, ultra-marathons, ironman triathlons; and the top winner of the 2003 Gobi March, a 250-km foot race across the Mongolian desert. But a spontaneous rupture of an unnoticed brain tumour took his life away without any symptoms.
Just like many in misfortune, Jennifer asked why amid deep trauma and grief. But she allowed herself no indulgence. Shortly after her husband's funeral, the mother of three boys at the tender ages of four, two and six months gathered her strength and decided to give back to society and leave a lasting legacy in Otto's name.
Eight years have passed. Jennifer now sits in the corner sofa of the room, her copper-tone complexion bathing in the autumn sun which seeps through the blinds, talks about her husband and kids in fond tenderness with a glow in her eyes, and recalls those sorrowful days in gratitude.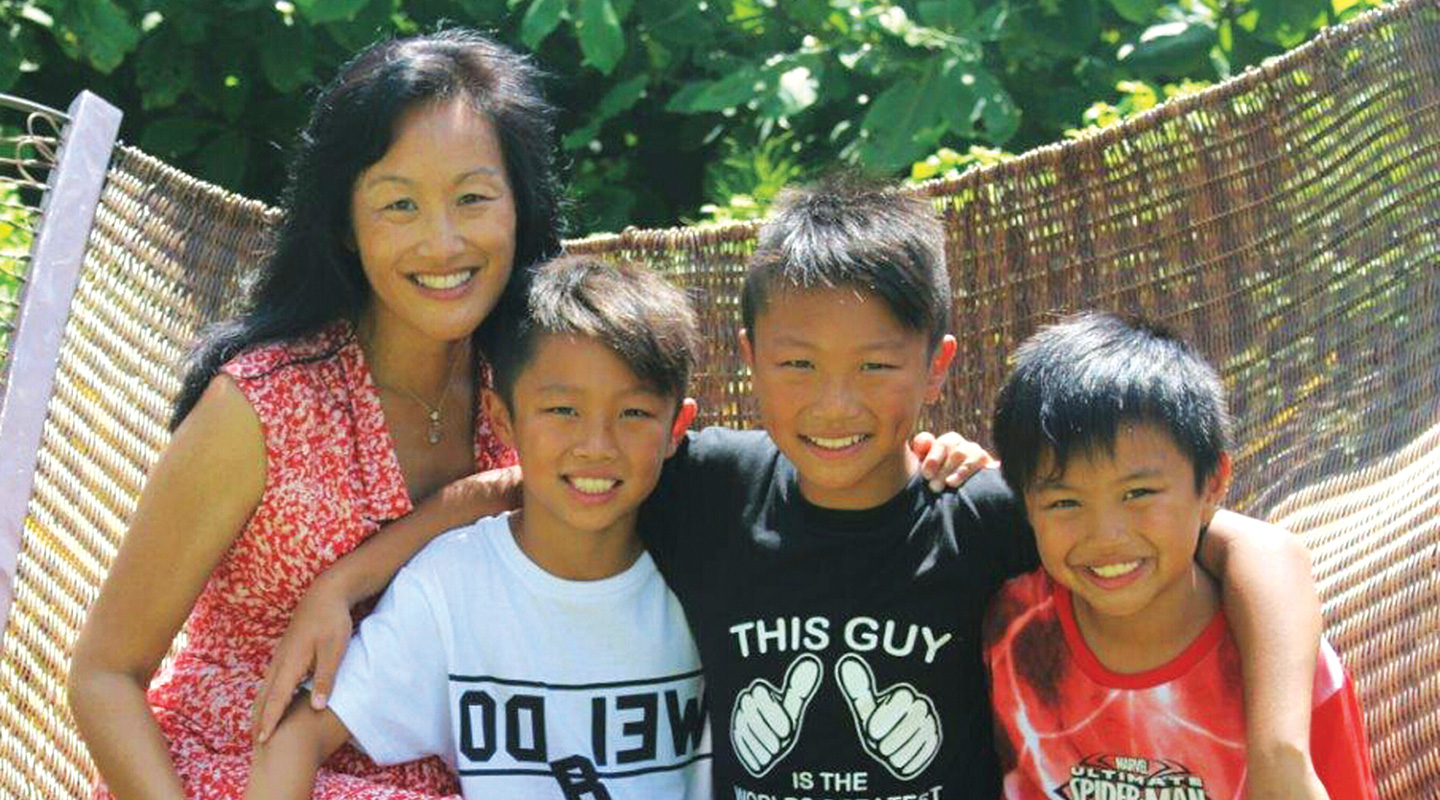 Count One's Blessings
'I gained support from my faith as a Catholic. Dad and mom helped me a lot by coming to Hong Kong from Australia for frequent visits. My long-time domestic helpers made things a lot easier for me. I decided not to move to Australia as Hong Kong was our base. I wanted to maintain the stability for my kids: to stay in the same house, in the same school and live a normal life together──especially after the shock of Otto dying so suddenly.' She also thanks her boss for understanding the challenges of being a single parent and giving her the option of working part-time in a private equity firm.
Jennifer's friends kindly offered to set up an education fund for her children. 'Fortunately Otto and I had planned, so money was not a major immediate concern.' Instead, she was inspired to use the funds donated to help those who had been afflicted with brain tumours.
When Jennifer started shortlisting organizations of cancer and postoperative care around the world, she met Dr. Danny Chan of the CUHK Brain Tumour Centre (BTC) at Prince of Wales Hospital, the first of its kind in Hong Kong and the region. Dr. Chan, Associate Director of BTC, is an expert in neuro-oncology and honorary clinical assistant professor at the Division of Neurosurgery, CUHK. 'I initially decided to support it because it's a research centre in the public system where money is needed. I wanted to help people who couldn't afford it.'
Healing from Within
The subsequent meetings with Dr. Chan were therapeutic to Jennifer. He looked at all the x-rays, medical and postmortem reports of Otto and explained in detail the cause of his death──Glioblastoma Multiforme, the most aggressive of brain tumours, hard to cure even after diagnosis. 'Dr. Chan's words were very comforting. It gave me closure. There was nothing I could have done to help Otto. It was just his time,' says Jennifer. Professional expertise, together with genuine concern for the feelings of the widowed, created a chemistry which facilitated the donation to the research clinic.
'I wanted to leave a legacy to my children in Otto's name that would help people with brain tumours. Dr. Chan had the experience of working in a combined neuro-oncology clinic at the MD Anderson Cancer Center at the University of Texas. He wanted to bring this concept to Hong Kong──a one-stop patient-oriented service that targets brain tumour patients who require multi-modality treatment, i.e., neurosurgery, radiotherapy, chemotherapy. A combined clinic eases the stress of patients from running between appointments with their doctors.'
Brain tumour patients and their beloved have a traumatic time overcoming the whole process of the terminal disease. Jennifer got substantial support from a psychologist during the bereavement period. She strongly advocated setting up a clinical psychology clinic under BTC to deal with the psychosocial impact of the patients and families.
The Otto Wong Combined Neuro-Oncology Clinic was opened as part of the BTC in 2009 which brought all the specialists to one location including access to a clinical psychologist.
In recognition of this and subsequent generous donations raised through Jennifer, over $8 million in total, the Centre was named the CUHK Otto Wong Brain Tumour Centre in March 2014.
Jennifer believes Otto will endorse what she has been doing. 'His parents were both professors. He was closely associated with universities growing up. That's another reason I picked CUHK.' She also supported the setting up of the Otto Wong Visiting Professorship in Neuro-oncology six years ago. Each January, a visiting professor now comes to Hong Kong for a keynote lecture at the 'BRAIN' symposium hosted by CUHK that is attended by about 200 brain specialists from all over the world. The visiting professor also teaches the Asia-based specialists some of the international best practices.
Walking Side by Side
Collaborating with the BTC connects the positive spirit of Otto with the patients, the caregivers and the family. 'His mother came and delivered a thank-you speech when Prof. Patrick Wen from Harvard visited in 2011. Last year, my eldest son Hans gave a short speech at the age of 10 on behalf of his late father to thank the participants──this year it was my 8-year-old, Xavier. Denzel will be doing the introduction next year. These are all nice things to help us identify with a commitment, a living memory of Otto.'
Jennifer also helps to raise funds for BTC. 'Brain Trekking' is the Hong Kong chapter of the 'Walk Around the World for Brain Tumours' programme organized by the International Brain Tumour Alliance. The aim is to raise public awareness of and support for brain tumour patients. Jennifer describes it as a family gathering. 'The 3.5-km route round the Victoria Peak just takes about an hour to complete. People on wheelchairs, babies in strollers and tots, even puppies, can all join. The patients and the caregivers are there. Families of the deceased walk in remembrance of their loved ones. My kids and their schoolmates are staunch supporters. My parents fly in for it. It's just like Otto is walking together with us.' Last year, over 400 walkers participated. The 2016 event will take place on 23 April at the Peak.
'Brain Trekking' is just one of the many charitable initiatives that Jennifer works on now. A couple of years ago, she decided that philanthropy will be her lifelong career. 'Through my work with BTC, I saw the importance of philanthropy and wanted to explore further.' She then joined the Legacy Advisors Ltd. as director of philanthropic engagement, using her professional knowledge to direct resources to create the highest impact. 'Bring Me a Book' which donates libraries and brings the love of reading to children in the under-served families of Hong Kong, is one of the multiple initiatives Jennifer is involved in.
There's a silver lining to every cloud, thus they say. Jennifer works together with the many fine folks she encounters to make this silver lining shine even brighter.
By Sandra Lo, ISO
This article was originally published in No. 474, Newsletter in Mar 2016.