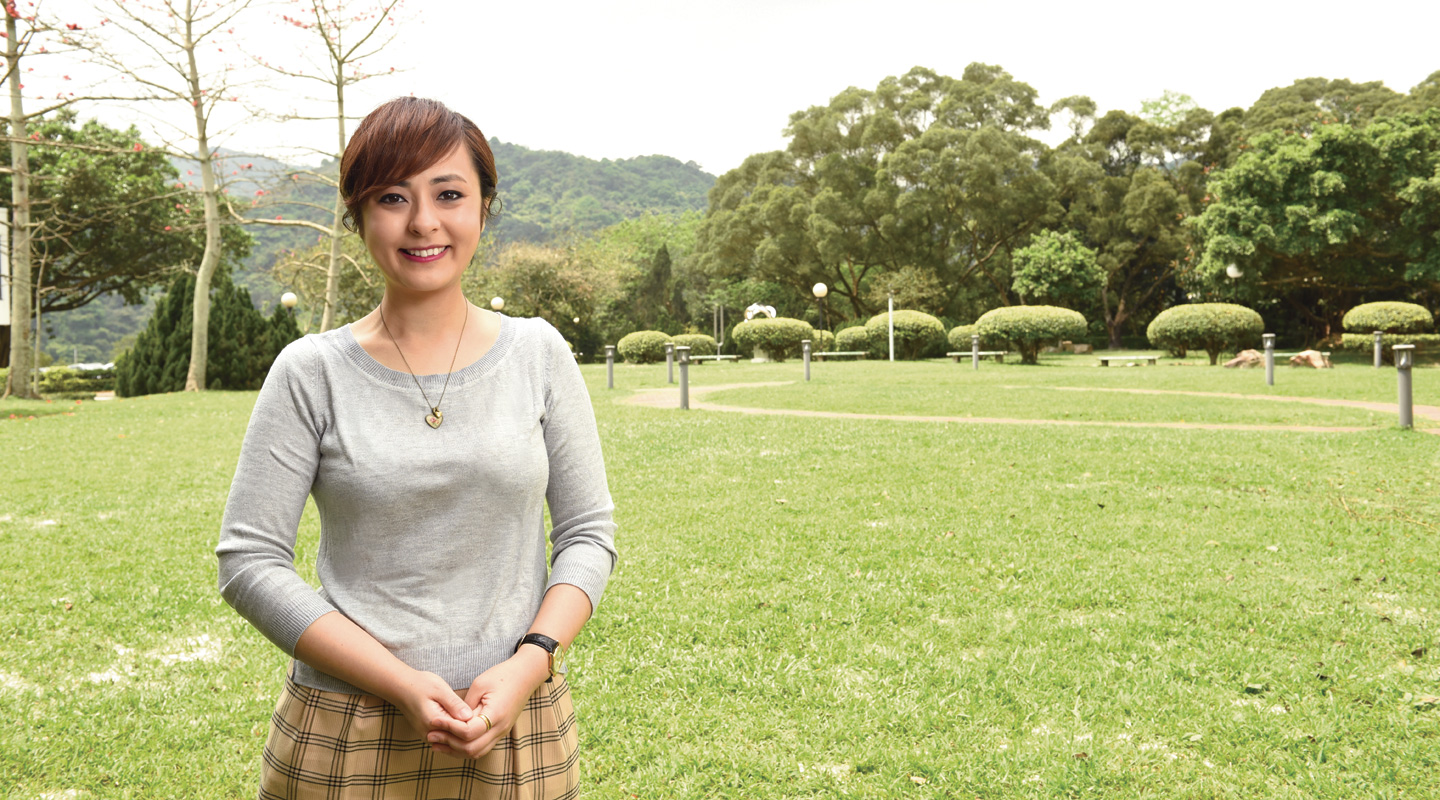 Prof. Raees Begum Baig
Assistant Professor, Department of Social Work
Are there any special meanings to your Chinese and English names?
My father is a Pakistani. Begum Baig is my surname, the first word identifying me as female. My name Raees means 'rich' in the Pakistani language. My mother is a Hongkonger. 碧樺依 is the Chinese name she has given me, based on her transliteration of the original version. I owe her thanks for such a poetic-sounding name.
Has your mixed-race identity affected your school and work experiences?
I went to girls' schools, both primary and secondary. There were other ethnic-minority students in my schools, including mixed-race ones, and I received no special treatment. However, given the fact that I am Muslim, while my primary and secondary schools were Christian and Catholic, respectively, I had to avoid certain religious rituals such as praying and kneeling before icons. Such background has given me greater sensitivity to certain things. For example, I would ask others if there is any food they do not like. At work when I handle ethnic, cultural difference and gender issues, I take a multi-perspective approach. But this could cut the other way. I am afraid of being cast into doing only ethnic minority and immigrants research.
You were born and raised here. Have your ethnic minority identity and experience prompted you to study social work?
Not really. When I was preparing to enter university, ethnic issues had not gained popularity. In my younger years, I was a Girl Guide and service team member because I liked to participate in social services and come into contact with people. That was why I thought of studying social work, as it would not only expose me to different social issues but also let me serve others.
After graduation, were you able to practise what you learned and realize your ideals?
Social work practices are of two major types: micro and macro. The former centres on frontline cases, while the latter focuses on organizations, communities and policy advocacy work, which is also what I prefer. After graduating in 2004, I worked with Hong Kong Human Rights Monitor. Although it could not be considered a social welfare organization, it did a lot of community education and advocacy work, especially in explaining to the grassroots the implications of human rights instruments and related laws in simple, intelligible language. So what I learned in the classroom could be applied there.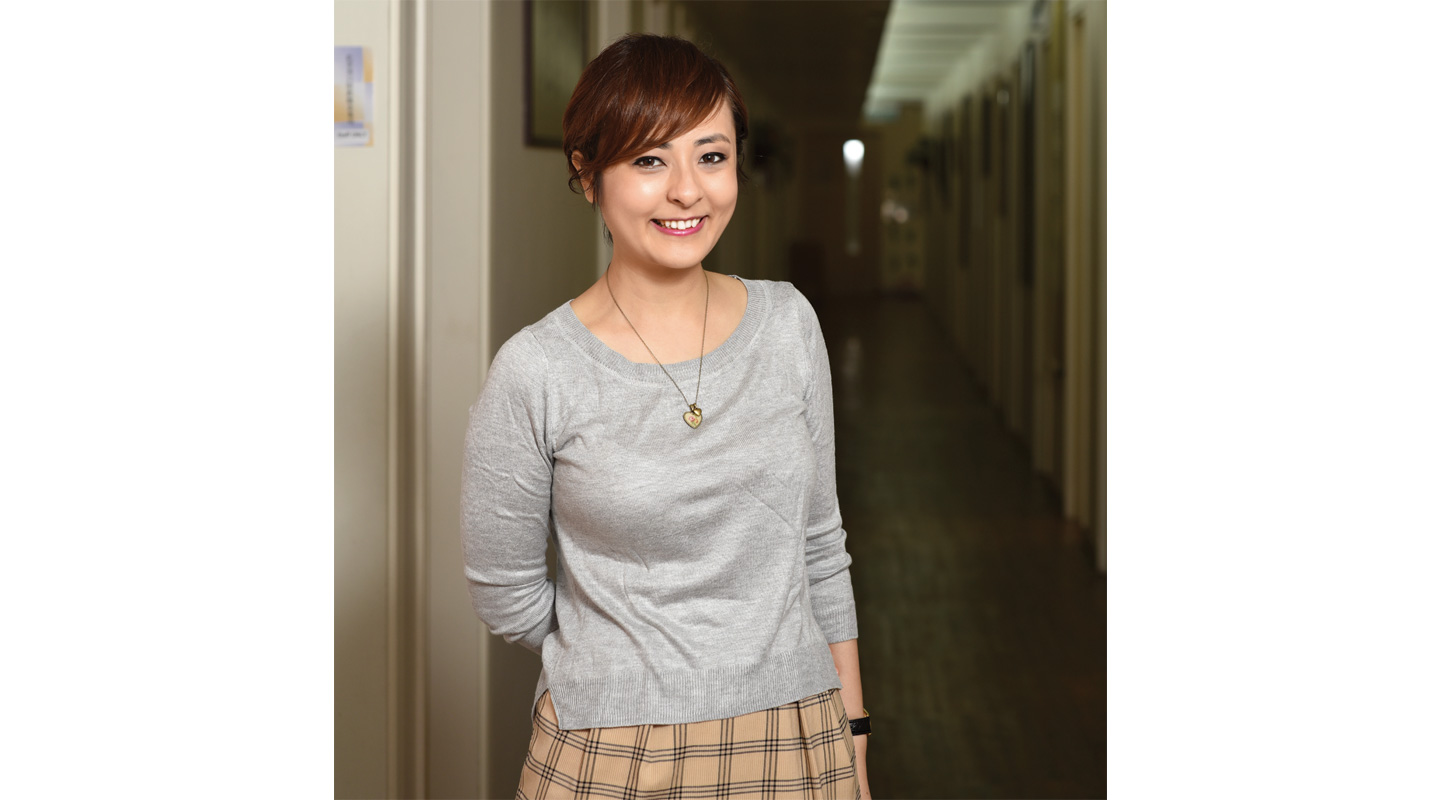 Why did you go for a PhD?
I had always aspired to do a PhD. But at first I felt I lacked life experience and so decided to work and further my education once I had determined what my research interests were. Besides, when I was working for Hong Kong Human Rights Monitor, I had drafted plenty of proposals and reports and even publicity and education kits for ethnic minority groups. I also liaised and communicated with other groups, political figures and government officials to carry out lobbying. This was a precious learning experience. So I thought why not have it recorded systematically. Not only would it provide the social welfare sector with a historical view on how to handle human rights issues, but also leave a document of such important memories to posterity. So I decided to return to campus.
What are the social issues that concern you most? Why?
Universal Retirement Protection (URP). This is the most fundamental protection for an ageing society. Over the next 20 to 30 years, Hong Kong's age-related problems will reach its peak, which calls for long-term planning and bold moves now. The focus of the ongoing discussions is always on money. No one pays attention to the discrimination and antagonism that may result. For instance, the existing Mandatory Provident Fund system is a vicious cycle where low-income earners who make lesser cash contributions and hence get lesser returns would be trapped forever. The goal of URP should be to foster a better society.
Another issue is ethnic minorities. Whenever South Asians and refugees are mentioned, negative and stereotyped impressions would be formed in one's mind. How to eliminate discrimination and avoid increasing conflicts between ethnic groups are issues worthy of our concern. As a Muslim and an ethnic minority, I am deeply interested in research on gender, religion and inter-ethnic relations. I plan to commence research on the oppression facing Muslim females and gender perceptions.
What made you come to CUHK?
It was a matter of coincidence. In the past, I taught part-time here. When I heard of a full-time vacancy, I applied for it. In August 2014, I joined CUHK. Compared to the NGOs, the University offers greater room for research and the flexibility to cover different topics.
You have been called a 'goddess' by netitzens. How do you feel about that?
I have no special feelings on this. It seems that all females appearing in front of the camera are called 'goddesses'. When it comes to women, looks always come first. This happens everywhere around the world. To a certain extent, I believe this is a kind of discrimination, as it diverts the focus away the core message and trivializes the efforts of women.
This article was originally published in No. 478, Newsletter in May 2016.