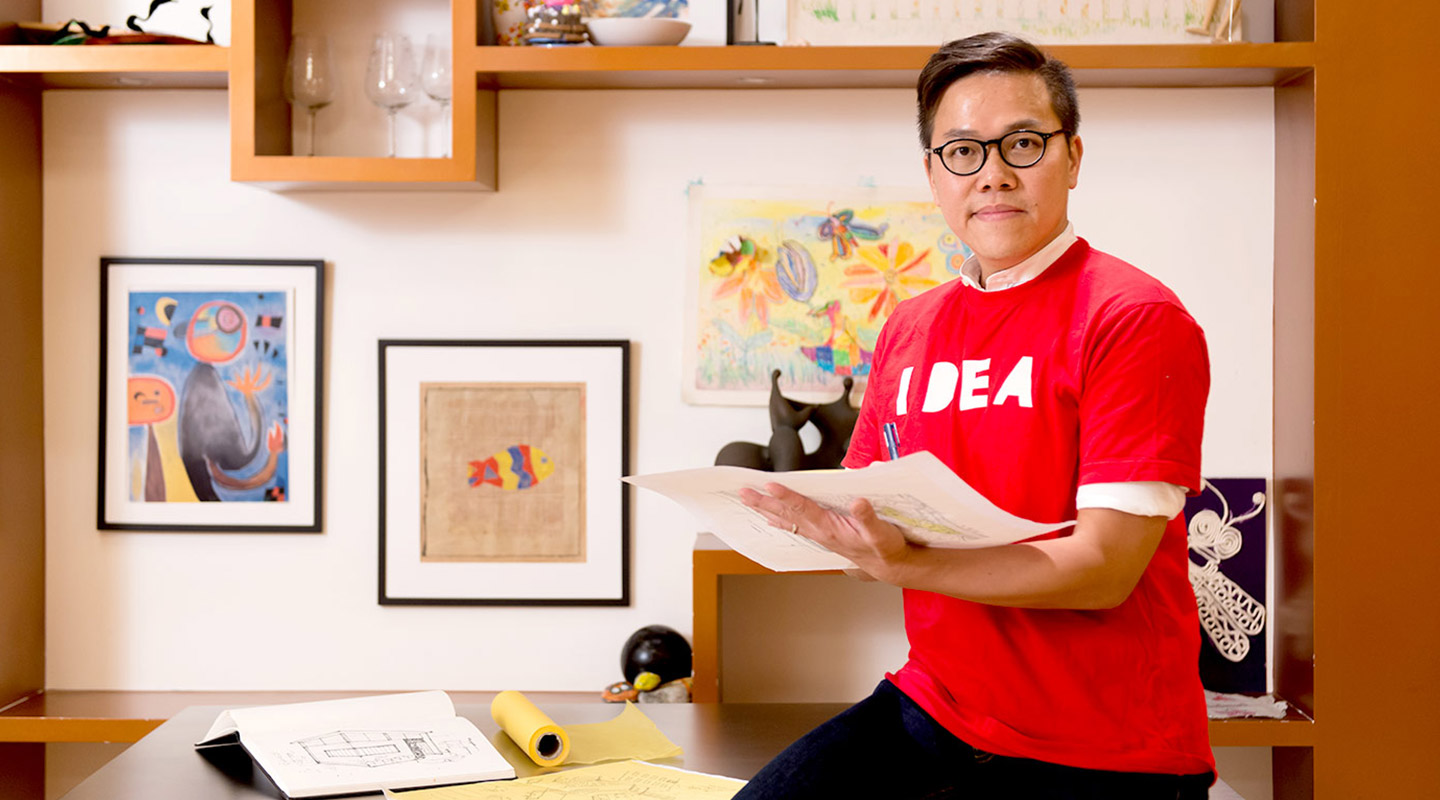 Robert Wong is an architect who grew up from humble beginnings: his family of six crammed in a two-bedroom unit less than 300 sq. ft. The first son of a handyman needed to help at his father's hardware store wedged under a flight of stairs after school, or scout for unwanted electric wires to pare their plastic skins and sell the interior copper for pocket money. 'The idea of being spotted and jeered at by my schoolmates haunted me. The industrial part of Kwun Tong is only one staircase away from my primary school.'
Later, he got admitted to an elite secondary school in the affluent district of Kowloon Tong. During his third year at junior high, he took part for the first time in a social service activity and visited slum dwellers in the shantytown of Diamond Hill. For the rest of his high school summer breaks, Robert kept returning there to play with the underprivileged children. 'The way they gawked at the novelties I brought them or told them reminded me of the poverty-stricken years I had gone through.'
The time came when Robert had to choose a major when applying to college. The good Samaritan had set his sights on social work, but his class teacher knew him well for his resourcefulness and suggested him to go for architecture. 'So I went for it, without the slightest idea that the discipline requires learning to draw and design.'
After the high achiever got into CUHK's School of Architecture, he only managed to land a disappointing D for his first-year graphic studies, which deflated him. It was Prof. Freeman Chan, also the designer of the Pavilion of Harmony at New Asia College, who pointed out a way for him. Profession Chan was an advocate of community building. He showed Robert that being a social worker was not the only way to help the needy; instead, an architect has what it takes to substantially change people's living conditions. 'I was thrilled to realize that social service can be interwoven into architecture!'
Fifteen years on, Robert is now project development director of the Sheng Kung Hui Welfare Council, dedicating himself to designing elderly homes, youth centres, rehab centres and assorted service facilities for the deprived.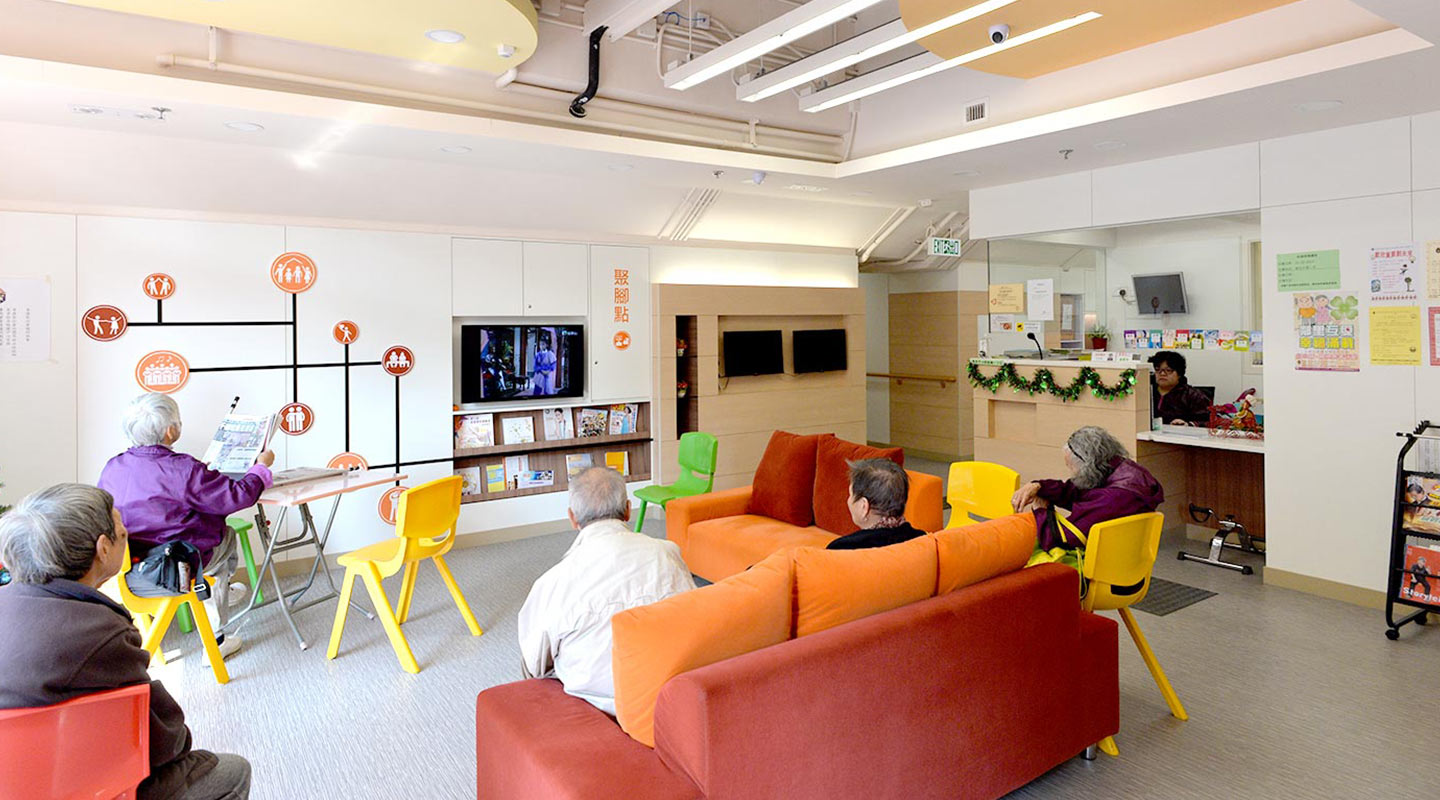 The other hat he wears is founder of IDEA, a charity organization which has put up 15 kindergartens in Cambodia, Nepal and India in the past seven years.
When it comes to building schools in Third World countries, natural lighting and ventilation are two overriding concerns, because the areas are either not connected to electricity supplies or the use of power is expensive. 'To admit ample daylight, we create more window openings in the east-facing wall than in the west to let in the morning sun, and to avoid excessive glare and heat through the west in the afternoon. Also, the east-facing openings should be at a higher level than the west to allow good fresh-air circulation,' explained the architect.
Once these two conditions are met, Robert opens up the designing and decorating processes to all the rest, that includes his volunteers from all walks of life and the building users—pre-schoolers and their teachers. As a result, each of the IDEA kindergartens scattering in Cambodia takes on a unique look. 'A different combination of volunteers, kids and teachers always conjures a distinctive design. Even for the same purpose of a music classroom, everyone has his/her own top choice.'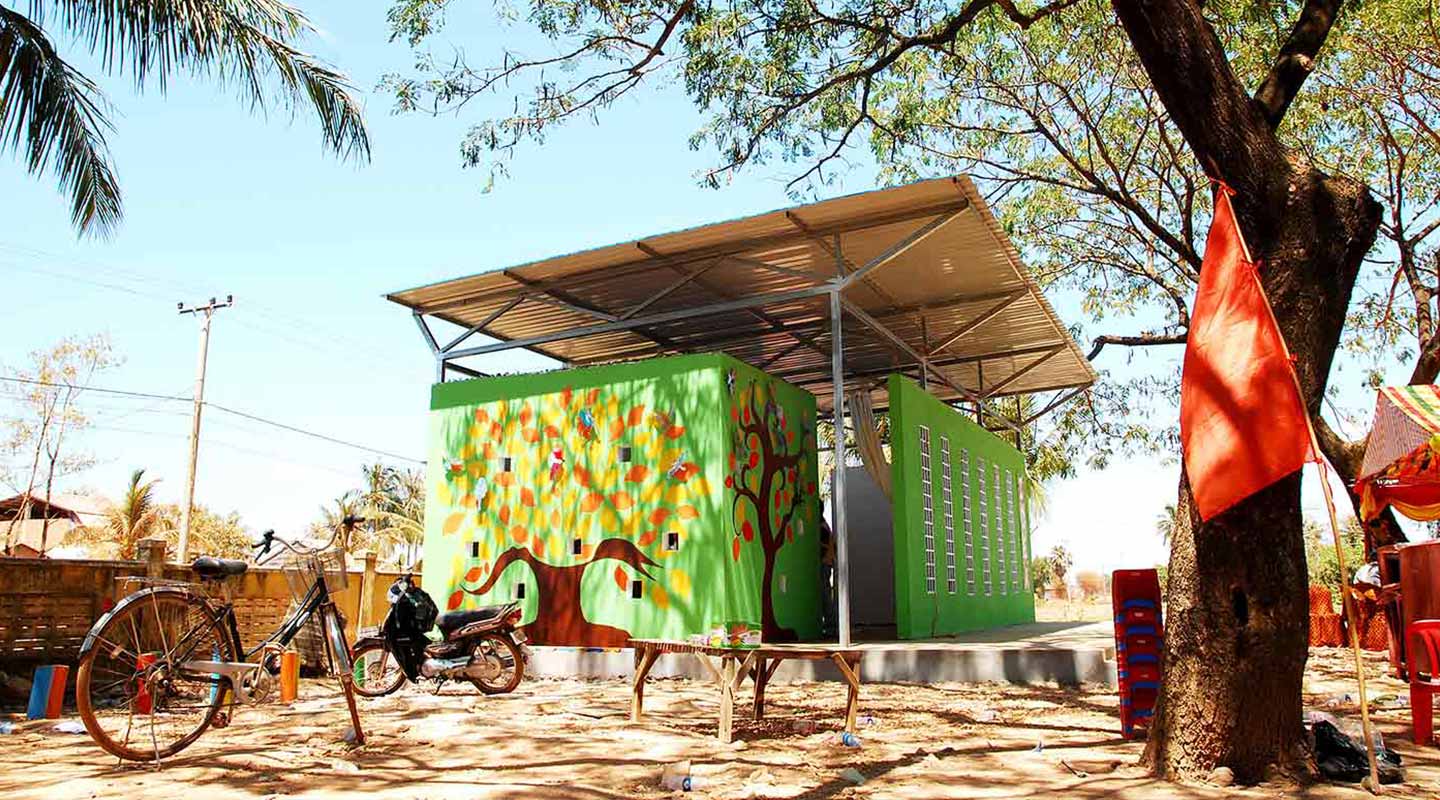 Early childhood education is not a luxury but a lifeline for poor countries. Children who are better prepared to learn are more likely to acquire knowledge, know-how and abilities that will pave the way for them to advance in their studies and build a future for themselves and even for their hometowns.
'We didn't formally survey what the little users think of their new schools, but judging from the steady increase of attendance year by year, we believe a school designed from the viewpoint of its users creates a sense of belonging for them. Meanwhile, a bright and airy classroom is crucial to igniting a passion for learning.'
Last year, Robert was honoured as one of the Hong Kong Ten Outstanding Young Persons. He said he wanted to thank his late father most of all. 'I had been helping him in factories since I was little and witnessed how manual workers toiled. This impression has made me a caring architect. Architects can never build anything single-handed. Without the labourers' effort in realizing the architectural dreams, they are nothing but sketches on paper.'
'Mighty skyscrapers are a form of architecture, so are the numerous flats, huts and cottages that average people call home. In a world without architects, the poor's dwellings would still exist, however dreadful the conditions might be. An architect's role is to make the best of the few resources to create a most basic yet comfortable shelter for everyone. I think that's the true power of architecture.'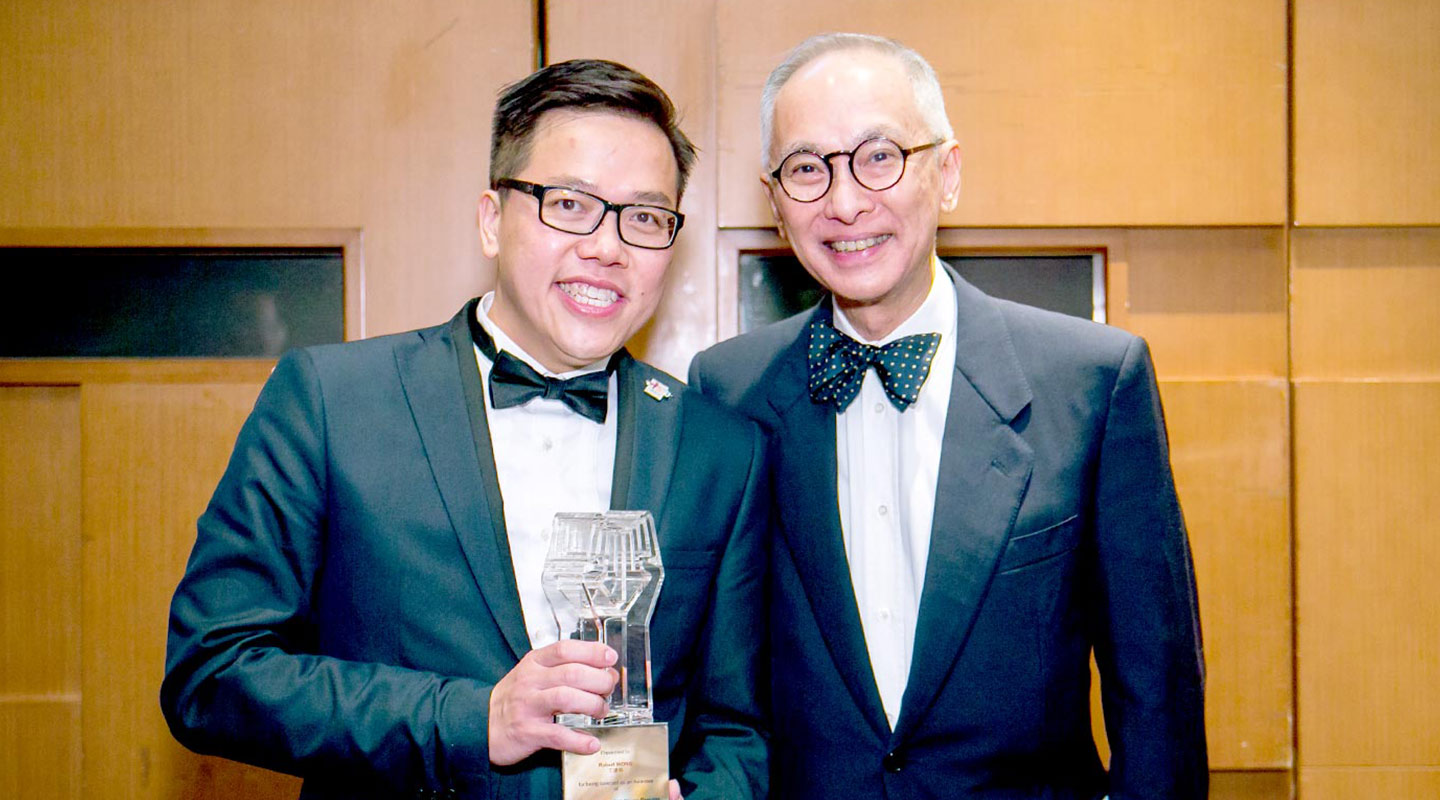 By Christine N., ISO