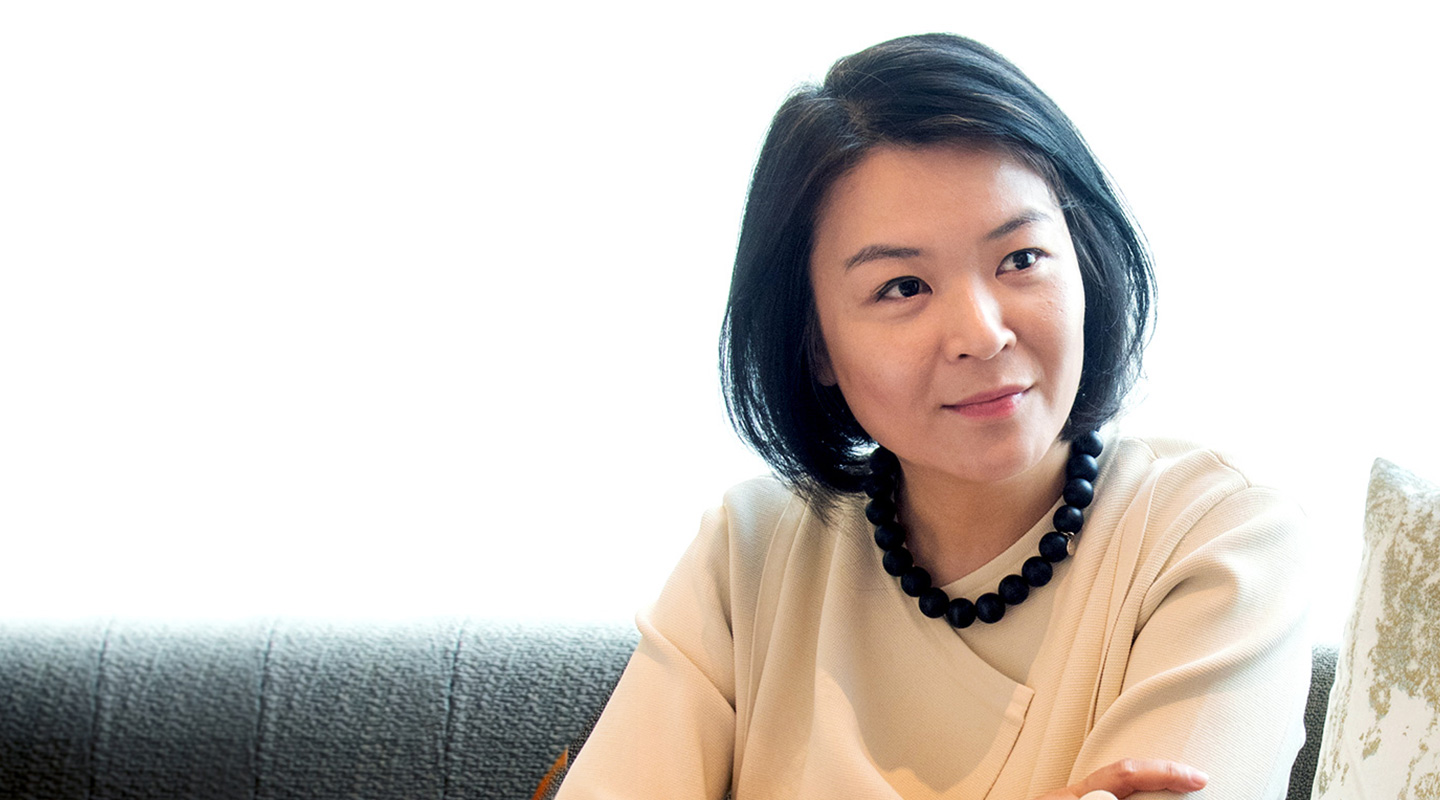 A distinctive gleaming modern tower emerged into sight while I walked along the bustling Harbour Road in the direction of The St. Regis Hong Kong. Stepping into the hotel's restaurant where I was appointed to meet Phiyona Au Yeung, I barely had time to peek out of the floor-to-ceiling glass windows when I came into eye contact with the architect herself.
This stylish graceful lady is among the first batch of graduates from the School of Architecture of CUHK. Straight after graduation, she joined DLN Architects Ltd, one of the four major architectural practices in Hong Kong. The St. Regis Hong Kong is her latest architectural brainchild and was built on the former site of the lower block of the China Resources Building. 'It was on the site's original foundation that we built this five-star hotel of more than 20 storeys high. As you can see, the build volume is very stable, with lightweight triangular aluminium plates lining the building's external walls. This makes the hotel façade glitter like a diamond in sunlight and under the evening lightings.'
Phiyona has been passionate about drawing since her childhood and she admires impressionist paintings the most. Believing that architecture is the most creative profession, she made up her mind to major in it when applying for admission to CUHK. 'Architecture is about bringing out the spatially best. I'm averse to formulaic designs and I always try to inject new ideas into every project I oversee.' Projects she has overseen include hotels, apartments, office blocks as well as recreational and entertainment facilities. Looking back on her career of over two decades, she still sees novelty in architectural work.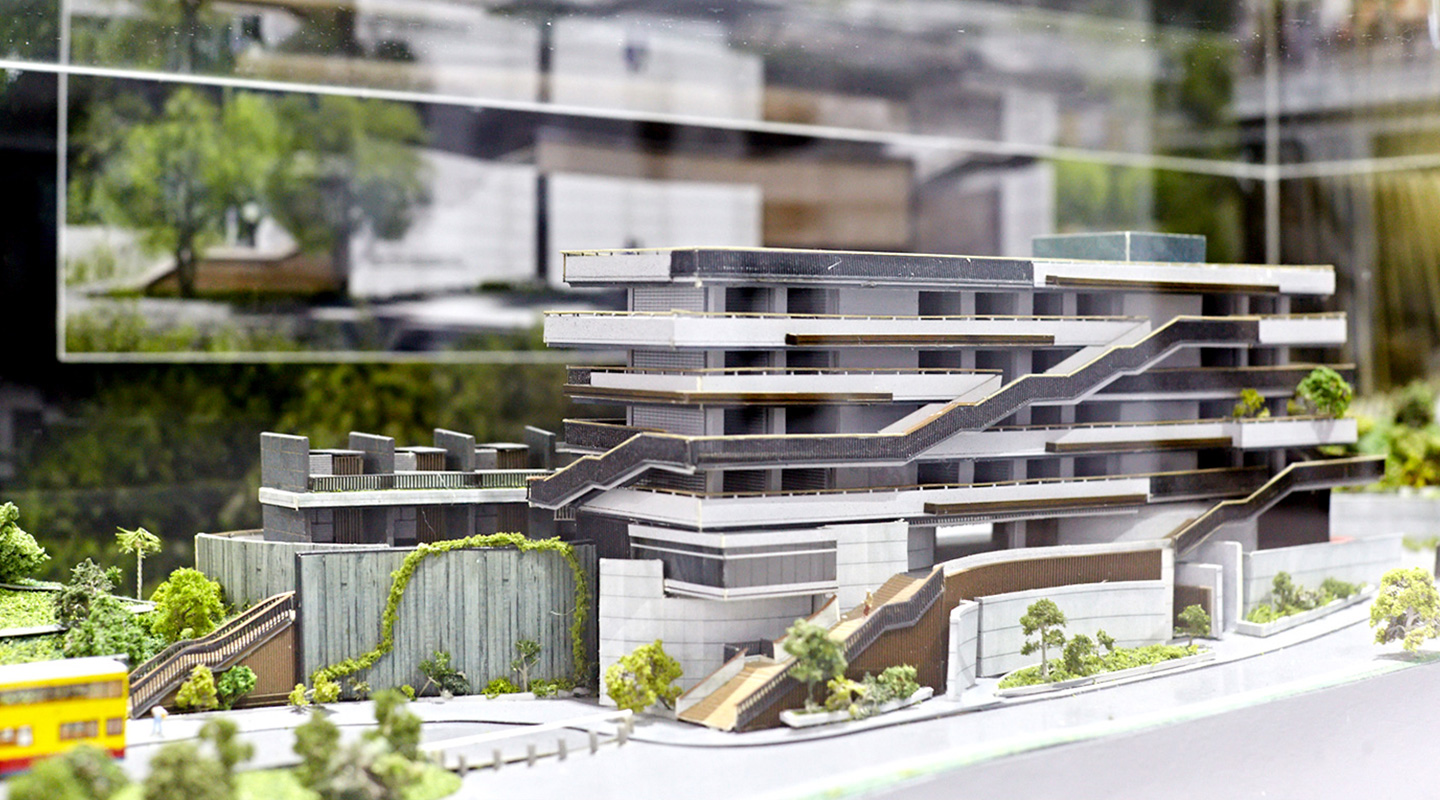 Besides functionality and aesthetics, Phiyona pays particular attention to how to create an ambience of community interaction. A case in point is the new phase of Wo Hop Shek Columbarium she designed. In spring and autumn every year, large crowds would visit the columbarium to pay respects to their ancestors. To divert traffic, she put two broad external stairways that connect with every floor but keep the upward and downward traffic separate. Each level of the building comes with a large balcony offering space for visitors to rest and socialize. Built around hilly contours, the two towers of the columbarium are like terraces that allow ample amount of sunlight and give the entire building cluster a sense of vitality and harmony.
Freespace at the West Kowloon Cultural District is Phiyona's chef-d'oeuvre, where performing artists from all over the world can meet and explore different genres. For this she has created The Box, the largest local blackbox theatre; The Room, a multipurpose venue; and The Studio for rehearsals and meetings. 'This design has done away with the distinction between the inside and the outside. The concrete material used for the external walls is used in the interior. The same material can have fine and coarse textures, just like a versatile actor can play different roles.' An external wall of The Box has also been given a polished surface to serve as a 16:9 screen for an outdoor crowd, who can at the same time savour the spectacular view of the Victoria Harbour.

Phiyona finds the Victoria Harbour unique in the world. 'It looks as though architects from different eras have executed different brushstrokes on the same canvas. From the first local skyscraper Connaught Centre (now Jardine House) to later buildings like Central Plaza and the Hong Kong Convention and Exhibition Centre, what we now see is an array of diverse architectural styles that contrast with but complement one another.' She cherishes Hong Kong's skyline diversity and uses it as a metaphor for her architectural style. 'I never limit myself to any particular style. Whether it is in the outward appearances, the materials or the construction process, the smallest detail can allow ample room for creativity. Every project of mine has its own distinctive features.'
Phiyona credits her thesis supervisor Prof. Steve Haughton for what he inspired in her: 'He made me realize that a flower drawn doesn't necessarily have to look like a real flower. Buildings themselves are open to various deconstructions.' In 1997, she designed a 'decentralized' museum for her thesis titled 'Hong Kong Museum of History'. In this alternative museum, historical artefacts are kept at their original places in the community to showcase the stark contrast between then and now. From the buildings and ways of life from different periods, the visitors can trace the trajectory of history and rethink what history really is.
Hong Kong's sky-high property prices and fast-paced urban lifestyle mean that architectural projects from design to approval are becoming increasingly complex and every architect is generally required to multitask. Phiyona believes that female architects have a vital role to play in this context: 'As teamwork is highly valued in the profession, females have an edge in facilitating collaboration and resolving conflicts.'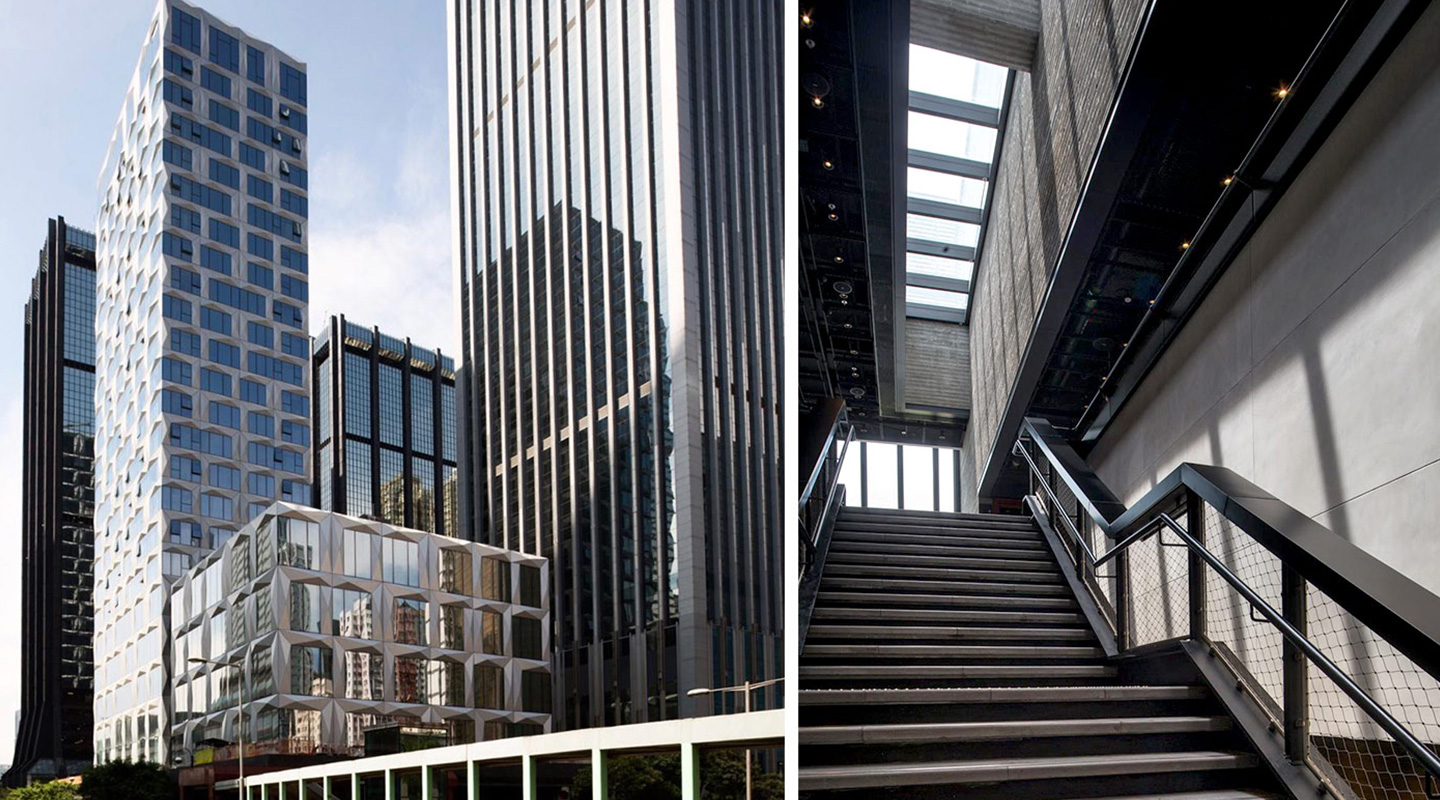 Notably, most females will reconsider their career priorities with their changing roles in the family. 'This is an issue common to various professions. I have formulated family-friendly measures to enable my female colleagues to take care of their family needs. Personally, I believe it is beneficial for females to hold onto their careers because such experiences would facilitate their personal growth and inspire their own children.' After being a company director for over a decade, Phiyona has recently stepped down to take the role of a consultant. She is taking stock of her two-decade career in preparation for embarking upon the second half of her life.
Phiyona's professional role model is Zaha Hadid (1950–2016), a female architect widely praised for her visionary and trailblazing works. When Hadid first set foot in Hong Kong in 1981, the natural topography of the Victoria Peak inspired her to design a streamlined structure that dovetails with the hills and won her the top prize in the Peak Club competition and launched her successful international career. 'Over many years, Hadid had stood firm by her avant-garde concepts, which eventually gained international recognition. I am full of admiration for her courage to innovate and challenge the status quo.'
The setting sun sprayed its radiance across the sky above the Victoria Harbour, giving an impressionist tinge to the horizon. Each passing cloud was a work of chiaroscuro as unique as each of Phiyona Au Yeung's hotels, apartments and office blocks.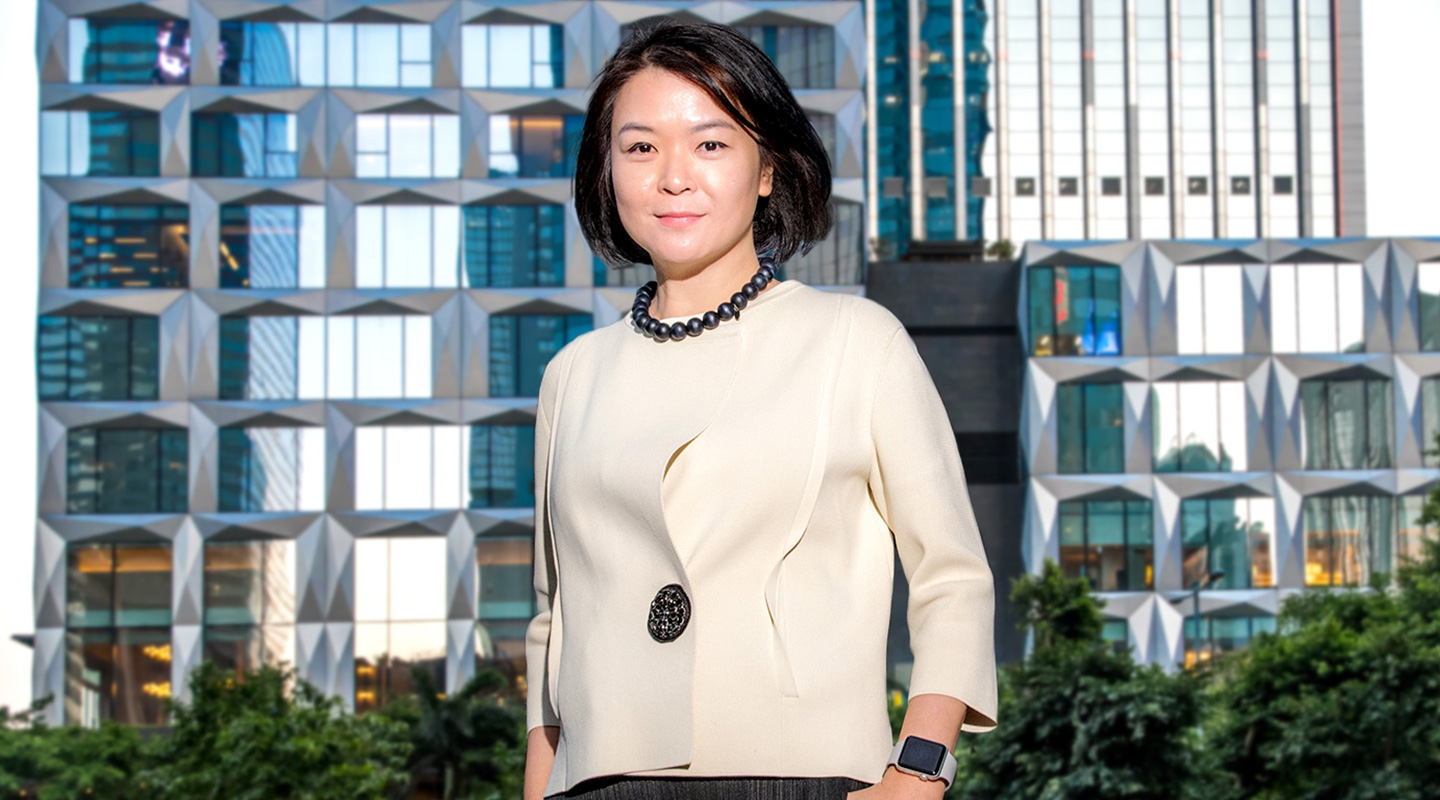 Reported by Jenny Lau, ISO
Photos by Tim
This article was originally published on CUHK Homepage in Dec 2019.