Huang Binhong (1865–1955) is primarily famous for his paintings, but from the classicism of his calligraphies can be seen traces of Chinese landscape paintings, particularly in the use of luxuriant layers of thick dark ink. He was an ardent imitator after the styles of Ouyang Xun, Chu Suiliang and Yan Zhenqing, famous calligraphers in the Tang Dynasty. The latter's influence shows in particular in Huang's bronze scripts. Several characters in this heptasyllabic couplet have not yet weaned from their hieroglyphic prototypes. Done in his typical style of inky and weighty strokes, the couplet is a remarkable illustration of how Huang has successfully merged calligraphy and painting.
The couplet is a gift from CUHK's third Vice-Chancellor, Prof. Charles K. Kao, and his wife to the Art Museum. Huang inscribed the calligraphy in 1948, when he was 84. The couplet was a gift to his close friend Gao Chuiwan (1878–1958) in celebration of Gao's 70th birthday. An artist and bibliophile, Gao was the grandfather of Prof. Charles K. Kao (b.1933). Huang and Gao's close relationship dates back to their younger days when both were fans of art and literature and concerned about national affairs. Gao was a key member of 'Nanshe', a literary group during the Chinese Revolution of 1911 and Huang was a supporter of the Hundred Days' Reform in 1898. According to the inscription, Gao's eldest son Jun Jie presented the Chuiwan Tower Collection of Poems to Huang, which brought back fond memories with Gao. In the inscription, Huang modestly claimed that his work was 'unskillful and careless, though in the hope to amuse you', which underscores the close relationship between the author and the recipient.
Huang was no stranger to Hong Kong or doing life-drawings here. He put down on canvases his passage through Hong Kong on his way to Guangzhou in 1928—The Hong Kong Landscape portrays Hong Kong's sea view from a summit, and The Picturesque Hong Kong depicts the Deep Water Bay and the Repulse Bay. He was hailed by Ta Kung Pao as the best painter when it comes to depicting Hong Kong scenery. Huang's bonding with the city is revived with Prof. and Mrs. Charles K. Kao's generous gifting of the Heptasyllabic Couplet in Bronze Script—a gift from Huang to Professor Kao's grandfather Gao Chuiwan—to the Art Museum.
(This couplet is now showcased in the 'Spirit of Sharing' Exhibition at Gallery IIB of the Art Museum)
The inscription in running scripts: Mr. Pa Sou (Gao's alias) celebrates his 70th birthday in the 12th month of the year dinghai. His sagacious son Jun Jie published Chuiwan Tower Collection of Poems for him and sent it to me. Many of the rhymes were of pleasure of friendship and landscape. Old friends enjoying longevity together, I cannot help reading them over and over again with heartfelt thanks. Therefore I composed this couplet referring to epigraph and eulogy and wrote in seal script of the Zhou dynasty, it is unskillful and careless, though in the hope to amuse you. Huang Binhong of the Huangshan, at the age of 84.

Translation of the couplet
New drum cast with vibrant gold Literary works engraved for memorable gathering
Square seals with white characters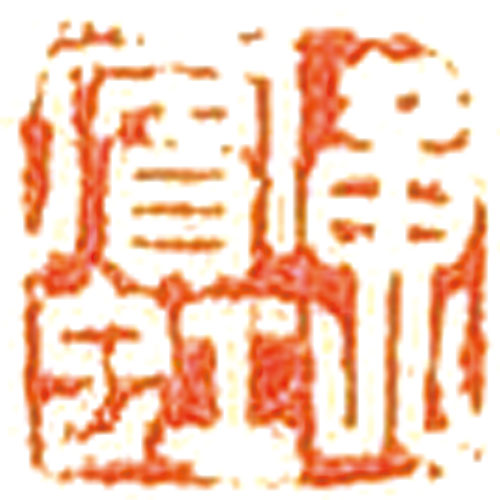 Huang Binhong (the calligrapher)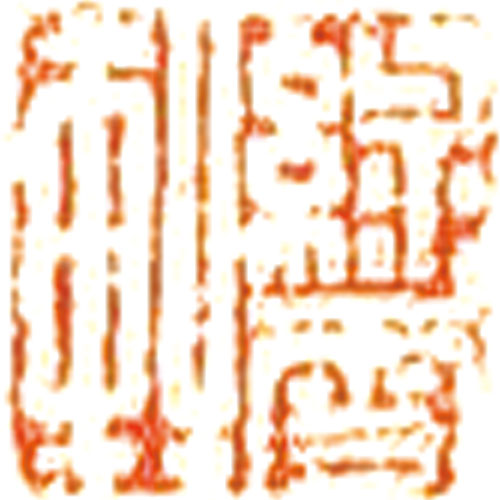 Lùxue Xuan
Green Snow Balcony (the calligrapher's studio)
This article was originally published in No. 485, Newsletter in Oct 2016.