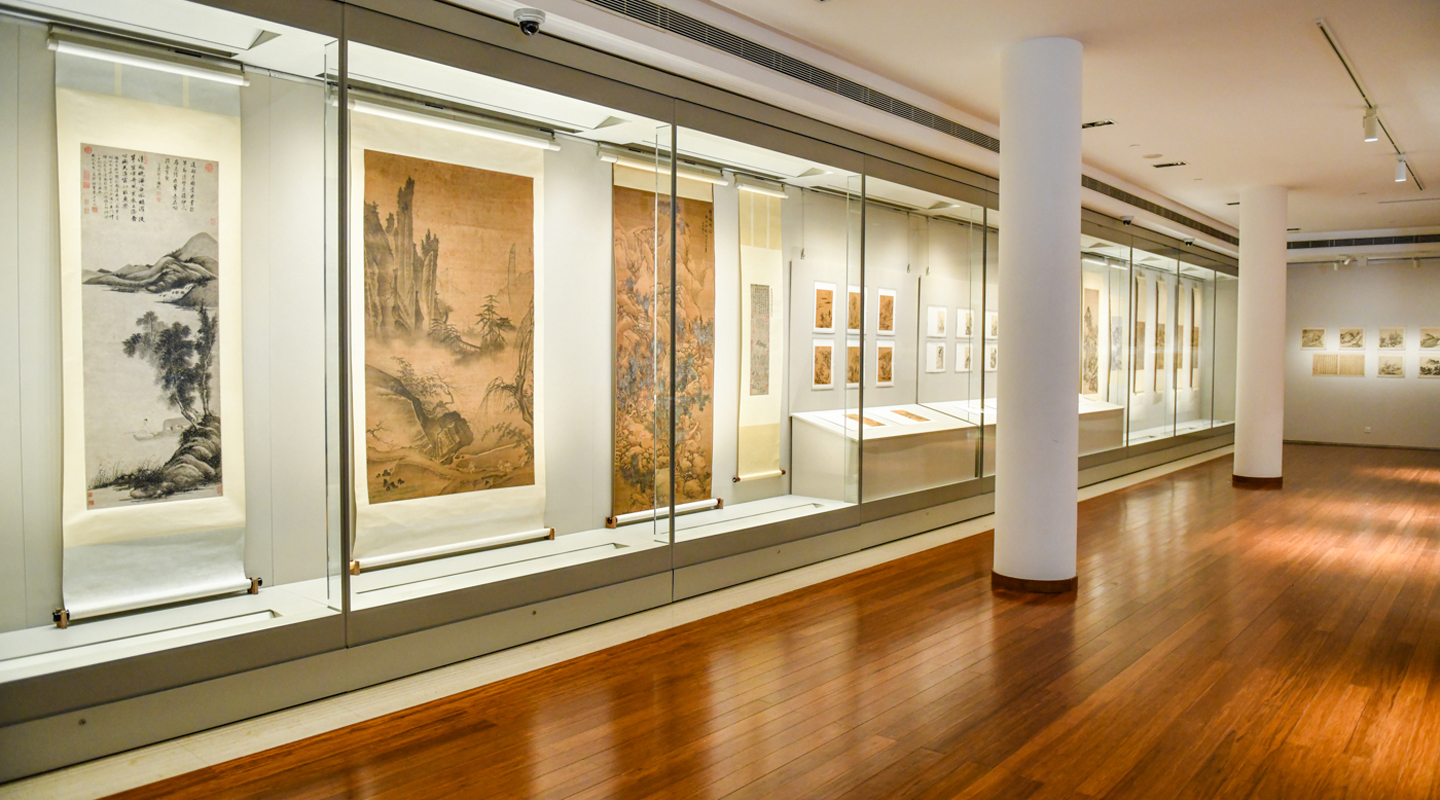 Museum display cases serve to protect artworks from theft, vandalism and fluctuations in humidity. Artworks such as paintings, calligraphy, and textiles are prone to environmental risks. Standard and best practices oblige museums to mitigate these risks while providing access and pleasure to museum visitors. Having reliable and durable cases are thus of paramount importance to museum operations.
The Art Museum of CUHK is grateful to the Bei Shan Tang Foundation for funding the installation of state-of-the-art showcases in Gallery 3 and Gallery 4 in its East Wing. After half a year of research on various brands, Goppion—an Italian firm founded in 1952 that builds showcases for museums worldwide, including the Victoria and Albert Museum, the Museum of Fine Arts, Boston, and the Hong Kong Museum of Art—was selected in 2019. It was tasked with creating four sets of cases measuring over 60m in total length, which effectively span the length of the galleries. As the cases are intended primarily for paintings, calligraphy and rubbings, the depth of the cases are approximately 70cm, which allows viewers to observe the artworks up close, while leaving sufficient room for slanted decks for displaying handscrolls at an angle.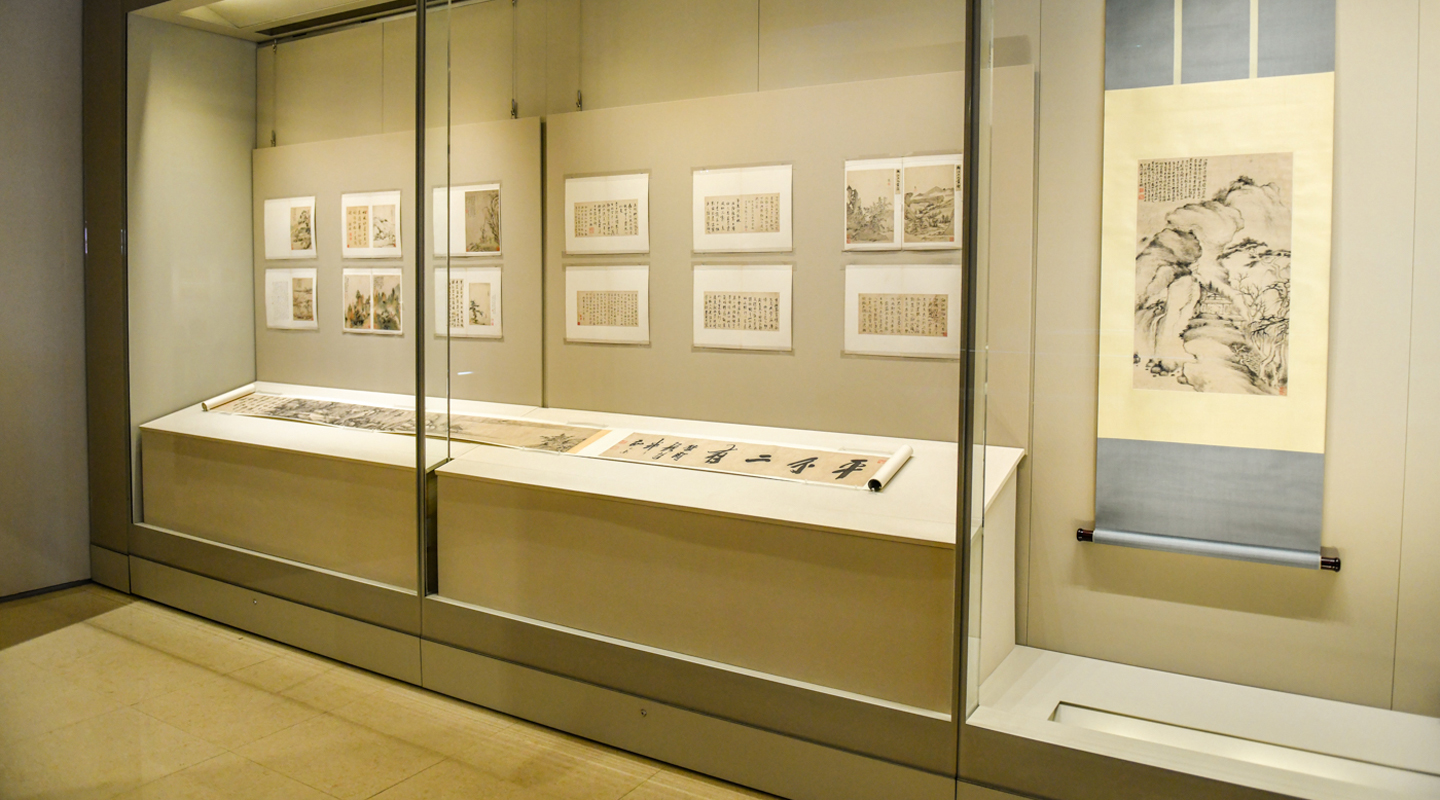 For protection against theft and vandalism, the cases are equipped with anti-bandit glass tested to withstand impacts equivalent to a steel ball dropping from 9m high and with double-lock systems on top and bottom of the cases. Inside the showcases where delicate artworks come into contact with the display boards or where scrolls are hung, forex boards covered with conservation-grade fabric by Création Baumann are also used so as to better protect the exhibited items in the long run.
To offset fluctuations in temperature and humidity levels, three mechanisms are at play. First, the cases need to be airtight—less than 0.125 AER (i.e., Air Exchange Rate, the amount of airflow required to ensure quality indoor air circulation in a specific room or setting) —to create a stable environment. The parts that comprise modular cases stretching over 15m long are assembled with military precision, and the glass doors that are designed to open and close regularly for installing art are sealed shut with patented gaskets. Then, the humidity level is adjusted according to the conservation needs of the objects—e.g., 50-55% RH for the display of paintings—through electrolytic membranes. This highly innovative membrane works on the molecular level and only requires electric current to break down water vapor into hydrogen and oxygen ions. This dehumidifying process operates on a noiseless and energy-efficient system without the need to fill or empty a water tank. The system is also backed up with hygroscopic (humidity absorbing) materials to keep humidity stable in case of electrical outage.
We did two tests on the showcases to ensure their effectiveness. First, we set the humidity levels at 35, 45, 55, and 65%RH respectively with acceptable deviation at <5%RH. It took four to seven days to achieve the desired humidity levels. Then, we lowered the range of acceptable deviation to <2%RH, and it took three days to achieve the desired consistency. Having passed the tests in flying colors, the showcases are now ready to be used.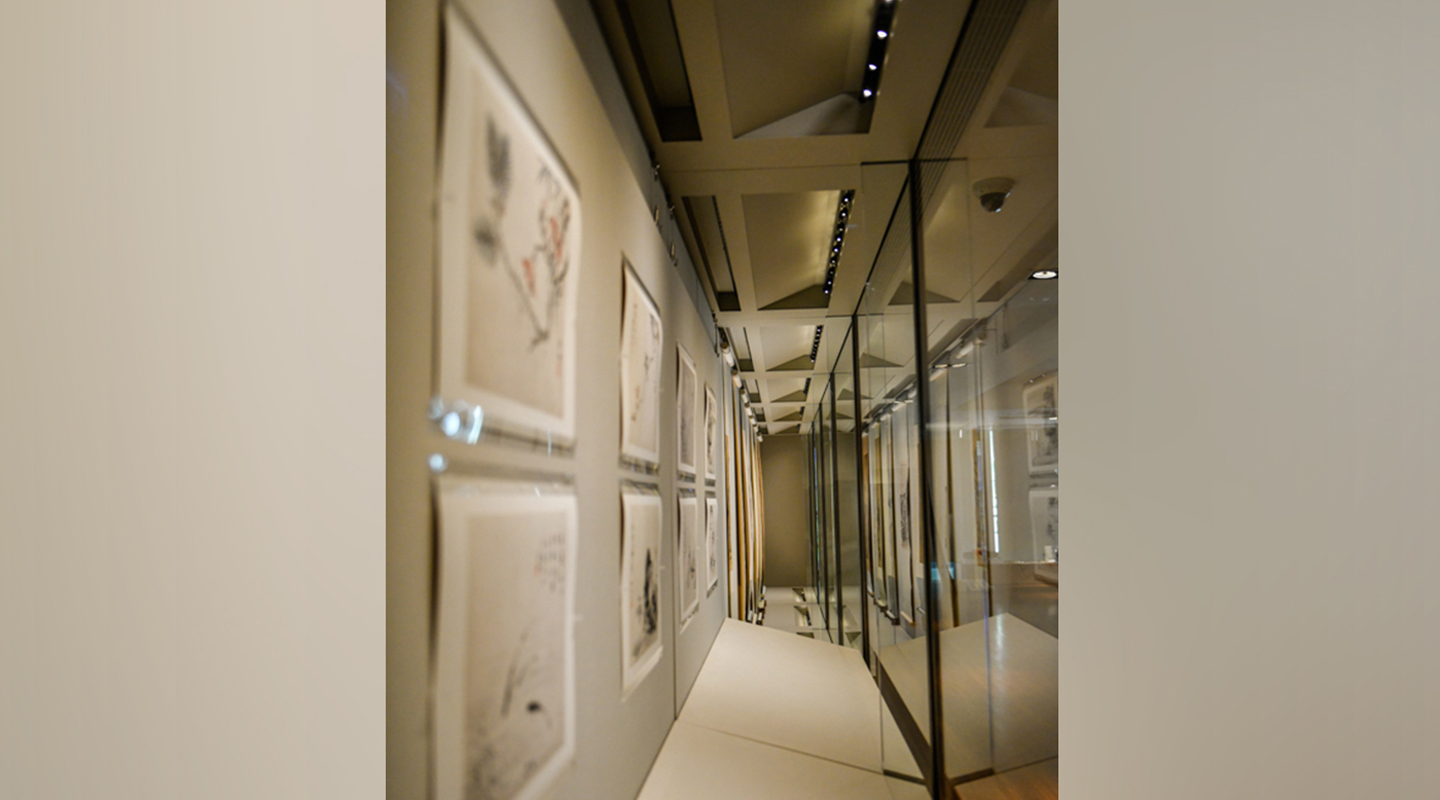 To enhance optimal viewing effect, the cases use non-reflective, extra-clear laminated glass, and the dual lighting system for wallwashing and spot lighting is based on LED technology with remote control through Casambi Bluetooth system. The light tracks are partially concealed in order not to interfere with art viewing. In short, the new showcases will significantly enhance visitor's experience at the Art Museum.
The construction, shipping, and assemblage of the cases took 17 months (including 3 weeks of quarantine endured by our Italian colleagues). They were installed after the galleries had been upgraded with a new HVAC system, new LED lights, welcoming glass doors, as well as cosmetic builders' works on the ceiling. Galleries 3 and 4 can now maintain perfect climate condition for displaying art safely. Timely completion of the cases will enable the museum to mount a special exhibition on Late Ming China that features hundreds of masterpieces from the Shanghai Museum and other prominent collections later this fall. Until then, masterpieces of Chinese painting from the Bei Shan Tang will be shown literally in a new light. As the Art Museum celebrates its Golden Anniversary this year, the new showcases are nothing short of a gift that will keep on giving back to the community.
Dr. Josh Yiu
Director
Art Museum
Photos by gloriang@cuhkimages