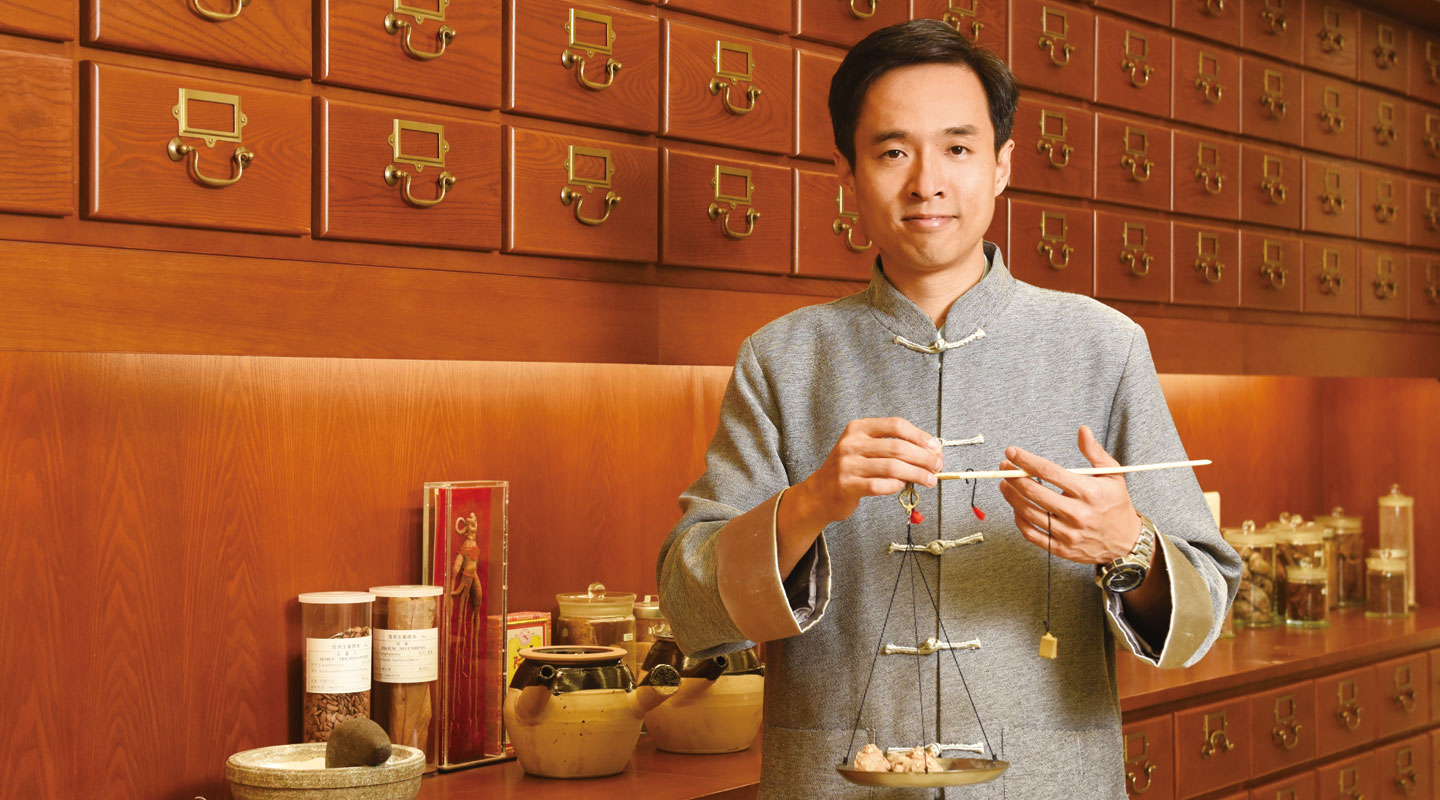 Dr. Lee Yu-ming
Lecturer, School of Chinese Medicine
Founder of Chinese Medicine for All
You have been learning Chinese medicine in different places since 2000. What insights have you derived?
I completed my bachelor's and master's degrees in Chinese medicine at the Hong Kong Baptist University. As Hong Kong's programmes are mainly theory based, I decided to apply in 2009 for PhD in Chinese internal medicine at the Beijing University of Chinese Medicine, where I engaged in clinical practice with local teachers for three years. I was fortunate to have encountered many brilliant teachers. They enlightened and encouraged me to further explore traditional Chinese medicine. In 2012, I furthered my inquiries with a post-doctoral research at the Institute of Basic Theory of Chinese Medicine of the China Academy of Chinese Medical Sciences. The current median age of Chinese medicine practitioners in Hong Kong is around 60. The main reason is that Hong Kong had been recruiting mostly Chinese medicine practitioners from mainland China before 1997 and this segment is now approaching the retirement age. Although there has been an increase in the number of students studying Chinese medicine, young and experienced Chinese medicine practitioners are still in short supply in Hong Kong. Therefore, our generation would be the torchbearers to promote the sustainable development of traditional Chinese medicine and the nurturance of local talents.
Why did you establish the 'Chinese Medicine for All'?
I once led some students on a cultural exploration trip to the Philippines when I was studying my master's programme. During the trip, I chanced upon a local voluntary acupuncture event and was invited to help when the organizer knew of my Chinese medicine background. Chinese medicines are highly affordable and require only simple equipment for treatments, which is convenient for conducting medical consultations in less affluent places. When I returned to Hong Kong, I joined hands with a group of like-minded young Chinese medicine practitioners and founded a charity organization, 'Chinese Medicine for All'. The organization strives to treat and prevent diseases among people living in poor areas with Chinese medicine.
Why did you choose the Philippines as the first location for voluntary Chinese medical consultation?
We chose the Philippines as the locals already had certain familiarity with Chinese medicine. Some of the locals even acquired the techniques of acupuncture. We are also actively exploring other areas to serve more people in need and have set foot on poor villages in regions such as Cambodia and the Thailand-Burma border.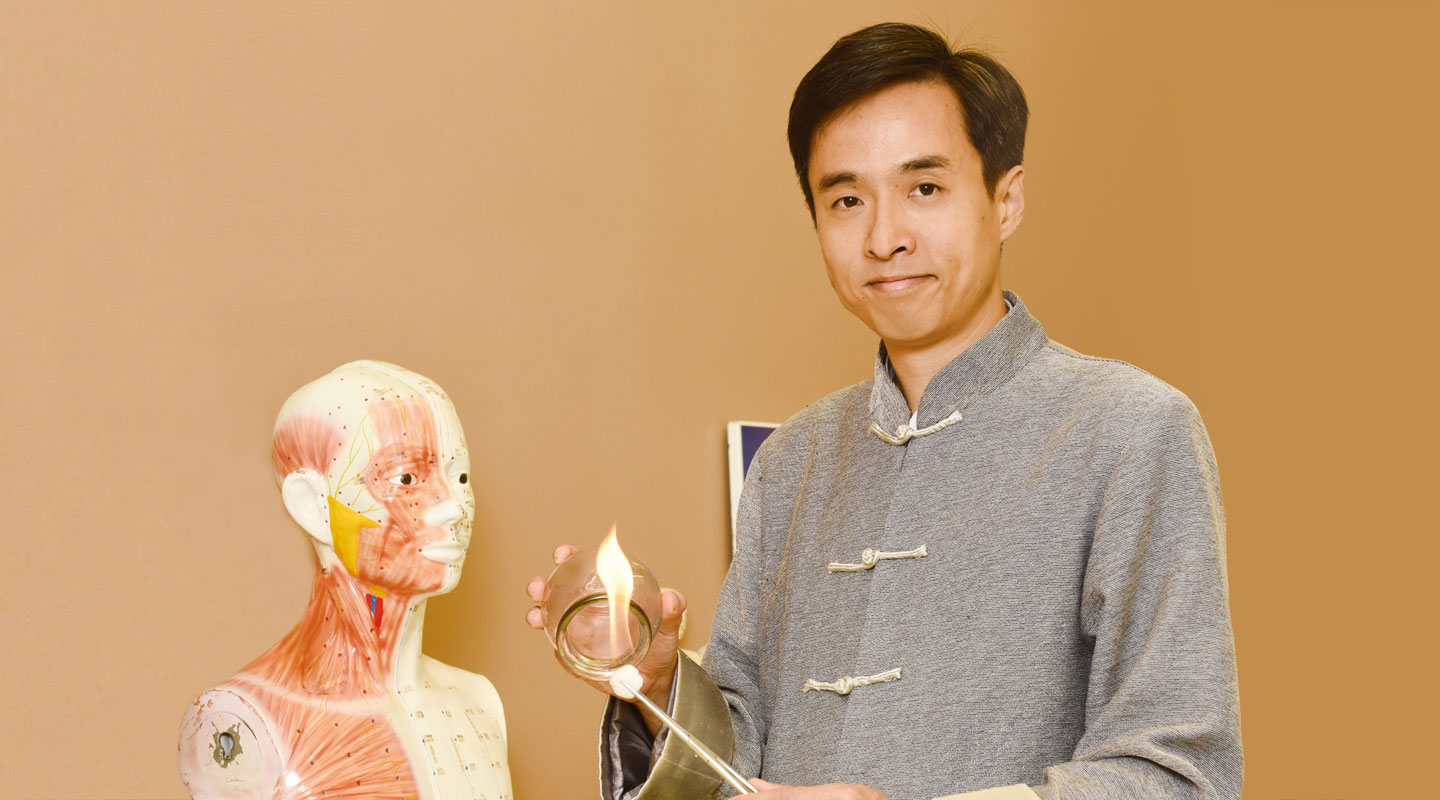 Could you share with us an unforgettable episode of voluntary consultation?
I once encountered a 36-year-old patient. While being completely normal during the daytime, she would become mentally disturbed and keep talking to herself at night. The villagers thought she was possessed by evil spirits and turned away from her. Through our conversations, I realized the patient had not slept well for 21 years. I had not come across such a case before, but it reminded me of a similar example in Shanghan Lun, a traditional Chinese medical book. I treated her with reference to the prescriptions in the book, and the patient's condition gradually improved after several sessions of acupunctures and medical treatments.
I visited the same place after a year, and the patient's mother told me she had not had any reoccurrence of the nighttime symptoms. All these successful cases not only enhance our clinical experiences, but also boost our confidence in promoting our voluntary medical sessions and the virtues of Chinese medicine—simplicity, convenience, effectiveness and affordability—to different regions around the world.
You have been a vegetarian for many years and are the chairman of the Hong Kong Vegetarian Society. Does Chinese medicine promote this diet?
Chinese medicine does not oppose meat-eating, but it does support vegetarian diets as they could prevent a wide range of diseases. According to Huangdi Neijing, a traditional Chinese medical treatise, meat-eating could have undesirable physical and mental consequences. Sun Simao, a renowned doctor in the Tang Dynasty, was also extremely cautious in the use of animal drugs such as eggs (eggs were treated as drugs in ancient times).
You believe that all physical illnesses are related to mental issues. Would you share with us some tips in maintaining physical and mental wellness?
The art of Chinese medicine concerns the interrelationship of mind and body. We believe that many physical illnesses originate from emotional issues. Apart from medical treatments such as acupuncture, there is also psychological therapy in Chinese medicine, in which physical illnesses could be cured through dialogues with patients and helping them to release pent-up frustrations. To maintain mental and physical wellness, you have to begin with understanding what your real problem is and then accepting and embracing your own emotions. It is only through knowing how to take care of yourself and achieving peace of mind that your body will be healthy.
This article was originally published in No. 486, Newsletter in Nov 2016.