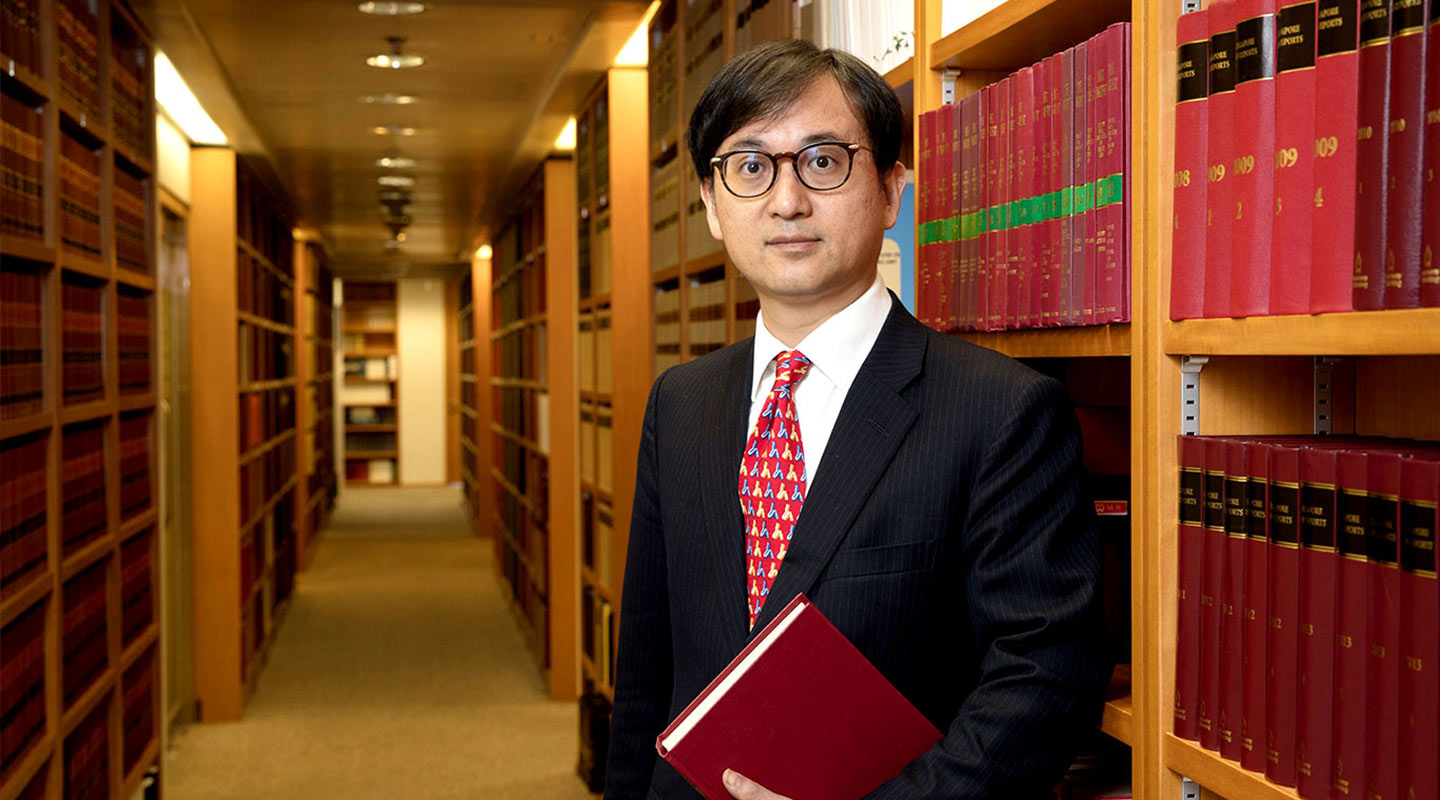 Among the practising barristers in Hong Kong registered with the Hong Kong Bar Association, there are only 99 senior counsels. William Wong is one of this select group. He was impeccably dressed for the interview for this article, sporting tortoiseshell glasses and a bright red tie. The herringbone pattern on the tie, on closer inspection, turned out to be the 'Glorious United Man' insignia of United College. Adjusting his tie, he responded with a tinge of pride: 'Smart, eh?'
As a United College business administration graduate, majoring in finance and minoring in economics over 20 years ago, how has he become a legal eagle?
'In the business administration programme, two compulsory courses were related to law. One is company law and the other is business law. After getting to know what law is about, I found the subject to my liking and getting straight A's was a piece of cake. So I made up my mind to pursue law instead,' he said matter-of-factedly.
After receiving his BBA in 1994, William was awarded a Rhodes Scholarship to study law at the University of Oxford. A Rhodes Scholarship is regarded one of the hardest to get worldwide. Each year, there is only one Rhodes Scholar from Hong Kong. 'It was a huge stroke of good luck!' he recalled, still relishing the moment of glory after all these years.
Before returning to Hong Kong in 1997, he had completed his three-year Oxford Jurisprudence programme in just two years. He qualified as a barrister after a year of pupillage and, in 2013, was appointed a senior counsel.
Having fast-tracked from barrister to senior counsel in merely 15 years, William attributes his success to 'preparation, preparation and preparation'. 'When you see a barrister putting forth watertight arguments in court or cross-examining a defendant with precision and pertinence, you can be sure that he must have spent hours reading up on documents to grasp the gist of the case and precedent cases. If you take each and every case seriously and do your homework properly, you will impress the judge and the opposing counsel with your clear and coherent delivery. You will thus win your clients' trust and build your reputation gradually.'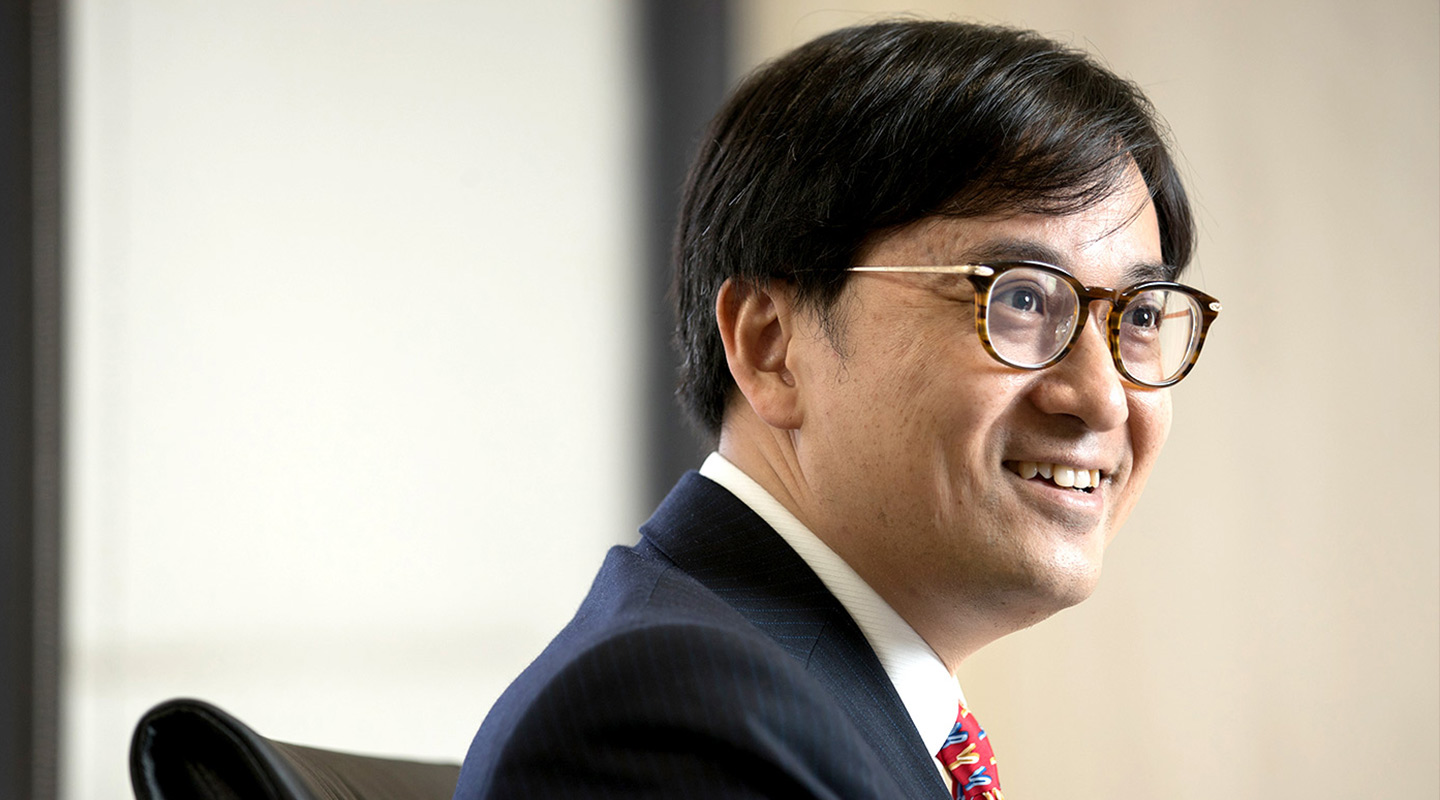 He made a name for himself with such high-profile cases as the prosecution of Tiger Asia Management LLC in relation to allegations of its insider dealing, and an application to freeze HK$1.6 billion in assets of Huang Guangyu, the former Chairman of GOME Electrical Appliances Holding. With such excellent track record in securities laws, since 2014, he has served the Securities and Futures Commission (SFC) as a Non-Executive Director, taking up the role of formulating securities market policies. Deriving enormous satisfaction from acting in the public interest, he added, 'Sound policies are essential to financial gatekeeping. This helps us to safeguard our core values and to raise Hong Kong's profile as an international financial centre. I am more than happy to work pro bono for such meaningful purposes!'
Following stock analyst David Webb's recent list of '50 Hong Kong stocks not to own', the mixed performance of local stocks became the talk of the town. According to William, SFC is determined to consolidate the local stock market and curtail stock price fluctuations. The new-share listing threshold was set to rise across the board.
'There are over 1,000 listed companies in Hong Kong. How many of them are safe bets for the small investors? Raising the listing threshold is meant to offer investors greater protection. Only by improving the quality of listed companies and protecting small investors from rip-offs can we attract more investment and maintain the long-term competitiveness of Hong Kong as a global listing platform.'
Currently Chairman of the Hong Kong Bar Association's special committee on China practice development, William is also in a position to help the new generation of Hong Kong barristers to tap into the mainland market. He pointed out that as more and more PRC corporations expand their overseas investments, demand for international commercial arbitration grows. However, as things stand, this practice area is monopolized by English barristers. 'The Bar of England and Wales often sends delegations to Beijing and Shanghai to promote their services in this regard. So when it comes to going to court, PRC corporations would opt for English barristers from afar instead of Hong Kong barristers right next door. Isn't it ridiculous?' he exclaimed, banging his fist on the desk.
'I always remind my pupils that if they could all beat their English counterparts in law exams at Oxbridge, there is no reason to lose out to them in practice. Hong Kong barristers are not only bilingual and triliterate, they are also well versed in Chinese culture. This should give them the edge in handling international arbitration cases for PRC corporations.' Over the years, William has taken 38 pupils.
'The younger generation of barristers should be confident and self-assured, and have the courage to take on competitors on the world stage. If the cyclist Sarah Lee can become an Olympic medalist, why can't Hong Kong barristers make it big internationally?'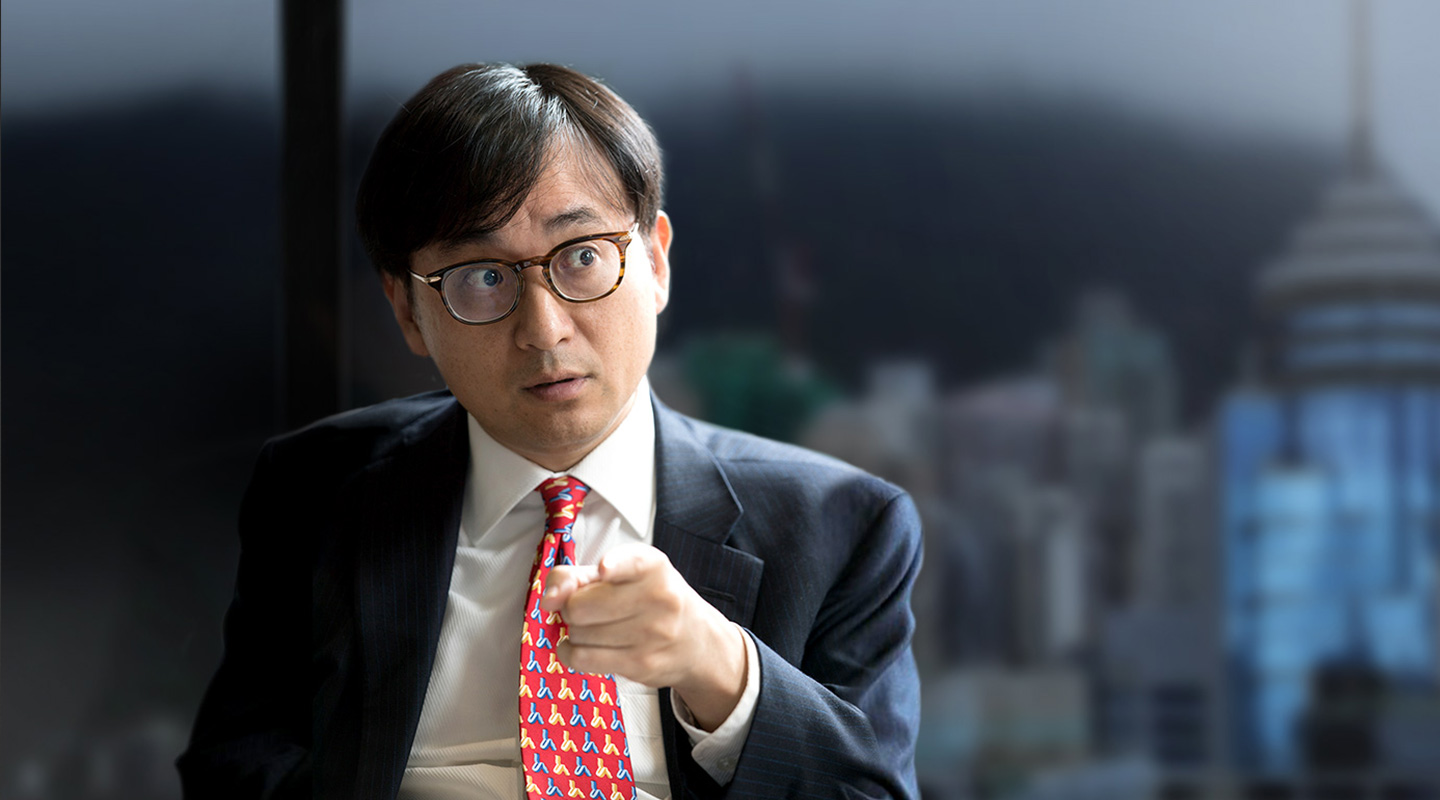 Once a United College student, William is now one of the College's Trustees. When asked for one piece of advice to share with his younger alumni, he answered, "Whatever your calling in life is, there can be no success without passion. If you have passion, you will work hard. Practice makes perfect. You will eventually make a name for yourself. What a miserable life it will be if your first thought every day is 'Time for work again. Such a pain!' That's why during the four-year university education, the most important thing is to find your true calling in life. Then each morning you will wake up thinking: 'So good to keep on doing the things I like!'" From the spark in his eyes and his lively gestures, no doubt the latter thought is what always stays in his mind.
Reported by Christine N., ISO
Photos by Keith Hiro
This article was originally published on CUHK Homepage in Jul 2017.