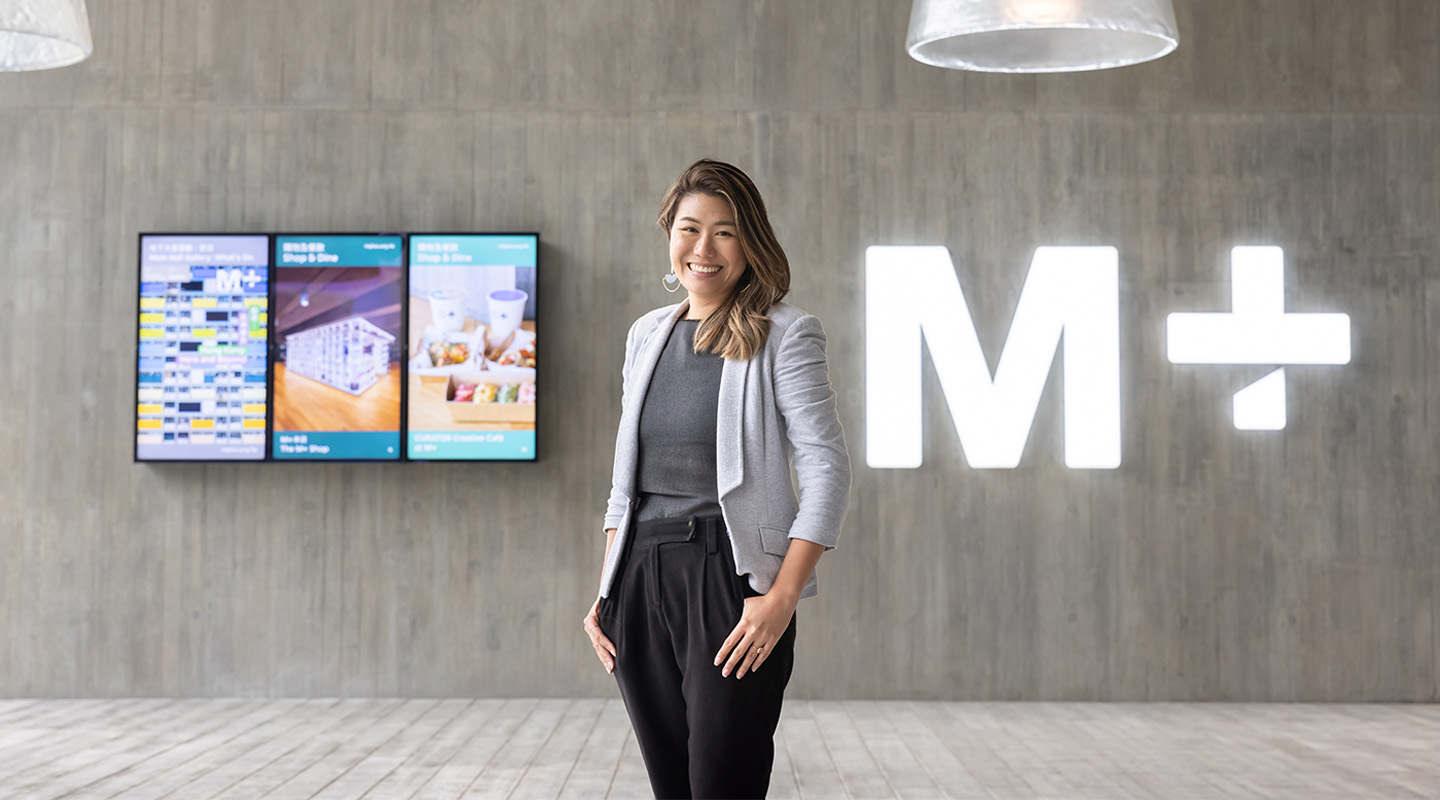 Ten days after the opening of M+ museum, on a chilly morning, I go to the much-anticipated arts hub to talk with Leanne Tse. At the appointed time, she dashes out to meet me from the Conservation and Storage Facility opposite M+ building, their designs masterminded by the Swiss firm Herzog & de Meuron which is behind London's Tate Modern. The austere cubic Facility boasts an impressive range of black-framed windows, through which the neon cow sign of Sammy's Kitchen and the neon rooster of Kai Kee Mahjong are subtly visible. 'This is where I work. We are the ones who stay closest to the artworks,' Tse explains. In the law graduate who is registrar for acquisitions and documentation at the contemporary art and design museum, a little girl lives. Her humility and reassuring solidity come otherwise from a stimulating and rigorous upbringing: Tse's father is a learned geography professor, the first Shell Scholarship recipient at CUHK who pursued doctoral study in the London School of Economics and Political Science in the 1960s. Her mother, a music aficionado, worked with Cathay Pacific. When she was small, Tse used to fly with her parents over long weekends, where they embarked on self-drive itineraries to savour sights and people unchronicled in travel books.
'As you travel, you get in touch with different cultures and see things that can't be seen in Hong Kong. You'll discover there is much to know, and much to learn. Back then we often went to Spain; a passionate culture it is, with colourful and exuberant art. I learnt Spanish later on and also took Spanish courses at CUHK. My parents and I enjoyed visiting historic sites. Maybe that's why I read archaeology thereafter,' she recalls.
Going to the elite Diocesan Girls' School, Tse was elected the most outstanding student by classmates in primary years. Expected to make the cut in both academics and extra-curricular activities, she threw herself into equestrianism, netball, dancing, drama acting and directing, harp, painting and foreign languages, and did all with flying colours. In considering what to study in university, the talented student had been at a loss. She turned to seniors for advice and learnt that law is as ideal as it is a foundational knowledge, which develops critical thinking and can be applied in diverse disciplines. At that time, she matriculated at Li Po Chun United World College; thinking that law might allow her to take an in-depth look at human rights and policymaking which her schoolmates often discussed, she went for the subject and enrolled in what was then School of Law at CUHK in 2007, a fledgling law school set up for just two years.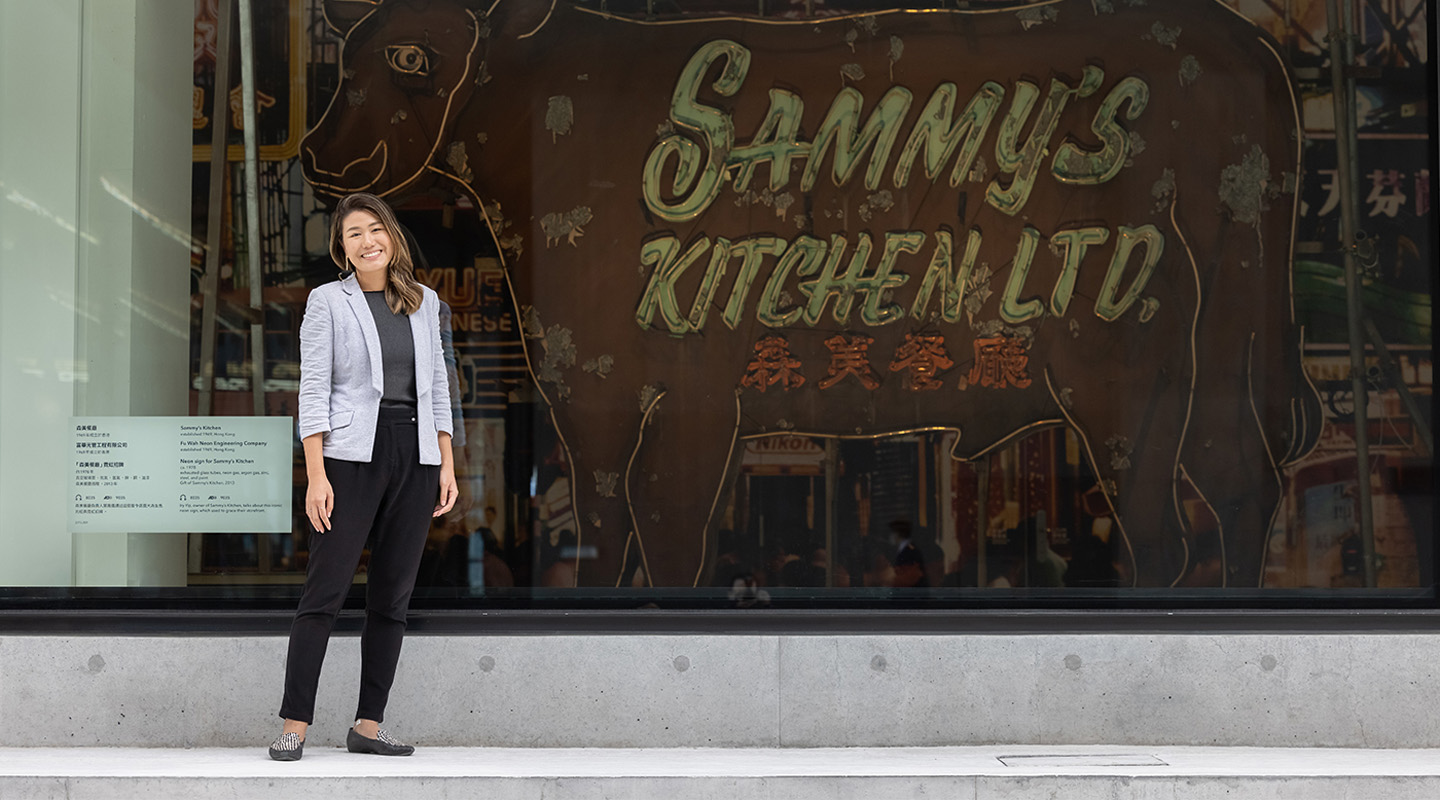 'You did theatre arts for your International Baccalaureate diploma; did you feel giving up the arts as you opted for law?' I ask.
'The arts are my hobby, and undergraduate training is not the end of my education. Before entering university I had been determined to pursue further study, and I always believe doing law would help me contribute to art in a special way.' The law student, it transpired, had kept art close to her heart throughout her study. Her undergrad final paper attempts to demarcate the fine line between creative freedom and respect for moral and religious sensibilities. Flying Oxford in 2012 to read for its Bachelor of Civil Law, Oxford's signature masters of laws programme for top LLB graduates, upon the one-million-dollar Esther Yewpick Lee Millennium Scholarship, she met an Australian professor who used to be a lawyer specializing in aboriginal cultural heritage. For her second year of study, she followed him to the School of Archaeology and became the only pupil of his and a distinguished archaeologist to study cultural heritage law.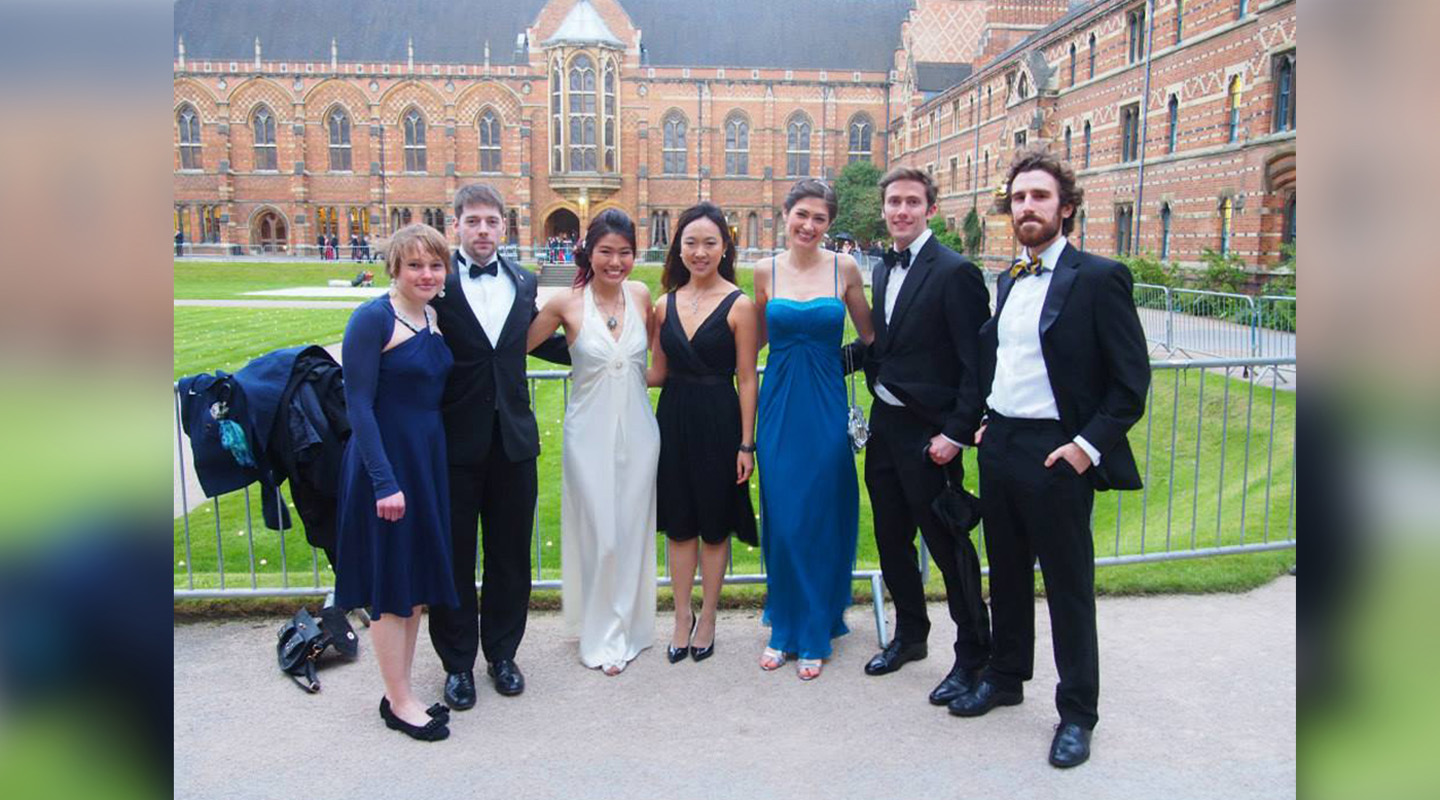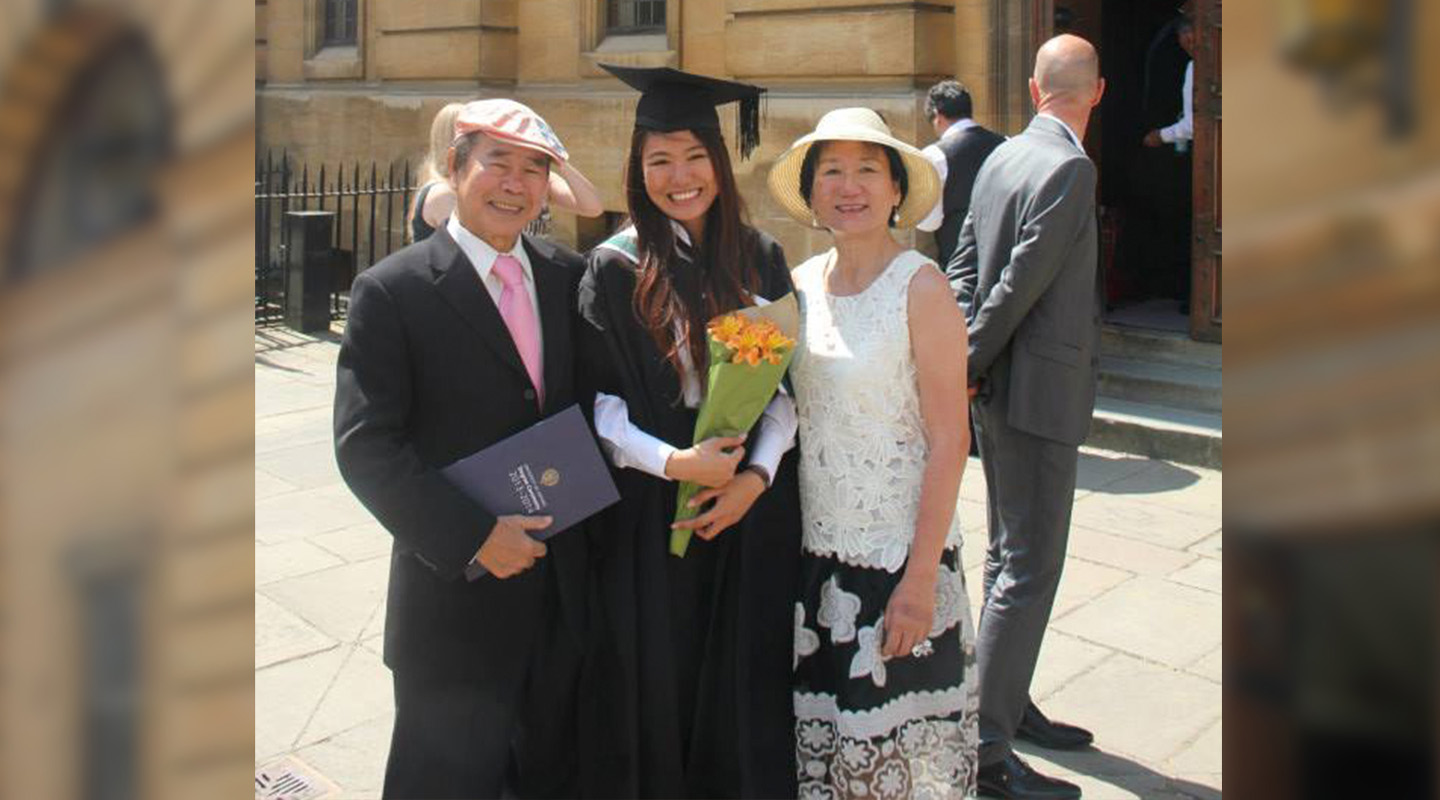 'It was an enlightenment—the law really has much to do with art. Cultural heritage deals in regulations of different countries and international treaties, how people manage the movement of artworks. The dream of combining my two interests is realized. Hong Kong has a relatively short history and controversies over cultural heritage are seldom heard of, but in foreign shores, it has been a major concern,' says Tse. 'I'd like to think my teachers were also pleased that a law student was taking an interest in this field. The heart and effort they put in mentoring me have always been an inspiration.'
Why Tse often comes across good teachers is because she is a good student. Knowledge, her example shows, is not meant for bolstering one's ego or status, but stems from a need to humble oneself in the face of a complex, beguiling world—and to cultivate the competence needed to safeguard people and things one cares. In 2014, amidst her busy traineeship at an international law firm in Hong Kong, she stayed in touch with art lawyers in the UK whom she met during her master's studies to think of ways to promote art law, while applying herself to understanding the local arts scene. Once she attended a talk by the Hong Kong Arts Administrators Association, where a registrar of M+ hailing from the US talked about her daily work. That the US is a prominent art law jurisdiction and her work is closely related to law prompted the legal professional to raise a question to the speaker and to discuss further after the talk. Three months later, she received an e-mail from the speaker saying that M+ urgently needed a registrar well versed with the law to manage the acquisitions, and urged her to apply for the post.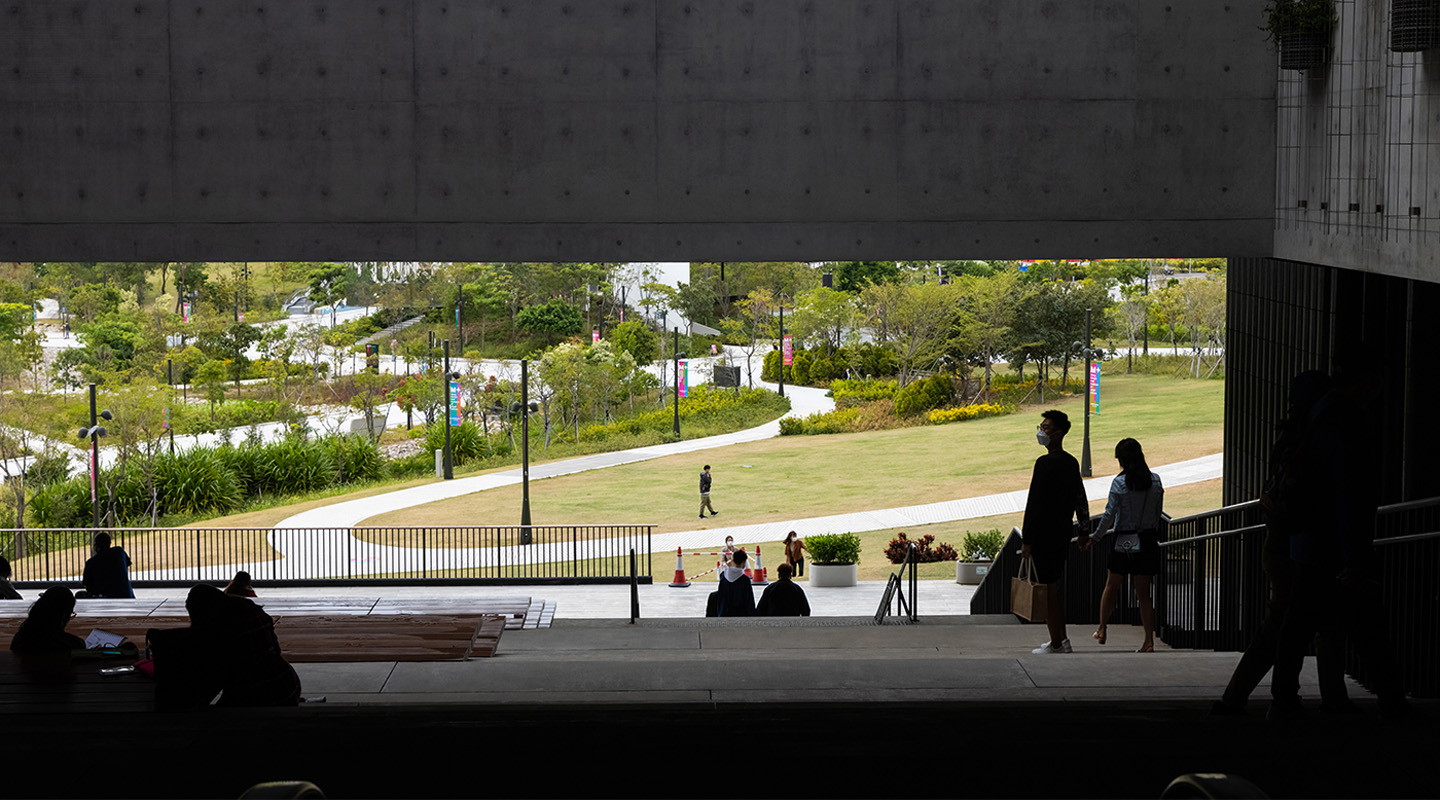 'It was a tough decision to make. But ever since 2008, everyone had been saying the West Kowloon Cultural District is the city's largest infrastructural project like no other. And M+ is a brand new museum; how often do we get to build a museum from scratch?' The dream of a lifetime suddenly became palpable. At the end of 2017, she joined M+, and the American registrar is her supervisor.
One does not need to look beyond Tse's grin and the stars in her eyes to tell whether the career move was right. 'A museum career is meaningful—we work to preserve, protect, and promote culture.' At M+, she is in charge of managing and accessioning artworks. The curators having decided on which artworks to buy, she has to investigate the seller's background and verify her title to artworks in question—a process called due diligence. Once it is passed, she would draft legal documents that establish the rights of both parties. 'Once an artwork is bought, it will be part of a permanent collection. Everything has to be done properly from the start,' she says. Artworks are shipped to Hong Kong from all over the world; upon their arrival, she and her colleagues in the registration team would be the ones who open the boxes. Next come checking and cataloguing, the latter involving taking photos, recording available information and ensuring all facts are correct. Giving careful thought to storage and preservation strategies and wrapping materials, they would decide on how to store and preserve each unique artwork. From this February right through to the museum's opening, Tse and her team had had a crunch time: with artworks accruing for nearly a decade arriving at the new Conservation and Storage Facility one by one, they had to ensure the six-storey storage was spick and span, while sending the artworks out promptly for restoration, photoshooting, and eventually display in the galleries—all the time overseeing their movement.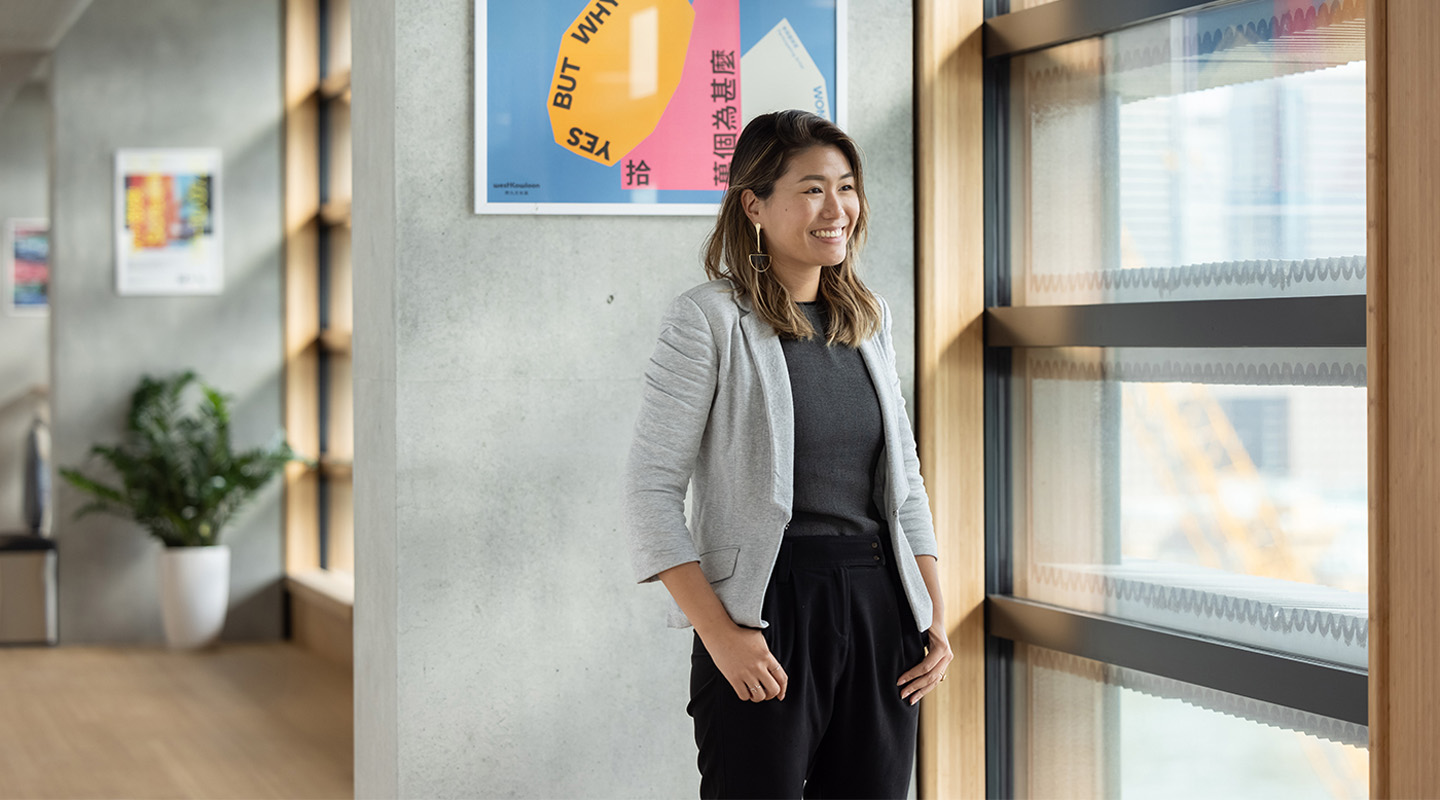 Formerly president for AIESEC in CUHK, an elite global student society, Tse was no stranger to the difficulty of putting together a team of highly talented people to work towards a list of ambitious goals. The solicitor had her skills further honed in dispute resolution, where she dealt with conflicts on a daily basis and was required to interact professionally—'be polite and strong'—with clients and lawyers on the other side. Rather uncannily, her finesse comes into full play in her current role, as she deals with artists, collectors, galleries and auction houses.
'Legal terms and conditions inevitably carry a sense of negotiation. They can sound intimidating, and artists are not the ones who feel most comfortable with formalities. You need to take the time to explain, and counsel them why such a tortuous process is necessary. This takes heart and skill,' she remarks.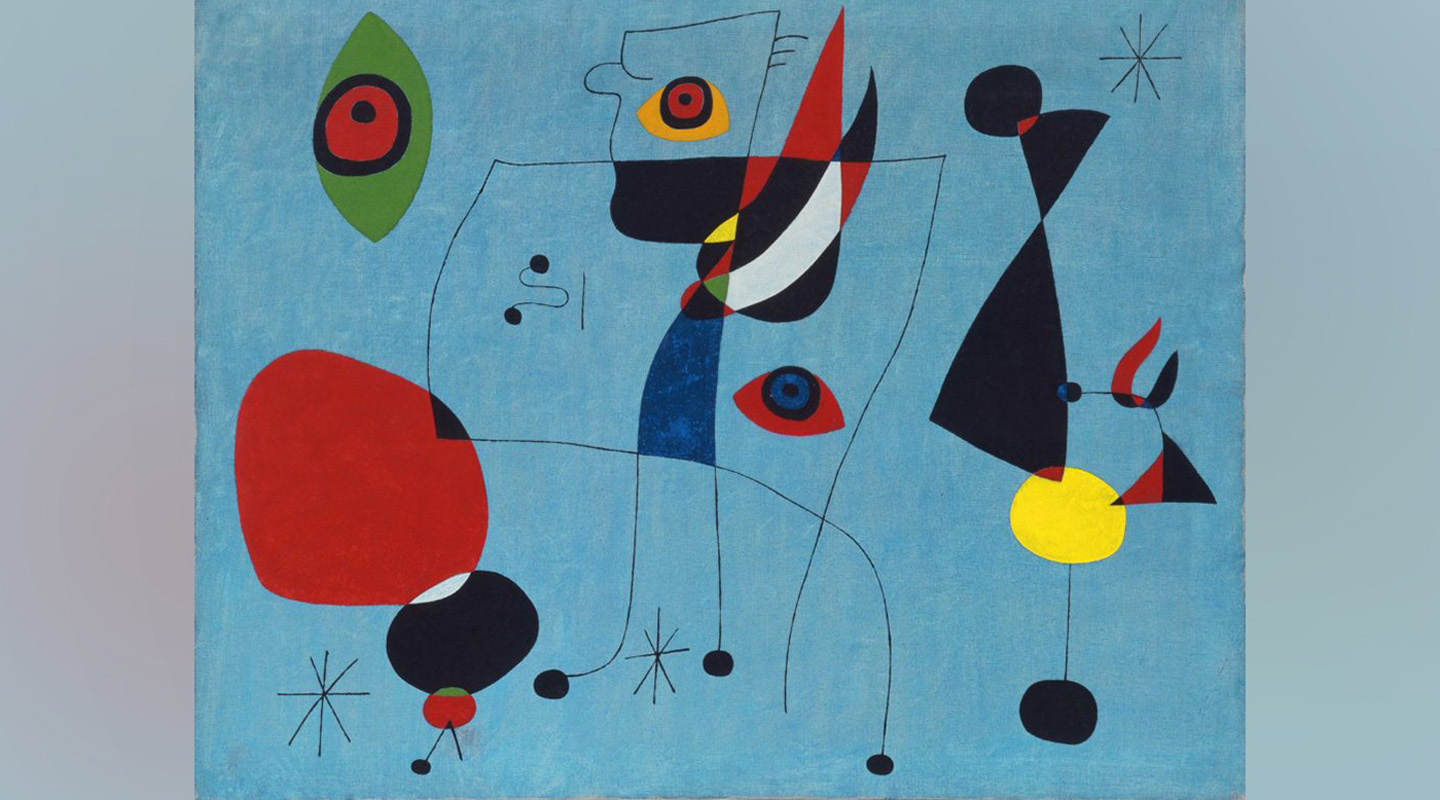 Art administration allows Tse to steward things she loves in her heart of hearts. Art law, though, has a long way to go before it assumes a more prominent role in public imagination. While the local art market is booming, art is seen by most in terms of commercial transaction, with issues concerning the artist's rights, freedom of expression and regulation of cultural heritage exports left in abeyance. It is her goal, and also that of her fellow art lawyers in the UK, to make art law more accessible for arts and museum practitioners. The experience at M+ enables her to serve as a bridge between art and law. Like flamenco, after a labyrinth of thunderous steps, the music stops, the dancer freezes upright, flamboyant, elegant, ever defiant. How are we to make our moves in the impassioned dance of life?
'You have to stay curious, knowing that you know little and that you must keep soaking up knowledge of all sorts. We may not be doing things we love at each and every moment of our lives, but if we may suspend judgment for a little and work extensively, we will reap much and discover interests unimaginable to us before.
'But if you discover something which rings true to you, despite the fact that very few or none have done or conceived it, be brave enough to take the leap. Then and now, I have always dreamed of doing something special, and I believe everyone can strike out an extraordinary path of her own. Place your bet, be daring, and be different.'
By amyli@cuhkcontents
Photos by Keith Hiro