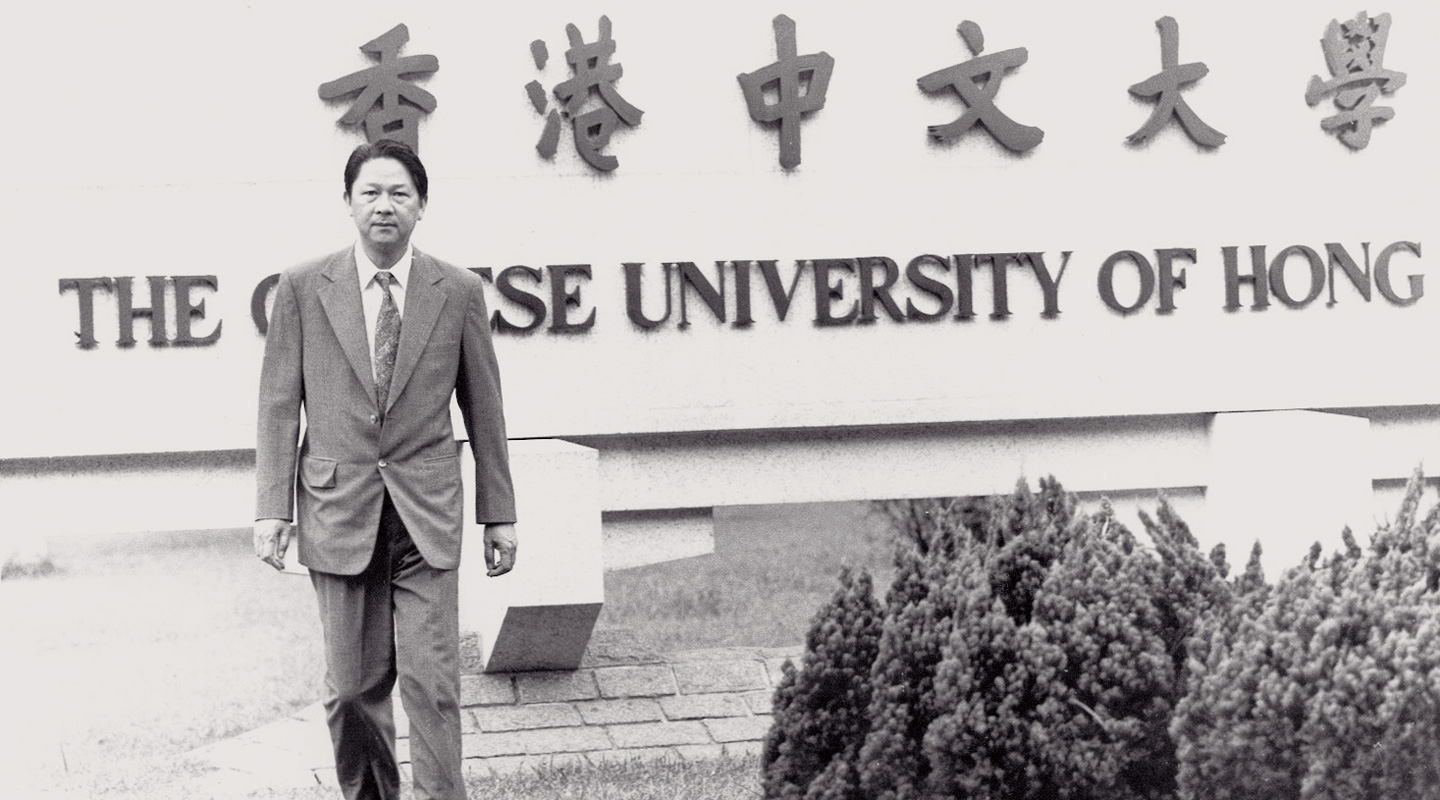 IT IS NO SECRET THAT unlike a vice-president who is second fiddle to the president, a vice-chancellor or VC for short, as far as managing a university is concerned, is not second to anyone. A VC is de facto the chief executive of a university.
Prof. Ma Lin served as Vice-Chancellor of the Chinese University from 1978 to 1987. He is the second incumbent of the highest executive post in the annals of the second institution in Hong Kong established by the government at university status. But he is in every other way second to none.
Professor Ma passed away on 16 October at the age of 93. As Prof. Ambrose King said in his eulogy at the memorial service held on 27 October, Professor Ma had dedicated more than half of his life to CUHK. At the same memorial service, Prof. Joseph Sung also praised Professor Ma for leading the fledgling University through a difficult yet hopeful period of its development.
When Professor Ma became VC in 1978, CUHK had ony 5,000 students. Over 5,000 have viewed the in memoriam notice on the University website. One of them, Jenny Chu, also left an RIP message: "The students gathered at The Beacon and chanted, 'Ma Lin come! Ma Lin come!' I thought it'd all be to no avail. But VC Ma really came, and worked with us to resolve the curriculum reform issues. Thank you, VC Ma! RIP!"
Not many Septembers ago, the tall figure of Professor Ma could still be seen after the undergraduate inauguration ceremony outside Sir Run Run Shaw Hall. For nearly three decades after he stepped down from the top post, Professor Ma had still been keeping up with what's and who's on campus. Although very few would know or recognize him today, his tall stature will always live in the fond memory of those who have the good fortune of knowing and working with him on this campus.
RIP, VC Ma!
This article was originally published in No. 506, Newsletter in Nov 2017.