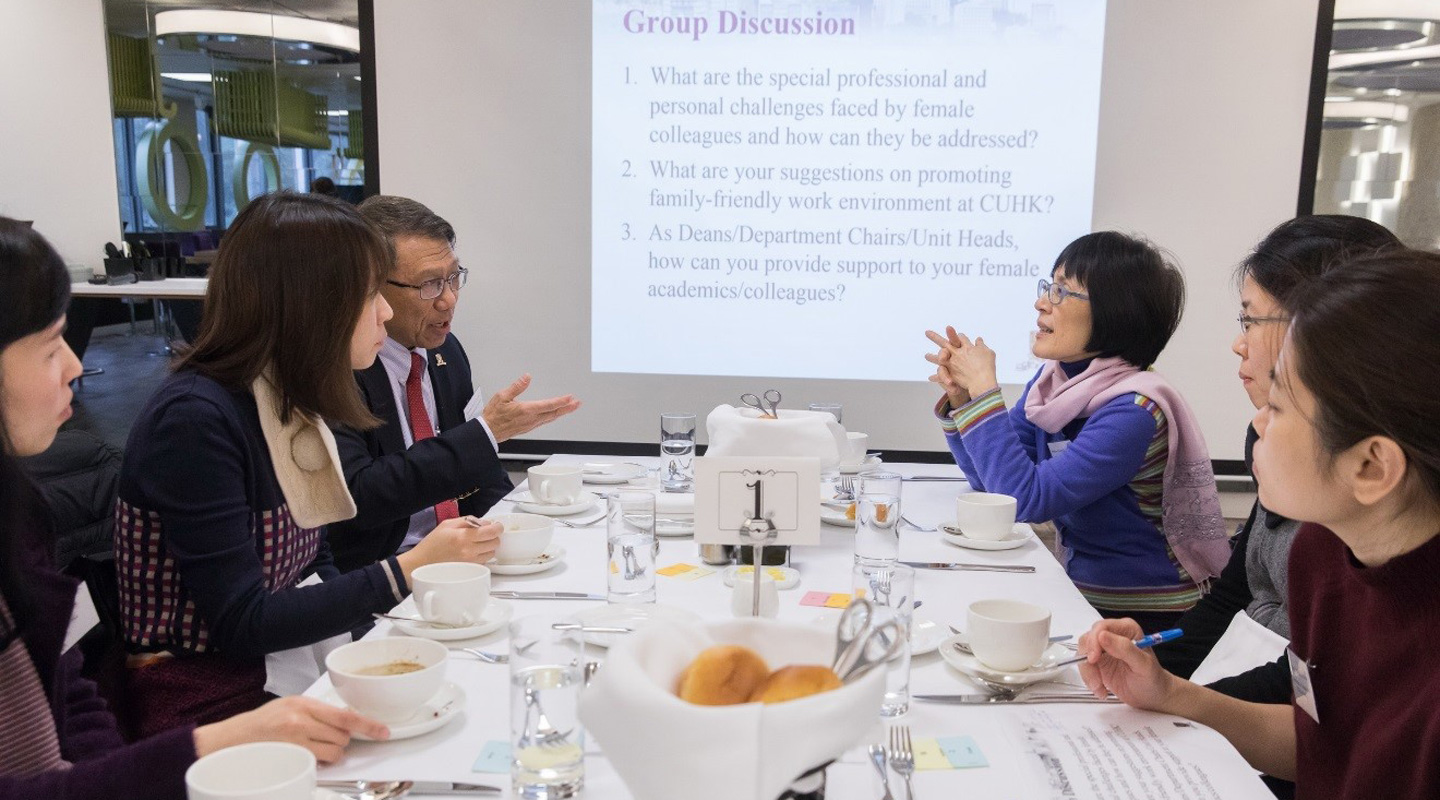 University management and around 60 colleagues including advisors and advisees of Female Professorial Staff Support Network got together on the International Women's Day luncheon to discuss how unit heads can help promote a family-friendly work environment on campus.
The luncheon was hosted by the Task Force on Women and Family-Friendly Policies (WFFP) on campus. In attendance were Prof. Rocky S. Tuan, Vice-Chancellor; Prof. Fanny M.C. Cheung and Prof. Fok Tai-fai, Pro-Vice-Chancellors and Co-convenors of WFFP; and College Heads/Masters, Faculty Deans, department chairmen, school directors and unit heads.
This article was originally published in No. 516, Newsletter in Apr 2018.