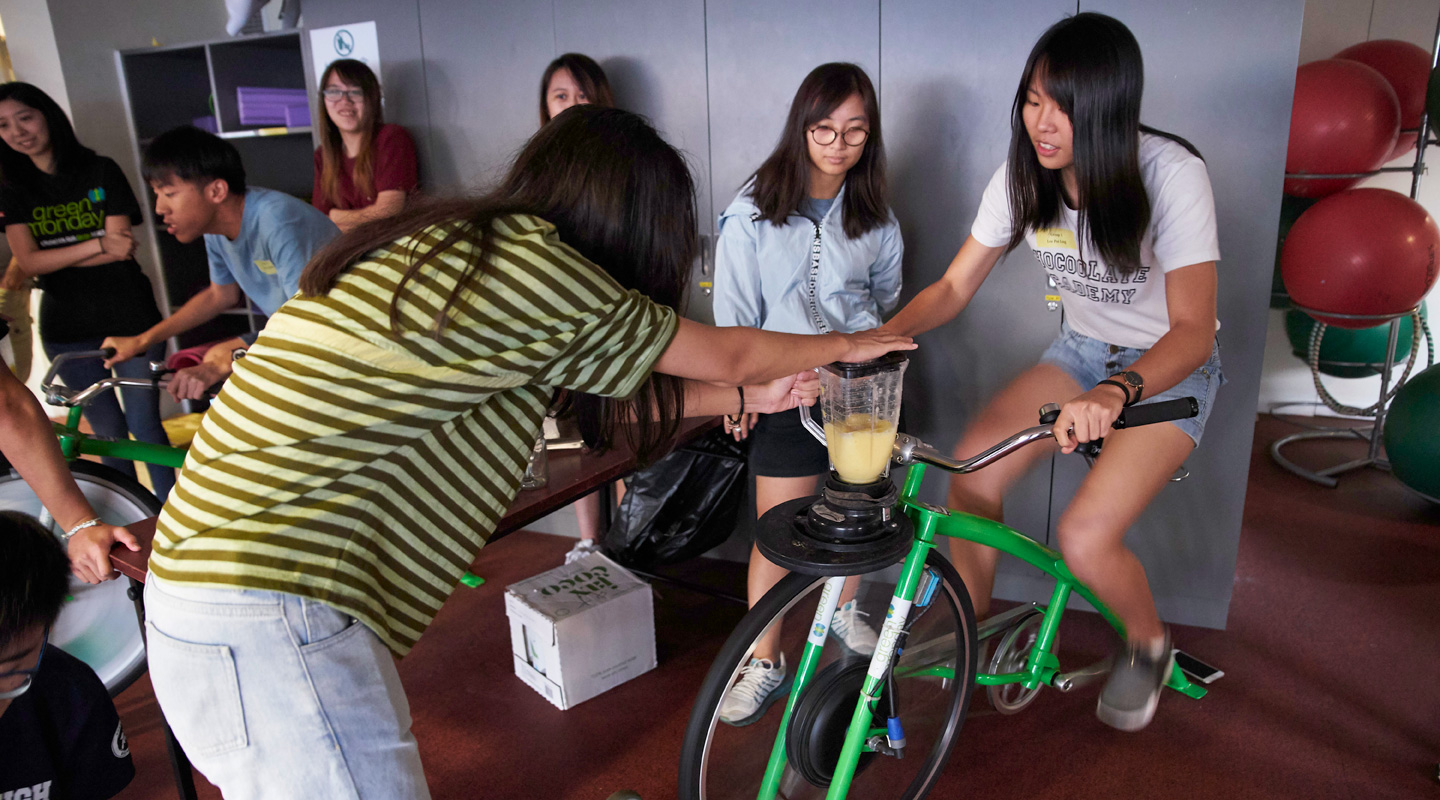 To carry the momentum of its 'House of Sunny Living' initiative forward, Wu Yee Sun College held its first-ever Sunny Living Week in September. Packed with an enlivening set of sports and cultural activities, the Week promoted the physical, mental and spiritual well-being of students and encouraged them to go green.
Sports-wise, a Sunny Relay Race with elements of cycling, rowing and smoothie-making (photo) was held, together with a hike to Ma On Shan. For quiet souls, the Week had a Movie Appreciation, Soul Candle Session with meditation and a Sunny Living Activities Booth in store. In the Healthy Organic Veggie Cooking Competition, students also got a chance to make their own veggie dish. The Week was rounded up with a Sunny Living Get-Together Lunch, cheering students on to 'Sunny Living in Contentment' in the new academic year.
This article was originally published in No. 526, Newsletter in Nov 2018.