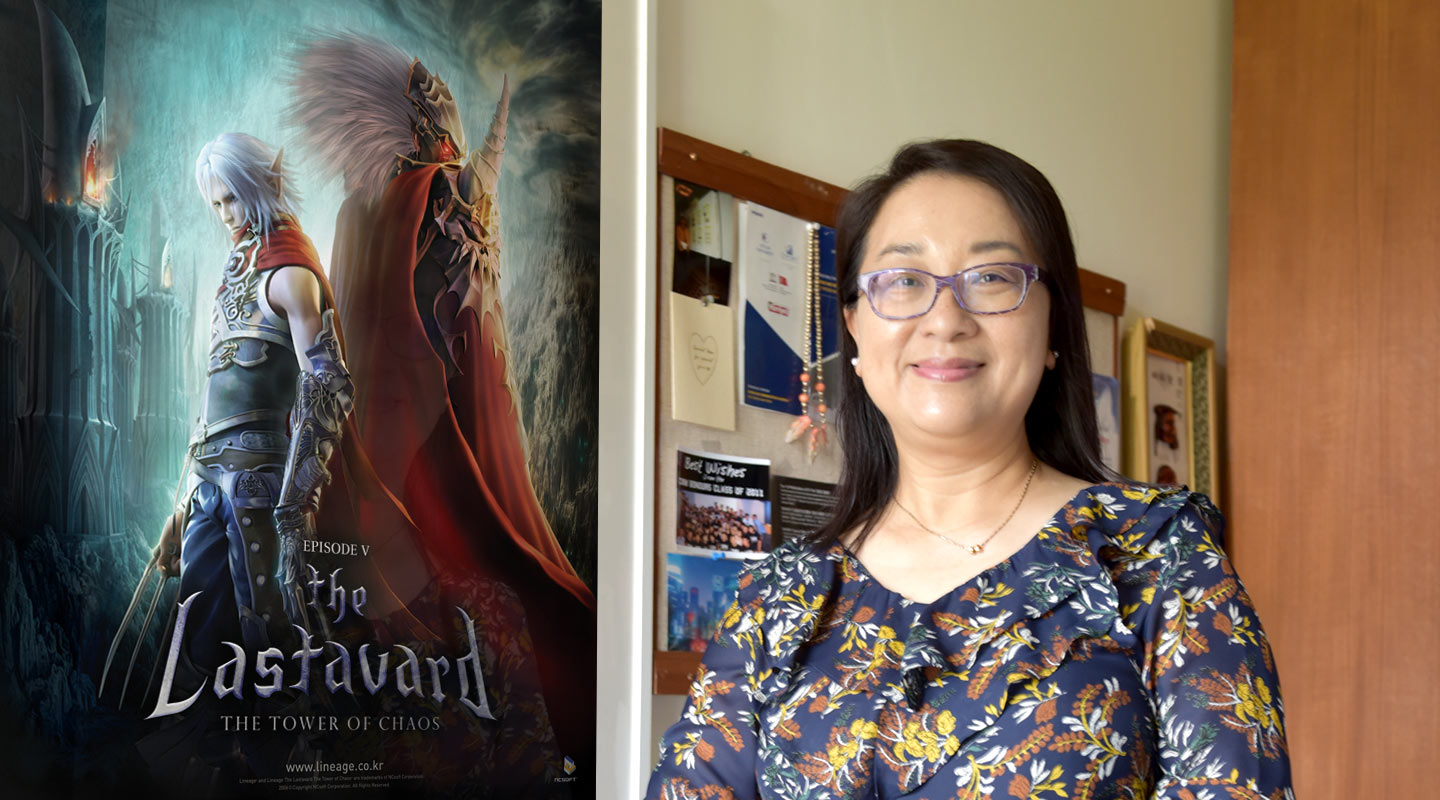 Electronic games used to be considered good for nothing and a waste of time. But e-sports (aka electronic sports) have mushroomed in recent years and will become a medal sport in the 2022 Asian Games in Hangzhou. Having done ludology research for 12 years, Prof. Chung Peichi of CUHK's Department of Cultural and Religious Studies finds no difference between e-sports players and traditional athletes. 'Both require sporting techniques and tenacity to combat ups and downs.'
This August, the Hong Kong Tourism Board organized Hong Kong E-sports and Music Festival for the second year, attracting over 110 international players. Alisports will also hold the WESG Hong Kong E-sports Festival during the period of 9–11 November. Over 68,000 players joined the competition last year, with audience and online viewers exceeding 800 million. Professor Chung says, 'E-sports players can widen their social network and cultural horizon by competing with contestants from diverse backgrounds.'
Data Intelligence Professionalizes E-sports
Accepted as a medal sport with a comprehensive value chain, e-sports is in full swing. There are institutions in South Korea, mainland China and Hong Kong offering e-sports courses which include sports training, game software development, event management, streaming technology and data intelligence. 'The sector's thirst for data intelligence is remarkable. I met a young German data analyst who has been collecting real-time data of e-sports players' performance for their coaches and the anchors. He ended up drawing the attention of a sizeable corporation.'
The rising popularity of online games since the late 1990s marks a watershed of electronic gaming, which is no longer played with home game consoles or with known playmates. Internet has become a mutual support community, in which online 'friends' are used to exchanging views on gaming strategies. Massively multiplayers online games (MMOG) are massively popular once they appear on the market. Notable examples are the US's World of Warcraft and South Korea's recent hot game PUBG.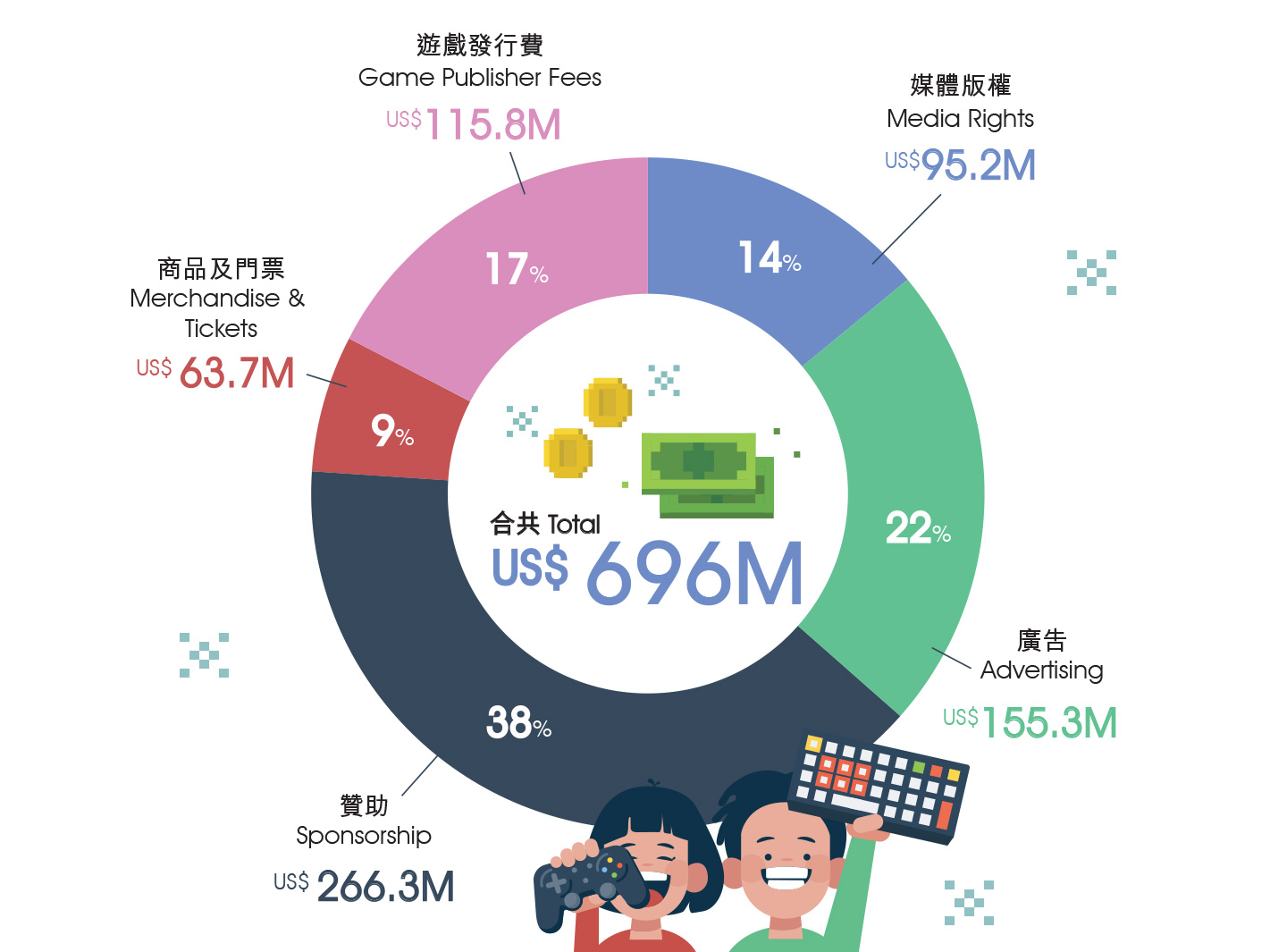 South Korea Sowing the Seeds
South Korea has invested in the game industry for almost three decades, and the development of online games is particularly remarkable. Professor Chung attributes its success to the government's long-term legal, infrastructural and cultural policy planning. When talking about South Korean popular culture, TV drama series and K-pop immediately come to mind. But Professor Chung thinks one must count online games, too. She points at the Lineage poster next to her and says, 'The game was released in 1998. It means a lot as it's the first popular Korean game worldwide.'
The instability of the first-generation game server led to loss of online players. It was not until Lineage that players were given a taste of uninterrupted online experience. Adapted from a Korean comic, Lineage's delicately designed characters, virtual props and coins were appealing to many Hong Kong players at the time. Many of them installed broadband network just to play the game. The rise of the South Korean game industry is attributable to their government's foresight and forward planning.
The Asian financial crisis left South Korea in financial tatters. To rescue the economy, the government sought loans from the International Monetary Fund to build capacity in information technology. Civilians engaged in the sector were exempted from military service. The measures to boost technology development closed the gap with Europe and the US. 'The government took aim at e-sports development and founded the Korea E-sports Association in 2000. It also founded the World Cyber Games in the same year, which has held annual tournaments in overseas cities since 2004.' Professor Chung notes that South Korea has her own TV channels televising e-sports competitions and games. The country also has an e-sports stadium which accommodates more than a thousand audience.
From the E-sports Industry Report 2018 released by the gaming research institute Gamma Data, the industry in China sees rapid expansion. The market size in 2018 is expected to exceed RMB 88 billion and the total number of users could reach 430 million. The Hong Kong government also announced its support of e-sports development in the 2018–19 Budget in the form of HK$100 million allotted to Cyberport to build a 30,000-square-foot e-sports arena. 'Our e-sports development started a bit late. But we have sound information technology infrastructure, fast broadband network and an increasing number of local e-sports events. To promote e-sports professionalization, we can learn from the South Korean government.'
Mental Health of E-sports Players
Hong Kong is not short of e-sports talent. A Hong Kong player won in the e-sports demonstration event at the 2018 Asian Games in Jakarta. The negative labelling effect of playing electronic games is diminishing. A growing number of the young are partaking in the e-sports industry. Its social impact, however, should not be neglected. 'Internet gaming disorder' has been listed by the American Psychiatric Association in DSM-V published in 2013. 'Both children and adults are likely to become addicted to electronic games,' Professor Chung says.
Some e-sports players who give up their studies may face pressures from their parents and society. Some are overwhelmed by the fame that comes with winning tournaments. 'The players' mental health is very important. Society also needs to help foster a healthy environment for the sector.'
Professor Chung has witnessed the rise of the Asian game industry, especially the e-sports industry in South Korea and China. 'Console and PC games were mainly an American phenomenon. The Internet has helped e-sports to establish a strong foothold in Asia. Some game companies employ illustrators to design characters with local features.' In the face of competitions from the neighbouring regions, she thinks that the key of success lies in exploiting our edge and setting long-term comprehensive e-sports plans.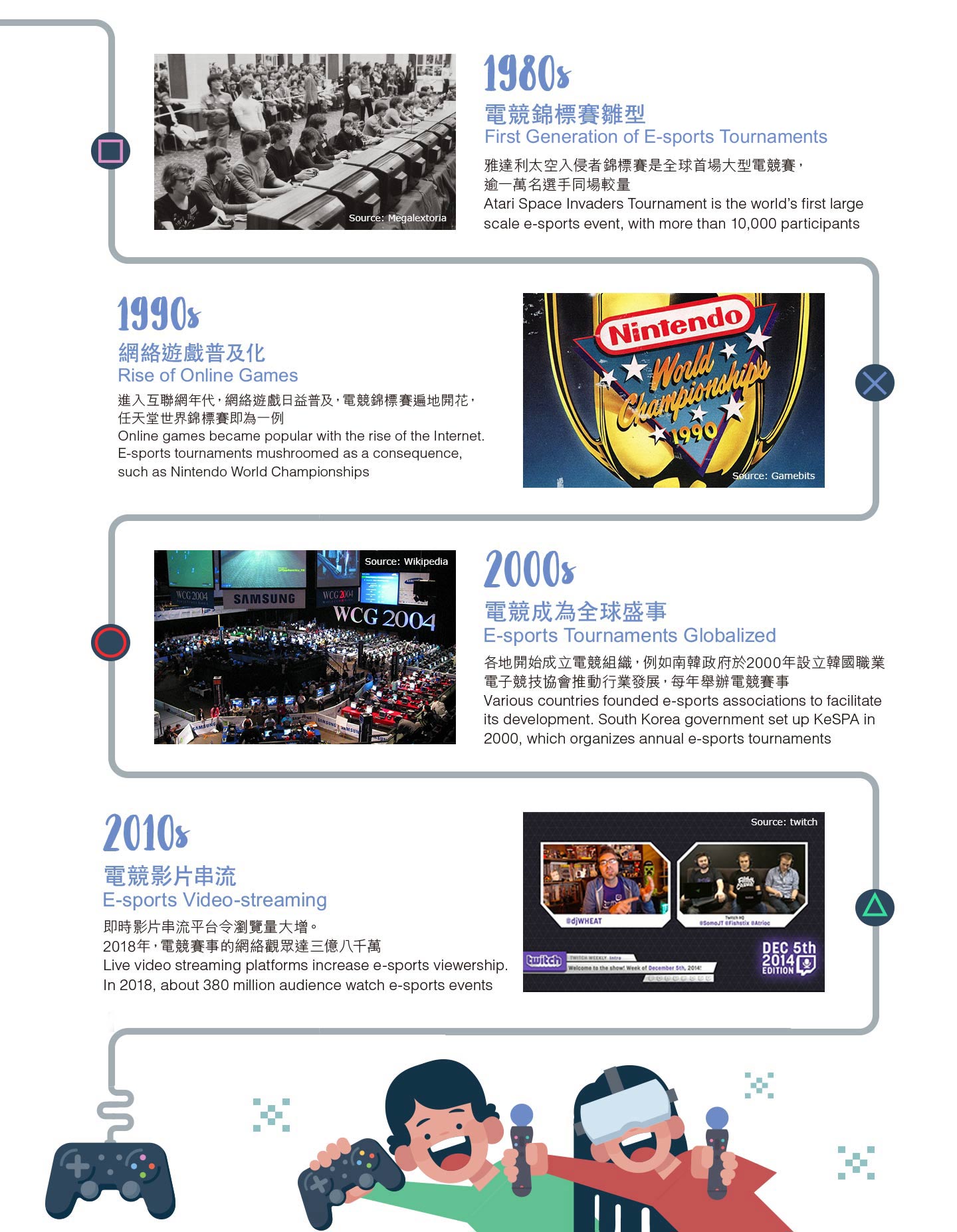 J. Lau
This article was originally published in No. 526, Newsletter in Nov 2018.