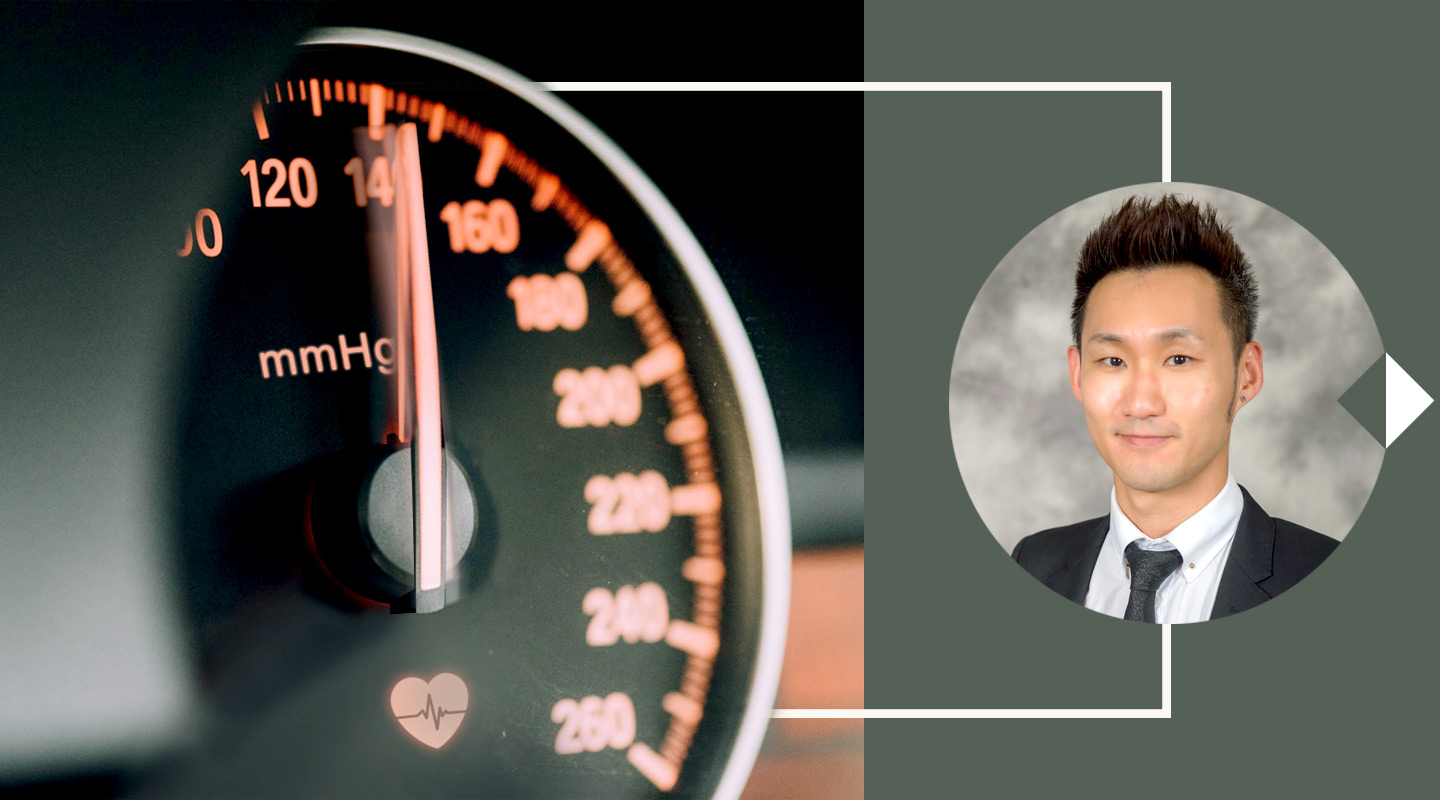 According to a WHO report released in 2013, 40 out of every 100 persons aged 25 or above have hypertension. It is known that reducing intake of salt in daily diet, avoiding alcohol and keeping physically active could help prevent hypertension. And there are well-tested medicines for diagnosed hypertension. Then why are so many people still struggling with their blood pressure? According to a government report, half of the people with hypertension are undiagnosed. Among those diagnosed, only half receive treatment. Among those receiving treatment, only half are able to put their blood pressure under control.
One combats hypertension not in the blood but in the mind. Prof. Eric Lee of The Jockey Club School of Public Health and Primary Care observed that some patients resist taking medicines out of the traditional Chinese belief that any medication is harmful. Anti-hypertensive medicines certainly have their side effects. For example, taking diuretics may result in frequent urination while vasodilators may cause swollen feet. These side effects, however, may subside in some patients and alternative medicines are available.
But some medicines for hypertension have turned out to be effective for treating other diseases as well. For example, diuretics not only can treat hypertension but also relieve limb edema and pleural effusion arising from heart failure. Professor Lee said, 'Other studies have revealed that the number of pills or tablets taken has an effect on medication adherence. As such, some drug companies have manufactured 3-in-1 drugs so as to put the patients at ease and encourage them to take their medicines as instructed by physicians.'
The American Heart Association adjusted the definition of high blood pressure from 140 (systolic pressure)/90 (diastolic pressure) to 130/80 last year. Although Hong Kong has not followed suit yet, we should not let down our guards against hypertension. Blood pressure is an important barometers of our health. Proper management of hypertension can prevent many complications. Hypertensive patients should therefore discipline their mind rather than the dosage or their daily habits.
M. Mak
This article was originally published in No. 529/530, Newsletter in Dec 2018.