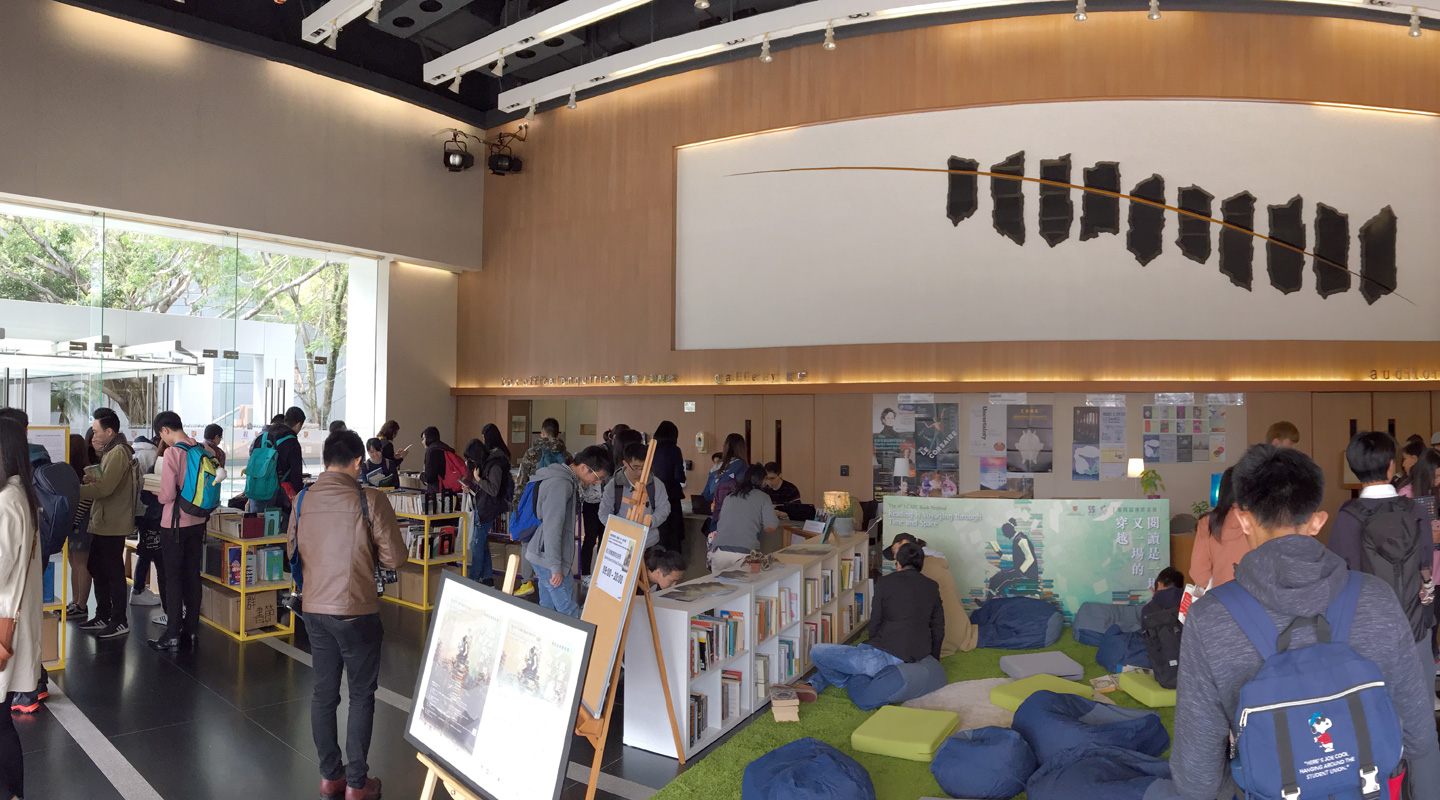 The 4th I·CARE Book Festival organized by I·CARE Programme of CUHK kicks off on 6 March. Themed 'Reading is Voyaging through Time and Space', this festival consists of a series of Book Talks, a Book Crossing Pavilion, Preferential Offer of New Books and other activities to foster a culture of literacy on campus, and to connect the CUHK community through the sharing of books.
The Book Festival received over 25,000 second-hand books for the Book Crossing Pavilion during 11–18 March. CUHK students and staff immersed themselves in the sea of books in a cosy book room situated in the foyer of Sir Run Run Shaw Hall. Each participant was allowed to take away a maximum of eight books for free. Through 14 Book Talks, the Festival brings students and staff to renowned scholars, authors and translators. They include, among others, Lai Ming-chu who talked about translating Haruki Murakami, and Joyshan Kung about translating Lam Hang-chi's editorials. The rest of the programmes can be found on the Festival's webpage.
This article was originally published in No. 534, Newsletter in Mar 2019.