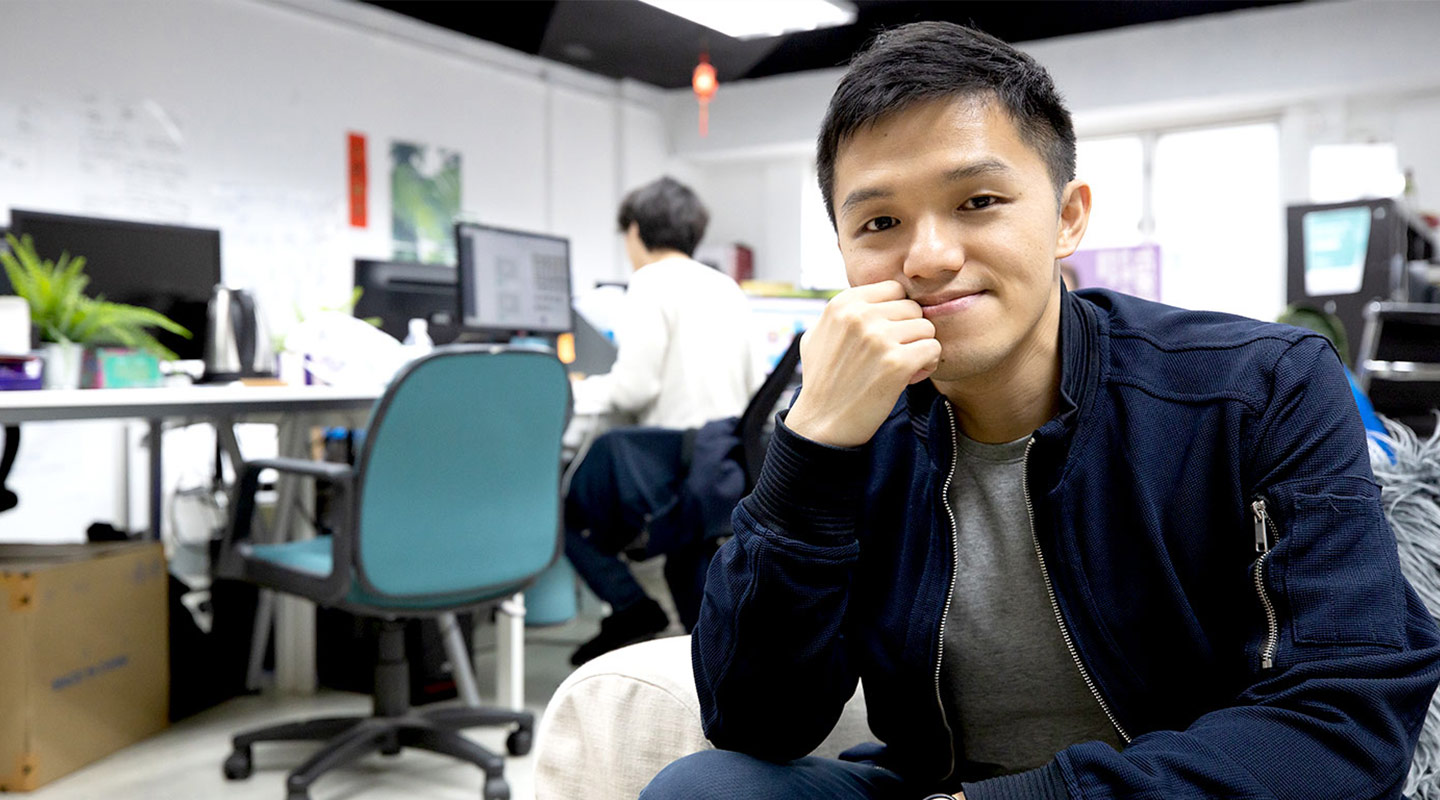 In his bashful and soft-spoken ways, Tim Chan hardly fits the stereotype of an entrepreneur. Admitting to being 'timid and conservative' himself, he lacks the self-assurance that typifies many business founders. Neither has he a business or engineering background. For those unfamiliar with him, it is difficult to picture the introvert young man as the catalyst for innovative change seen recently in the public relations sector.
HelloReporter, a tech company he co-founded to provide public relations services, has gotten to where it is today through a series of fortuitous circumstances.
A science student in his secondary school years, Tim used to be a numbers person. However, on one occasion, he watched a biographical documentary of Singapore's founding prime minister Lee Kuan Yew, which left him in awe over the phenomenal impact of a career in politics. He therefore bid farewell to the science subjects and entered CUHK to study at the Department of Government and Public Administration.
Three years later, he planned on joining the civil service to become an administrative officer, but he failed to make the grade and instead turned his sights to a management trainee position in the private sector.
Despite his initial aversion to a career in finance, Tim ended up getting hired by an international bank to do corporate finance. For five years, he slogged through his work and learned everything there was to learn, with a promising career path unfolding ahead of him—two years to promotion, another two years to a team head, and a few more years to a director.
The stable and well-paid career coveted by many others meant little to him, however. 'My goal is not to earn a lot of money but to gain more experiences.'
Eventually in 2013, he took the leap to start a business, partnering with friends to open a mobile apps company. Just as they had won several entrepreneurship competitions and began to draw interest from investors, one of his partners, who oversaw software engineering, demanded half a year off from work and their business was forced to close.
While seeing his money and efforts go down the drain, Tim was not beaten but drew two important lessons from the experience. The first is that one's business partner must be chosen with prudence, and the best way to go about this was to work together with the candidate for two to three months to test his/her commitment, competence and temperament.
The second is about the risks of founding a tech startup while relying on the technical knowhow of someone else. He therefore went to a coding bootcamp in the three months after his business shut down.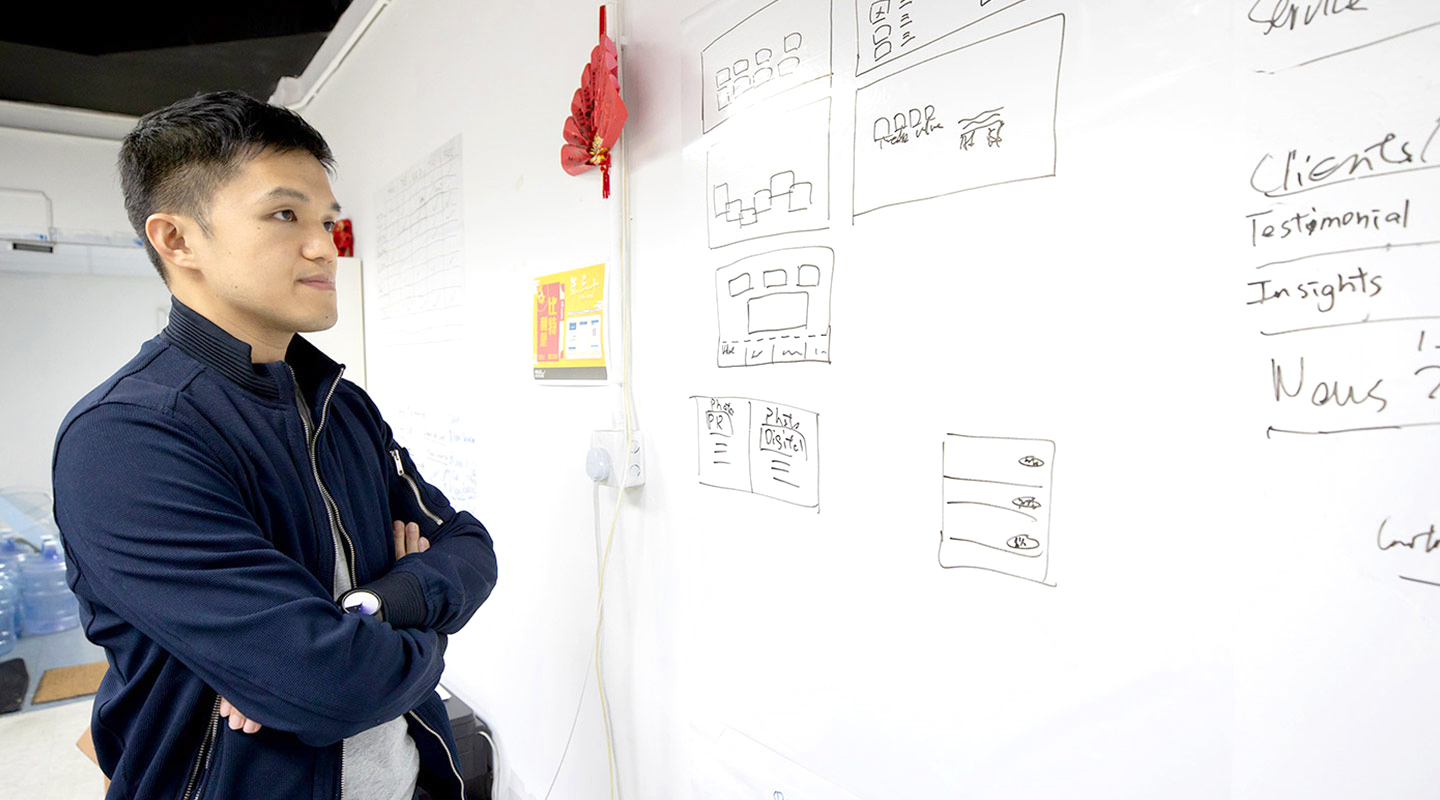 Around this time, he learned from a casual chat with Lawrence Lui, a public relations veteran, about how PR firms were not only charging exorbitant fees but also requiring their clients to sign retainer contracts of at least six months, notwithstanding that startups and SMEs are generally not financially robust and hardly have use for public relations services on a frequent basis.
The duo came up with the idea of charging customers on a piecemeal basis. For instance, if a client wishes to secure coverage for two media interviews, Tim would help liaise with the journalists, identify the story angles, make venue arrangements, and charge by the targeted amount of media coverage. It was in this context that HelloReporter came into being.
Three years after being launched, HelloReporter has grown into a seven-person team and served over a hundred clients home and abroad using a set of automated outreach procedures. When entrusted with pitching a brand's story, Tim and his staff would activate a smart emailing system to automatically message targeted reporters with personalized content and in the right sequence. If the first email draws no response, another would dispatch itself three days later. If there's still no reply, a third email would be on its way in two days.
'PR tasks like finding news angles and drafting press releases other than that of finance and sports cannot be taken over by artificial intelligence for the time being. Yet, when it comes to pitching stories to journalists, the harrowing routine of sending emails to them and cold calling should be left to technology.'
Automating the email follow-up protocol can greatly increase the chances of clients getting media coverage. This smart system can also help trace the links that journalists click on receiving the emails, to reveal the areas that interest them most, hence facilitating the follow-ups.
Noting that many traditional firms have been lagging behind in tech terms, Tim established the Growth Marketer Academy a year ago to promote the Silicon Valley-style growth marketing in Asia, bringing together online marketing experts from tech enterprises like Facebook, Xiaomi and GOGOVAN to hold experience-sharing workshops, provide corporate training or design 12-week programmes for trainees to pick up practical online marketing skills. The Academy also organizes talks and events in the Philippines, Taiwan, Singapore and Indonesia and has rollout out online courses for a wider audience.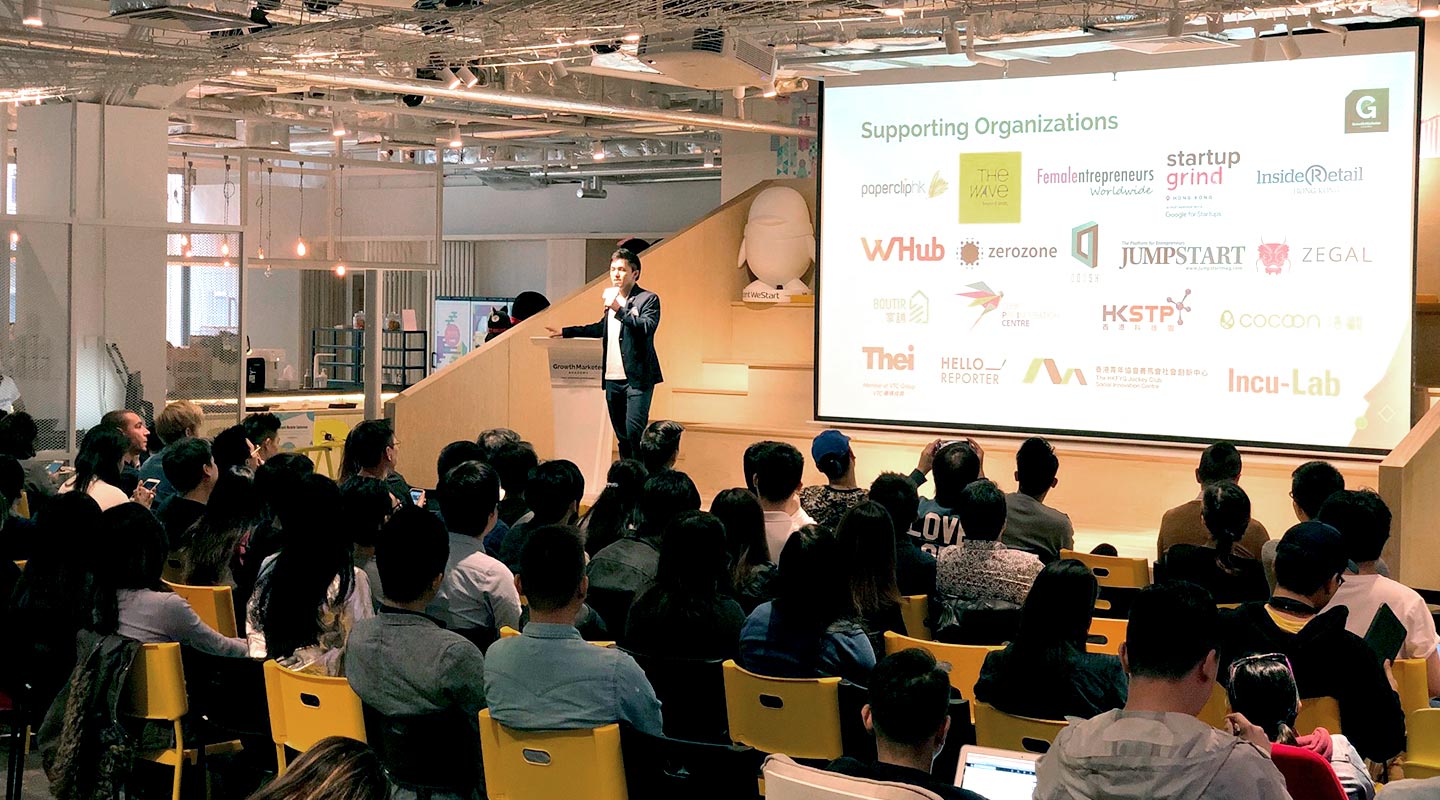 As president of the CUHK Alumni Entrepreneurs Association, Tim has some practical advice for the younger alumni looking to start their own businesses. Instead of starting their own companies right after graduation, they are advised to join a medium-sized tech company first. 'Newly established companies are still trying to find their feet in product orientation and unable to provide comprehensive working experience. In large, mature organization like Google and Uber, the division of labour is highly differentiated. Medium-sized firms provide just the right fit, as they already have their products and capital but, due to limited resources, still require every employee to wear many hats. This can accelerate the training and exposure of would-be entrepreneurs.'
Although what he did after graduation has little to do with his major subject, Tim still affirms the value of tertiary education. 'I consider myself fortunate to have studied politics and public administration. The discipline stresses logical thinking. Each tutorial was a heated debate. As I was to discover later, whether you are discussing policies or business, the framework is basically the same—define the problem, identify the stakeholders, find out the resources and solutions you need to reach the goals and so forth.
'For most people, not much of what they learn at university could be applied in their work later. At the workplace, what truly matters is whether you could learn fast and are willing to work hard with a proactive attitude. These skills and mindset should be cultivated during one's university years.'
Reported by Christine N., ISO
Photos by Eric Sin
This article was originally published on CUHK Homepage in Apr 2019.