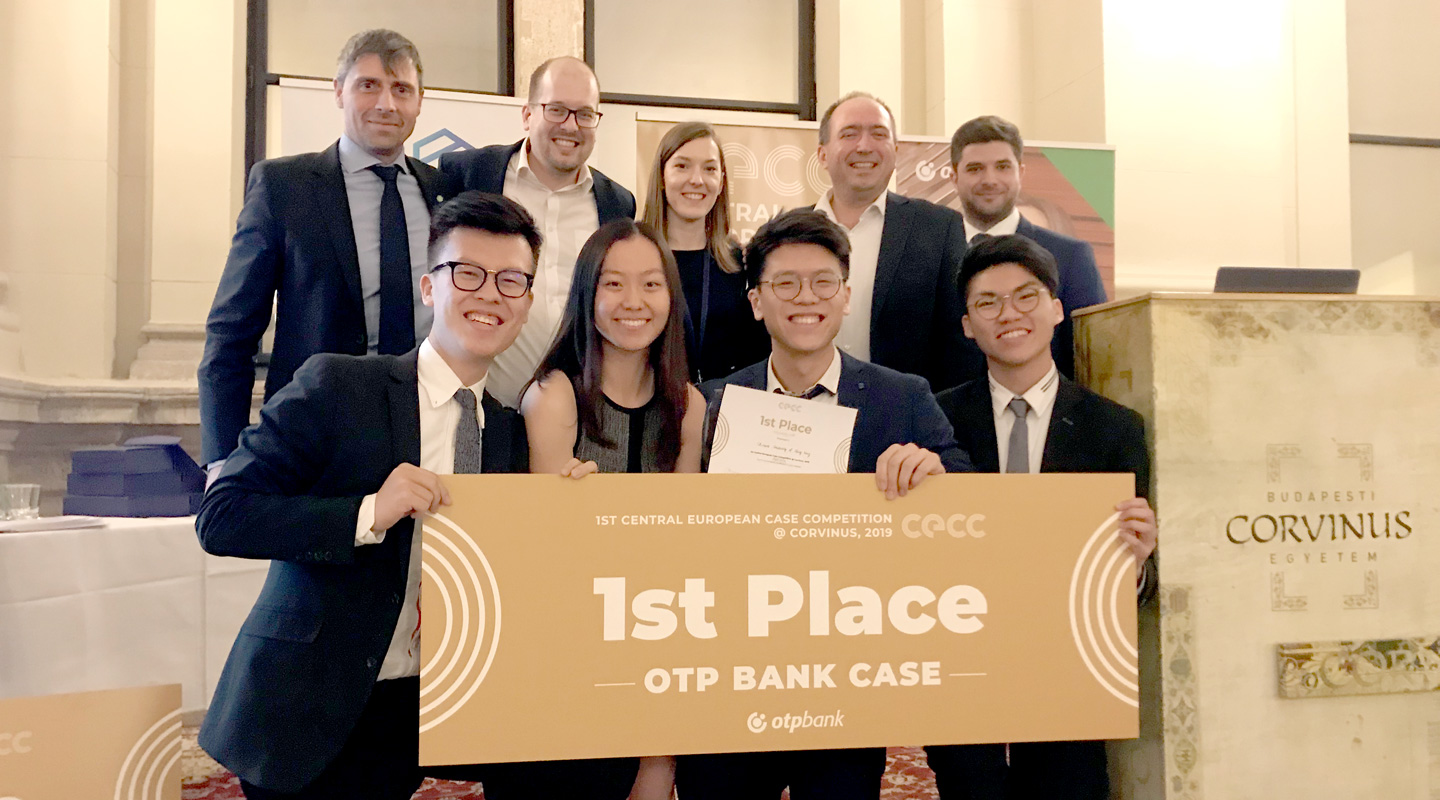 Four students from the Faculty of Business Administration outdid 15 teams from eight countries and walked away with the championship at the Central European Case Competition held in Budapest, Hungary on 22 March.
The CUHK team comprising (from left, front row) Richard Law, Year 2 of the Global Business Programme and three International Business and Chinese Enterprise Programme Year 2 students including Crystal Gee, Sean Tam and Nicholas Ng. The participating teams had to solve two complex business strategy cases of companies active in the Central European region, and present their solutions in front of a professional jury.
This article was originally published in No. 537, Newsletter in May 2019.