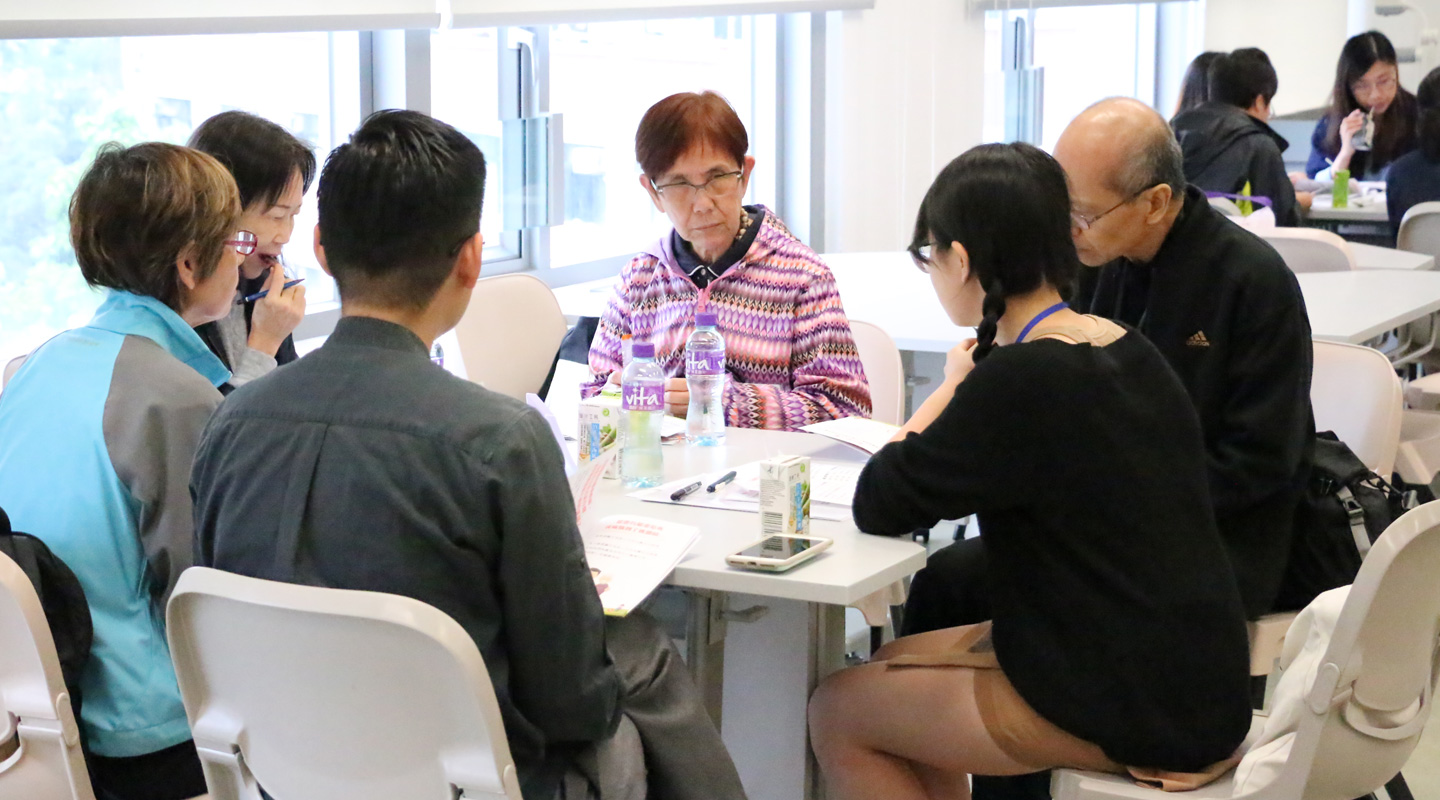 The CUHK Jockey Club Institute of Ageing held four talks and workshops on life and death topics between March and May. More than 120 participants, including seniors and some 50 undergraduates and postgraduates studying gerontology and social work at CUHK, took part in the events. The speakers were professionals from various sectors, such as counselling psychologist, embalmer, and music therapist, etc.
On the other hand, students were motivated to explore and analyse the issues of life and death through experiential activities and interacting with seniors and human books. For example, they thought about how they would handle, plan and choose medical treatments and care if they suffered from severe illnesses and how they would liaise with the terminally-ill and their family members in their future workplace.
This article was originally published in No. 540, Newsletter in Jun 2019.