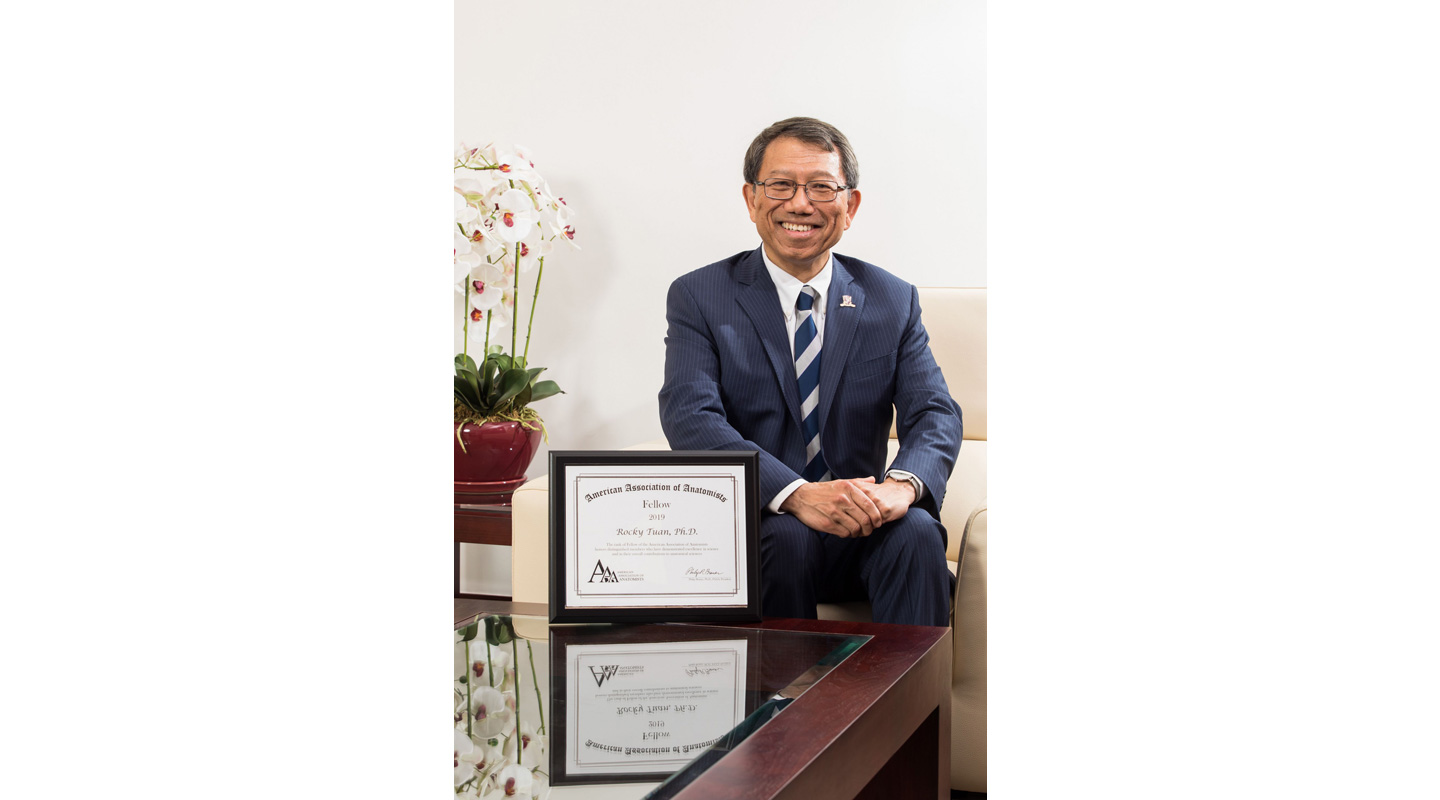 Vice-Chancellor Prof. Rocky S. Tuan was named a Fellow of the American Association of Anatomists (AAA) 2019 in recognition of his contributions to anatomical sciences, particularly in the field of tissue engineering and regeneration.
Professor Tuan said, 'I am honoured to have the fellowship conferred on me by AAA. I would like to thank my research team and partners.' Professor Tuan and his research team have recently integrated biotechnology with their stem cell research and successfully developed translational applications for human tissues repair and regeneration. By making use of the microbioreactor platform, they have also engineered 'microJoint', the first-ever three-dimensional joint-on-a-chip, to replicate human articular joints and test potential therapeutic agents for osteoarthritis.
This article was originally published in No. 549/550, Newsletter in Jan 2020.