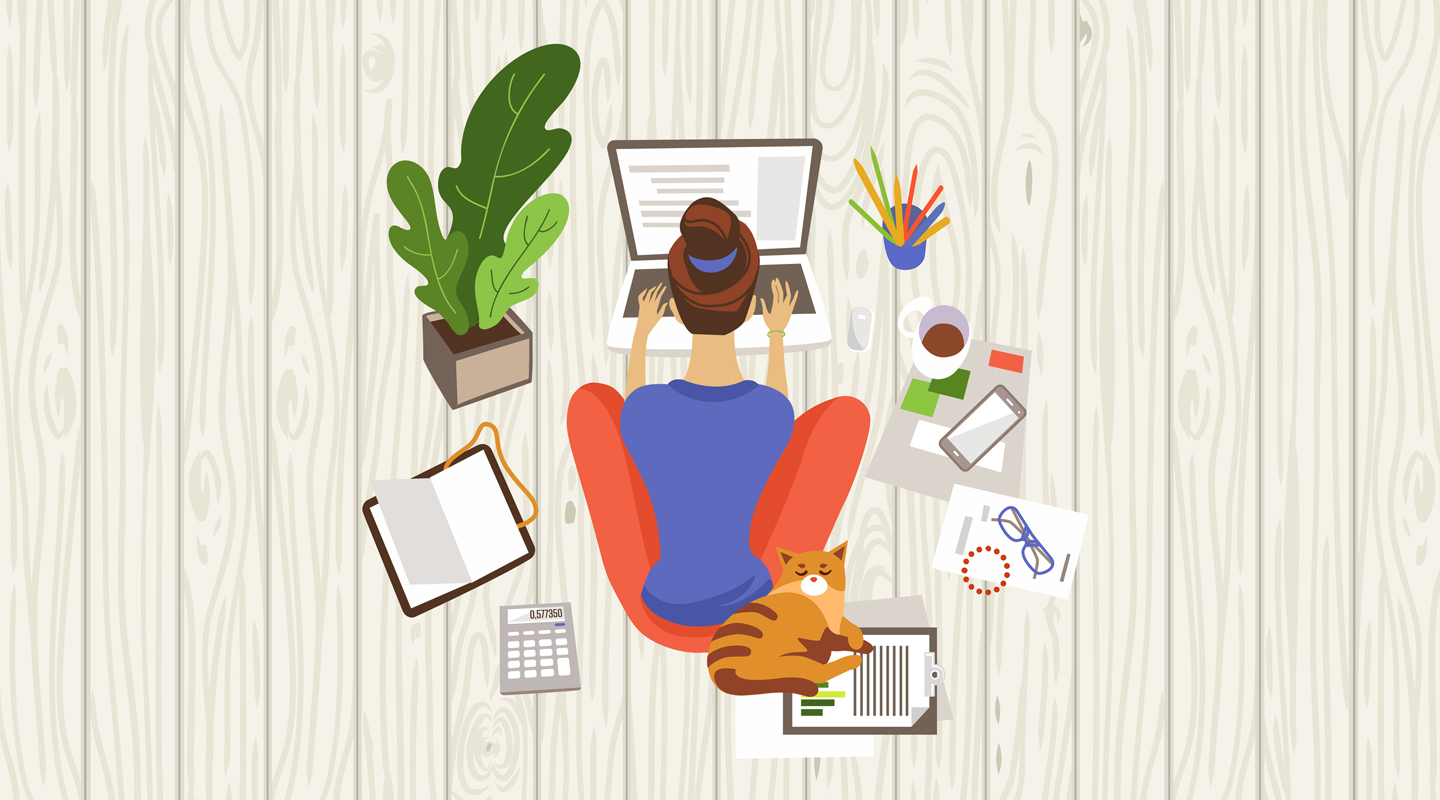 Like commercial artist and noble savage, home office is an oxymoron that houses two antitheses. Up until now it's mostly an aberrated form of employment reserved for freelancers or the self-employed who stay home to devote themselves to some gainful labour.
The term has gained currency among CUHK employees lately. In an effort to prevent the outbreak of COVID-19 on campus by minimizing human contact, the University has made special arrangement for parts of its staff force to work from home until 1 March.
Not that it's something entirely outlandish. We have met it half-way already. Modern ICT (information and communications technology) has long blurred the line between work and life, temporally and spatially. CUHK staff who have been carrying out their duties from home after the lunar New Year holiday are helped by familiar tools such as Office 365 for sharing files and documents; VPN for remote access; and Zoom for video-conferencing. WhatsApp and other social media come in handy and fit for all kinds of purposes and contingencies.
As with everything else in life, working from home cannot suit or please everyone. There are the purists and the orthodox who insist on a clear demarcation of space and time that cuts their waking lives into two halves. Amanda Petrusich, staff writer of The New Yorker, even admits, 'There is perhaps no more exquisite or satisfying joy than tucking the desk chair back in at the end of a productive workday.' ("An Ode to the Home Office" The New Yorker, 22 December 2017)
Advocates for home office would cite its numerous perks: you can coddle your cat while punching the keyboard instead of adorning your workstation with its pictures; you can water your plants anytime during the sun hours and not in meal time; you might even be putting away some calories on the treadmill while skimming through a draft revised for the umpteenth time. All of these are acceptable perks provided that priorities are always given to your work and your co-workers seeking an advice or instruction from long distance.
Make no mistake. The second-placed in the oxymoron is what carries the weight. Family business is a business. Working holiday is a holiday. Home office is office.
TC