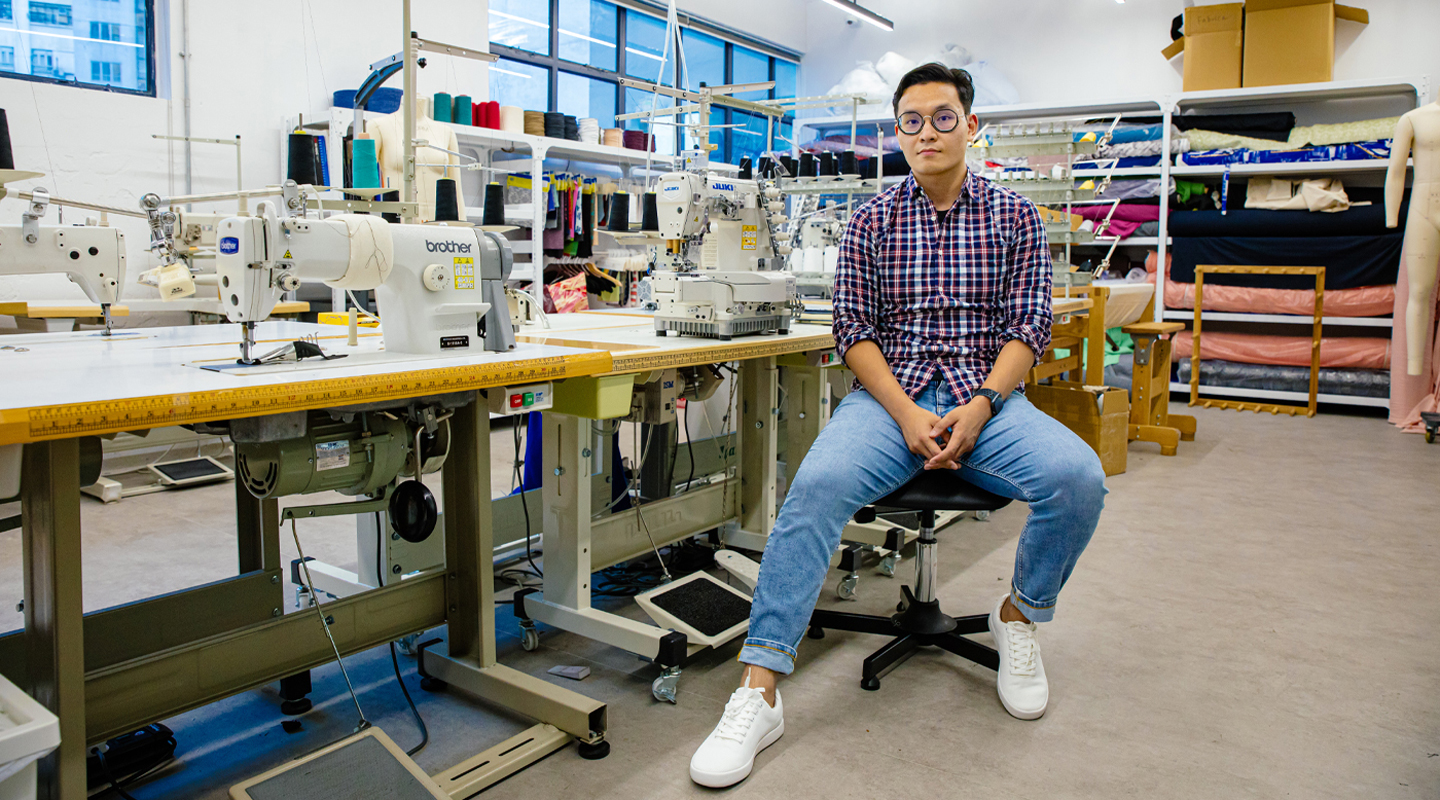 December 2009. For a little over a week in the Danish capital of Copenhagen, politicians from around the globe were to come together and, before it was too late, reach a deal on tackling what was finally appreciated as a major crisis: climate change. Everyone got eschatological all of a sudden, calling the summit 'humanity's last chance'. All eyes were on the hundreds of world leaders packed in the conference hall and how they might turn the tide, and youngsters like myself flocked to Twitter and Facebook with waves of posts heralding the potential dawning of a brighter, cleaner future—
And the summit failed miserably.
The insubstantial 'accord' that came out of the negotiation, if it can even be called that, was so disappointing that I, for one, lost faith in the cause for a long time afterwards. But not everybody was left dispirited. For Walden Lam, the failure was what motivated him to bring about Unspun with his partners, an innovation in fashion lauded by Time as one of 2019's best inventions, and transform the clothing industry for a more sustainable world. It was the beginning of their own green revolution.
Walden had just finished university at CUHK with a degree in insurance, financial and actuarial analysis (IFAA) when the summit collapsed. What was also in a ruin was the global economy following the 2008 crisis, leaving the new finance graduate with far fewer career options. But where there are changes—as he now likes to say with the world being in an even bigger crisis 11 years later—there are new opportunities. He took a consulting job, and with companies jumping on the pre-summit hype train, his first two assignments were both about environmental protection. As the summit ended with a whimper, he reflected on the movement and thought it needed a paradigm shift.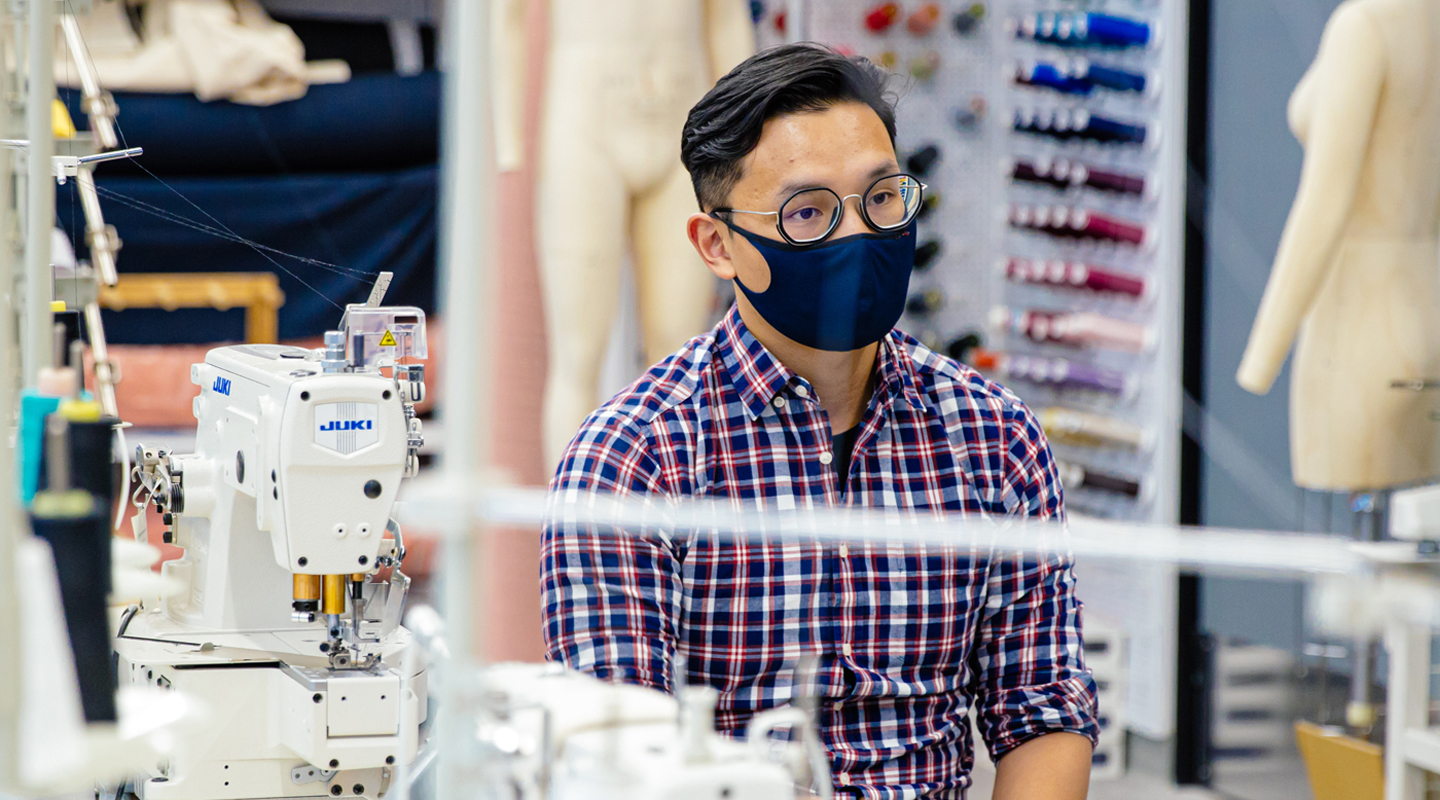 'It's hard to get things done if we depend solely on a certain country or government, especially when it comes to climate action,' he said.
Seeing the need for a bottom-up solution addressing, above all, the impact of modern consumer products on the environment, he turned his attention to shaking things up in the clothing industry, a hotspot of unsustainable production.
To guarantee that customers will always find what they want the moment they step into the store, fashion brands have come to manufacture much more than is needed. This leads to more, unnecessary pollution from procedures like dyeing and piles after piles of unsold garments, which end up in the dumpster. And unlike, say, food waste, clothes do not get converted into anything useful and just linger on in landfills.
Hence the birth of Unspun, which makes jeans to order and measure. In a sense, it is a return from the era of mass production to the olden days of handiwork: only it is much less of a hassle with Walden and his partners' cutting-edge technology. You will not find a tailor taking your measurements at either of their stores in Hong Kong and San Francisco but instead a 3D body scanner that does the job in seconds. There is also an app for those seeking privacy or living far away to do the scanning themselves with their phone. Features like the style and the fabric can then be customized, and an algorithm will generate a model to be sent to the nearest factory. In two weeks' time, a customer in Hong Kong will find a pair of perfectly fitted jeans on them, made with less waste.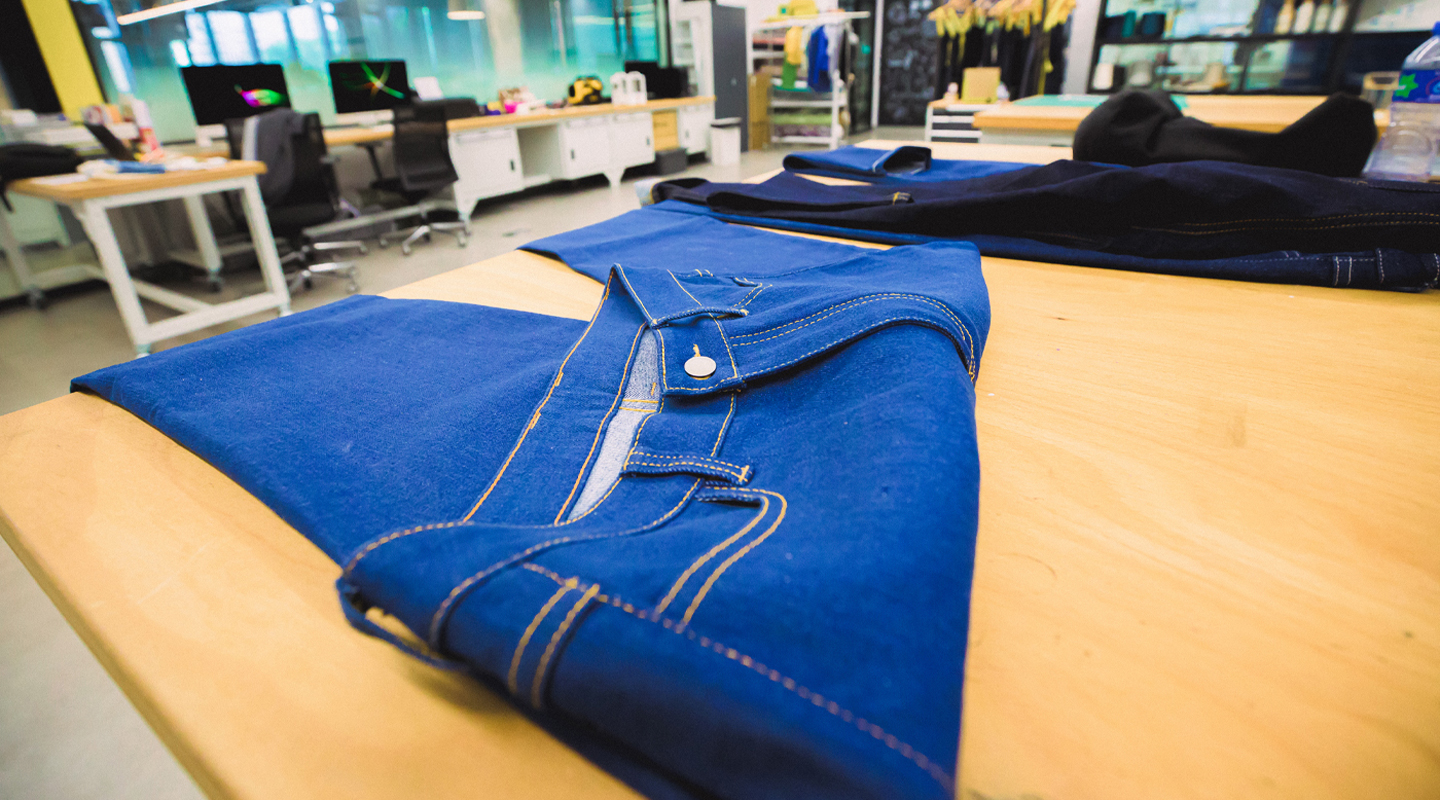 I was on Unspun's website the other day and saw one of their taglines—'"sustainable" isn't enough'. 'When the fashion industry talks about sustainability,' Walden explained, 'it's usually the material they're focusing their efforts on. At Unspun, we do that by default. We never use virgin cotton, which consumes a lot of water, and if we are to use polyester, we always go for the recycled kind. That for us is table stakes.'
A bold statement they are making there, and they are making the effort to live up to it. Their move away from mass production and having to keep an inventory is one way they are going the extra mile. Now they are going further with their latest weaving technology, which allows their jeans to be woven straight out of the yarn in a way similar to that of 3D printing.
'Right now, different parts of a pair of jeans are cut out from the denim and sewn together, which leaves us with scraps. As much as we can optimize the cutting and creatively use the scraps for, say, accessories of some sort, there is still going to be waste,' Walden noted. 'With our 3D "printer", all the yarn goes into the jeans, leaving effectively zero waste.' A first pair of jeans has already been manufactured using this technology, and when it is put to practical use, hopefully by the end of the third quarter of 2021, it will take Unspun closer to their goal of unravelling, as their name suggests, the very fabric of the industry for a world that works for all.
Coming from a finance background, Walden has had his share of difficulties setting foot in the world of textiles and made countless mistakes. But while his inexperience might have led him astray, an empty mind permitted him to see past traditions that only serve to stymie the industry.
'We might wonder, for instance, why the denim is dyed such a dark colour, using so much water and energy, only to then be washed with loads of bleach. We asked questions that might sound kind of dumb. But that was how we found out that certain conventions the fashion industry had come to accept are in fact unnecessary.'
And while his degree might seem to be a far cry from what he now does, his days at CUHK are still very much relevant to him, not least because it was where he met his wife. His training in actuarial science, for one, has given him an edge in this era of big data and helped him work with his engineers on their 3D scanning technology and improving their algorithm. What has also been valuable to him is the University General Education (UGE).
'There's a deep-rooted belief in Hong Kong that students should stay focused on a particular area of study,' he said. With the UGE programme, however, he had to travel out of his niche. 'I had to take an elective in material science back then, and now it's become the core of my life.' His acquaintance with art history through the programme has been helpful too, having enabled him to put his fashion into the context of the social changes at home and abroad.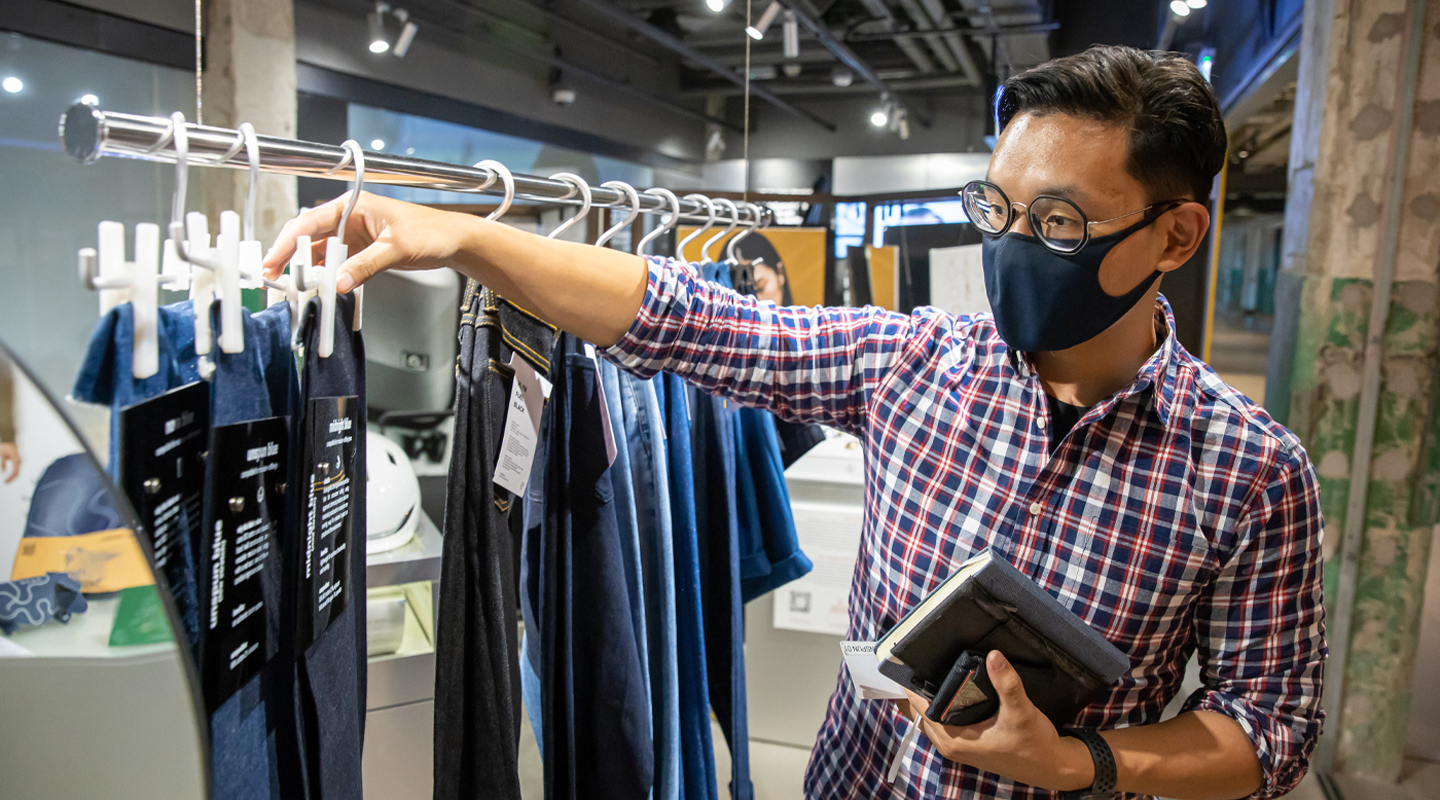 Walden now splits his time between Unspun's bases in Hong Kong and the US. Besides disrupting the industry on an international level, he hopes his ventures have paved the way for young people here looking for a breakthrough as he did after that fateful week in Copenhagen 11 years ago.
'What frustrates the young is the lack of a diverse economy, the lack of a chance to try new things,' he said. 'It should be possible to take the road less travelled, and we want to set a precedent.'
And this is another way his jeans encapsulate the spirit of sustainability—the promise of a future, that is.
By jasonyuen@cuhkcontents
Photos by Eric Sin
This article was originally published on CUHK Homepage in Nov 2020.