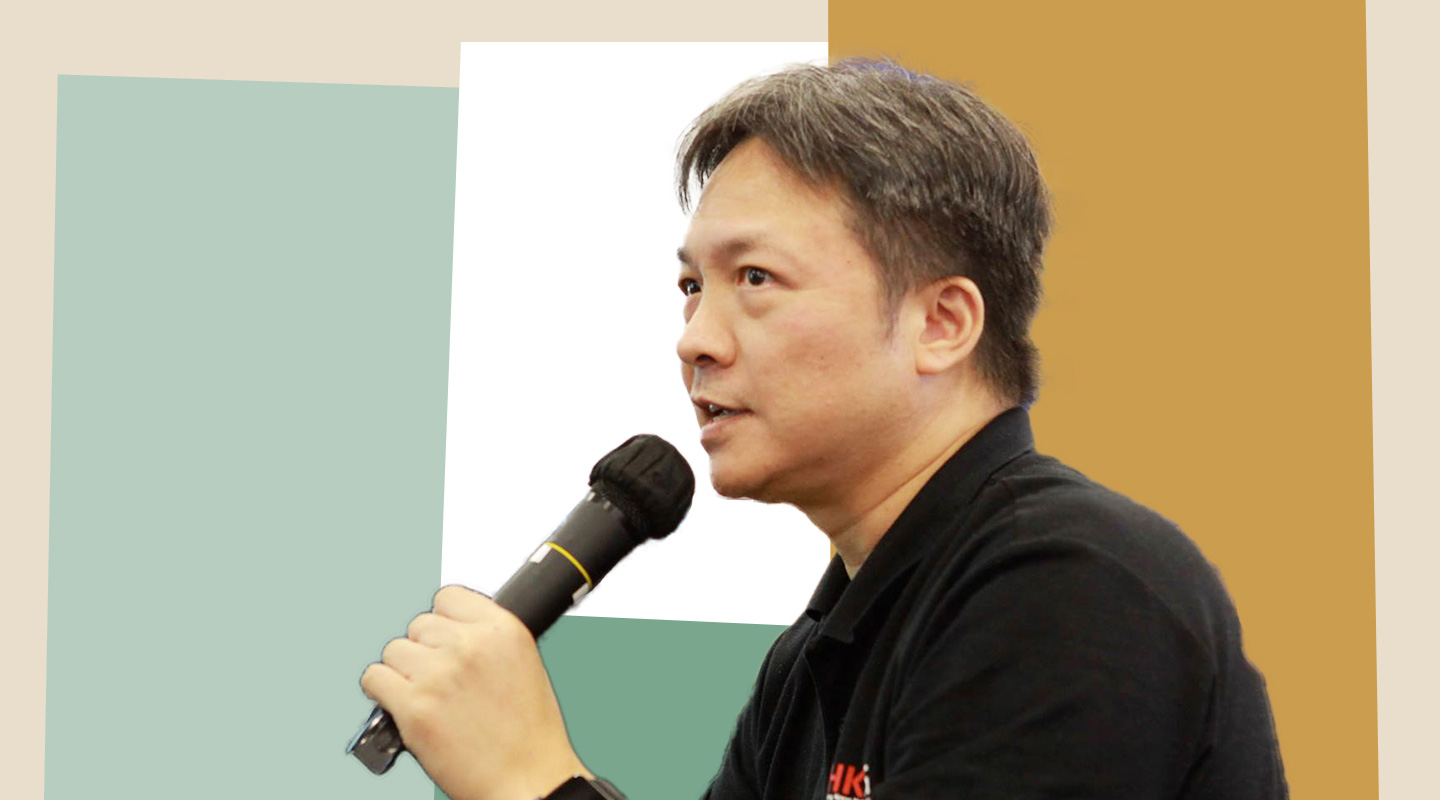 For many people, working at a university is one of the best jobs there is, with fixed hours and stable pay. However, it was one roller-coaster of a job for alumnus Cheng Che-hoo, who had worked at his alma mater for 20+ years, riding the waves of technology and taking part in bringing the Internet to CUHK and Hong Kong at large.
The story started in 1981 when Cheng was enrolled at CUHK. Personal computers were unheard of at the time, and it was three years before Steve Jobs launched Macintosh. The University was still using sturdy IBM mainframe computers. With a major in electronics and a minor in computer science, Cheng spent days and nights working on assignments and writing programmes at the Computer Services Centre in the Pi Chiu Building. 'I had to input programmes with a bulky keyboard to a host computer the size of the whole room, and it took hours to generate the output. If anything went wrong, I had to wait a few more hours to rectify it. It was nothing like now.'
Not to mention there was no such thing as the Internet 40 years ago, and zero connectivity between computers. Cheng only learnt about computer networks in his senior years of study. 'One of the assignments was to write software programmes that exchange documents between IBM and Apple computers. It was super fun and powerful to connect different computers together!'
This was why Cheng did not start his career as an engineer in the telecommunications industry like many of his classmates when he graduated in 1985. Instead, he just found a job that was related to computers. In July the same year, he returned to Pi Chiu Building, his second home, as a staff member of the Computer Services Centre. Approachable and courteous, the fresh graduate began in the User Services Section, and was transferred to the System Programming Section months later.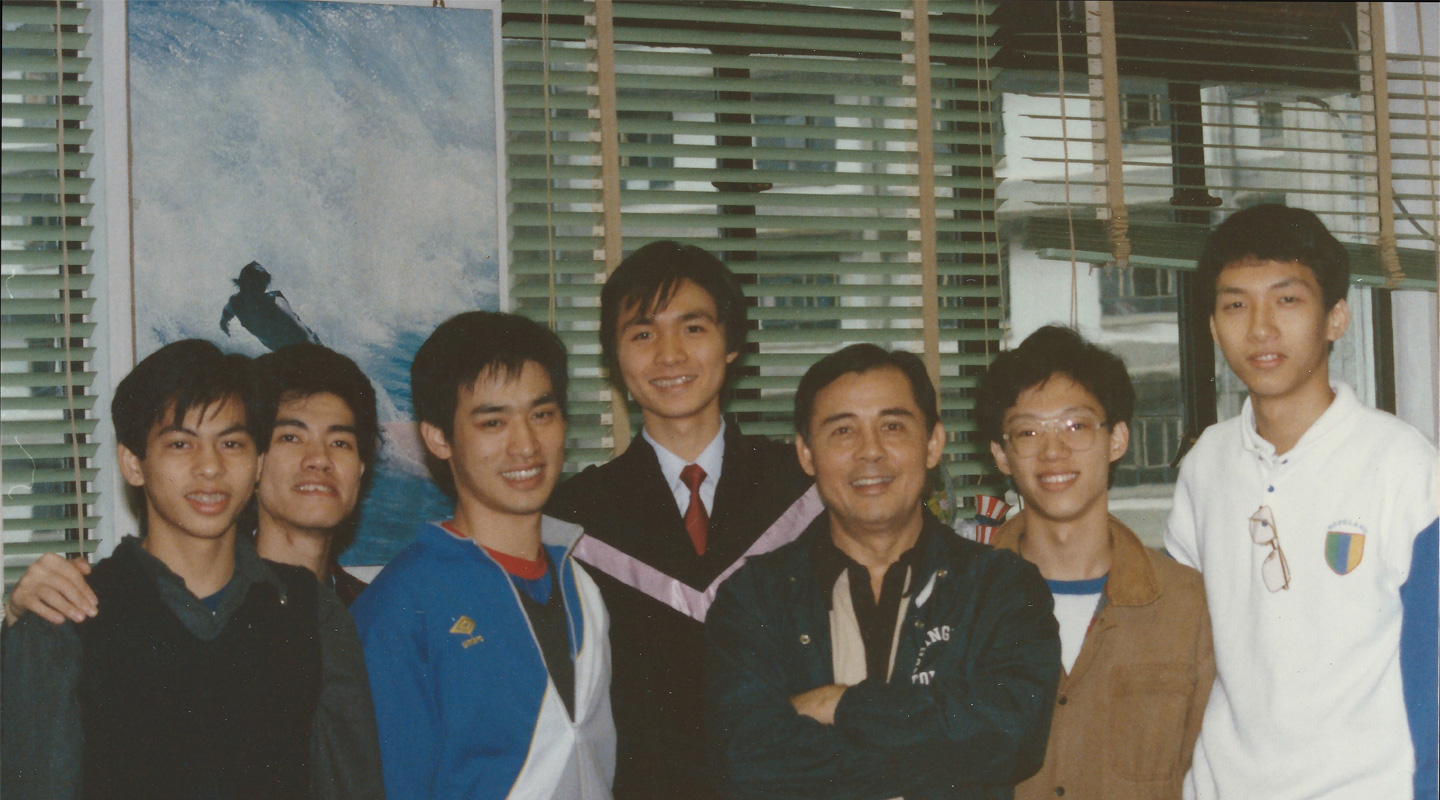 In the 1990s, personal computers were getting popular and CUHK was planning to bring the whole campus online. The Computer Services Centre then set up the Data Communications and Networking Section, headed by Cheng who had the requisite technical background.
1991 was a momentous year in CUHK's Internet development, which also made history for the technological progress of Hong Kong's academia and wider society. Prof. George Fan, Dean of Engineering at the time, had been negotiating with the National Aeronautics and Space Administration (NASA) and the Department of Energy in the US, which agreed to connect CUHK to the Internet through an international private leased circuit.
Cheng would never forget the moment when all cables and network equipment were connected, and the signal light of the Internet went on. It was September 1991. 'So this year marks the 30th anniversary that CUHK brought the Internet to Hong Kong. We should celebrate this!'
Once CUHK became the very first organization in Hong Kong connected to the Internet, other tertiary institutions ordered local lines to connect with CUHK to surf the web. This brought the entire Hong Kong Academic and Research Network (HARNET) to migrate to a full Internet protocol, and CUHK served as its hub until 1997.
This was not all. The step on the moon came in 1993 when commercial Internet Service Providers (ISPs) started to emerge in Hong Kong. These ISPs usually had their own international leased lines to the US, but they were not interconnected locally. For a local email to travel from one ISP to another, it had to pass through the US along expensive lines, which made even local communications costly. ISPs were competitors with one another and gave no priority to overcoming this issue.
The segregation among ISPs frustrated Hong Kong's nascent Internet development. As a result, the Computer Services Centre reached out to each and every ISP in Hong Kong and invited them to connect with CUHK to enable faster and cheaper local communications. Most ISPs eventually agreed to have CUHK, a neutral institution, as the local Internet hub. In April 1995, the Hong Kong Internet Exchange (HKIX) was launched for all ISPs to enjoy direct, efficient and cost-effective Internet exchange services.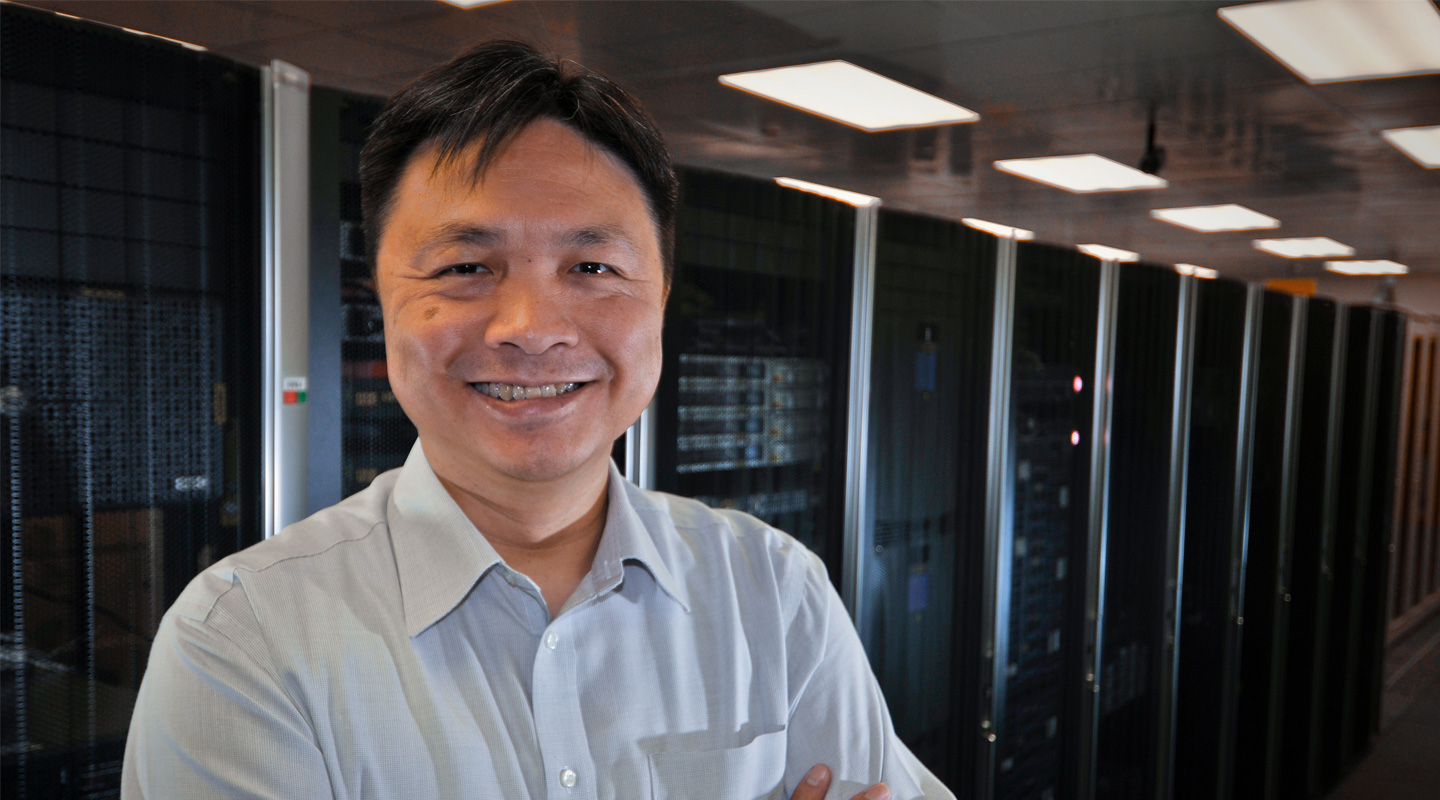 At the beginning, all network equipment of HKIX was borrowed from the Computer Services Centre and managed by the Centre's staff on a voluntary basis. Since HKIX started, the number of ISPs in Hong Kong grew exponentially, and soon larger organizations sought to use HKIX for local data exchange, including the HKSAR Government and HSBC.
'We were closely monitoring the growth of ISPs. Whenever new ones popped up, we persuaded them to join HKIX. I used to have a pocket notebook that recorded all potential ISP collaborators, and my mind was all about which one I hadn't contacted.
'Throughout the entire decade in the 1990s, CUHK created milestones for its Internet development, and I was grateful to be part of it. Every step in the way didn't come easy; CUHK and myself should be proud of what we achieved.'
In 2000, the Computer Services Centre was renamed the Information Technology Services Centre (ITSC). It was also the year when Cheng decided to leave the University and carve out a career in business. He had worked at international telecommunications firms, started his own company, and pioneered the '.ASIA' top-level domain. 'In all that I do, I try to fulfil two things. First, it has to be related to the Internet. Second, it has to nurture regional development, rather than focussing on just Hong Kong.'
After more than seven years of various stints, Cheng returned to CUHK again in 2007 as Associate Director for infrastructure at ITSC. This time he spent 9+ years. Together with the 15+ years of employment previously, he would have soon earned the 25-year Long Service Award, dubbed affectionately the 'Gold Medal'. However, he left again for a job beckoning him from overseas.
The Asia Pacific Network Information Centre (APNIC) is a non-profit organization that distributes IP addresses to ISPs in the Asia-Pacific region. Cheng had served as its Board member between 1998 and 2016. In 2017, APNIC's headquarters in Australia was expanding its team to step up efforts in developing Internet for 56 economies in the Asia Pacific.
'When I learnt that APNIC was looking for Development Director, I knew this could very well be my dream job. I must give it a try!' When Cheng secured his job offer at the age of just over 54, he thought no further and gave up his retirement perks which were just several months away. Off he went to Brisbane, passionate and hopeful about a new chapter in his golden days.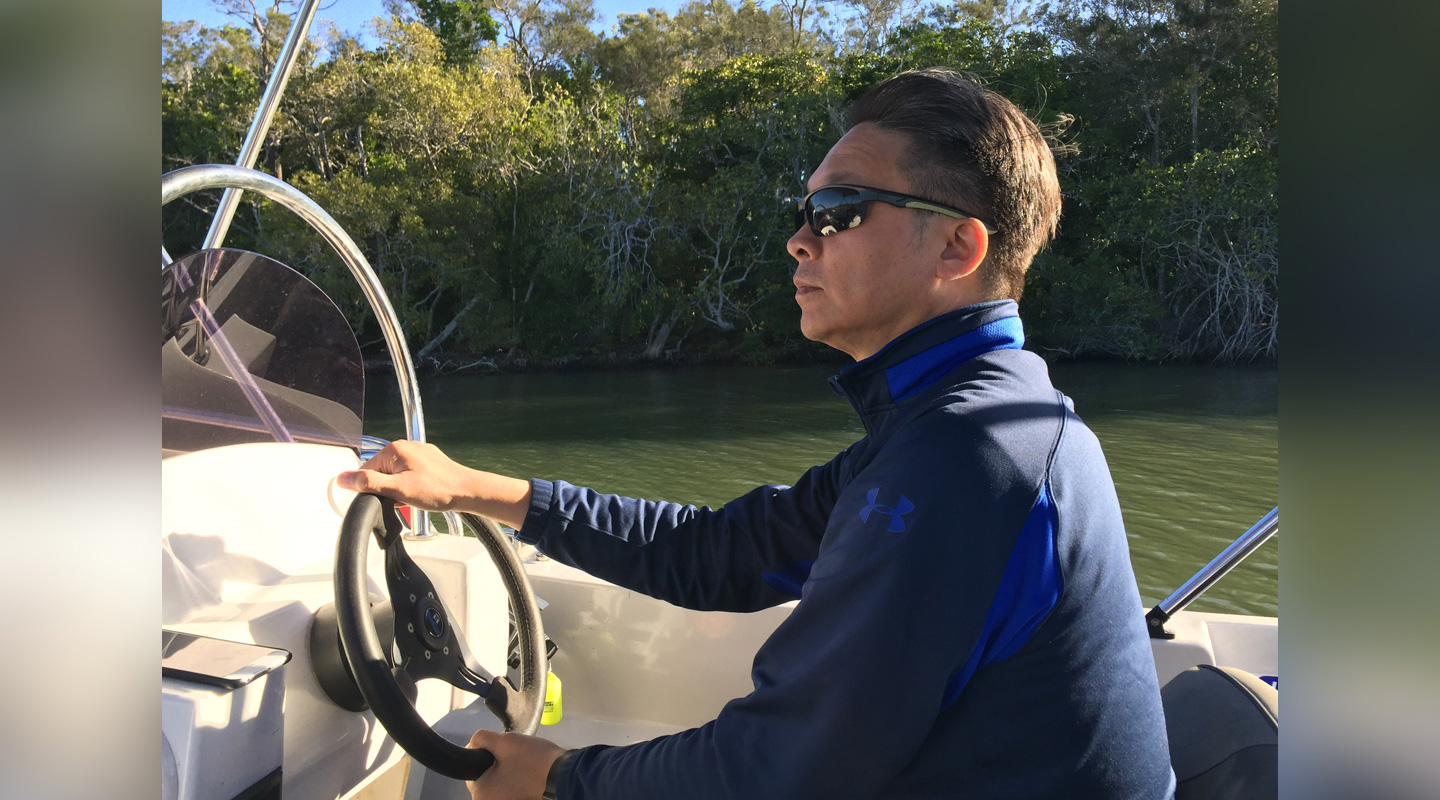 It has been almost four years since Cheng started living in Australia. Life comes easy now, with the only regret being he cannot play his favourite game of basketball. 'A dozen CUHK staff members and alumni used to form a basketball team, led by former CUHK coach Joachim Poon. We practised from time to time and even competed in mainland China and Taiwan. We had such camaraderie. Now I can only play tennis in Australia.'
Benefiting from the far-reaching impact of the Internet, Cheng's industry experience has brought him to see the wealthiest and the poorest places around the world. So he asks of the CUHK community: never fear change and keep a global vision. 'Hong Kong people stand out for our agility and adaptability. As long as we open ourselves up and break our inner barriers, the world opens up for us, too.'
Reported by christinenip@cuhkcontents
Photo courtesy of the interviewee
This article was originally published on CUHK Homepage in Feb 2021.