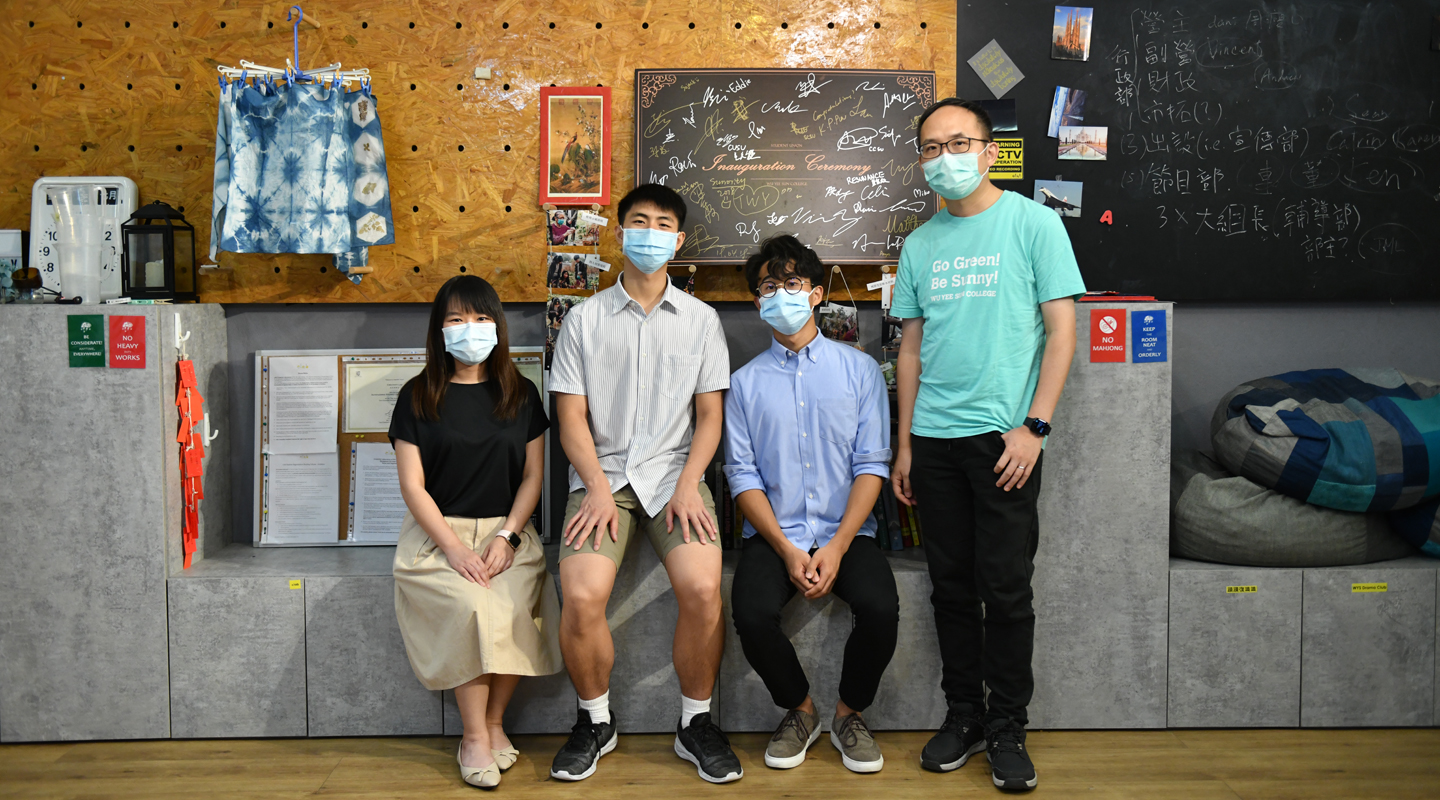 Improvise, adapt and overcome.
This is the key to survival amidst the 'new normal' era—just as British adventurer and ex-military man Bear Grylls has put it, the only way to 'get out alive' is to work fast, stand tall, grin and bear it.
From a minor health scare to the great leveller that everyone has feared, the COVID-19 pandemic has upended and changed our lives as we all have known: working from home becomes an inevitable norm, wearing face mask becomes a regular gesture, and social distancing becomes a familiar concept that everybody is well-acquainted with. Overall, the world is not the same as it was.
The journey to the new normal posed by the pandemic is undeniably choppy and bumpy. While we can expect to see a variety of changes down the road, one thing for sure is that we have to do our best to adjust to this new way of living and be a tough cookie to go about our lives.
And the same goes for students at CUHK.
'These are certainly challenging times,' said Prof. Poon Ming-kay of the Department of Chinese Language and Literature. 'As the Dean of Students of Wu Yee Sun College, I see students working hard on organizing events and planning out an array of activities for College residents, only to be brought down at the last minute as another wave of COVID cases get in the way.'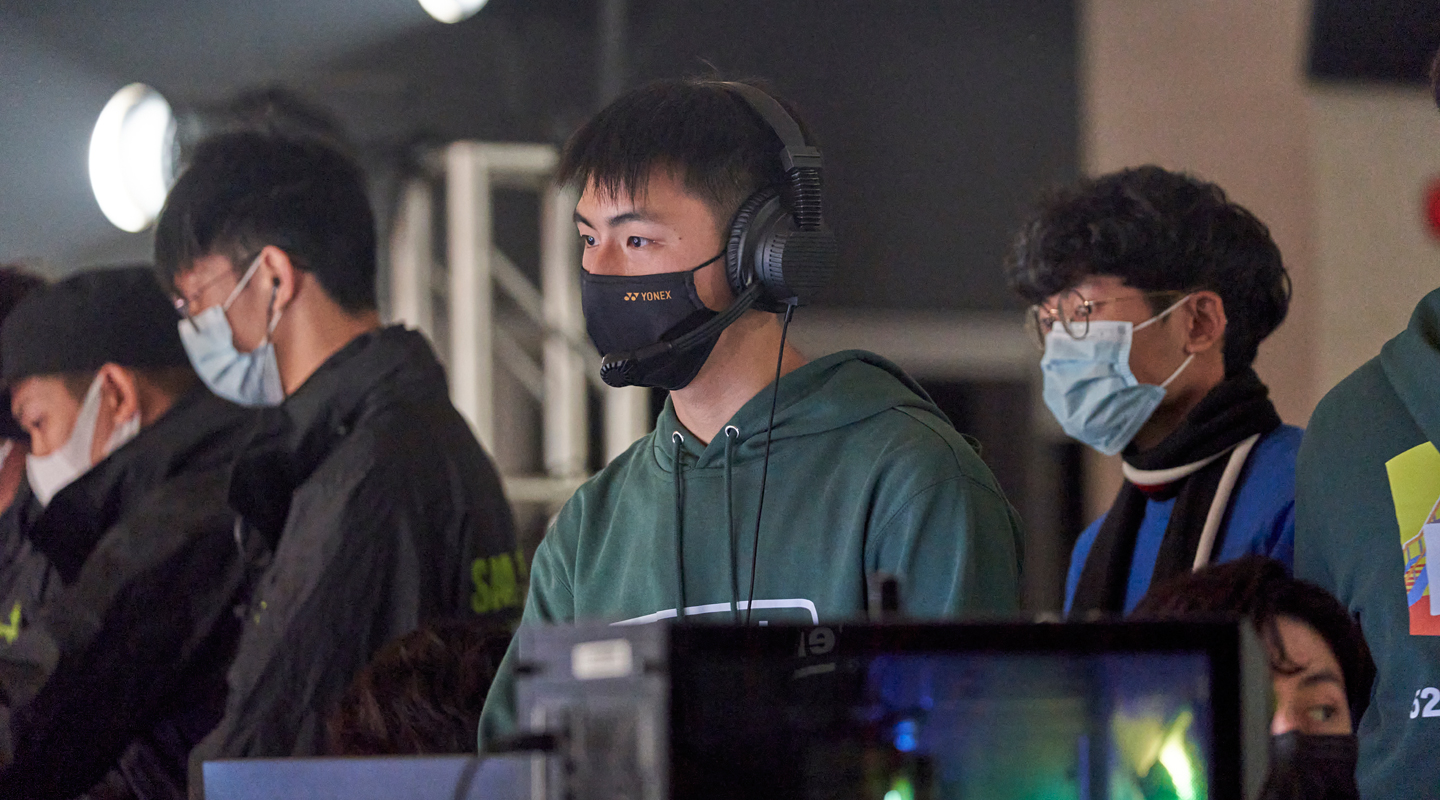 Indeed, the new normal is anything but planned. Take the College Anniversary of Wu Yee Sun College ('WYS') for instance. The event was originally set to be held in November 2020 and was, lamentably, postponed due to the emergence of the fourth wave of infections. Unlike the previous ones which were packed with activities like the lavish 523 Banquet or the extravagant Open Bazaar, the Anniversary this time was trimmed down to one modest gameshow, featuring activities such as teacher-and-student show-quiz, student contest, musical performance and lucky draw.
'We have made rounds and rounds of amendments, changes and alterations, downsizing the Anniversary to fulfil social distancing regulations while trying to let as many students participate in the event as we can,' said Kin Tong, President of the Wu Yee Sun College Anniversary Organizing Committee. 'Freshmen have already missed out on the opportunity to join the orientation camp this year, thus we really want to show them what university and College life is all about. We also want to bring fun and excitement to other residents of WYS as well—who wants to constantly lock themselves in and stare at the four walls of their rooms anyway?'
With unremitting resolve and fervent dedication, the 18-person Organizing Committee successfully held the College Anniversary on 19 January 2021, attracting over hundreds of people to engage and participate in the event.
Seeing their labours finally coming to fruition is definitely a wonderful and exhilarating sensation, but to Kin, there is more to it than that. 'This experience is a valuable lesson. It has given me much food for thought,' he commented. 'No matter how much you plan, you have to prepare for the unexpected. Being flexible with what comes next and thinking outside of the box are the best tools that one should possess in their arsenal.'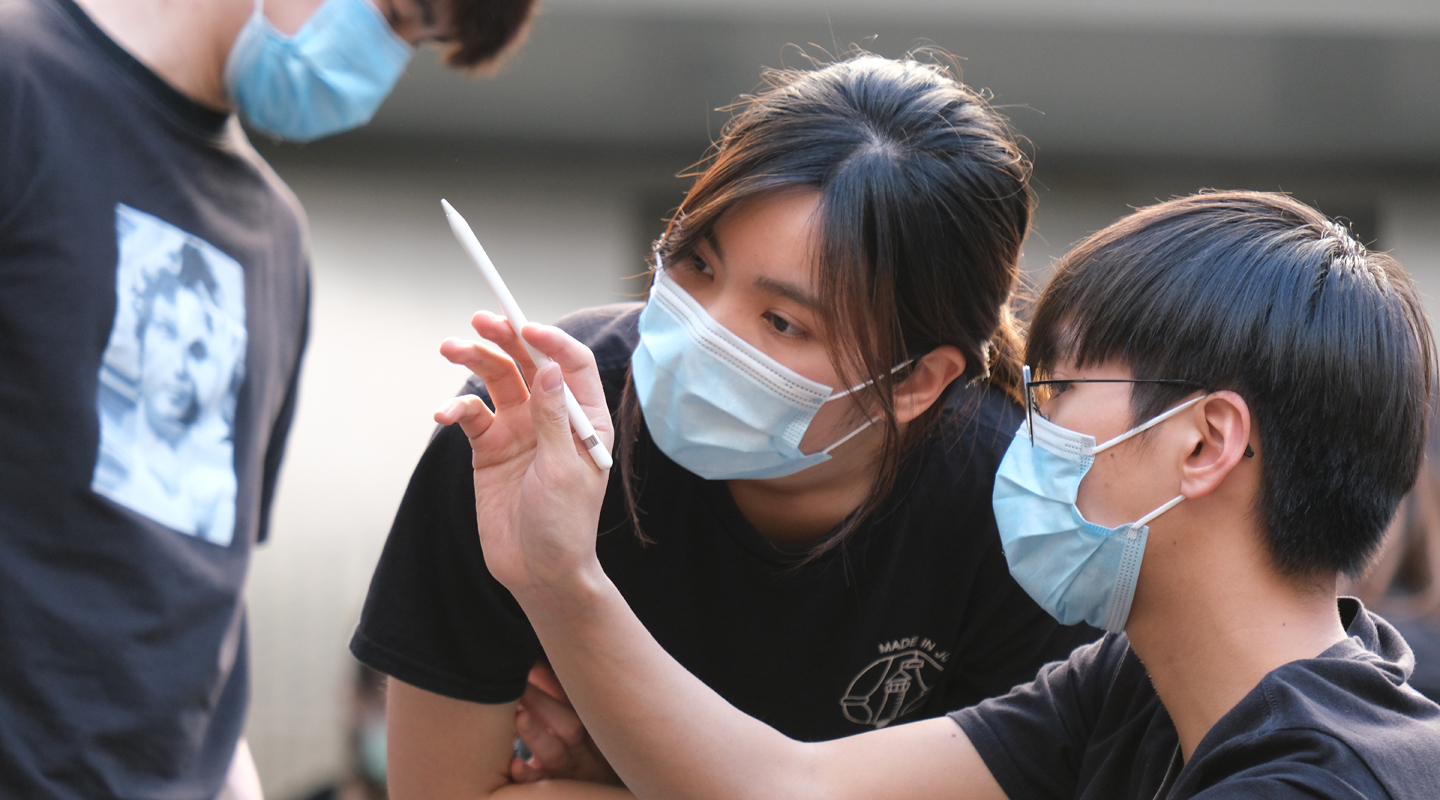 What also put students to the test was WYS's Annual Drama Repertoire. Kiki Chan, project coordinator and graduate of the College, has plenty of experience in planning and organizing student activities. She marvelled at the determination and effort that the College Drama Society has put in to bring the repertoire to life.
'Managing a crew of 70 people to perform a play was already itself an onerous task, and to top it all, they had to pull everything off during the fourth wave of COVID-19. That surely was a tall order.'
Similar to what had happened in the three previous waves of epidemic, a number of public facilities, including all performance venues and music centres, was ordered to close down to prevent the infection from spreading, along with tightened social distancing measures to discourage the public from going out unnecessarily. All these undoubtedly complicated the picture.
'From script writing to casting call to stage management to prop designs, the Drama Society assigned various groups and subgroups to carry out the work separately and in parallel, limited the number to about eight people per group,' Kiki explained. 'As for the routine rehearsals, the Society kept liaising with other Colleges and governmental units to arrange and seek out appropriate venues to rehearse, also making sure to adhere to the social distancing measures and regulations at the same time.'
Fortune favours the hardworking, and ultimately, the Annual Drama Repertoire was staged at the Black Box Theatre at Tai Po. Consisting of three performances on 21 and 22 February 2021, the repertoire brought over 160 audience members and secured a full house in each of the performances.
Professor Poon also extols the pliancy and wits that the Society members has demonstrated. 'Students are actually pretty quick on their feet. For example, knowing that everyone has to wear a mask when performing on stage, they donned the actors with shawls and chiffons, which delivered a sense of majesty and, simultaneously, toned down the out-of-place imagery of the masks.'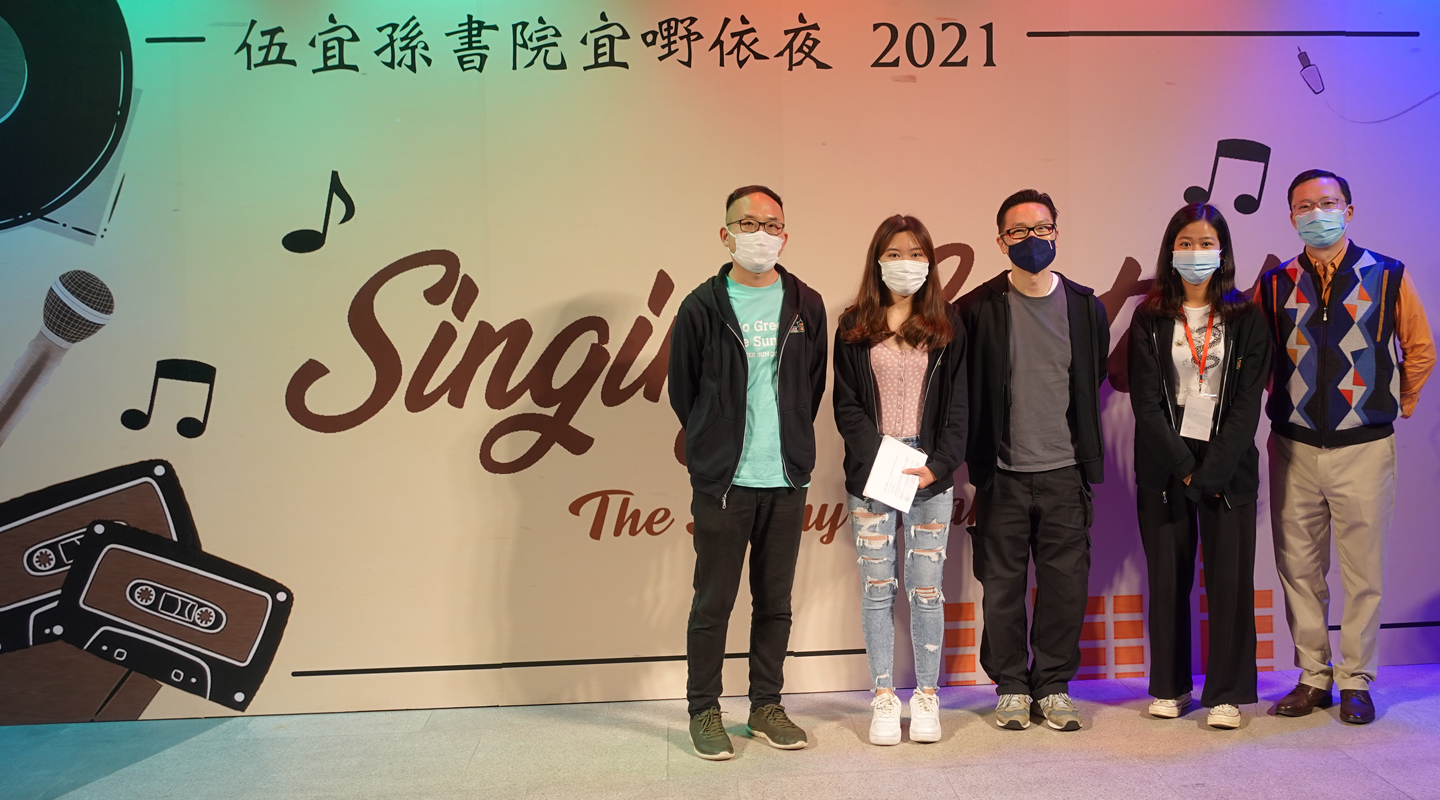 'Sunny Yeah', an event that allows students to brandish their musical and artistic talents, is the third main activity that WYS has organized during the pandemic times. Comprising of a singing contest and an escape room simulation, Sunny Yeah was held in March 2021, auspiciously attracting more than 200 CUHK students to take part in the celebration.
Vincent Lau, committee member of the Sunny Yeah Organizing Committee, is the person-in-charge of the escape room simulation. He admitted that the entire event had incessantly kept him on his toes. 'Owing to the restrictions and unforeseen circumstances caused by the pandemic, we have changed the theme of Sunny Yeah back and forth—firstly a photoshoot competition and afterwards a ghost-themed interactive performance—and, in the end, decided to abandon these initial proposals altogether. By the time we finalized the proposition for holding an escape room simulation, there was only two months for us to conceive the gameplay, write the scripts, secure the venue and test-out the simulation. We were really under the gun those days.'
Thankfully, with the help of his friends and the guidance from Professor Poon, Kiki and other College personnel, Vincent and his committee teammates managed to launch the event swimmingly, holding a total of eight rounds of simulations. Thanks to its appealing motif and alluring backstory—setting in the Qin Dynasty, the players were tasked with seeking the elixir of immortality, with some players secretly acting as spies and trying to sabotage the mission—students had a fun time and enjoyed themselves immensely.
'I am most grateful to my friends and everyone who have looked out for us,' said Vincent. 'Without them, this would not be possible.'
With the fourth wave of COVID-19 cases coming to an end, people in Hong Kong are starting to get their lives back on track, which, understandably, is a jubilant yet daunting news. Everything in this new age is changing and evolving constantly; one day you are enjoying the fresh air and summer breeze, and the next day you are back to lockdown and continue your days of isolation. As no one knows when the next wave is going to hit, it is of paramount importance that we have to be resilient and accept the challenge in all way it comes in.
'What doesn't kill you makes you stronger. Be adaptive, be creative, and try your very best to adjust to this new normality with a smile, just like our students at WYS!' Professor Poon chuckled and said.
By ronaldluk@cuhkcontents
Photos by gloriang@cuhkimages and ponyleung@cuhkimages