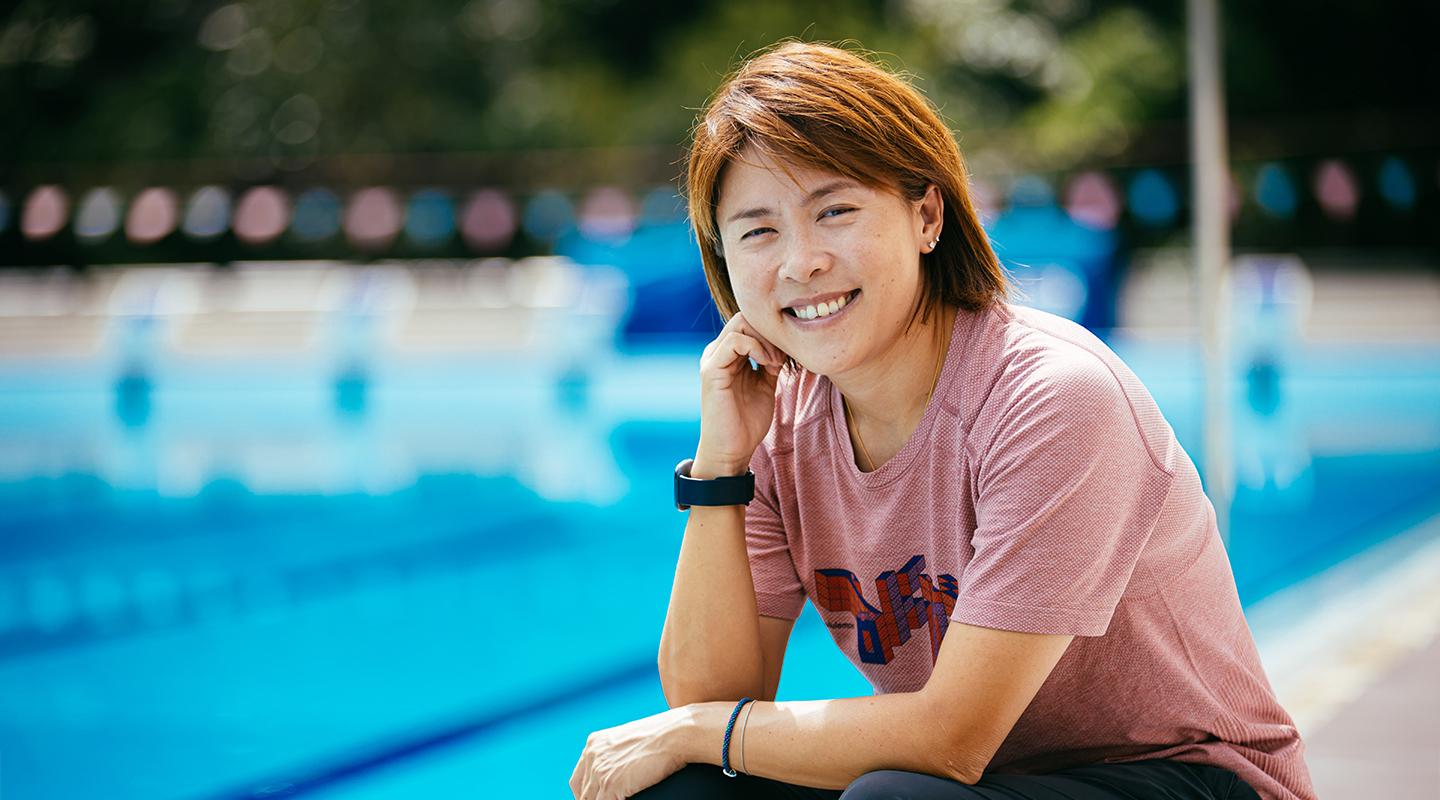 August 2021 is definitely a monumental month for everyone in Hong Kong.
With the 2020 Tokyo Olympics finally coming to an end, Hong Kong athletes bagged a total of six Olympian medals, winning one gold, two silvers and three bronzes. Hongkongers are ecstatic about the brilliant performance and some even go straight into action—following Cheung Ka-long's victory in the men's individual foil fencing event, the Hong Kong Fencing School found themselves filled with enthusiastic newcomers, recording an immediate increment of 70% in the number of registered members. A few younger members also made big statements of 'going pro' and vowed to become elite athletes when they grow up.
Truly, being an athlete, especially a professional one, can be both empowering and enlightening. Experiencing the podium moments of glory and fame, having everyone looking up to you, and being the inspiration for the next generation, just what more can one really ask for?
Yet the constant theory is there—everything is literally a quid pro quo. To be at the very top means you have to give up and sacrifice something. This, naturally, begs the million-dollar question: what does it take to be an elite athlete?
'Self-discipline, multitudinous trainings, muscle cramps, bodily injuries, and many, many sacrifices,' said Sherry Tsai, former Olympian and retired swimmer from Hong Kong. 'You have to be tough in order to be a professional swimmer; no matter what happens, you just have to keep swimming.'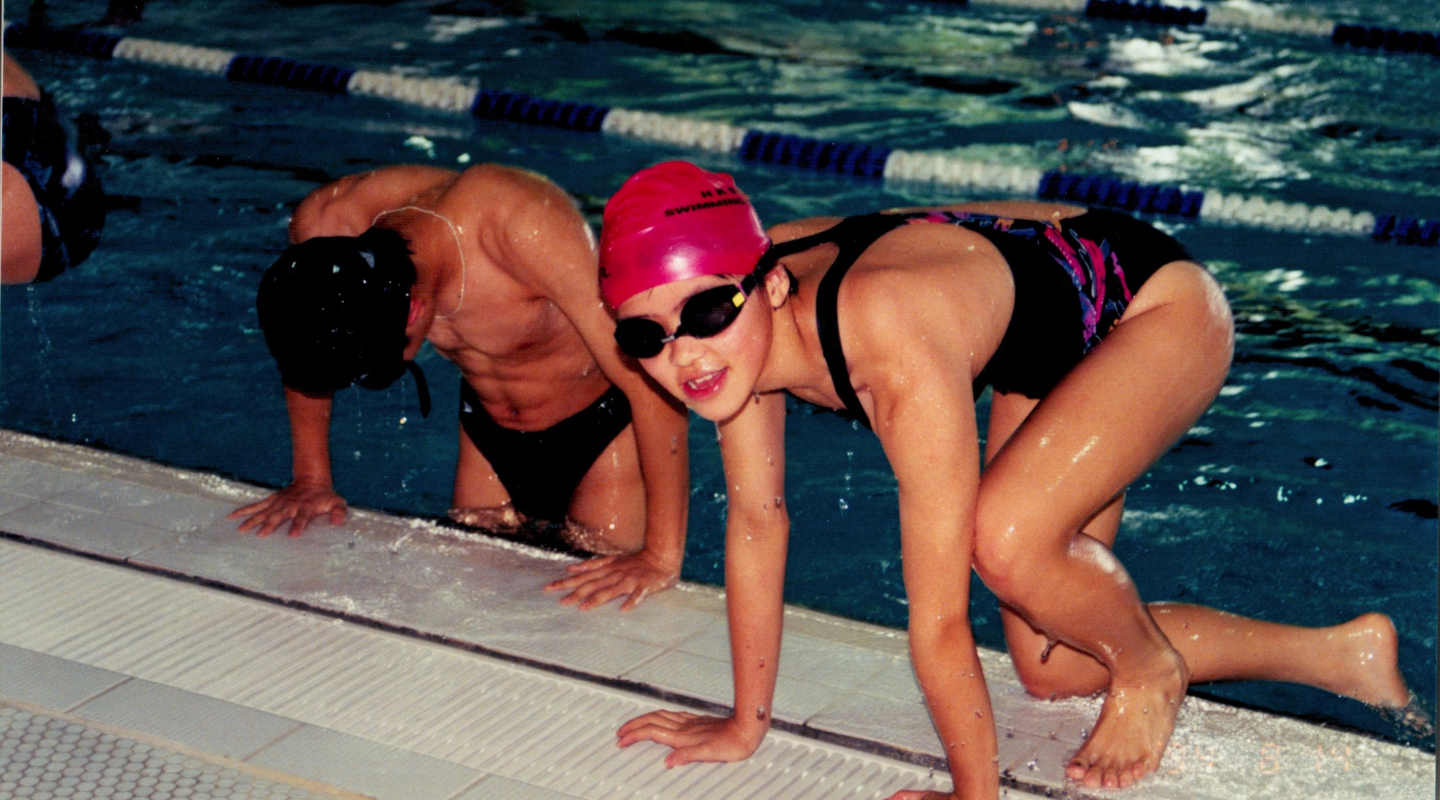 A three-time Olympian, three-time Asian Games and four-time East Asian Games participant, Sherry began to swim when she was 10 years old. Showing promising results and progressing through a 10-level swimming programme (from the stage of 'beginner' to 'expert') in a year's time, she was quickly scouted and joined the national swimming team at the age of 11. Suffice to say, her training was rigorous and intensive every day.
'Got up at 4:30 a.m., began training at 5:30 a.m. and swam continuously for two hours, then attended lessons till the afterschool bell rang, swam again at 5 p.m. and went home at 7 p.m., left three hours for dinner and homework, rinsed, slept, and again the next day,' Sherry recounted. 'The thing I saw the most in my high school days was probably the swimming pool and its tiles.'
'Did you ever think of giving up, or have any second thoughts about going pro?' I asked.
'No.' The answer was swift and, frankly, wasn't quite what I expected.
'Oh? Why's that?'
'Being a professional athlete is a lifelong decision. You have to know what it is all about before you go down this path. Once you decided to do so, give everything you got and never look back,' Sherry adamantly replied. 'No days off, no slacking off, and don't chicken out. Go big or go home.'
And Sherry wasn't just all hat and no cattle though. By the time she started to represent Hong Kong to compete in swimming tournaments at the age of 12, she got her future all mapped out—pursuing the schools that provide her the best training, figuring out the swimming styles and tactics that boost the chances of winning in competitions, and even contemplating what to do after she retires.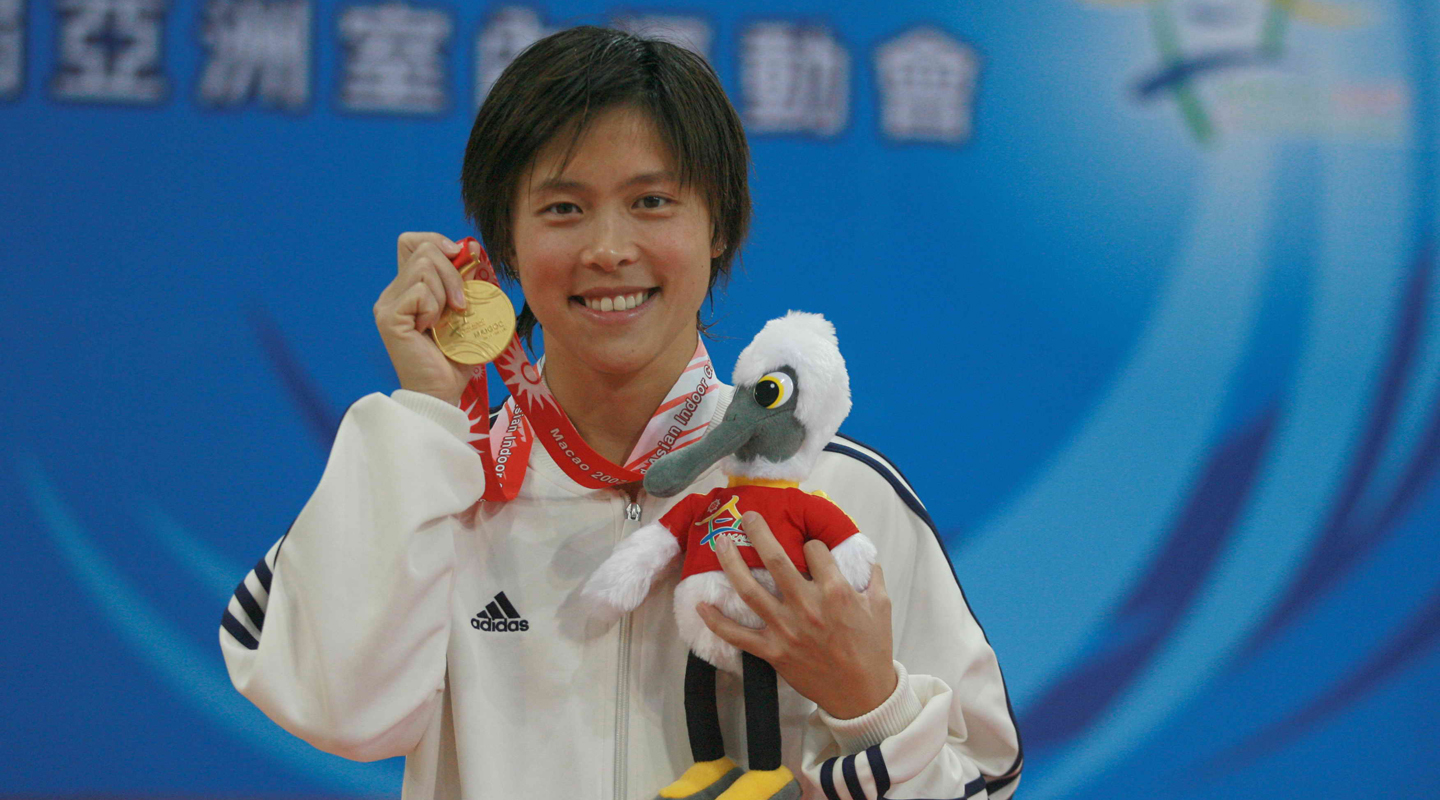 Being meticulous doesn't mean things will always go according to plan, however. Much like other professional athletes, Sherry had her fair share of hardships and, grievously, had once found herself in a catch-22 situation. 'Back in mid-2009 when I was representing my team to go exchange in Athens, I got my cruciate ligament lacerated in one of the friendly basketball matches.' As the 2009 East Asian Games was around the corner, she was given two choices: either undergo immediate surgery and forfeit the Games, or recover as fast as she could in hopes of joining the competition.
It wasn't difficult to guess which option Sherry took in the end. 'I flew back to Hong Kong at once and underwent rounds and rounds of physical therapies. Training at that time was grueling—the pain was unbearable and I had to apply ice to the injured area every time I got out of the pool.'
With a mind of steel and a lionhearted resolve, Sherry won the Hong Kong Best Athlete Award seven times and broke dozens of swimming records in Hong Kong. She was also the record holder of 18 swimming events, including the women's 100-metre backstroke in the age group of 13.
After retiring from elite sport and walking away from the limelight, Sherry pursued a Master's degree in sports science and physical activity at CUHK and later tried several occupations, ranging from TV hostess to editorial columnist, before finally settling in being a swimming coach—the best job that she has ever had.
'It finally occurred to me that my heart belongs to the water. I just can't live without it,' she said. 'Besides, seeing your students entrusting everything to you is an extremely remarkable sensation. After all, you are the determining factor on whether they can shine bright and fly high!'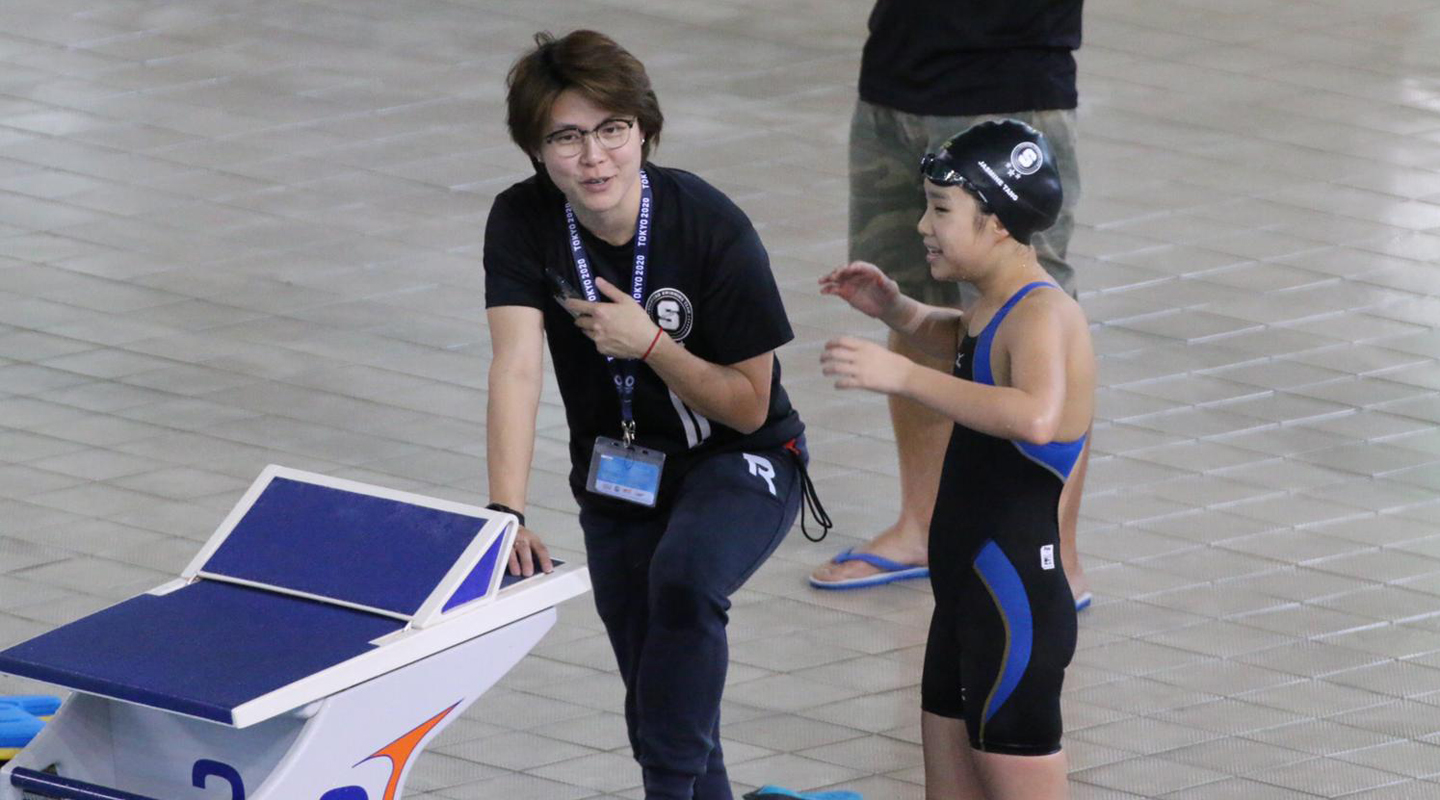 As a swimming coach, Sherry's teaching style leans towards the 'tough love' and 'no-nonsense' side. 'It is difficult to be too buddy-buddy with your students when you are leading a team that is going to compete in tournaments. Having said that, it is vitally important for them to know why you act or behave in a certain way. They have to understand what you are doing is for their own good. Give your heart to them, and they will eventually give their heart to you.'
To Sherry, the biggest challenge was not the formidable rivalry she encountered in competitions or the frustrations she felt during training, but rather the force majeure in life. 'COVID-19 has absolutely put a damper on everyone's life, mine included,' she admitted. 'Swimming pools have been closed after the pandemic started. This made training in water impossible. As a swimming coach, I need to think of something fast in order to get around the situation.'
Thinking outside the box, Sherry decided to change the training format from water to land and the venue from pools to homes, making use of ZOOM to work out with her students in TRX, yoga and various physical exercises. To further keep her students in-check and, in turn, support them mentally, she would also ask them to talk about their day and share the daily highlights with the class.
'I'm so glad that all of my students are willing to stick with me. They are the ones that really keep me going amid the arduous times.'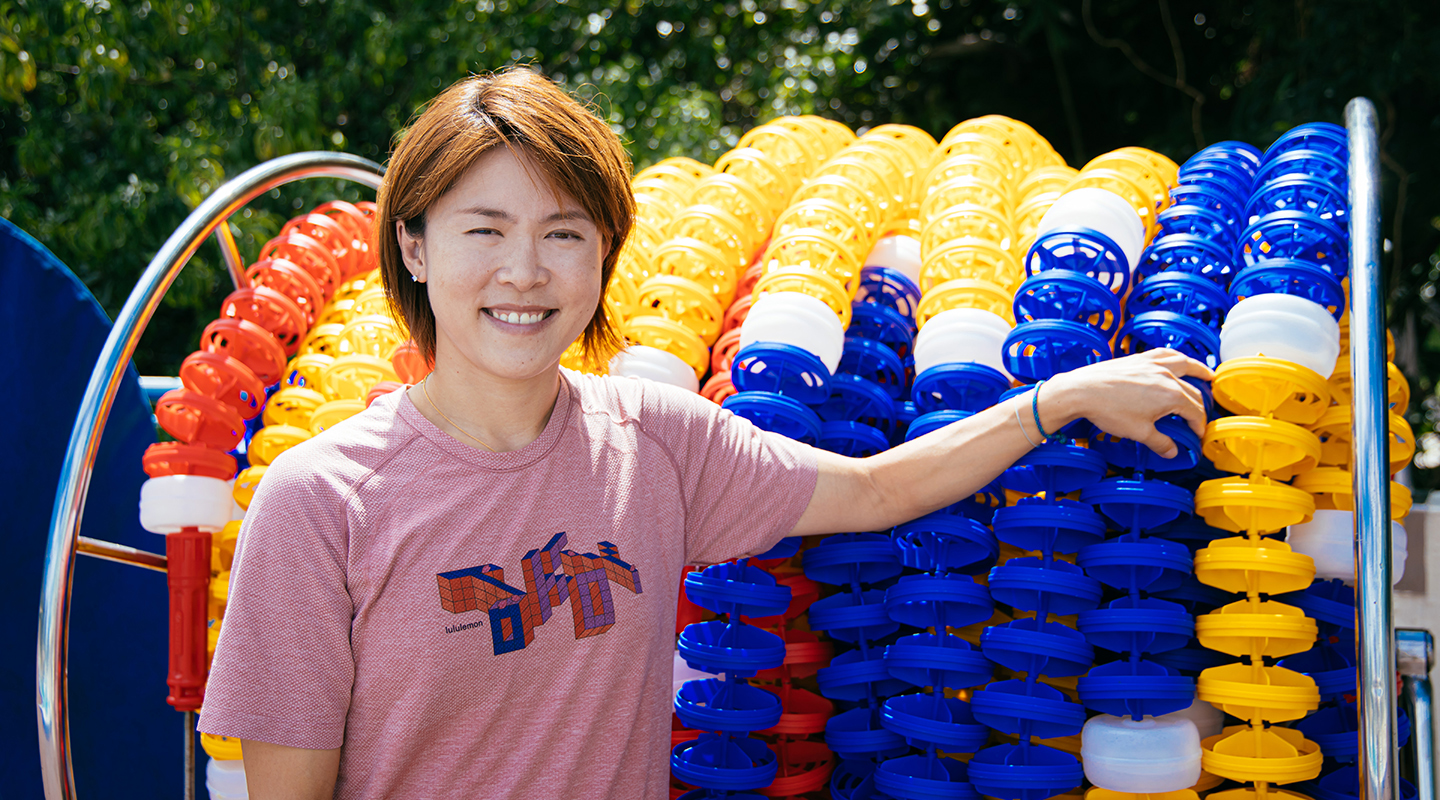 Thankfully, it seems things are looking pretty bright for Sherry these days—with the pandemic situation under control, swimming pools in Hong Kong are gradually reopened and Sherry, once again, is back in the game.
'So are you ready to lead your team to win championships in the upcoming competitions?' I asked.
'Winning or landing a medal is just a bonus. What's important is whether they have tried their very best and given their all; at the end of the day, the only person you should try to beat is the person you were yesterday.' Sherry answered with admirable poise.
By ronaldluk@cuhkcontents
Photos by Eric Sin