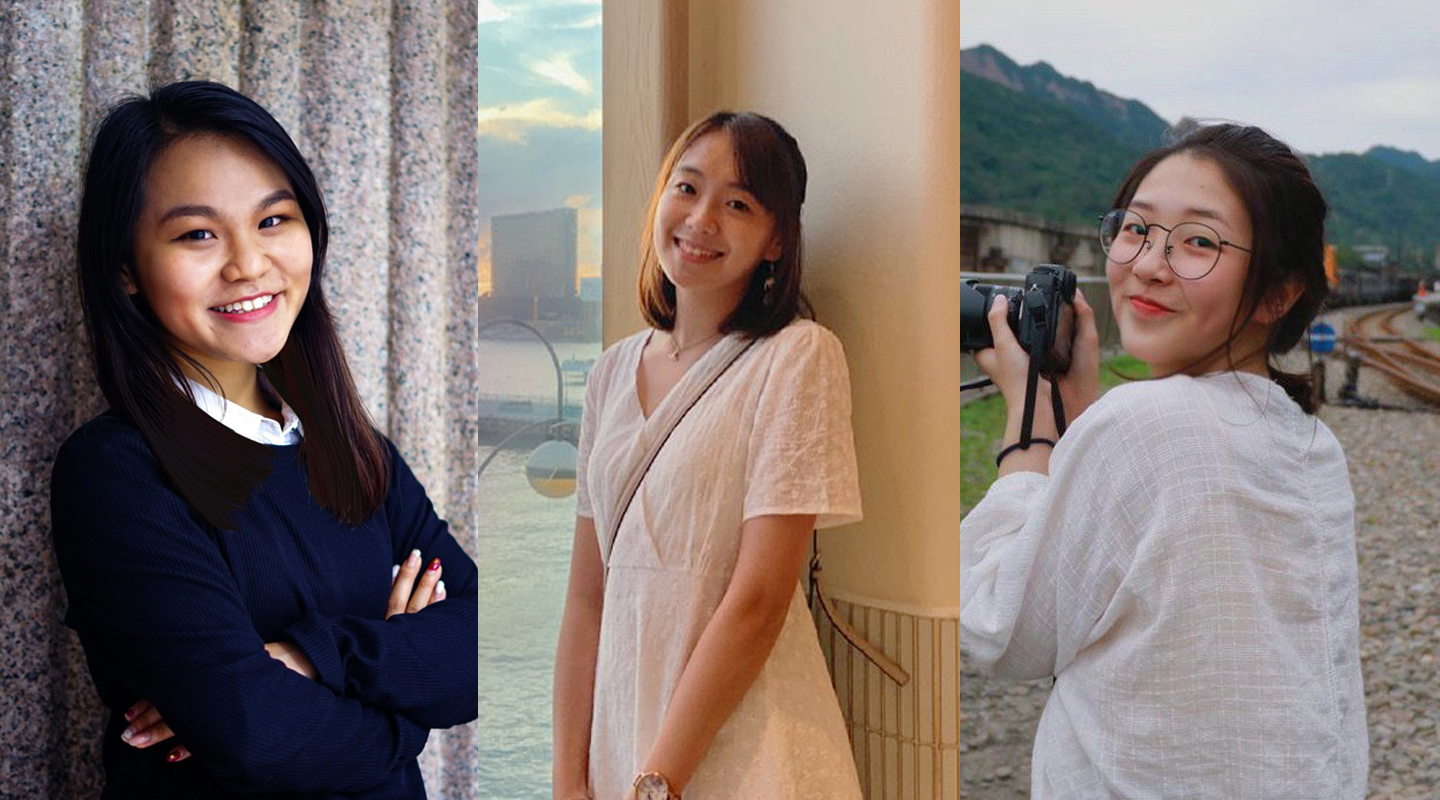 Suspended for two years, the local chapter of the I·CARE NGO Internship Programme made a comeback early this year. It has always been a priority programme of the I·CARE Centre for Whole-person Development (I·CARE Centre), as the experience with a nonprofit gives our students a foretaste of the professional world and at the same time exercises their minds to serve and do social good.
'The initiative was restaged to answer calls for practicums, as students undertaking studies in sustainability and entrepreneurship and innovation look to put their knowledge into practice,' says Irene Ng, director of I·CARE Centre. 'We intended the Programme to be more rigorous this time, with us meeting with the employers before and throughout the internship to follow up on how our students were doing, and what could be done to facilitate learning.
'We meant to foster students' social engagement, not just giving them an eye-opening experience, but that the internship can serve as a turning point in their lives that result in their leading the cause and empowering others in the long run,' she says.
In the summer just gone, seven students were selected out of a hundred applicants to join the second round of the Internship Programme and work from June to July at three nonprofits—the runner of the city's first nature school Gaia Education Limited, iBakery of Tung Wah Group of Hospitals, and climate advocacy group CarbonCare InnoLab. Three interns—Karen Law, Enoch Suen and Winnie Lee told CUHKUPDates their memorable summers and takeaways from their first stint with social enterprises.
From Soil to Soul
Living on the island side, Karen had a long commute from home to rural Tuen Mun, where RTC Gaia School is. The need to go long distances did not dampen her enjoyment interning at the nature-based primary school. As assistant activity facilitator helping out with its post-exam and summer activities, she first got to see how experimental learning works in Hong Kong and can offer a way out of Hong Kong's rigid and pressure cooker education system.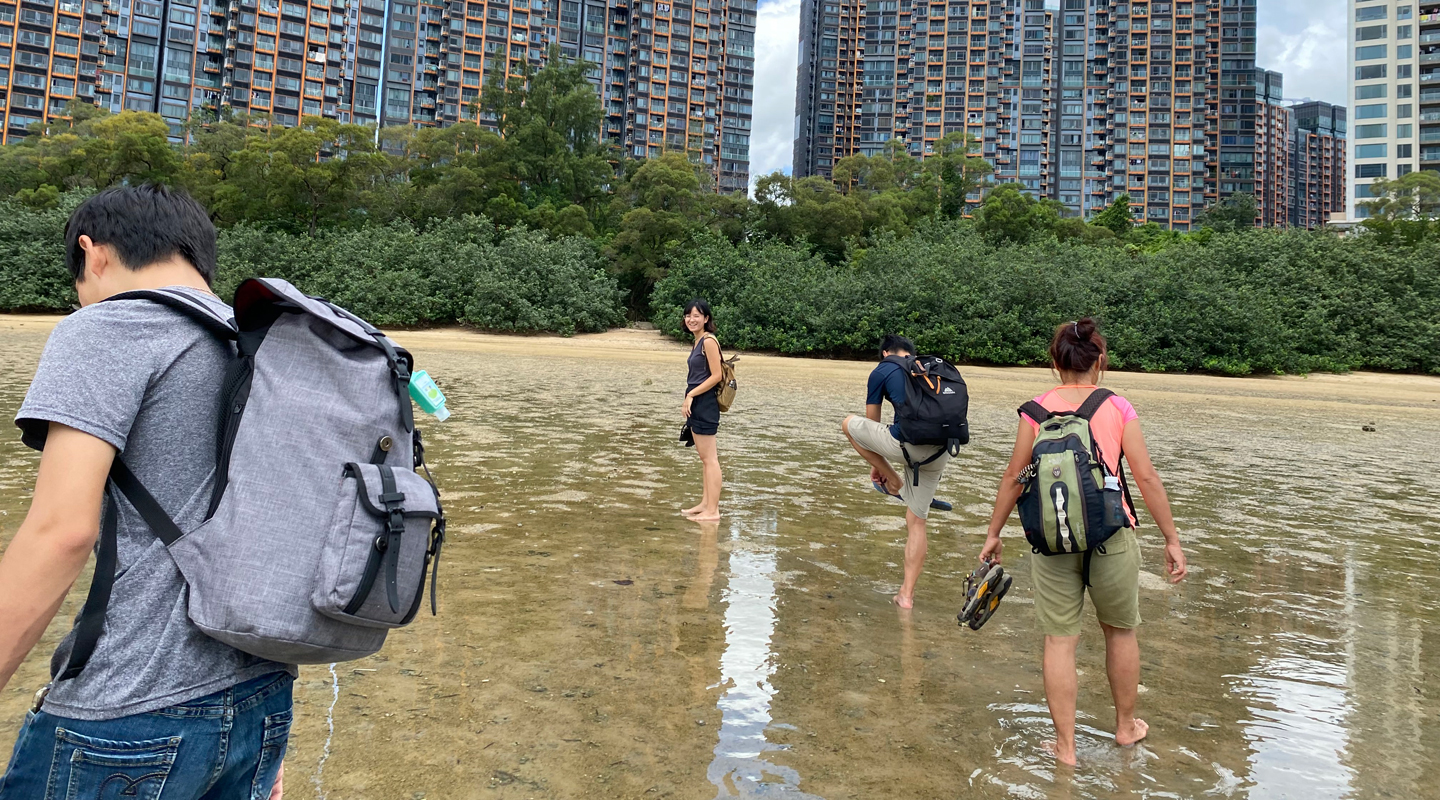 'Valuing nature and children's inner qualities, Gaia School stresses responsible and autonomous learning, where students take the initiative in exploring nature and their surroundings, rather than rote and cramming as are commonly found in local schools,' says Karen. For a week during term time, students learn outdoors, where they go hiking or camping, and they would share what they have learnt in the school closing ceremony—the format and rundown of which designed by students, with teachers acting in a supporting role.
'I was bound by so many rules in primary and high school. I was not allowed to question authority and I must do what I was told to. In Gaia, students would not separate learning and playing, as they acquire knowledge and skills through interacting with nature and people. Study to them is a labour of love.'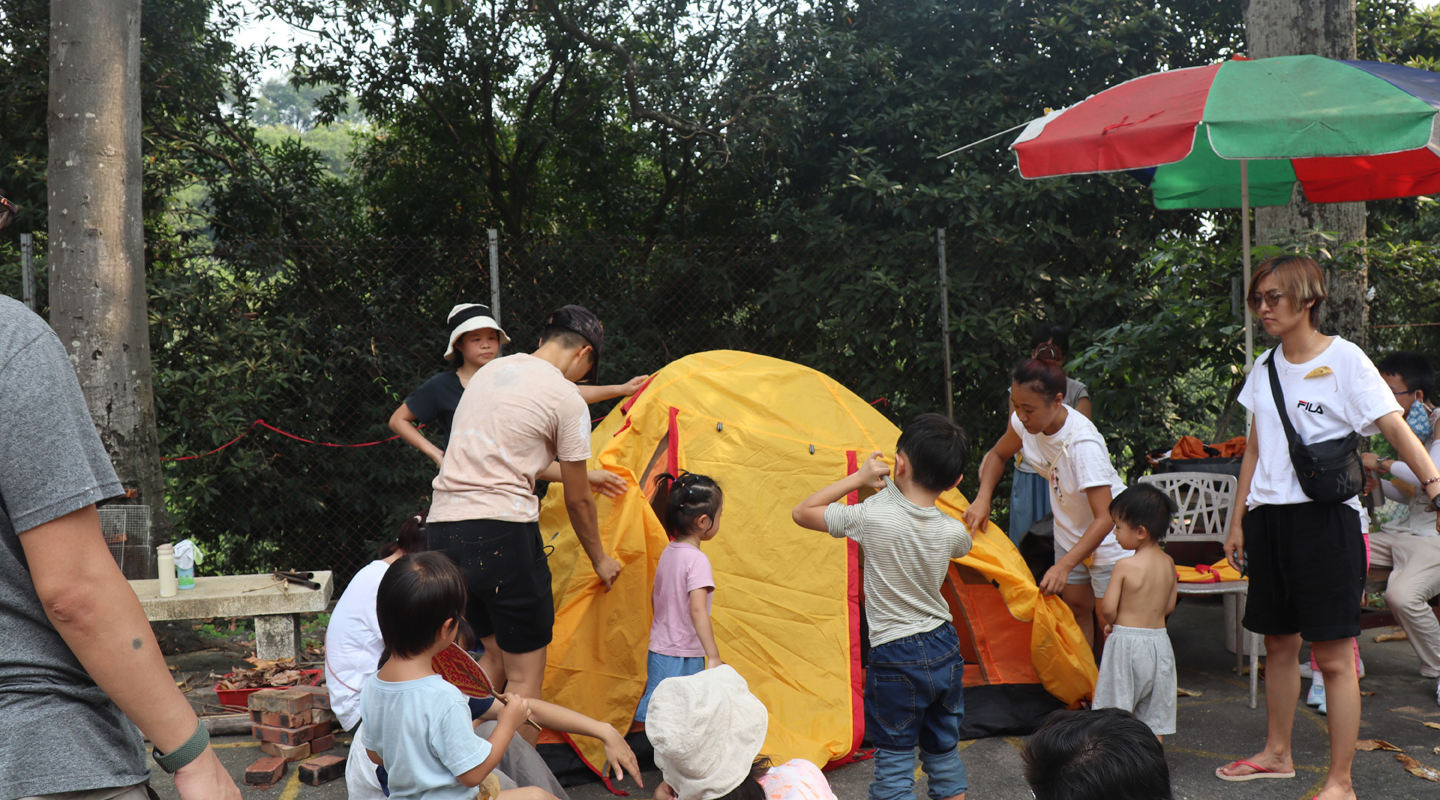 Karen also came to admire the young participants of the rural school's arduous summer programmes. The children were to surf and climb a mountain, start a fire from scratch, build a tent, cook outdoors, and explore nature at night. 'These tasks are not easy for young adults, let alone kids. Yet, they tried their best to overcome the fears and challenged themselves to be brave.' Seeing how hard the children tried moved her, whilst being a neophyte to outdoor activities, she also picked up essential life skills and trained herself to be tough in body and soul.
Mindfulness and compassion are other invaluable habits of mind the Year 3 religious studies major of Chung Chi College got into during the two-month internship. Vegetarianism is strictly observed by students, teachers and caretakers alike, packaged foods and drinks are not allowed. 'Obligated to be vegetarian in school made me learn more about meat production and industry, which involve some animal cruelty,' she reflects. 'We should think before we act, as each of our actions implies our vote to certain values.'
'After the two months in Gaia, I had become more conscious in my eating and more aware of my physical and mental status. I am also more conscious of my behaviours and actions, and the repercussions they bring,' Karen observes.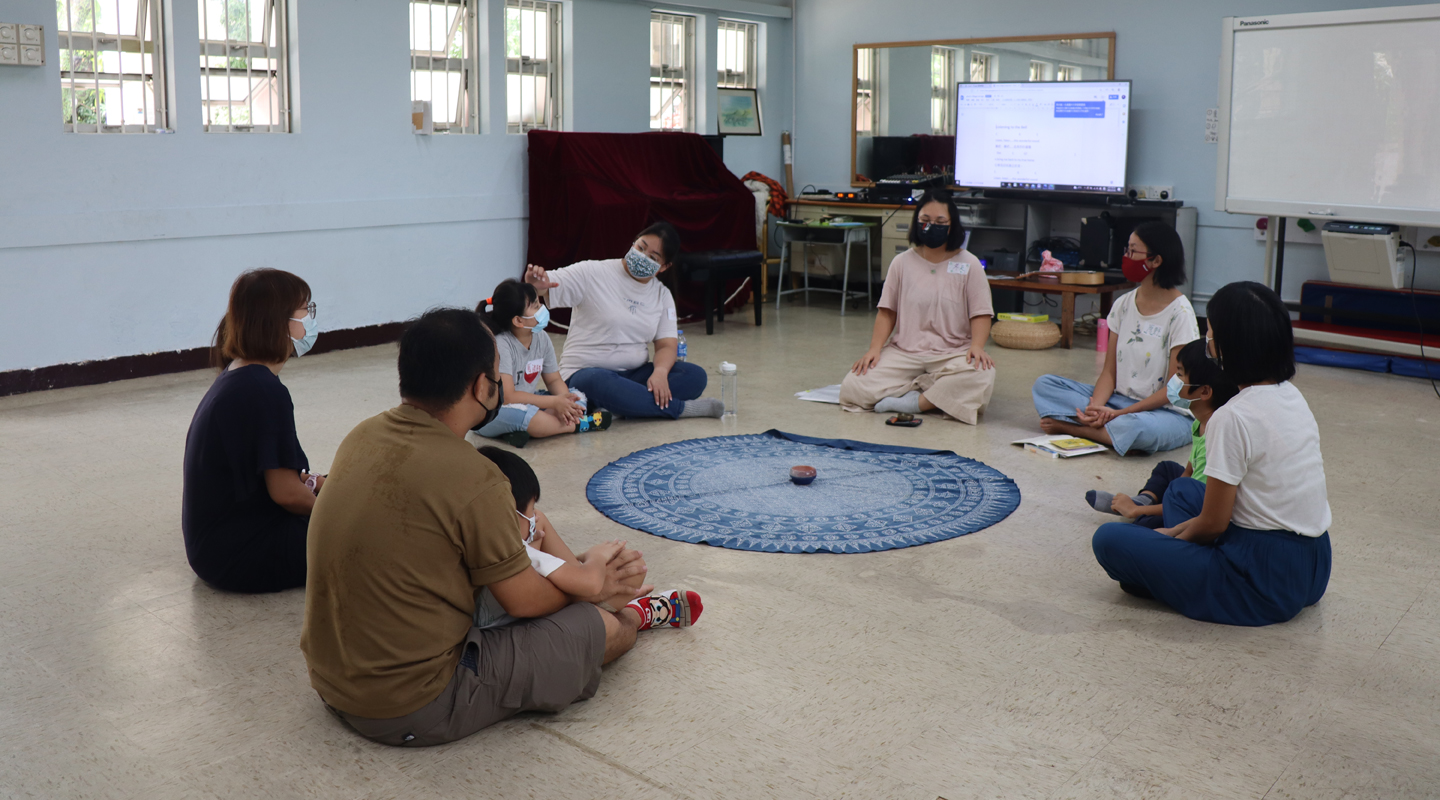 Little Bites of Happiness
Working at iBakery, a comprehensive enterprise having its own baking factory, bakeries and cafés, Enoch went primarily to the factory in Tai Wai, where she observed how cookies were made and was to produce standard operating procedures—sets of step-by-step instructions meant to standardize everyday operations and be followed by workers—for the making of cookies. Documenting the details, however, was no easy task for her.
'It was a bit hard to handle at the beginning, because different cookies were made every day, in different stages. It was hard to tell them apart and organize different information, like the amount of ingredients, the making steps, the size and weight of products, settings of machines, etc.' She learnt to make good use of Excel formulas to sort things out, grouping them in files, and making them concise and readable to chefs and bakers.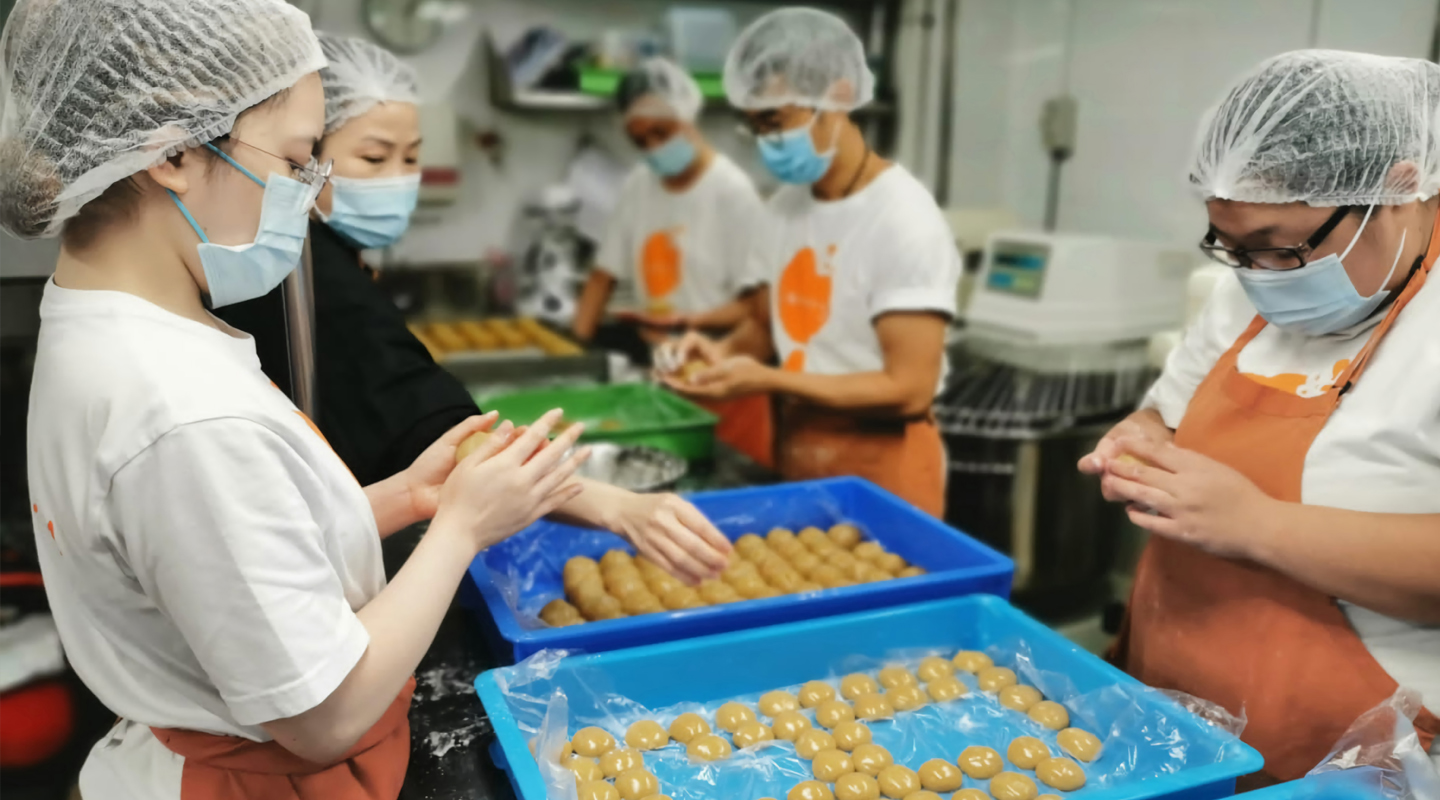 And this was the first time Enoch interacted with people with disabilities. Most of her colleagues had mild mental retardation, yet it did not stop her from being amazed by their skills and strengths.
'Some of them are good at remembering the steps, some make cookies agilely. I assumed they would only play an assisting role. But no, they were in charge of the whole process as a team, from making cookies to measuring the products to packaging,' remarks Enoch. The production of various types of cookies in keeping with food safety standards requires careful work and systematic check. She was taught how to make, package and weigh the cookies by her colleagues.
'They work very carefully and concentratedly, seldom making mistakes. We have a lot to learn from their work attitudes.'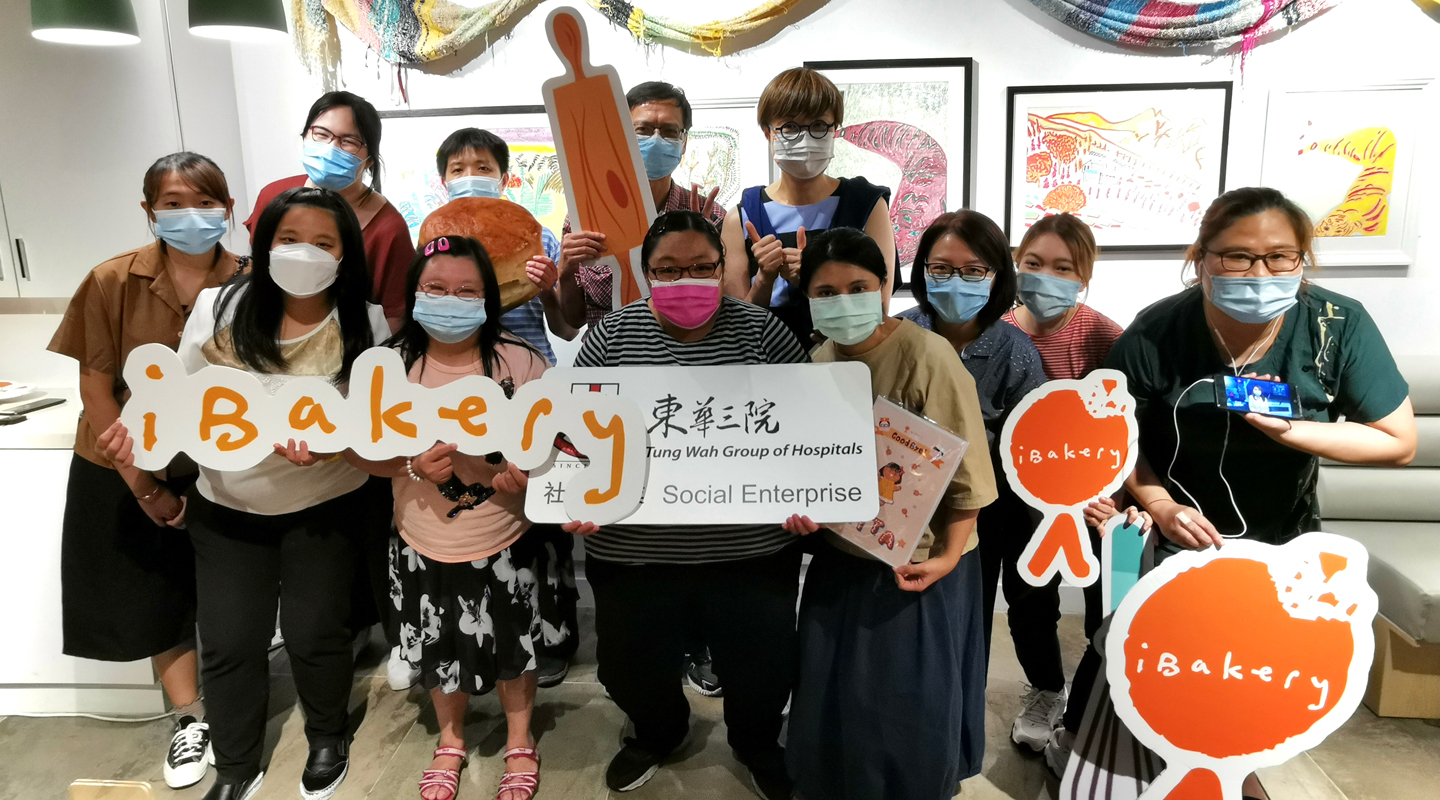 The biggest gift Enoch, now a Year 4 psychology major in United College, took from the internship, on top of organizational skills, was the inspiring outlook of her colleagues.
'It is undeniable that our colleagues could be emotional at times, and it took them longer to understand new rules. Despite this, they are really simple. It is easy and happy to get along with them, as they always find happiness in small and simple things and share it with others.
'What I learnt was, indeed, to treasure simple happiness and appreciate the little things in your life. They are always here, just that Hongkongers are often too stressed out to be aware of them.'
Practice Makes Possible
Winnie's summer work at CarbonCare InnoLab, as it turned out, was not without the nettle. On her third day, she was assigned a research task, where she had to study an environmental group in another country working on climate change. Thinking it no different from researches she did at school, she immediately ran into difficulties.
'For coursework, there'd be guiding questions helping me narrow the scope of study. At work, instructions are more loosely given and not as clear,' notes she.
Finally came the presentation day. In front of the whole team, she was to present her findings on a Singaporean climate group, which consisted primarily of general information such as mission and nature of organization. When the director asked for more details and examples of work and activities done in previous years, she was at a loss for words.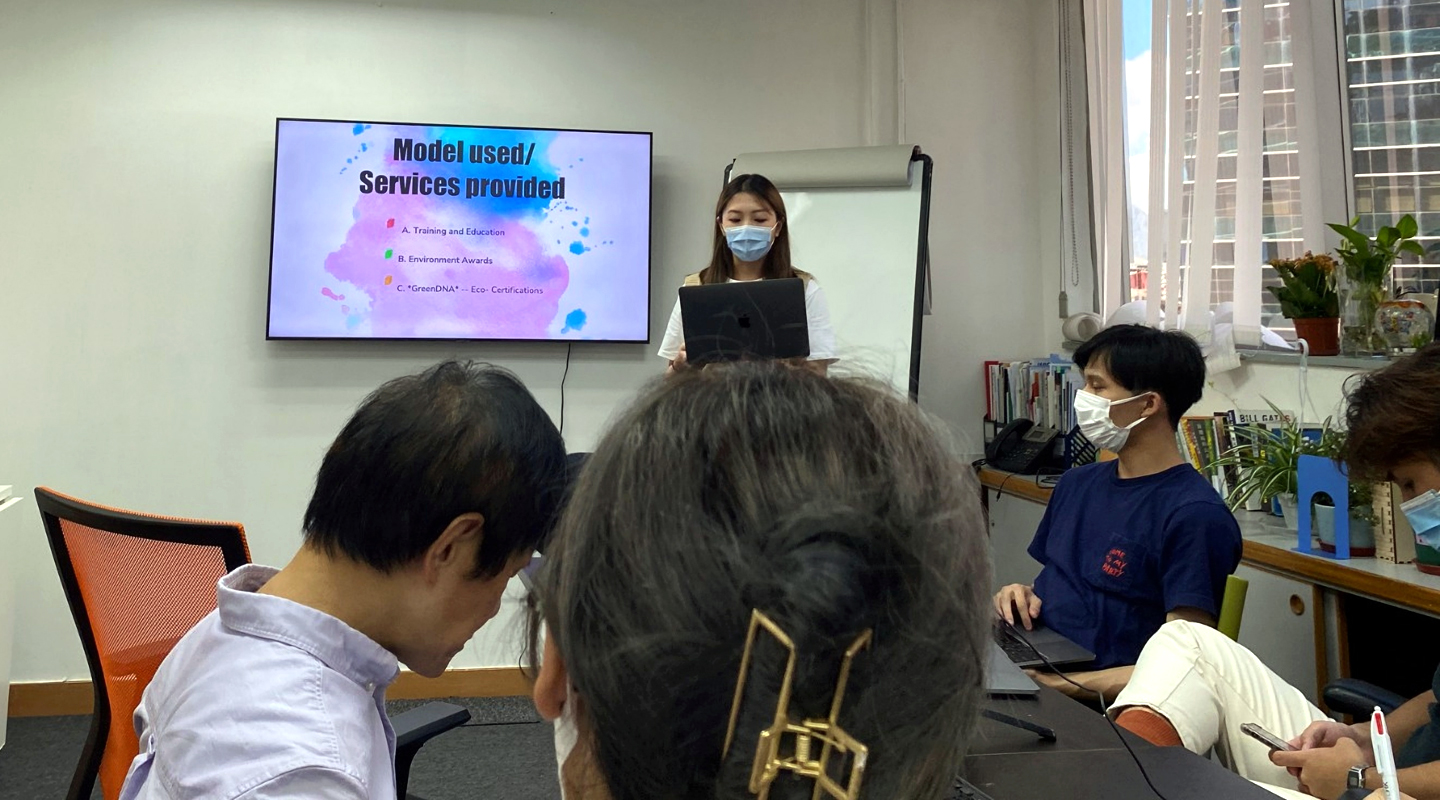 'The director told me, "When you couldn't find the answer, you must get in touch with the party to get the information you want. You should email them." It dawned on me that research at workplace is different from that at school—the former requires more concrete details. I learnt to be more prudent and thorough in doing things. When there're jigsaws missing, I must reach out promptly and find the answer,' she muses.
On a more positive note, managing social media boost her confidence and filled her with new thoughts about future career. Together with other interns, she had to create visuals and write posts for InnoLab's Instagram based on research. 'My writing improved due to incessant practice. Everyone in the team liked our posts and visuals, and the director lauded me as the "artistic director"!' The first taste of success opened up new vistas she had never thought of before.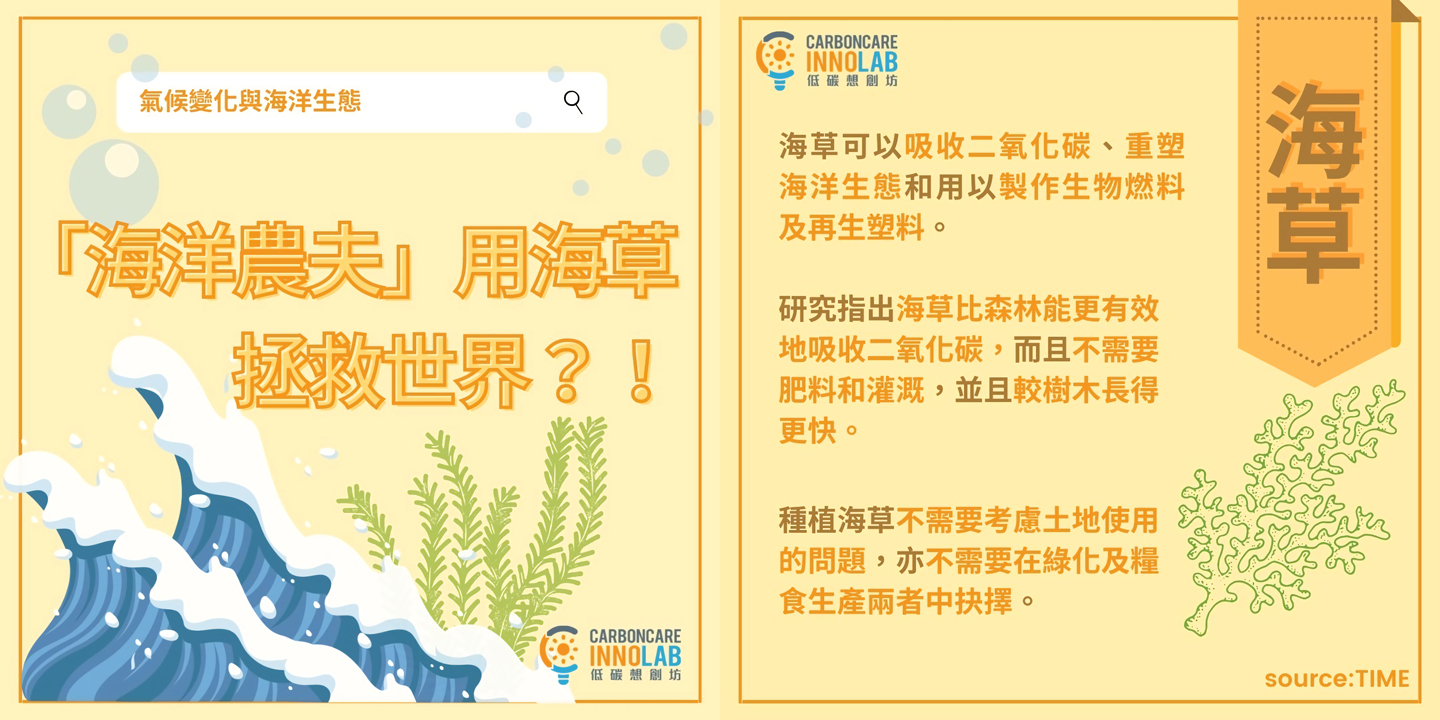 'I got interested in social media marketing, and am looking to hone my skills in spare time, which I may put to use someday in the workplace. The internship convinces me I have my own strengths, and that I must not be bound by what I study,' says the Year 3 English major of Wu Yee Sun College. 'I feel I have found my direction and goal.'
The next round of internships under the I·CARE NGO Internship Programme local chapter takes place between February and April 2022, with applications open in November. For those who look for an immersive experience in companies for social good, stay tuned.
By amyli@cuhkcontents
Photos and image courtesy of interviewees and nonprofits